41 Free, Open Source and Top Help Desk Software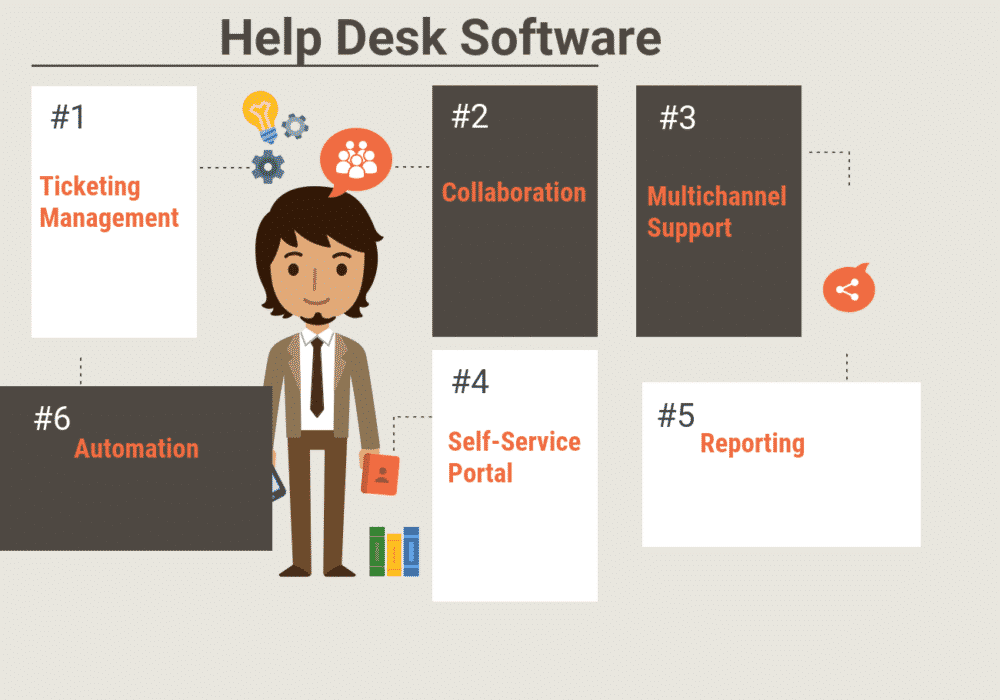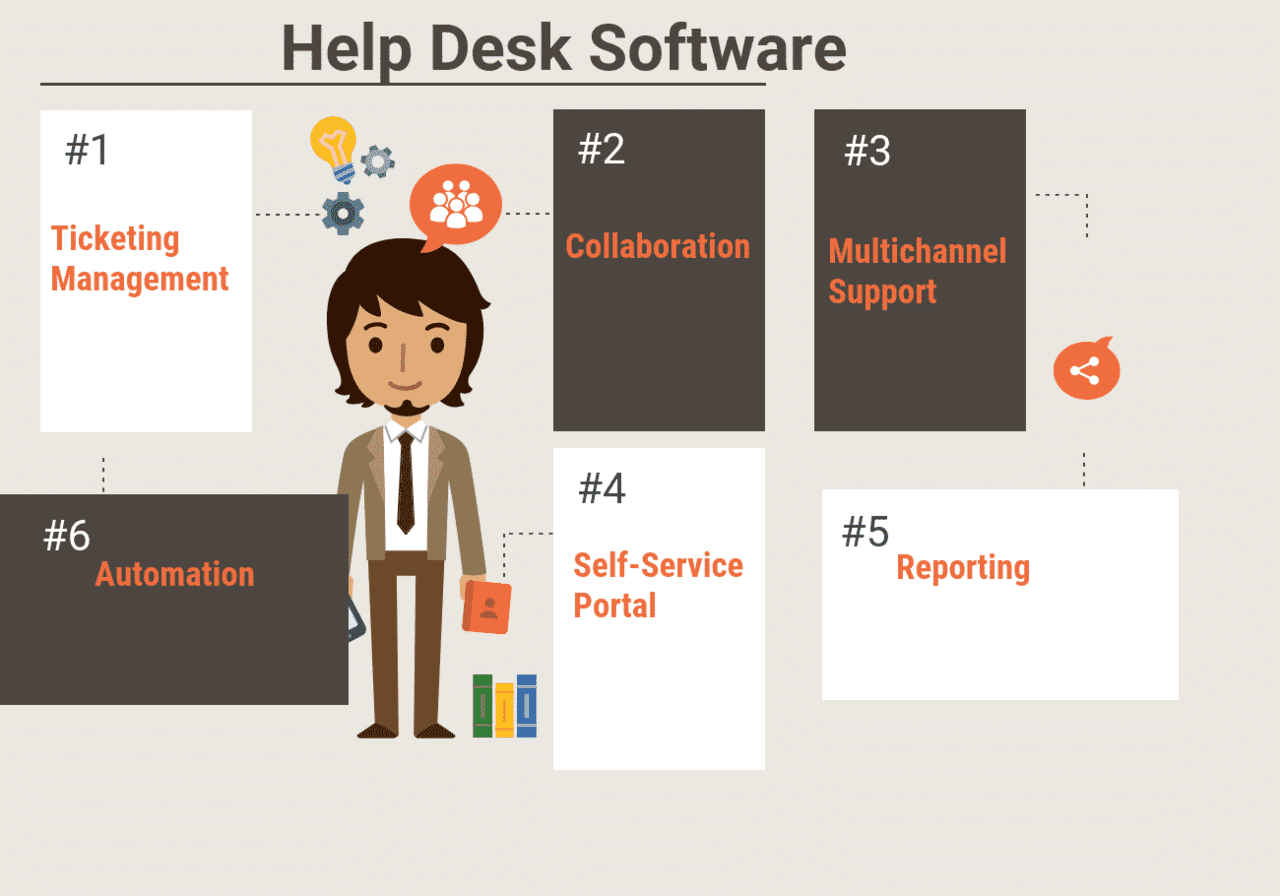 Customer Support is a crucial aspect for any business. A business cannot exist without customers, and customer service should be every businesses' number one priority. Customers need assistance to make cost-effective decisions and to get the correct use of the products. They require detailed information and training on how to install, maintain, upgrade and dispose of the products they buy. Businesses need to respond to and resolve the customer enquiries, concerns and complaints faster for customer satisfaction and retention.  A majority of companies offer customer support to their customers through the use of the various methods such as instant SMS & messaging, toll-free numbers, and emails. They also employ in-house help desk representative to offer personalised customer assistance to the company customers. Help Desk support help troubleshoot customer problems and provide products guidance to the customer and product end-users.
Help Desk Software is an integrated suite that helps automates customer services and allows businesses to respond to customer concerns and queries in the shortest time possible.
What are the Best Free Help Desk Software: Fresh Desk Free, Solarwinds Helpdesk, Mojo Helpdesk, C Desk, HelpDeskZ, Spiceworks, HelpSpot, Faveo are some of the top free help desk software.
What are the Best Help Desk Software Open Source: OTRS, MantisBT, Request Tracker, osTicket, Bugzilla, Brimir, PHD Help Desk, Liberum, GLPI, SimpleDesk, Sinergia, FreeHelpDesk, Adefhelpdesk, eTicket, Triage are some of the top help desk software open source.
What are the Best Help Desk Software: Freshdesk, Freshservice, Zendesk, LiveAgent, NABD System, Intercom, Kayako, Salesforce Service Cloud, Vision Helpdesk, ConnectWise Manage, UseResponse, Teamwork Desk, HappyFox, HESK, TeamSupport, AzureDesk, SysAid, Desk.com, Manage Engine, Groove, Front, Hiver, Help Scout, Oracle Service Cloud, ProProfs Help Desk, Vtiger Helpdesk are some of the top help desk software.
What are Help Desk Software?
Help Desk Software are tools intended to provide the customer or end user with information and support related to products and services with the purpose to troubleshoot problems or provide guidance about products usage and instructions.
Help Desk supports are generally provided through various channels such as toll-free numbers, websites, instant messaging, or email. Organizations also has in house help desks designed to provide assistance to employees such as IT Help Desk, HR Help Desk. There are many Free & Open Source Help Desk Software available with functionalities and features similar to proprietary solutions to choose based on your requirement.
Ticketing Management: Help Desk Software enables the user to assign, prioritise and categorise tickets so that the user can keep track of them and consequently respond to them. The user can track, monitor and manage incoming customer support tickets from different channels in a single location. Help Desk Software enables the user to set ticket response and problem resolution deadlines depending on various categories and business hours. Help Desk Software ensures that multiple support agents don't work on the same ticket accidentally and helps create custom statuses that suit the user workflow to identify what stage a particular ticket is in.
Collaboration: Enables the user to collaborate to quickly and efficiently address and resolve customer concerns. The user can link related tickets together to track common issues and deliver consistent responses. The user can discuss specific parts of tickets with experts from across the company to figure out how to address the customer concern and offer the right solutions. The user can share ticket ownership with other teams and view the progress being made on the issues.
Multichannel Support: The user can convert support emails into trackable tickets in the helpdesk so that they can manage and resolve them accordingly. Help Desk Software enables the user to set up a fully functional call centre that record and monitors call by converting them into tickets. The user can support, engage and retain customers through live chat. Help Desk Software can help integrate business social median handles to manage their concerns from within the helpdesk. Help Desk Software allows customers to raise tickets from the website and display related knowledge-base articles or answers to them as they type.
Automation: Automation feature enables the user to perform multiple actions on a ticket with a single click by automating repeated actions. The user can offer quick and consistent replies to common questions by creating pre-set responses. The user can automatically assign tickets to agents and groups depending on various aspects as keywords, enquirer or properties. Help Desk Software enables the user to assign tickets to agents depending on their current workload and skills among other aspects. Help Desk Software updates customers and agents automatically about the progress of their ticket.
Self-Service portal: Allow the user to create a self-service experience for customers and lets appropriate solutions to come up for customers and agents as they troubleshoot and try to resolve issues. Help Desk Software enables agents to convert their ticket responses into knowledge base articles as they reply to customers queries.
Reporting: The user can check how different agents and groups are performing depending on various helpdesk metrics. Help Desk Software allows the user to gauge customers' satisfaction using customer satisfaction reports. The user can monitor the helpdesk Dashboards using real-time data about tickets, groups and trends. Users access data and reports to gather custom insights to help in the business decision-making process. The user can get a default and custom reports in their inbox periodically.
Top Free Help Desk Software
Fresh Desk Free, Solarwinds Helpdesk, Mojo Helpdesk, C Desk, HelpDeskZ, Spiceworks, HelpSpot, Faveo are some of the Top Free Help Desk Software
Sisense empower the most non-technical user with the ability to access data and build interactive dashboards and business intelligence reports. Sisense provides a variety of dashboard widgets to pinpoint the best visualization for your data, such as: geographical maps, gauges to measure KPIs, line charts to determine trends, scatter plots to see correlations, and pie charts for clear comparisons.Sisense enables to customize dashboard layout with drag-and-drop features to place each widget exactly where you want for optimal representation.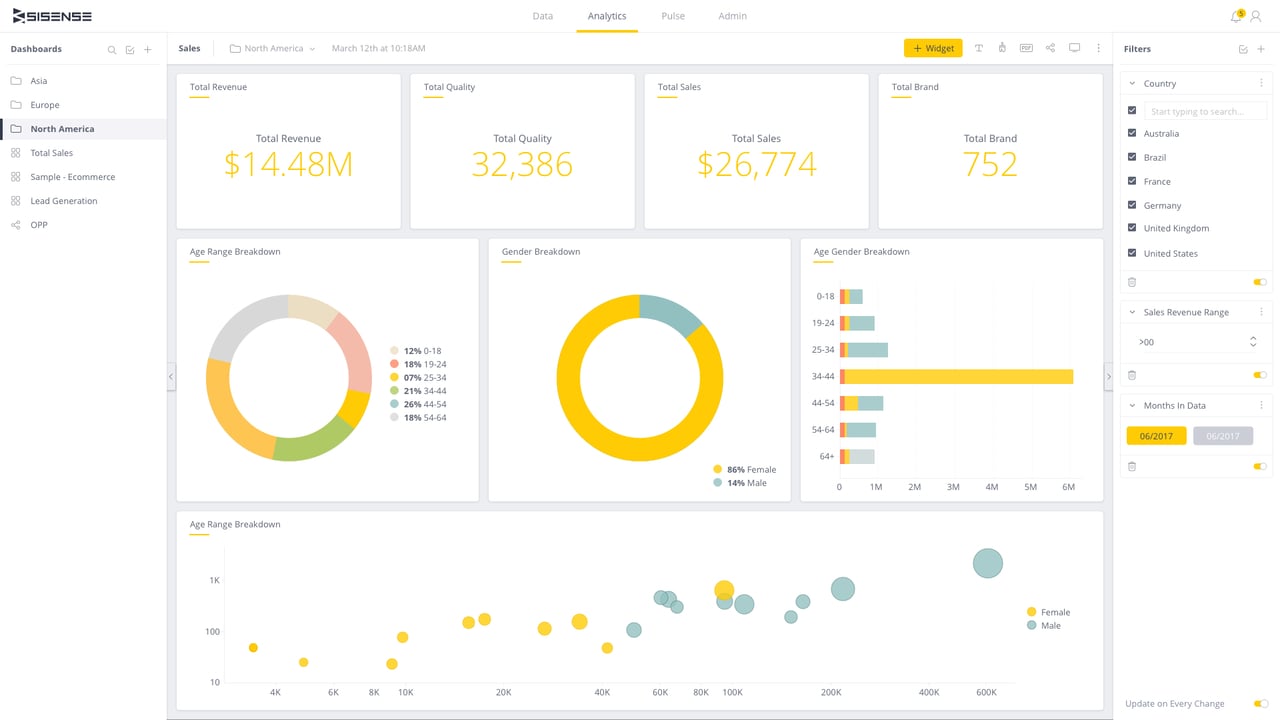 1
Freshdesk is a support teams software that allows companies to work on solutions faster. Agents will have the possibility of knowing who else is working on their tickets, use internal notes, reply with predefined templates, view tickets due date and status information at once, have context on the ticket and customer history at hand, and update properties of their tickets. Tickets are automatically created from emails sent to the support team inbox. Ticket priorities, SLAs, and business hours can be set in order to ensure proper response times for customer tickets. There are free Apps to download for iPhone and…
2
Solarwinds Helpdesk is a helpdesk management web interface that centralizes the complete ticket lifecycle and unifies ticketing, asset, knowledge, and change management. Its features include service request creation and self-service portal for customer access, automation of ticket routing and assignment, integration with active directory. It also includes ticket management features to automate and simplify ticket management tasks, and incident and problem management capabilities. It is possible to track SLA and to view Help Desk performance reports. It allows for a creation of a knowledge database and for an inventory of assets to be kept, and tied to tickets. It is…
3
Mojo HelpDesk is an easy to use helpdesk software to track and maintain all of the companies' requests and complaints tickets. It has the option of centralizing all tasks related to ticket management, such as creating, reviewing, and tracking tickets. It also has the possibility of creating automatic rules for example for auto assigning, escalating, alerting agents, etc. It is possible to customize fields to access needed information easily. It has integration with emails to create tickets, review updates, and respond to tickets. It has a variety of built-in reports that can be used to track performance and to measure…
4
C Desk is a service request management comprehensive tool that can handle all departments within all locations of an organization. It has several modules, such as Customer Care, Vendor Service Portal, Asset Management, Project and Tasks Management, amongst others. It is a free desktop software that includes the possibility of logging complaints, service requests, and querys. Users can log tickets to any other department within the company. The tool is meant to be used for the whole company and not only as an IT helpdesk. It even allows for a ticket to be worked by multi-departments. Security is held with…
5
HelpDeskZ is a PHP based system software to handle companies' web sites support tickets. It allows for customers to log concerns, complaints, querys and requests; it includes a knowledge database to decrease the number of tickets; and it is free. Its main features include the possibility of grouping agents in groups and assigning tickets accordingly; the option to create personalized fields; the capability of performing bluck actions to do several steps with one click; the possibility of creating a knowledge database for customers to review and thus reduce the number of tickets being logged; a section to inform customer of…
6
Spiceworks is a free helpdesk software application specifically designed for IT teams. It provides for a help desk application that is easy to setup, and has additional custom fields for specific companies' needs. It is made specifically for IT support, allowing analysts to track tickets and manage them from their mobile devices. It is possible to view tickets, assign them, respond to the customers, and to close tickets from the app. Furthermore, it includes a knowledge database that is fed with shared tips and learned lessons from millions of IT community members. The main features of this application are the…
7
HelpSpot is a ticket management system that provides every needed feature without surplus unnecessary things you don't need. It is possible for customers to create tickets through the portal, or to have tickets created through emails, it is possible to include it a sidebar on the company's site, and have other options programmed easily with its powerful APIs. It allows for all of the company's support needs to be organized from one location. It allows for common ticket management features, such as: creating custom views, detection of multiple agents working on the same ticket, performing controls with permission assignment to…
8
Faveo is specifically designed to cater the needs of startups and SME's empowering them with state of art, ticket based support system. Faveo has been integrated with multiple platforms and new features being added each month like dashboard reports, ticketing management, SLA Management, knowledge base, internal notes and ticket overdue. Faveo can also be customized according to the user's requirement and Faveo does undertake such request. Faveo offers a help desk and a service desk. Faveo has an inbuilt search option for easy navigation and access to the available tools and options. Faveo allows users to create search-engine-friendly URLs. Faveo…
Top Help Desk Software Open Source
OTRS, MantisBT, Request Tracker, osTicket, Bugzilla, Brimir, PHD Help Desk, Liberum, GLPI, SimpleDesk, Sinergia, FreeHelpDesk, Adefhelpdesk, eTicket, Triage are the Top Help Desk Softwre Open Source.
1
OTRS is a ticket request system supporting help desk and IT service management worldwide. Tickets are created and appear in a queue system (Team-Postboxes), and can be moderated through a customer portal, via email or by phone and fax. The software is usable on smartphones and tablets with customized themes to suit the user. The SMS notification system alerts service employees on call to solve problems promptly, customers can receive delivery dates, order statuses, passwords or travel details directly on their mobile phone. The software is usable on smartphones and tablets with customized themes to suit the user. There are…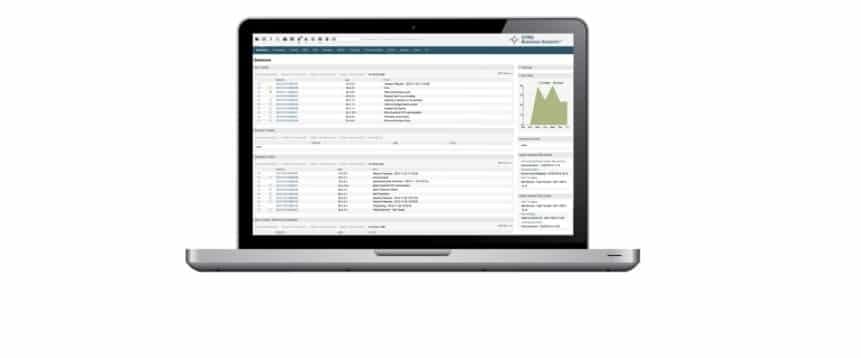 2
MantisBT is a web-based bugtracking system that provides a platform where teams can collaborate and manage projects effectively. The platform can be used to track bugs and manage defects in software. The program is easy to install and implemented in PHP working with Windows, Linux, Mac, Solaris, and AS400/i5. Users can communicate with team members, resolve issues, manage projects and record feedback and comments with email notifications. Reports can be created and presented in written or graph form with the built-in reporting system. MantisBT is flexible for users giving the option to customize issue fields, notifications and workflow practices. The…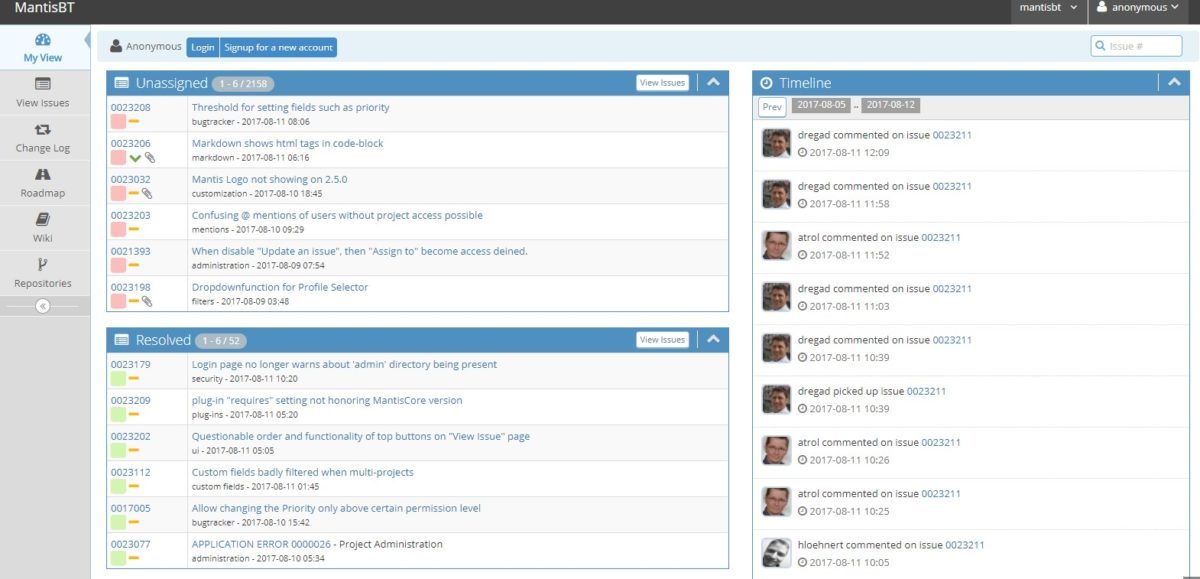 3
Request Tracker is a ticket-tracking system created to manage customer requests, coordinate project tasks, and maintain workflows. Some of the features include email integration, configurable automation, and detailed permissions and roles with custom ticket lifecycles. Users can manage ticket replies with the email integration functionality, customized templates for auto-replies in HTML format are also available. RT's Lifecycles feature offers custom workflows with ticket statuses, actions, and transitions, with the ability to action automated events when updates are made on a ticket. The platform is flexible in that users can track various types of data to be recorded. The system has…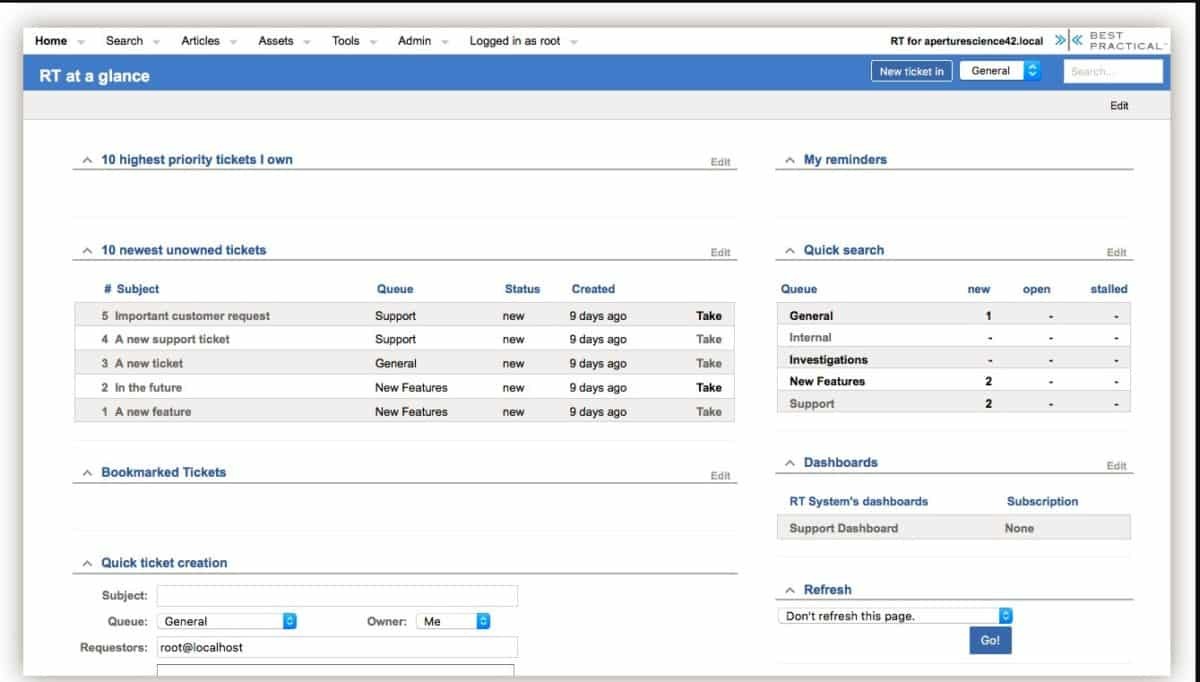 4
osTicket is a completely free open source support ticket system which routes inquiries created through emails, web-forms and phone calls into simple web-based customer support platform. OsTicket comes with many features which again are completely free. OsTicket provides custom fields where data collected from users is customized when submitting and straighten up the issue. Custom lists and forms can be added to tickets to enable clients in making choice and can also be customized to suit the business needs. osTicket supports HTML email and allows for rich text mark-up in staff replies and notes. Filtering and sorting is enabled to…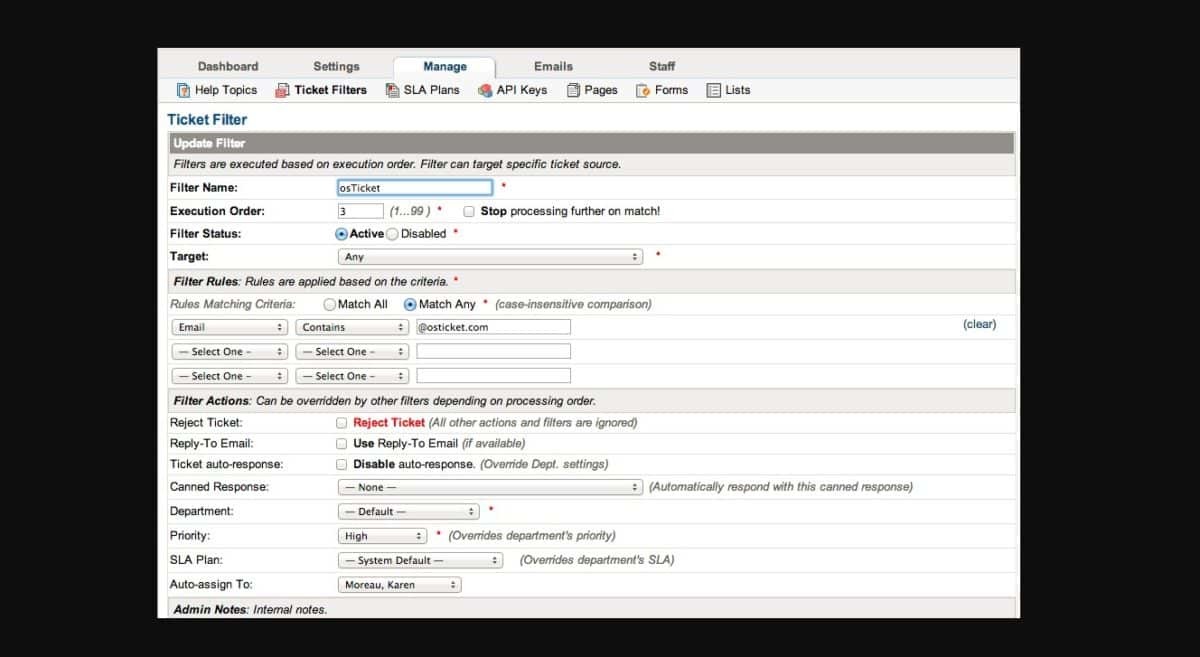 5
Bugzilla is a defect-tracking software solution designed to keep track of bugs and defects for individual or groups of developers. The tool can track bugs and code changes, communicate with teammates, submit and review patches and manage quality assurance. Users can perform basic or advanced time-based bug searches with added filtering with the ability to create several investigations. The defect tracker sends alerts via email in relation to bug modifications and project statuses, users have the option to regulate the amount of communication they receive. Scheduled reports are delivered by email with specified results with limitations on who has access…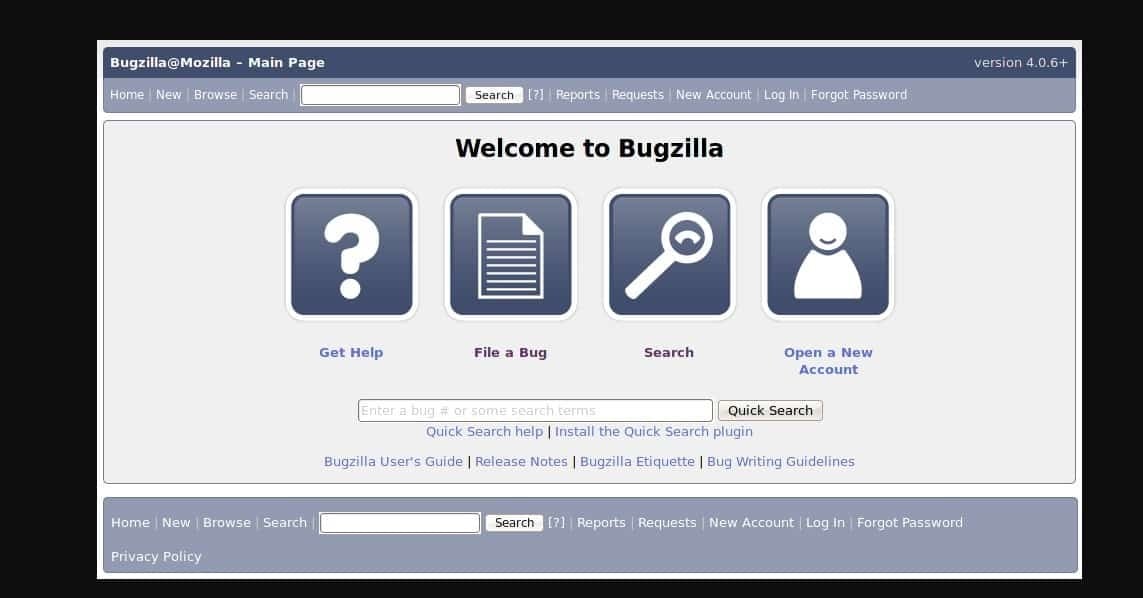 6
BRIMIR is a helpdesk solution designed to manage workflow with a number of features covering customer support using incoming email, reply via email, and customizable user signatures. The system maintains visibility and central control in handling assigned tickets to team members using email notification so that users can login and reply, resolve problems swiftly and be focused on immediate tasks. Agents can change the status, priority and labels of tickets and have tickets assigned to them. The software enables users to create rules to assign tickets automatically, streamlining workflow to reduce task levels for teams. Users are able to add…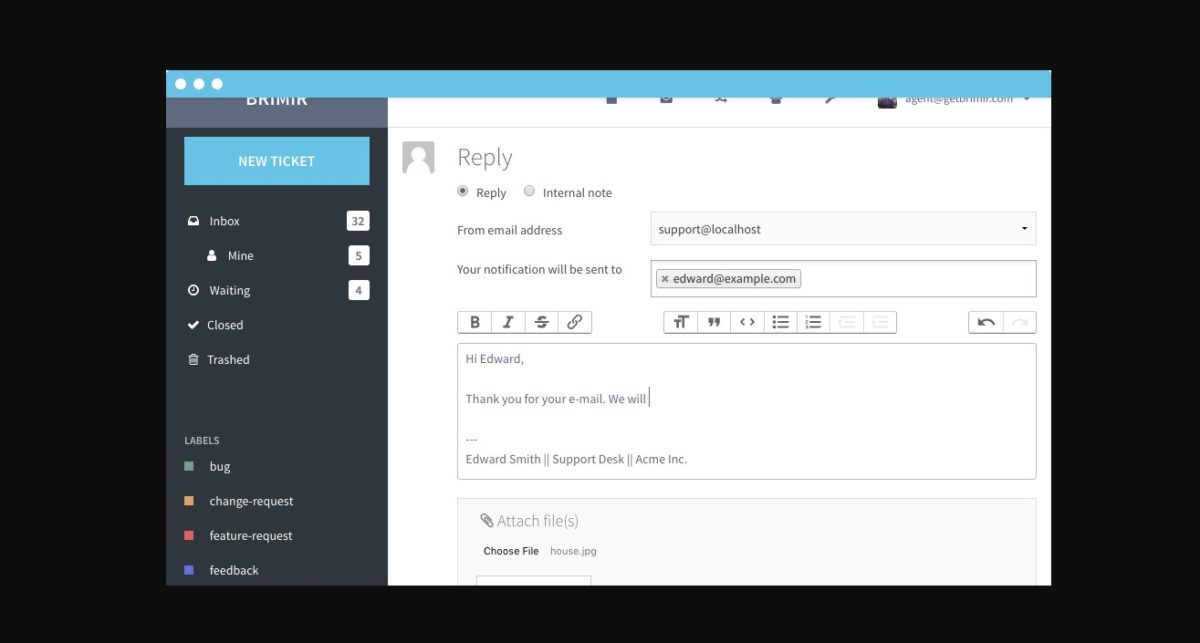 7
PHD Help desk is a software used in registry and is meant to be used as a help desk to follow up incidents in a company or organization. This has been used world wide and users helped in coming up with its functionalities to make achieve its objective. With a combination of PHD, MySQL and Javascript, the PHP Help desk can be installed in any server including the latest version. The latest version of PHD Help Desk is 2.12. The software works ina number of ways. Incidents are registered and classified into levels such as type, sub-type, the state of…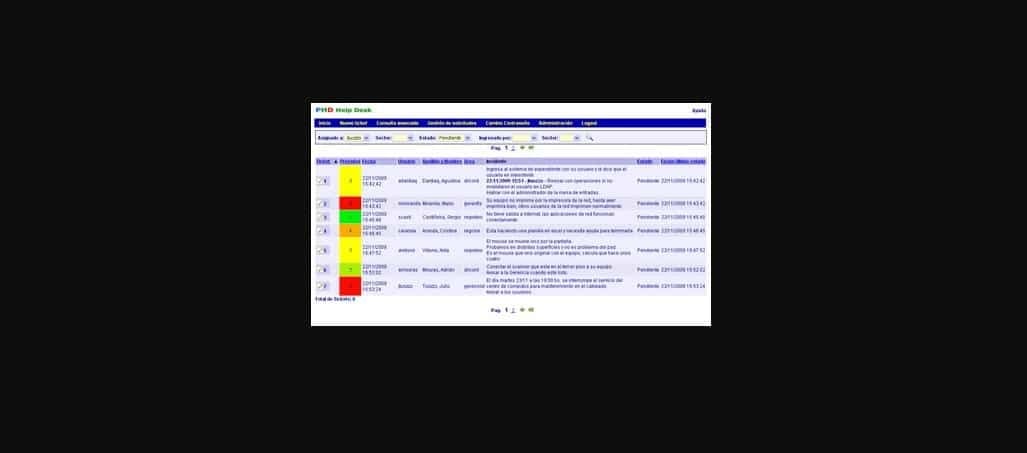 8
Liberum is a Help Desk software with the ability to gives solutions to small and medium IT service providers. It is very easy and simple to use and it is efficient in managing and tracking technical problems. Liberum is also easily accessed through GPL licence. Liberum has key features. Liberum avails an active directory authentication. The system runs on IIS with a full web-based interface. It has the ability to configure email notifications. It sends short messages to the most critical tickets. Liberum gives reports on usage when required. Customizations can be done to suit the clients need and structure…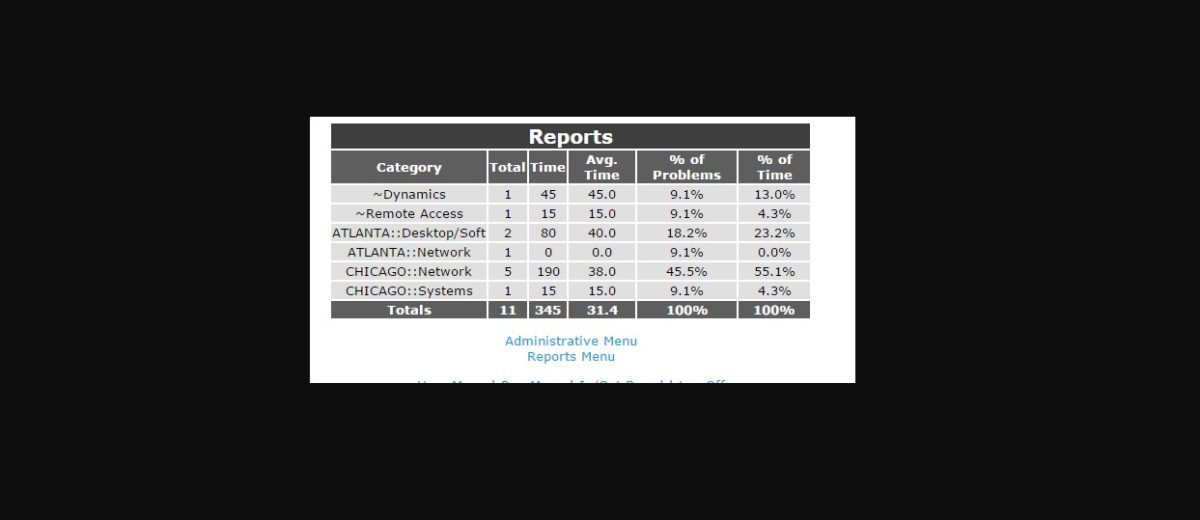 9
GLPI is an application software that acts as Information resource manager to help administrators in their work. It builds a database of inventory in your company and assists administrators in job tracking and mail notification. Its main key features are its ability to maintain the specifics of each inventory in all technical resources and their features. The application also manages the users functions and requests as well as maintain actions and bound procedures. GLPI has many other features. It has the ability to manage multi-parks and multi-structures. GLPI manages the many users of the application. It can work with multiple…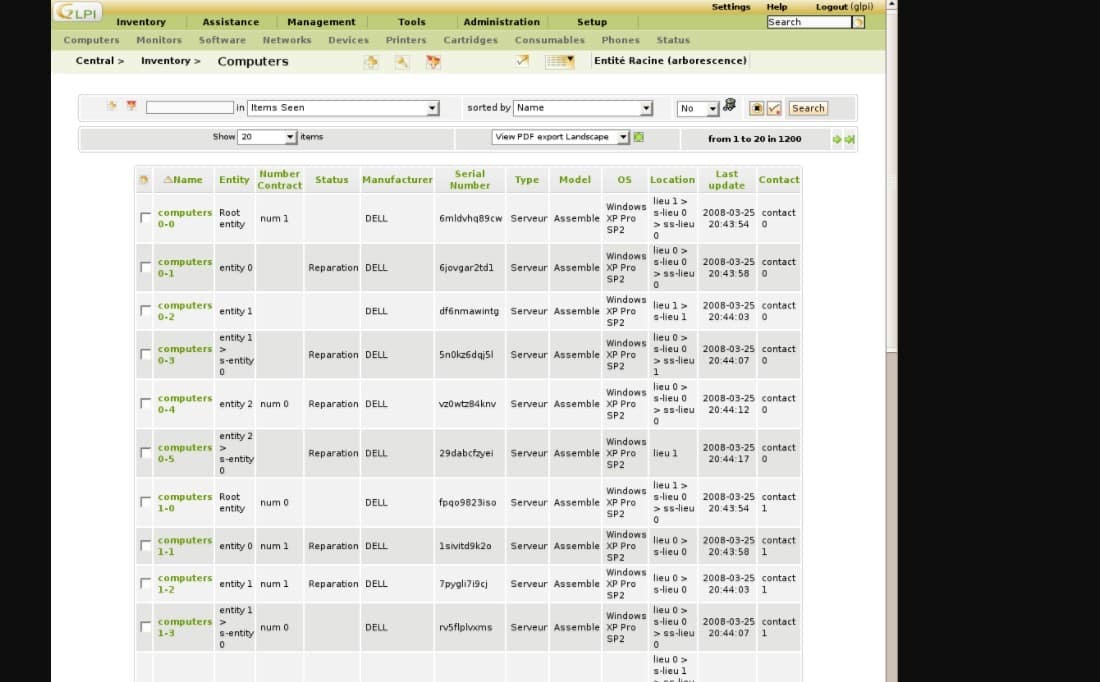 10
Simple desk is a software that offers help desk solutions through a ticket based interface. Simple Desk can be traced back from 2009, with a mission to become a leader in internet software that enables solid support services to enhance end user satisfaction. Key features of Simple Desk include; Ticket management, which is one of the major functions of Simple Desk. It lists and views available tickets. New tickets can be posted, edited and replied to. With Simple Desk you can create new fields to track additional data. Custom fields contain texts, numeric data,and these fields can be attached to…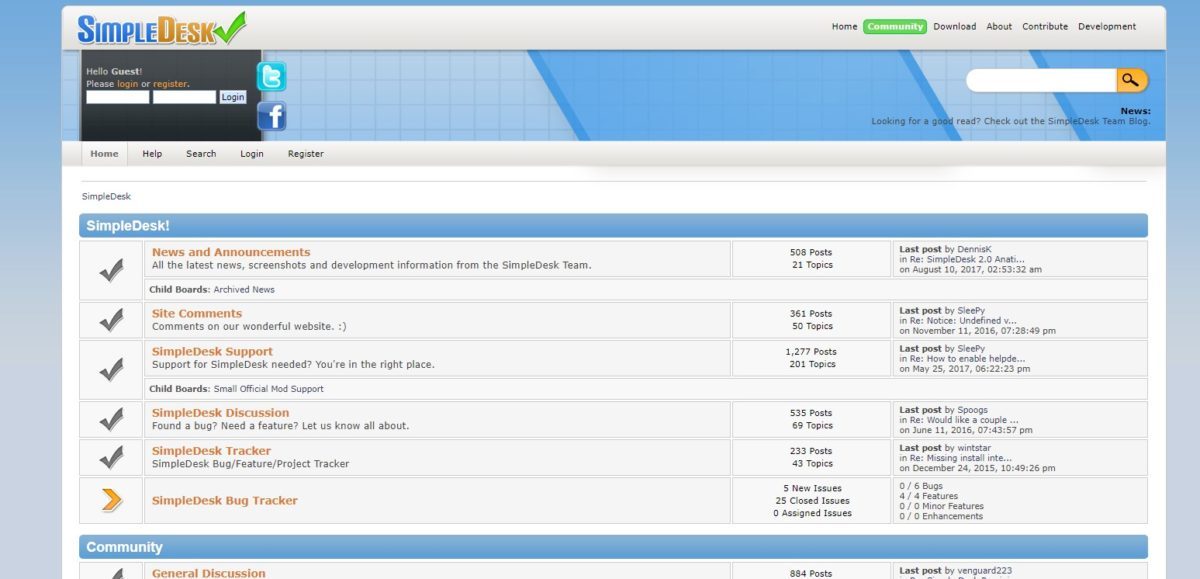 11
Sinergia is a software for IT software developers which provides a net based solution solving the problem of workflow and Windows Communication Foundation, bringing new development in the IT field. Sinergia delivers a customizable platform to bring forth fast development of software solutions. Sinergia integrates with an entreprise's software ecosystem which take advantage of the benefits of the latest version of Microsoft Net. Sinergia's main functionalities include Help Desk and Ticket Management Solution, Claim management and order tracking. In Help Desk, the user fills a web form to report a technical incidence. Sinergia can be customized according to the enterprises'…
12
Free Help Desk Software is a system used to track and respond to help desk calls in a fast and more efficient way. The system is suitable for any organization whether large,medium or small. Many advantages come along with using Free Help Desk Software. Customer service is improved and response time is also improved and made faster.The technological cost involved is also low. Free Help Desk software functions in such a manner as to enabling IT staff to handle help desk calls in a structured manner which is countable every time a call is answered. All calls answered are entered…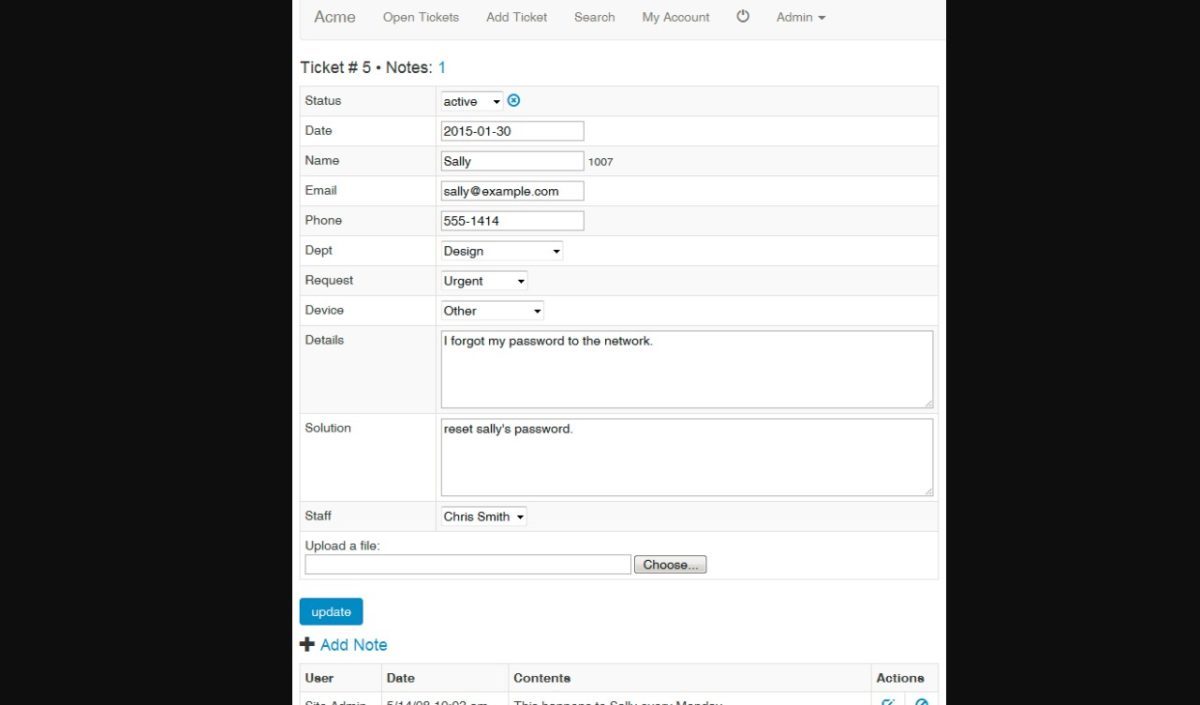 13
AdefHelpDesk is a software used to give solutions to technical problems and it comes in two versions; Standard ASP.NET application and DotNetNuke Module. AdefHelpDesk incorporates a portal which has many users. Many tickets can also be asssigned to the many number of users. AdefHelpDesk has the ability to create groups and fit users into specific groups that match their roles. AdefHelpdesk provides for full coding. AdefHelpDesk is multi-lingual supporting the use of several languages and this widens the level of support as many users can benefit from the software. Both the users with accounts and those without accounts have the…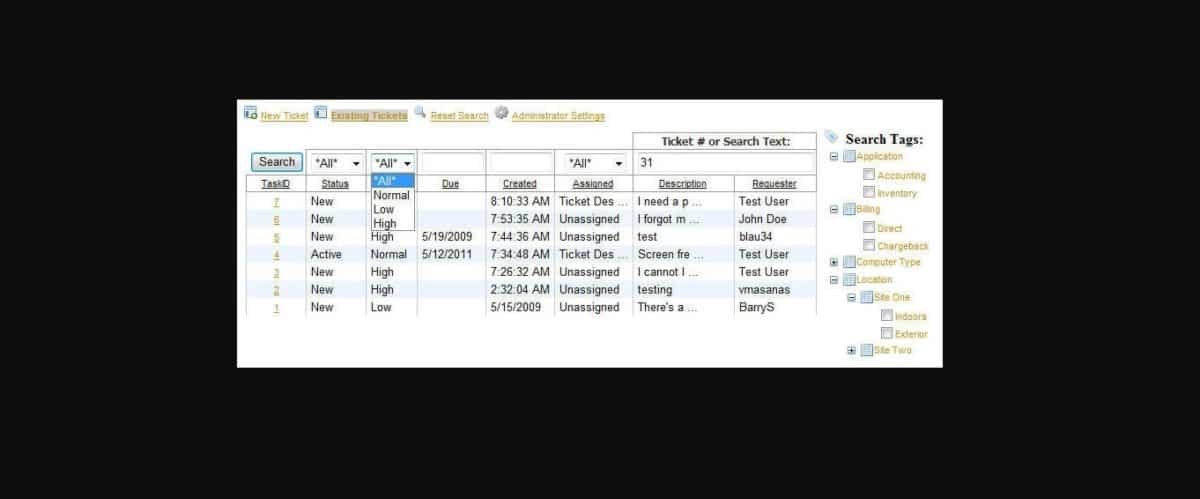 14
eTicket is a HelpDesk Solution that uses a PHP-based electronic support by receiving tickets through emails or /and webforms. eTicket comes with many features which are easy and ideal to use and are compatible with any website. The major features of eTicket include the ability to support aliases and or piping with perl gateway. It also supports POP3 login. It uses three types of databases; Perl gateway, PHP backened and MySQL database. It receives unlimited number of emails and therefore can handles alot of requests at a time. Panels are well customized for users and administrators to suit their role…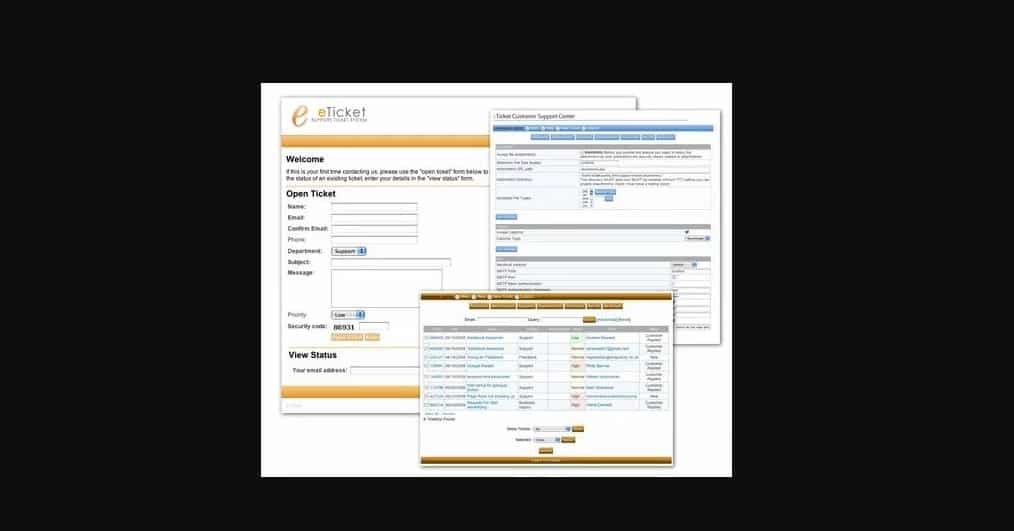 15
Triage is a web-based application offering helpdesk solutions which is written in Java and it provides an interface for handling tickets with notes and solutions . It uses Hybernate and ZK libraries. Triage allows for full-text search indexing. It is also possible to do plug-ins generating tickets from external sources. These external sources include asterisk, OpenNMS, Nagios, IMAP, POP3 among others. As long as a platform is supported by Java application, Triage will perform and function well. Development of Triage is done on Linux. Some of the key features of Triage include; an overview of the goals and objectives of…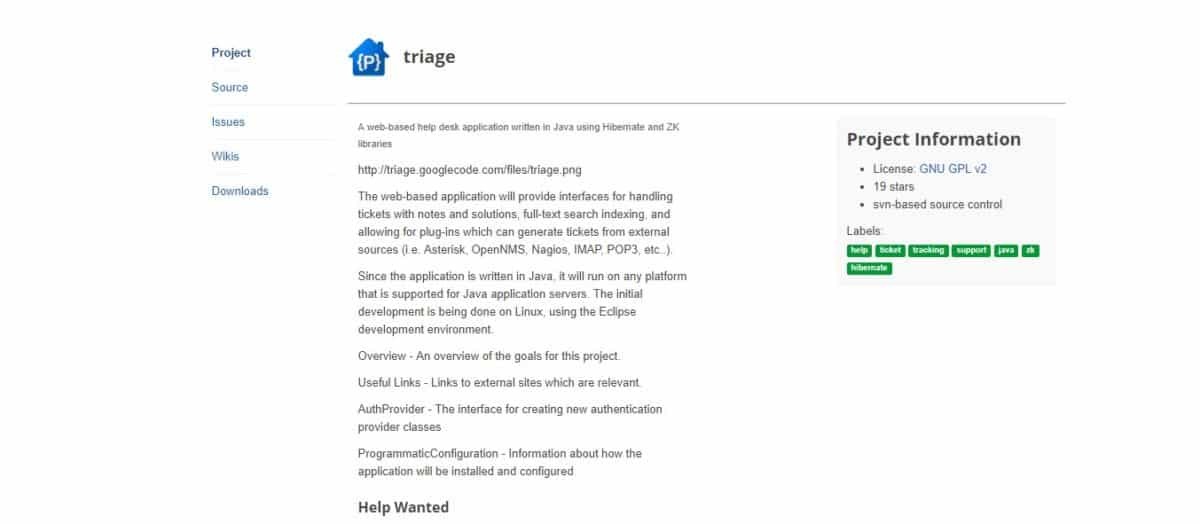 Top Help Desk Software
Freshdesk, Freshservice, Zendesk, LiveAgent, NABD System, Intercom, Kayako, Salesforce Service Cloud, Vision Helpdesk, ConnectWise Manage, UseResponse, Teamwork Desk, HappyFox, HESK, TeamSupport, AzureDesk, SysAid, Desk.com, Manage Engine, Groove, Front, Hiver, Help Scout, Oracle Service Cloud, ProProfs Help Desk, Vtiger Helpdesk are the Top Help Desk Software
1
Freshdesk is a support suite that has collaborative-focused features like consolidated correspondence, team huddle, and team inbox. Ticket Information, properties and correspondence from multiple channels is visible in just one screen laid out in a simple, intuitive interface. The Team Inbox gives a view of the ticketing queue along with information on who is assigned to the ticket, ticket topic and priority level. Service level agreements per priority can be customized is automatically applied by Freshdesk to received tickets. Freshdesk also has a mobile app for Android and Iphone allowing the support team to respond to tickets anywhere. Freshdesk supports…
2
Freshservice is an enterprise IT management suite software is a useful software that offers everything a user needs for IT support. Freshservice provides an IT service desk that is simple. Freshservice also modernizes IT and other business functions with easy to use and simple to configure IT service desk solution in the cloud. Freshservice uses a modern and intuitive UI that requires minimal to no training and is also customizable to IT and non-IT needs. The enterprise IT management suite software offers multi-channel support. The multi-channel support provides users with an excellent platform to facilitate automation of tasks and provide…
3
Zendesk is a cloud-based customer service software solution which is fast, easy to use and accessible anywhere from any device for companies and industries of all sizes and support teams and their customers worldwide. Zendesk has features such as flexible ticket management with automated workflow, multi-channel support: email, web, phone, chat, social media, mobile support with native iPhone, iPad, and android apps, robust reporting and advanced analytics, customer facing web interface that you can easily brand , knowledge base portal and community forums included, over 100 out-of-the-box integrations with 3rd party apps, open API enabling seamless integration into your business,…
4
LiveAgent help desk is multi-channel customer support software with features that support a personalized customer service. Live Agent's Universal inbox lets you and your team to view and respond to support tickets, and give a status update on a customer's issue or request. Every ticket contains the complete stream of chat messages, emails, phone calls or messages from other communication channels about the same incident or issue reported by a customer. LiveAgent ticket management system is completely automated and can filter tickets according to preset categories helping you assign tasks to the right support representatives at the right time. You…
5
NABD System customer service software is a workflow based help desk solution that delivers the right technology and tools to satisfy both your customers and staff. NABD features a unified dashboard that delivers an automated case management system. It streamlines and automates customers' cases and lets you manage them with a prioritized action queue to ensure efficient complaint investigation. This advanced capability eases the workload for your agents and accelerates the case resolution process. Productivity tools help your support team with their daily tasks easier with the help of reminders, follow ups, calendars, template correspondences, and more. NABD collaboration tools…
6
Intercom is Helpdesk app that helps sales, marketing, and support teams better communicate with customers. Intercom lets you help customers and manage support requests personally or as a team via in-app or website chat, email, and social - all in one place. It helps you to group teammates by expertise so you can automatically assign conversations to the right service agent or team based on the customer, keywords, and more. Intercom enables you to create a public help center where people can find answers to the most frequently asked questions and provides an Intercom team inbox that let customers get…
7
Kayako is an SaaS helpdesk software that provides multiple features supporting customers through multiple channels including e-mail, chat, facebook and twitter.Its interface is clean and simple, almost resembling social media channels. All information per customer is unified in one record and one window, including service history and activities apart from basic profile information allowing easier support and efficiency instead of toggling between multiple tools. Important information is easily viewed at a glance and conversations from multiple channels are consolidated into one channel which allows for a more consistent and organized response. Consolidated communication from different channels allow agents to provide…
8
Salesforce Service Cloud Einstein helps close customer cases faster, provide smarter service, personalize customer care, and deliver support anywhere. Agents are able to manage cases, track customer history, view dashboards, all in one single platform. Service Cloud Einstein Lightning console features a Lightning console that contains all the information your agents need to offer quality service. It features a live chat tool, Live Agent, which allows real-time personal interactions between customers and service agents. Service Cloud Einstein also features a customer self-service portal where customers can look-up information and frequently asked questions to get answers they need quickly, anytime and…
9
Vision help desk ticketing system supports multi-Channel communication letting you convert emails, phone calls, social media chats, and web requests into tickets, and keep them organized in a centralized place where they are categorized and assigned to the right staff agent in your organization. Vision help desk helps you automate multiple customer service operations including workflows using rule based criteria, and define actions based on events and criteria. It allows you to setup business hours, create multiple SLA and multi-level escalation rules to offer timely response and resolution to your customers. You can also get email notifications and alerts based…
10
ConnectWise is a comprehensive business management suite that consolidates multiple business processes from procurement, sales, marketing to service delivery and support. As all these processes are accessed, visible and managed under one platform this allows a unified and complete view of the customer profile and journey as well allow collection of data through connecting different workflows and relationships between business processes. Having a centralized view of the various business sections in reporting and analytics also allows the managers and executives to form well-considered and data-driven strategies and business decisions. Its helpdesk ticketing feature is simple but provides powerful functions like…
11
UserResponse support suite automates, tracks and organizes support queries and concerns from over 5 different channels. This includes: Chat, Email, Website, Social Networks, Support Widgets, API & 3rd Party Integrations. UserResponse has a simple and intuitive interface that organizes functions and features into upper tabs and side buttons visible and accessible in just one screen including: Hot Topics, Knowledge Base, Ticket Submission, Notifications, Employee and Customer Profile and other key functions. But it also allows the company to organize the interface and arrange it to allow a more efficient workflow through screen navigation and ensuring that the most up-to-date and…
12
Teamworkdesk is a helpdesk tool with complete essential features for ticket management and online helpdesk. Its Ticket Management interface is simple and easy to use. Ticket assignments are straight forward, notes can be shared privately within the team or made visible to customers, ticket status is updated by users, correspondence and customer information and support history are all visible in one screen. Teamworkdesk supports agent's efficiency in resolution through its features that cover: case tagging for reporting, assignment and workflow automation, auto-replies and template responses, keyboard shortcuts, smart, and Mass Actions . Its Ticket Management feature also avoids duplicates and…
13
HappyFox is a practical help desk and customer support software solution. HappyFox Email ticketing system enables you to segment emails according to pre-defined ticket categories like products, sales, and support. Email ticketing system utilizes a round robin algorithm to identify and automatically assign tickets to the right agent and also prioritize those tickets that require immediate attention. You can then monitor support tickets to gain complete visibility of all the actions on a ticket allowing you to share constant updates with your customers about status of their issues. You can also accelerate standard responses using pre-defined email responses easing the…
14
HESK is a fast, secure, and free user-friendly help desk software. It is used to organize, to receive and to track and resolve issues logged by customers. It supports the creation of a knowledge database to decrease the number of support requests, by giving access to end customers. It supports a unique location to handle all ITSM solutions for IT support. It allows for all IT tasks to be managed from a single point of access with a powerful ticket management tool and automation options. Tickets can be prioritized and organized into categories. There are filtering options to search for…
15
TeamSupport Helpdesk software provides organization, automation, and collaboration, of your tickets and customers, enabling you to provide better customer support. TeamSupport customer management feature allows you to easily track and view customer details and issues, or customer distress index and alerts. Timesupport helpdesk ticketing system gives you visibility into all customer tickets with customizable automations of ticket reminders and routing. TeamSupport also has an integrated product database for easy tracking. It allows you to associate products with customers and track customer issues based on products. TeamSupport allows you to collaborate and interact with you team effortlessly through a shared calendar…
16
AzureDesk is a customer support software that providing essential features to efficiently and effectively address helpdesk tickets. Its Ticket Management feature provides the necessary and customizable fields to supporting issue resolution. It also allows users to categorize cases including fields for priority, issue type, and channel allowing better prioritization, assignment and reporting. Users can also attach needed images, input case notes, and apply tags for easier management. Users can also add customized fields for cases with options to control visibility to customers.While AzureDesk has its own e-mail domain which can be used for customer correspondence, users can opt to auto-forward…
17
SysAid is a simple and yet powerful help desk ITSM (IT Service Management), HelpDesk and Service Desk solution. Its main features include a Help Desk, IT Asset Management, and tools for analyzing IT performance. As for Help Desk Software, it includes the following features: ticket management processes handling with automation possibilities; self-service portal to submit tickets, chat with agents, and consult the knowledge database; possibility of creating a knowledge database with how-tos; option for users to reset passwords; remote control capabilities for agents to access devices and resolve issues from everywhere. As for IT Asset Management, it is possible to…
18
Desk.com Helpdesk offers a 360-degree view of your customers, easy integrations, and part-time agents. Desk.com Helpdesk is designed to manage helpdesk requests across all communication channels. It enables you to interact with customers through email, phone conversations, or social media platforms like Facebook, Twitter etc. You can also interact with customers in real-time through a Desk.com chat window, or through integration with apps like Olark, SnapEngage, or LiveChat. This empowers your agents to resolve customer issues quickly and offer helpdesk service more efficiently. Desk.com features productivity tools that help automate helpdesk support and workflows, thereby helping service agents tackle complex…
19
Manage Engine ServiceDesk Plus is an IT help desk software that provides visibility and central control to manage IT issues. Its main features include the possibility of creating workflows based on best ITSM practices, of integrating with IT management apps, of automating. It has extensive reporting capabilities, and it is possible to customize it with coding options. It is available to be deployed on the cloud or on the company's premises. The software is ITIL ready with its incident management, service catalog (you can list your services to customers), problem management, change management (approval and process workflows), CMDB (track and…
20
Groove is a ticketing system and support software that helps small business manage online customer support through multiple features covering ticket management, knowledge base building and management, live chat support, e-mail support and support widget. Groove can be integrated with e-mail and can be used to note phone conversations but can be integrated with Slack chat to provide live chat support as well as be customized to add-on Self-Service support through a Knowledge Base, Custom Contact Form for customers, CSAT ratings, and can be integrated with other 3rd party applications. It also lets the company to customize the customer profile…
21
Front is a simple support that centralizes customer correspondence and information into one platform. It features a multi-channel inbox that can send and receive communication from e-mail, social media and sms. Internal and customer-visible communication can be managed through the same system with options on visibility.Since it consolidates information and allows internal communications between the support team members no other communication channel is required for team communication. But to prevent collision of communication in a single customer correspondence the software comes with collision detection to better manage real time communication with a customer during collaborative resolution.Front allows a more efficient…
22
Hiver help desk gives you the power to automate repetitive tasks, see reports on your team's performance and integrate with other tools you use. Hiver lets you have a shared mailbox with your team right from their own Gmail accounts without switching between multiple accounts. It lets you assign emails to team members, track tasks, and highlight them as done once executed. Hiver monitors emails for collision detection letting you get notified when someone else is replying to an email in a shared mailbox or to an email shared with you using shared labels. Shared mailbox analytics helps you get…
23
Help Scout help desk lets you create multiple mailboxes for each shared email address so you can work seamlessly across departments, or manage several products/brands from a single account. Help scout's collaboration features support teamwork and increases productivity. Help Scout Webhooks give you real-time alerts and notifications when people are viewing or replying to the same conversation. Tags enable you to categorize conversations, monitor trends and trigger Workflows. Help Scout lets you create replies that you can save and insert in replies to commonly asked questions. Another collaboration tool is email notes that can be shared using @mentions to engage…
24
Oracle Service Cloud is a simple, multi-channel, cloud-based customer service tool that provides the key basic features for customer support. It has a web service feature that empowers customers through self-service with co-browse support while also linking to live chat for further support needs. Support is carried through cross-channels with features including: case management, guided resolution, customer engagement, social contact center, agent mobility, and a centralized agent desktop. Its Knowledge Management is full-featured allowing proper maintenance and integrity of the knowledge base. This includes functions for: content authoring, semantic search, guided knowledge, knowledge analytics, integrated apps, knowledge API's. It also…
25
ProProfs Help Desk is a customer service tool that helps customer support teams to effectively track and resolve customer queries and requests. Faster ticket resolution is the key reason why a business needs to employ help desk software. It also helps businesses deliver excellent customer support. The cloud-based customer support software allows agents to track customer queries, issues, requests, and bugs - all in one place. No tickets are missed, left unattended or, unresolved. Agents resolve customer queries in an appropriate manner; sending customers timely responses. Customers feel delighted and hesitate to move to other brands. ProProfs Help Desk shared…
26
Vtiger Helpdesk enables building enduring customer relationships through a stronger customer support organization. Vtiger Helpdesk benefits the customer support operations by allowing them to resolve issues in ways your customers prefer, setting up the agents for success, and make it easy to support managers. With Vtiger Helpdesk, the customer support team can adapt to a customer-focused process starting from self-care and preferred engagement channels to meaningful response or resolution targets and customer's voice. Vtiger Helpdesk enables offloading the agents from heavy tasks such as data entry to let them handle equitable loads with realistic targets. Vtiger Helpdesk also allows the…