Review
Bugzilla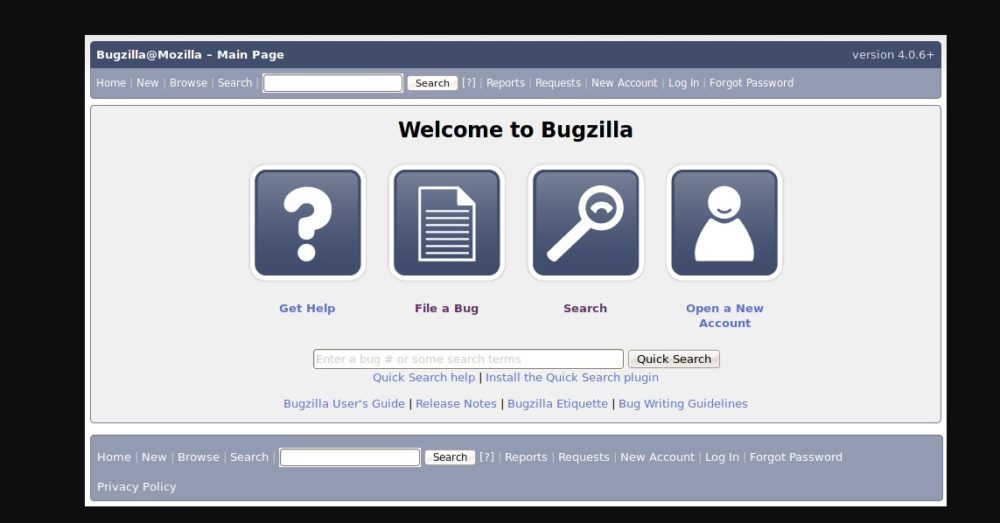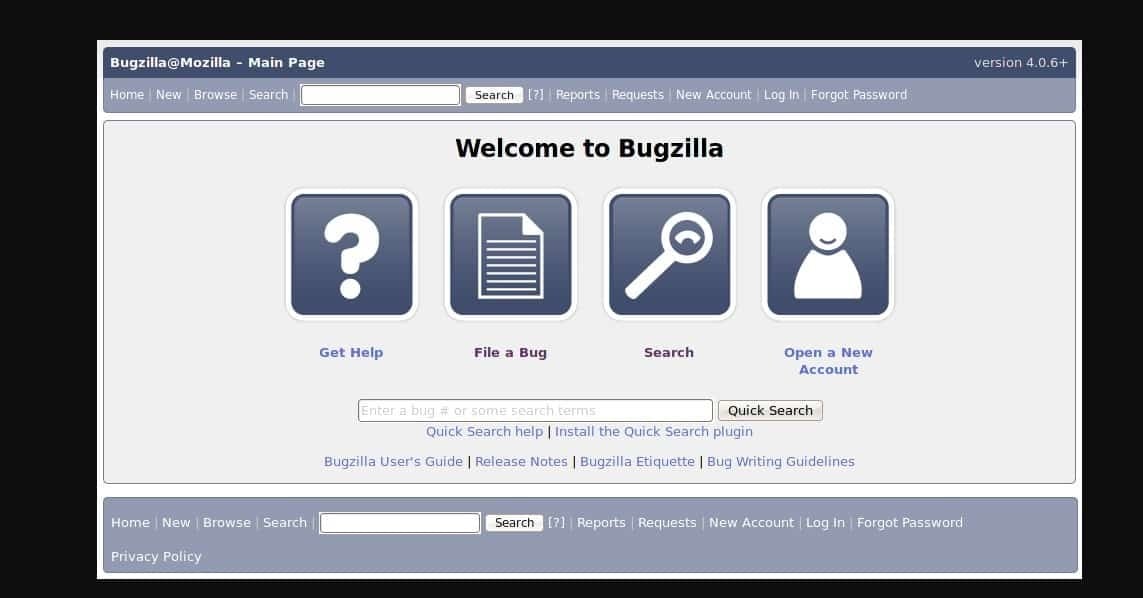 Overview
Bugzilla is a defect-tracking software solution designed to keep track of bugs and defects for individual or groups of developers. The tool can track bugs and code changes, communicate with teammates, submit and review patches and manage quality assurance.
Help Desk Software Open Source
•Advanced Search Capabilities
•Email Notifications/User Preferences
•Scheduled Reports
•Reports and Charts
•Automatic Duplicate Bug Detection
•File/Modify Bugs By Email
•Time Tracking
•Request System
•Patch Viewer
•Drop-Down User Lists
•Patch Viewer
•Move Bugs Between Installs
•Save and Share Searches
Small (<50 employees), Medium (50 to 1000 employees), Enterprise (>1001 employees)
What is best?
•Advanced Search Capabilities
•Email Notifications/User Preferences
•Scheduled Reports
•Reports and Charts
•Automatic Duplicate Bug Detection
•File/Modify Bugs By Email
Bugzilla is a defect-tracking software solution designed to keep track of bugs and defects for individual or groups of developers. The tool can track bugs and code changes, communicate with teammates, submit and review patches and manage quality assurance. Users can perform basic or advanced time-based bug searches with added filtering with the ability to create several investigations. The defect tracker sends alerts via email in relation to bug modifications and project statuses, users have the option to regulate the amount of communication they receive. Scheduled reports are delivered by email with specified results with limitations on who has access to any information sent out. Reports are available in the form of a report or chart using two fields, and can be exported in various formats such as CSV and XML. Bugzilla will automatically search for duplicate bugs in the system and attach files to modify them by email. The software has a time tracker installed to estimate the length of time a bug will take to fix. When reassigning bugs to another user a drop-down menu is available to access and add others easily. A patch viewer is incorporated into the software to view of any patch attached to a bug and is integrated with LXR, CVS and Bonsai to provide a deeper insight to the patch. Bugzilla has a save and search function where users can share with team members. The Bugzilla user interface and emails are generated from templates containing HTML, CSS, and JavaScript making it easy for users to to customize and edit installations of the software.
Bugzilla