Review
Hiver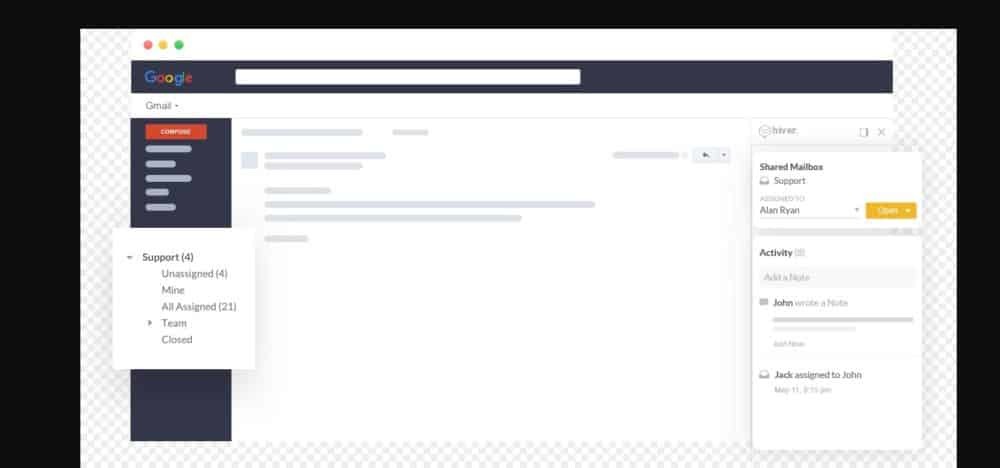 Overview
Hiver turns your email inbox into a simple, powerful collaboration tool. Hiver (Shared Gmail Folders/Inbox for Support and Sales) helps your teams collaborate right from their email inbox, helping your Support, Sales, Project Management, Recruitment and Operations processes become more efficient. Hiver gives you two simple tools to collaborate from your email:
• Shared Mailboxes
• Gmail Shared Labels
• Email management
• Collision alerts
• Email notes
• Free Plan
• Plus Plan – $12/user/month (billed annually) or $16/month (billed monthly)
• Enterprise – $22/user/month (billed annually) or $27/month (billed monthly)
Small (<50 employees), Medium (50 to 1000 Enterprise (>1001 employees)
What is best?
• Shared Mailboxes
• Gmail Shared Labels
• Email management
• Collision alerts
What are the benefits?
• Auto Response
• Email Templates
• Analytics
• App Integration
Hiver help desk gives you the power to automate repetitive tasks, see reports on your team's performance and integrate with other tools you use. Hiver lets you have a shared mailbox with your team right from their own Gmail accounts without switching between multiple accounts.
It lets you assign emails to team members, track tasks, and highlight them as done once executed. Hiver monitors emails for collision detection letting you get notified when someone else is replying to an email in a shared mailbox or to an email shared with you using shared labels.
Shared mailbox analytics helps you get deep insights into how your team is working by drilling down into each member's productivity and response times. This empowers you to measure and improve your team's performance. Gmail shared labels lets you assign emails as tasks, track their status, and share information easily with your team.
The shared labels are accessible from all email clients like Outlook, Thunderbird, iOS, Android etc. Shared drafts lets you save emails and have your team review it before sending them out helping you respond as one voice. You can also schedule emails to be sent at a later date and scheduled emails can be viewed from the drafts section.
Hiver lets you create email templates enabling you to write emails once and reuse them later. The email templates can be shared with your team. Email reminders lets you mark the emails or tasks that you want to be reminded of in the future. The emails just reappear on your mailbox on reaching the set date.
Gmail Email notes lets you write notes on email conversations which then get them shared automatically if you share the email conversations with shared labels. You can also share them internally using by choosing who can be notified about new notes using @mentions in email notes to involve your team-mates when needed.