Review
Desk.com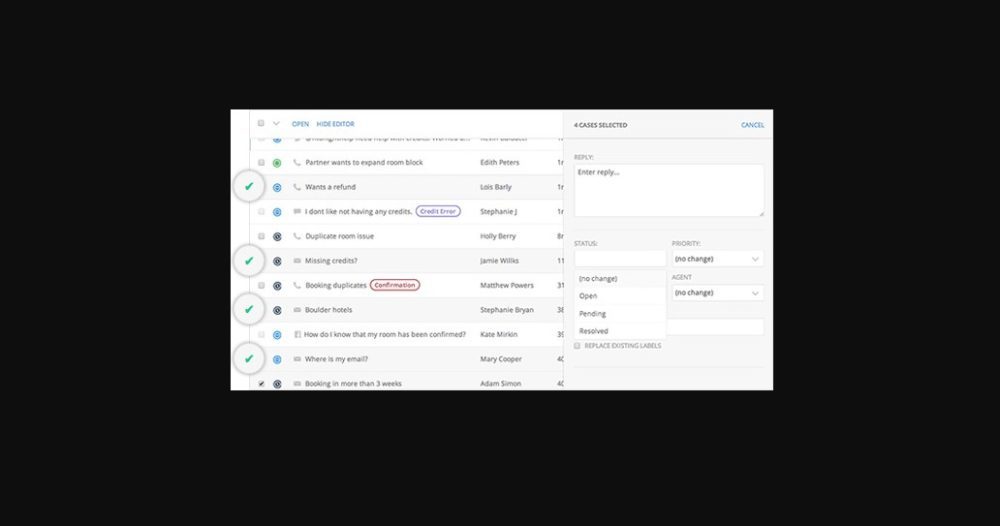 Overview
Desk.com empowers fast-growing companies with out-of-the box functionality to manage all their service channels - email, mobile, chat, phone, self-support sites and social networks like Twitter and Facebook - in one place. Using its powerful features, customer support agents can increase productivity, become more efficient at day-to-day tasks and never let customer inquiries fall through the cracks.
• Multi-Channel support
• Productivity tools
• Self-service support
• Reporting and Analytics
• Multilanguage support
• Case management
• Internal ticketing
• Salesforce Integration
• Standard Plan – $20/month
• Professional Plan – $60/month
• Business Plus Plan –$100/month
Small (<50 employees), Medium (50 to 1000 Enterprise (>1001 employees)
What is best?
• Multi-Channel support
• Productivity tools
• Self-service support
• Reporting and Analytics
• Multilanguage support
• Case management
Desk.com Helpdesk offers a 360-degree view of your customers, easy integrations, and part-time agents. Desk.com Helpdesk is designed to manage helpdesk requests across all communication channels. It enables you to interact with customers through email, phone conversations, or social media platforms like Facebook, Twitter etc.
You can also interact with customers in real-time through a Desk.com chat window, or through integration with apps like Olark, SnapEngage, or LiveChat. This empowers your agents to resolve customer issues quickly and offer helpdesk service more efficiently.
Desk.com features productivity tools that help automate helpdesk support and workflows, thereby helping service agents tackle complex problems while the application handles frequently asked questions. Desk.com Case management feature gives you case filters and labels to organize and sort cases according to priority levels or categories. Macros and bulk updating feature also help you speed through cases by using pre-written responses to resolve or respond to similar cases all at once.
Desk.com Helpdesk also features a self-service portal that helps customers find answers to general questions, raise query tickets, or track status of any cases they may have submitted. The portal supports Multilanguage communication ensuring that even international visitors can easily navigate to search content or resolve any problem. Agents can easily update support content without the need of a web designer.
You can also encourage dialogue on the portal through community discussions letting you gain insight on areas that need improvement. Desk.com Helpdesk contains pre-configured reports that let you monitor key performance metrics across all your support channels. These could be agent performance reports that focus on actions performed by the agents and their impact, or reports on most asked-about product issues or feature requests.
You can customize the reports to focus on specific channels, dates, or products, to get business insights that you can leverage on for business growth. Its integration with Salesforce drives relationship intelligence as agents can automatically receive important sales and engagement insights about customers enabling them to deliver more proactive service.