Review
UVdesk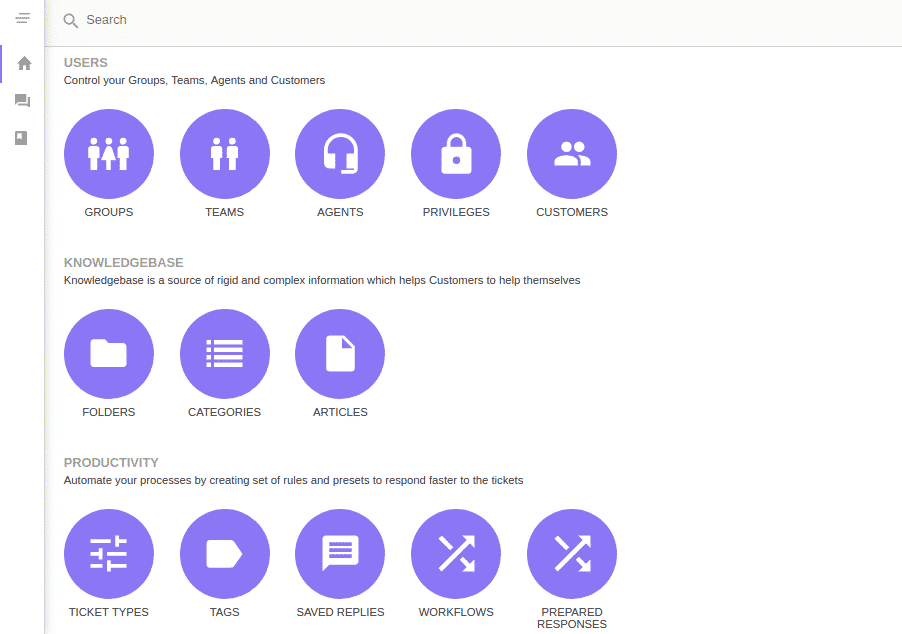 Overview
UVdesk is an enterprise helpdesk ticket system available as a SaaS and Free Open source solution which is specially built for an e-commerce business that helps to save time by streamlining workflow and automate agent task to deliver hassle-free customer support.
Helpdesk Software open source
•Free Open Source software
•Instant support using advanced feature
•Secured, flexible and fast
•Flexible for modification
•Easier to reach general queries with Self-service portal(Knowledgebase)
•customers have their separate panel
•Reduce agent workload by an automated powerful workflow.
Small(<50 employees), Medium (50 to 1000 Enterprise (>1001 employees)
What is best?
•Easier installation and simple configuration
•Deliver flawless customer support from one place
•Saved reply
•Built on fastest PHP Framework - Symfony
What are the benefits?
•Highly customizable and flexible to be fit for any trade
•Flexible to modify
•Excellent Architecture
•Modular development
•Support for latest LAMP/LEMP stack
UVdesk Open source is a helpdesk ticketing system built on very first most popular and famous PHP Framework among all the developer that known as Symfony.
UVdesk Open Source is an endeavor to bring the best suited dynamic helpdesk solution for all the businesses no matter the industry you're dealing with.
UVdesk allows building your own custom helpdesk software which converts all email query as a ticket at one place and helps to assign towards dedicated agents by utilizing its powerful tools and tactics which make a process quite simple and resolve query faster.
In addition, Free helpdesk ticketing solution to overcome merchant's workload as it offers live reporting, automated rules, knowledge base, mailbox, email piping, analytics, unlimited support agents and all additional standard functionalities to deliver high-grade customer support experience.
Now anyone can inspect the source code and modify that to build a module or to utilize it for their own purpose of managing support process by setting up custom helpdesk system.
UVdesk Features
Ticket Administration
Task Management
Email Management
Multi Channel Support
Knowledgebase
Customize Your Theme
Workflow
Form Builder App
Ticket Formation
ECommerce Multi-Channel Integration
Social Media Apps
Examine Agent's Performance
UVdesk Pricing
For Small Scale industry with predefined features
For Medium Scale industry with fully customizable features & support
For Large Scale industry with fully customizable features