Rocket Software Self-Service Data Preparation and Visualization for IBM i Platform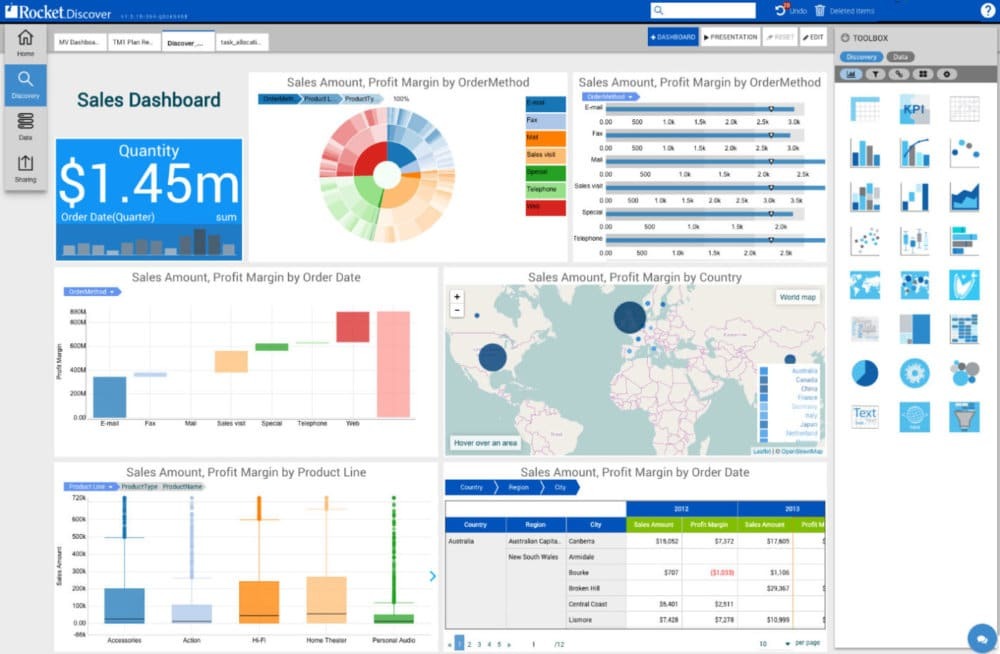 Rocket Software announced Rocket Discover for IBM i. Rocket Discover for IBM i is a Business Intelligence solution that empowers business users with self-service data preparation and visualization so they can easily access data that is stored on IBM I without relying on IT support. Rocket also announced the general availability of Rocket Lifecycle Manager for Mobile, a new mobile application lifecycle management solution for the IBM i platform.
Through intelligent guidance, reduced click-action paths, an intuitive browser/tablet-based interface, and an architecture that performs guided analytics capabilities, Rocket Discover extends organizations' IBM i investments by providing a hands-on approach that makes connecting, exploring, and sharing IBM i data fast and easy. Rocket Discover:
Empowers business users to be self-reliant with easy dashboard and query creation, eliminating dependency on IT departments. Delivers a compelling ROI by combining data preparation, discovery, reporting and collaboration in one solution. Enables faster and smarter decision making with real-time collaboration to create a competitive advantage.
"Rocket Discover is a self-service tool that makes IBM i end users self-sufficient," says Julianna Cammarano, Director of Product Marketing, Business Intelligence. "Discover increases their ability to identify new opportunities, make better business decisions, and find answers to questions as they arise—without having to take a number and wait in the IT queue."
Rocket Discover works with a variety of enterprise data sources. With Rocket Discover, users can access and transform existing, disparate data sources into a single result set, essentially creating a virtual data warehouse. The ability to combine views of this data in one dashboard gives the user a comprehensive picture.
Rocket Software is a technology company that helps organizations in the IBM ecosystem build solutions that meet today's needs while extending the value of their technology investments for the future. Thousands of companies depend on Rocket to solve their most challenging business problems by helping them run their existing infrastructure and data, as well as extend those assets to take advantage of cloud, mobile, analytics, and other future innovations.