Review
UseResponse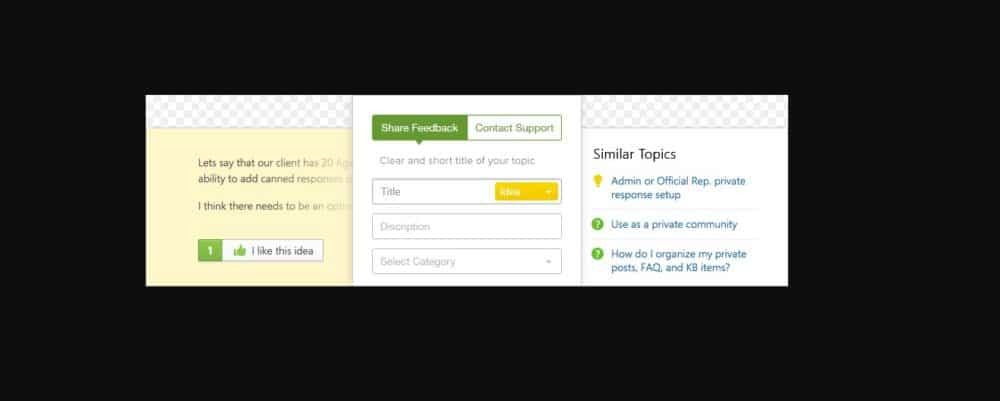 Overview
UseResponse is designed for support agents to get best experience with customers on any device using ticketing system, ideas bank and organized online documentation.
• Feedback
• Knowledge Base
• Help Desk Software
• Live Chat
• Cloud - $15
• Self-Hosted - $899
Small (<50 employees), Medium (50 to 1000 Enterprise (>1001 employees)
What is best?
• Feedback
• Knowledge Base
• Help Desk Software
• Live Chat
UserResponse support suite automates, tracks and organizes support queries and concerns from over 5 different channels. This includes: Chat, Email, Website, Social Networks, Support Widgets, API & 3rd Party Integrations.
UserResponse has a simple and intuitive interface that organizes functions and features into upper tabs and side buttons visible and accessible in just one screen including: Hot Topics, Knowledge Base, Ticket Submission, Notifications, Employee and Customer Profile and other key functions.
But it also allows the company to organize the interface and arrange it to allow a more efficient workflow through screen navigation and ensuring that the most up-to-date and relevant information to the support team is prioritized for easy access and visibility.
It also has a feature for collecting customer feedback and user votes on posted solutions and agent-provided support. Its knowledge base design also improves the online help-desk efficacy through its Similar Topics feature that provide customers options for solutions that are similar or related resulting to less support requests. Performance reports and dashboards are also available to have visibility and manage team performance.
You may like to read: How to Select the Best Live Chat Software for Your Business and Top Free and Premium Live Chat Software