Review
OTRS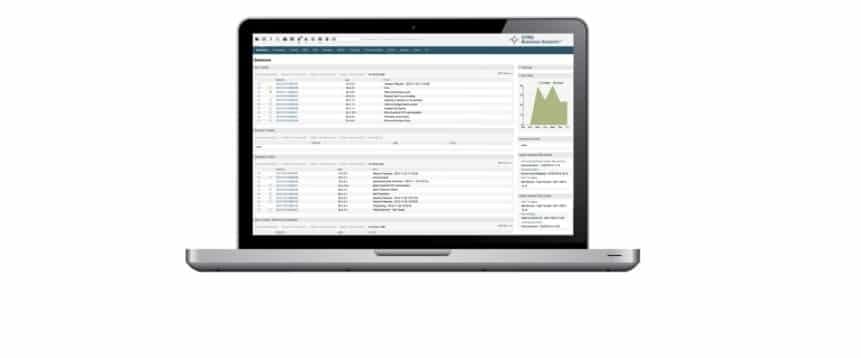 Overview
OTRS is a leading service management suite that comprises help desk ticketing, process and workflow automation, and reporting tools. It is an ideal solution for ITSM, customer service, help desks or information security teams that are seeking to add structure to their days, thereby increasing efficiency and saving money.
Help Desk Software Open Source
•Help Desk Ticket Creation
•Mobile-Friendly
•SMS Notification System
•Integrated Chat
•Self-Service Tools
•Knowledge Base
Based on requirements. Contact for quote.
Small (<50 employees), Medium (50 to 1000 Enterprise (>1001 employees)
Available via ticket, email, or phone.
Available in 38 languages.
Available worldwide with offices in Germany, USA, Brazil, Mexico, Hungary, Hong Kong and Singapore.
Available upon request. Use contract form to arrange time.
What is best?
•Ticket Creation and Management
•Process and Workflow Automation
•Mobile-friendly
•SMS Notification System, Chat Integration
•Theme Customization
•Dashboard with Filter and View Options
•Multiselect Input Fields, Dynamic Fields
•Customer Portal and Self-Service Tools
What are the benefits?
•Customizable Customer and Agent Portals
•Statistics and Previews
•Reporting
•Ticket Management
•SLA Management
•ITIL Processes
•Process and Workflow Automation
•3rd Party Integration
•Security & Permissions
OTRS is a service management suite that includes help desk ticketing, customer management, reporting and self-service tools. It is used by help desks, often in the areas of ITSM, customer service or information security. In OTRS, tickets are created and appear in a queue system (similar to a mailbox). Tickets are requests that are made by a customer and can be initiated through a variety of channels: chat, customer portal, email, phone, or fax. The SMS notification system offers customers the chance to receive ticket updates - such as delivery dates, order statuses, passwords or travel details - directly on their mobile phones.
Agents receive these tickets in their queues via an agent portal; however the SMS notification system can also alert service employees to solve problems promptly. The software is usable on smartphones and tablets, and it offers customized themes to suit the user. There are multiselect input fields with a dashboard and filter options, as well as the option to incorporate dynamic fields and ITIL processes. Agents can promptly split and merge duplicate tickets with the software as well as amend and update bulk tickets.
The process management feature allows companies to create and automate complex processes within the system.
Reports can be generated with a preview of statistics in a CSV/PDF format whilst being displayed on the user's dashboard, making resource and SLA management simpler. OTRS maintains ticket prioritization and assignment features with the ability to create multiple service catalogs. OTRS incorporates an enhanced calendar function with time tracking features.
A generic web interface is available through SOAP+REST and system monitoring can be accessed using Nagios. OTRS comes equipped with extra security and permissions with two-step verification SSL for data transmission and fully-encrypted communications.
The system is available in over 38 languages and is used worldwide by various business sectors such as IT & telecommunications, government, aviation, financial services, healthcare, manufacturing, education and consumer products.
OTRS Features
Help Desk Ticket Creation
Self-Service Tools
Dashboard with Filter Options
SMS Notification System
SLA Management
Ticket Management
ITIL Processes
3rd Party Integration
Reporting