Review
PHD Help Desk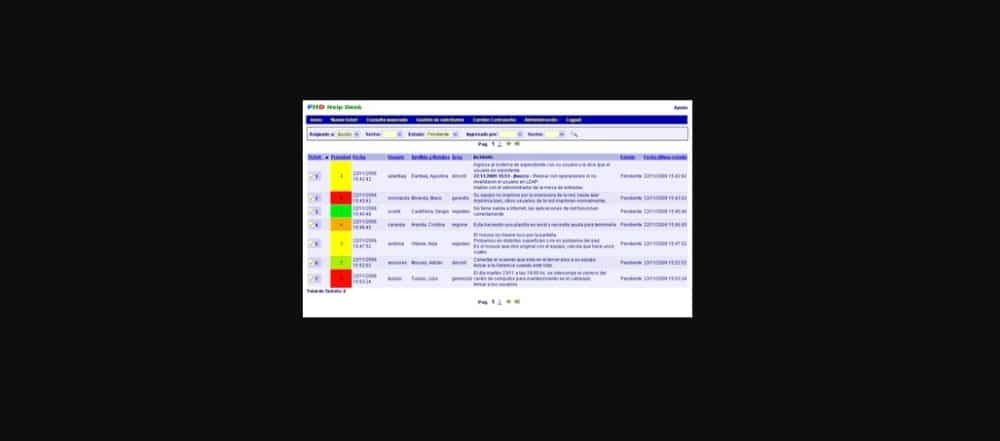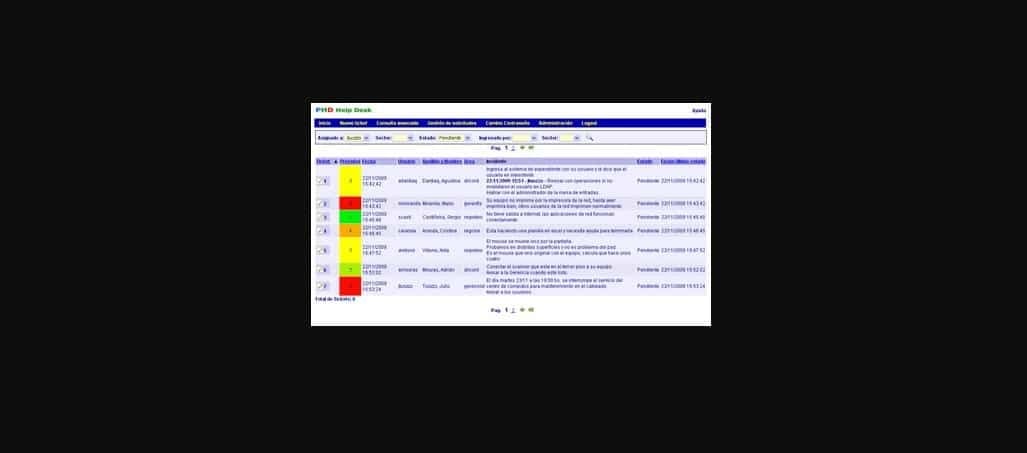 Overview
PHD Help Desk is the software conceived for the registry and follow up of incidents in the Help Desk or Service Desk in your IT area of their company or organization. Its functionality was developed with the suggestions of a hundred of Help Desk or Service Desk users around the world and covers the typical necessities of it, as much for the help desk analyst as for that it has to manage it.
Help Desk Software Open Source
•Management of incidents and registry problems.
•Language configurations.
•Installation and set-up.
•Database parameters.
•Operations administrator.
•Ticket attributes.
• News consultation.
•Database access
•Advanced query option.
•History and audit.
•Workflow
Small (<50 employees), Medium (50 to 1000 employees), Enterprise (>1001 employees)
What is best?
•Management of incidents and registry problems.
•Language configurations.
•Installation and set-up.
•Database parameters.
•Operations administrator.
•Ticket attributes.
• News consultation.
•Database access
PHD Help desk is a software used in registry and is meant to be used as a help desk to follow up incidents in a company or organization. This has been used world wide and users helped in coming up with its functionalities to make achieve its objective. With a combination of PHD, MySQL and Javascript, the PHP Help desk can be installed in any server including the latest version. The latest version of PHD Help Desk is 2.12. The software works ina number of ways. Incidents are registered and classified into levels such as type, sub-type, the state of incident, description of incident, priority, historical factors among others. PHD Help Desk emits required information. The data base can be consulted in a certain format depending on the needs of the user.The data can then be processed on a calculation sheet. A combination of attributes can be queried from the system to give the most desirable results. PHD Help Desk is able to configure data into more than one language, for example English and Spanish and any other language that uses Latin characters. The security of PHD Help Desk is enhanced by limiting user access. Every user is assigned a username and password. The History of PHD Help Desk runs from a version on 0.88 in 2006 which only read in Spanish only to version2.12 in 2012. Some of the distinctive features of this latest version include; added transactionality, it can replace deprecated functions, gives news report among others. This is in additions to other improved features such as ability to export ticket files into excel format, ability to create new password incase the previous is forgotten, an addition of PHPMailer Library for flexibility in e-mail configuration. Finally, PHD Help Desk supports history and audit which helps in providing information on incidents worked on and any modifications made.
PHD Help Desk