Review
ConnectWise Manage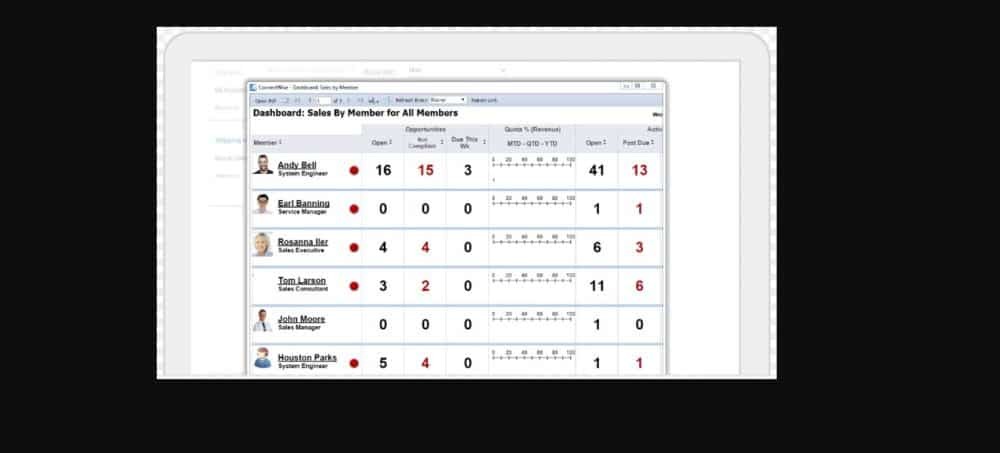 Overview
ConnectWise Manage delivers it all, so you have the power to efficiently use your resources. Capture and track every step, maximize visibility, and establish workflows so you can deliver exceptional customer service.
• HelpDesk
• Agreements
• Account Management
• Sales and Marketing
• Procurement
• Time Tracking & Billing
• Project Management
• Reporting
Small (<50 employees), Medium (50 to 1000 Enterprise (>1001 employees)
What is best?
• HelpDesk
• Agreements
• Account Management
• Sales and Marketing
What are the benefits?
• Procurement
• Time Tracking & Billing
• Project Management
ConnectWise is a comprehensive business management suite that consolidates multiple business processes from procurement, sales, marketing to service delivery and support.
As all these processes are accessed, visible and managed under one platform this allows a unified and complete view of the customer profile and journey as well allow collection of data through connecting different workflows and relationships between business processes.
Having a centralized view of the various business sections in reporting and analytics also allows the managers and executives to form well-considered and data-driven strategies and business decisions. Its helpdesk ticketing feature is simple but provides powerful functions like automated escalations, mobile access to ticket management, multi-concurrence chat support and a smart dispatch system that provides a complete view of agent availability.
It also comes with a calendar view of dispatch schedules for an easy view of resource availability and support better scheduling. The team's performance and volume trends are summarized a glance through a dashboard.
And data on current ticket status, aging, resolution history, and billable hours are easily accessible on-demand. Its helpdesk arrangement of fields and information can be customized to support a more efficient workflow when working through the system improving handling time.
The same level of tracking, management, and automation is applied to ConnectWise' Marketing & Sales feature. This feature also includes templates for HTML e-mails as well as allowing customized e-mail s with a drag and drop function. Campaign performance and Pipeline is also tracked and summarized into sensible dashboards and automation options are available for follow-ups and reminders on agreement renewals, closures and opportunities.
Agreements are set-up through its platform with definable SLAs that are also connected to its helpdesk function, proactive contract renewals may also be automated if desired.ConnectWise also has a Procurement feature that covers Inventory Management, mobile access and is included in its consolidated view for a collaborative view and alignment from sales, procurement, support and finance.
You may like to read: Top Collaboration Software and How to Select the Best Collaboration Software for Your Business