Review
Convert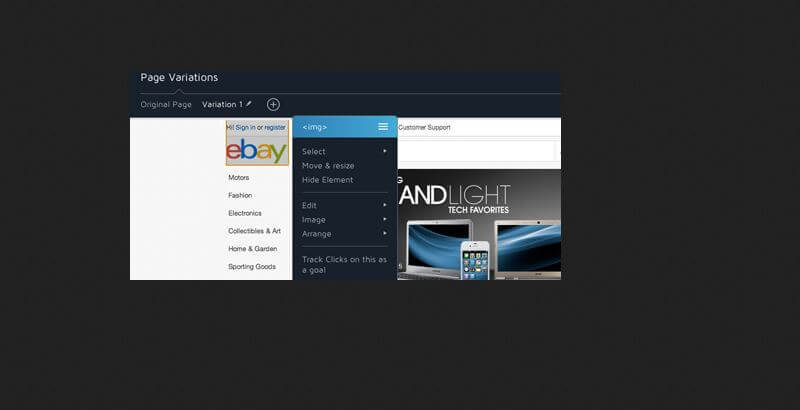 Overview
Convert.com offer software product for conversion optimization. Convert Experiments is an A/B testing platform for agencies and experts that focus on ecommerce. It integrates with e-commerce and CMS system and has an awesome support that solves agencies problems fast and without hassle.
Unlimited Personalization Traffic
Unlimited Subdomains
Unlimited Clients
Advanced Targeting
Email Support (priority)
Chat Support
Phone Support
DMP Profiling
Account Manager
Enterprise
Starting at $7,999/month
Pro Team
Starting at $699/month
Lite
Starting at $499/month
Small (<50 employees), Medium (50 to 1000 Enterprise (>1001 employees)
Convert offers an A/B testing tool that can be used to set up A/B tests to improve the conversion rate of a user's website. Supports easy HTML and a visual WYSIWYG (What You See Is What You Get) website editor showing user experiment content as well as easy style sheet editing for dynamic content experiments.
This allows marketers and business owners to create tests without help from a technical team. Convert offers a simple testing wizard to walk users through setting up tests.Convert also allows getting and pushing data from Google Analytics without adding a line of code.Users get full control over their test with minimum and maximum test duration and traffic allocation, helping them to keep winners and cut losers.
Revenue and conversion tracking allows to select test winners and losers based on revenue, transactions or ordered items. Also, users can track the effect of each test on multiple goals like revenue, conversion, newsletter sign-ups, bounce and engagement, and add many more to suit their needs.
The multivariate tool lets users to test many of different variations in one test and get detailed reports to find winning combinations of changes of hundreds of variations.Third – party goal tracking is an option that allows users to track goals from everywhere, even if the code is in the body or footer.
They can paste goal-codes in page bodies when no access to header is given.Convert can integrate users with many different services, including WordPress, Google Analytics, BigCommerce, OneStopShop,Hotjar, Drupal, HubSpot, KISSmetrics, Joomla, Magento, Clicktale, CrazyEgg, Shopify, LuckyOrange, Adobe SiteCatalyst, Webtrends Analytics, Unbounce, Zapier and more.