Top 23 Opportunity Management CRM Software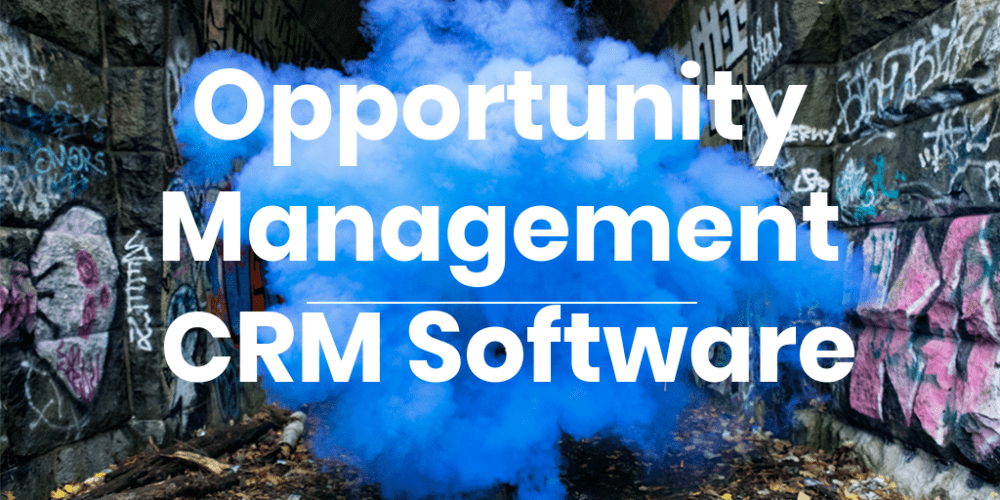 Opportunity Management Software provides a collaborative approach for Opportunity Management such as generating ideas, recognizing opportunities, and driving opportunities. Opportunity Management CRM Software provides capabilities to track deal details and streamline the sales process. It also provides sales team with the latest deal details, progress and closure. Opportunity Management Software track which products are part of your deal, including price and let you schedules to mirror payment and delivery terms.
Top Opportunity Management CRM Software : Sage CRM, Sugar CRM, Zoho CRM, Flowlu, Deskera CRM, Microsoft Dynamics CRM, GoldMine, SAP Digital CRM, Maximizer, LeadMaster's CRM, Base, CRMnext, Soffront, Infor CRM, Intouch, Salesforce Sales Cloud, Oracle Siebel, Oracle Sales Cloud, Pipeliner CRM, Sellution, Pivotal CRM, Tour de Force CRM, Act! CRM are some of the top Opportunity Management CRM Software .
Top Opportunity Management Software
Sage CRM, Sugar CRM, Zoho CRM, Flowlu, Deskera CRM, Microsoft Dynamics CRM, GoldMine, SAP Digital CRM, Maximizer, LeadMaster's CRM, Base, CRMnext, Soffront, Infor CRM, Intouch, Salesforce Sales Cloud, Oracle Siebel, Oracle Sales Cloud, Pipeliner CRM, Sellution, Pivotal CRM, Tour de Force CRM, Act! CRM are some of the top Opportunity Management CRM Software .
Top Opportunity Management CRM Software
PAT Index™
1
Sage CRM
Sage CRM works on providing real time information that can be used to ensure business success. Making huge decisions whether you should proceed with your leads is a blind spot until you have the right tool to supply you with the right study and information which you will get from Sage CRM.Sage CRM gives complete information on customer database that can be your target for sales profit. Preparing meetings has never been easy with the right details on hand. With Sage CRM's accurate forecasts and reports that are up to date, you would know the next step to be made…
Overview
•Leads and Oppurtunity Management
•Workflow Automation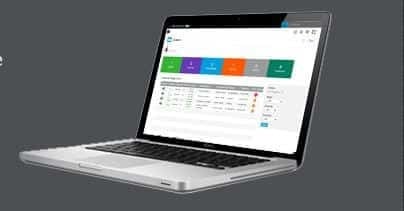 2
Sugar CRM
Sugar CRM helps in improving customer relationships. It is a Saas(software as a service) product. Sugar provides both mobile and social crm to its consumers. Sugar provides crm software in four editions: Sugar Enterprise, Sugar Professional, Sugar Ultimate and Sugar Corporate. Each of these services is provided by the same code tree. The products run on LAMP stacks and on PHP-capable platforms like windows or solaris. Sugar is used to automate and customize customer service and marketing processes. Sugar has revolutionized the typical CRM solutions, which users find too bothersome, by making the user interface more friendly and personalized to…
Overview
•Cloud or on-premise deployment
•Revenue Line Item Level Opportunity Tracking Forecasting
•Product Level Quotes
•Advanced Workflow
•Role-based Views
• Customization and Configuration
• Teams, Roles and Security
• Case Management and Bug Tracking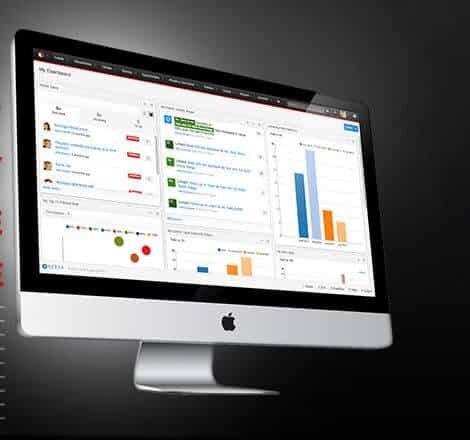 3
Zoho CRM
Zoho CRM, bring all your conversations into one place, and make the most of your interactions at a moment's notice. Meet your customers, no matter the medium. Connect via phone, live chat, email, social media, and in person.Use analytics and reports for detailed metrics about your team's performance and your customers' life cycle. Generate more sales with automation features, workflows, and advanced reporting. Zoho CRM's multichannel support means you can interact with them the way they want, from on the phone to live chat, or email and social media. Keep track of all the conversations in a single place while…
Overview
•Multichannel Communication
•Sales Performance
•Sales Productivity
•Extend/Customize
•Automation
•Enterprise Readiness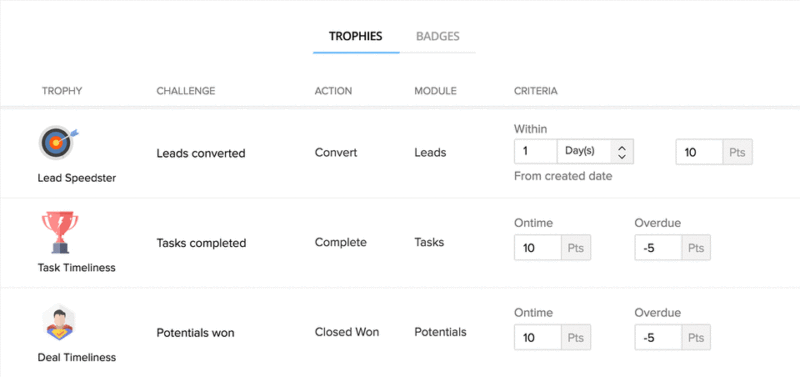 4
Flowlu
Flowlu is an all-in-one business operating system which offers all required tools for efficient business management, from project & task management to sales & social collaboration. Flowlu provides features such as unlimited users, Cloud Based CRM, Project Management, Finance & Invoicing, Team Task Manager, Agile & Issue Tracker, Automatic Server Backups, TLS Encryption, Online Community and Online Support. Flowlu CRM tools ensures users' sales lead are properly guided towards a probable result of sales planning so users will easily manage probable business in their sales funnel, track new sales opportunities and have an effective leads generation. Flowlu lets users create…
Overview
• Online CRM
• Online Project Management
• Team Online Task Management
• Online Collaboration Tools
• Online Finance Management
• Online Invoicing
• Agile Project Management
• Online Knowledge Base
• Online Mind Maps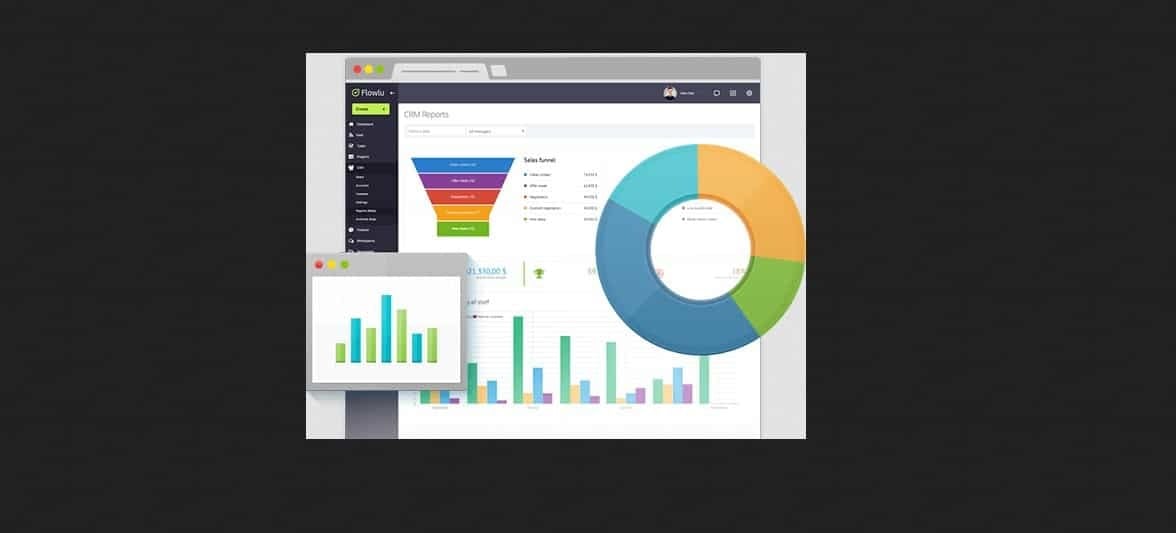 5
Deskera CRM
Like any other CRM software, Deskera CRM software is designed to meet entire goals of customer relationship management. What makes Deskera stand out from other CRM's applications, is its holistic arrangement that takes care of the needs of the clients as well as the businesses. Key features of Deskera includes; campaign management, Lead management, Account management, Case management, Product management, Contact management and opportunity management.The campaign management module helps in identification of potential business targets, running campaigns, communicating with the right people and finally closing deals with firms with a prospective future. Campaign management deals with the creation of marketing…
Overview
•Campaign Management
•Lead management
• Account Management
•Case Management
•Product Management
•Contact Management
•Opportunity Management
•Deskera Email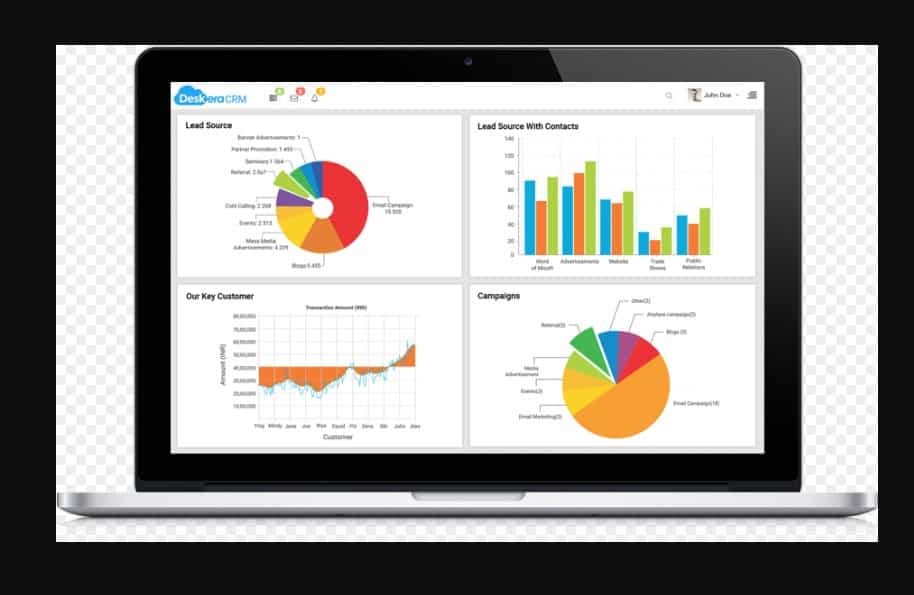 6
Microsoft Dynamics CRM
Microsoft Dynamics CRM provide solutions for businesses to achieve more and deliver amazing experiences to their customers across marketing, sales and service in a way that makes collaboration between roles natural and easy. There is also new sales collaboration panel that helps break down the silos between sales and marketing to deliver personalized customer experiences. The capabilities for marketing, include interactive marketing calendar, integrated Lync webinars, graphical marketing workflow and email editing, as well as A/B testing and integrated offers. Languages and geographies are updated with the addition if Japanese and Russian. For sales, the capabilities include, introduction of product…
Overview
•Sales
•Customer Service
•Field Service
•Marketing

7
GoldMine
GoldMine is a Customer Relationship Management software package for small businesses worldwide. It's a Windows program that manages client and prospect contact details as well as interactions with these contacts, such as calls made to and by the contact, emails sent and received, and sales forecasts. GoldMine Web is a browser-based app that has the look and feel of a web client and doesn't require installation for the end user. GoldMine Web has a simple intuitive interface that makes adoption easier while enhancing the affordability and data security of a premise based installation. It is included with all new and…
Overview
•Contact management
•Email linking
•Web and mobile device access
•Sales forecasting and opportunity management
•Marketing list management and group emails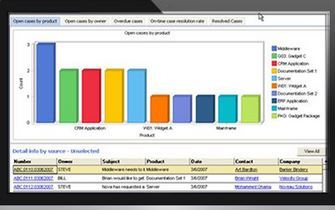 8
SAP Digital CRM
SAP is a simple and effective solution that allows users to track all their customer interactions in one place to give their team the insights they need to form powerful, personal connections that drive customer engagementIt allows them to increase communication within their team by using built-in collaboration tools, so they can shorten sales cycles and engage customers more responsively and effectively. Businesses can get started quickly and simply with in-product tutorials that walk them through every step, from importing contacts to creating powerful dashboards and reports. Every time a user's team members log on, they start the day with…
Overview
•Account and contact management
•Lead and opportunity management
•Activity management
•Products and pricing
•Planning and forecasting
•E-mail ticket management
•E-mail campaign automation and lead scoring
•Powerful analytics and dashboards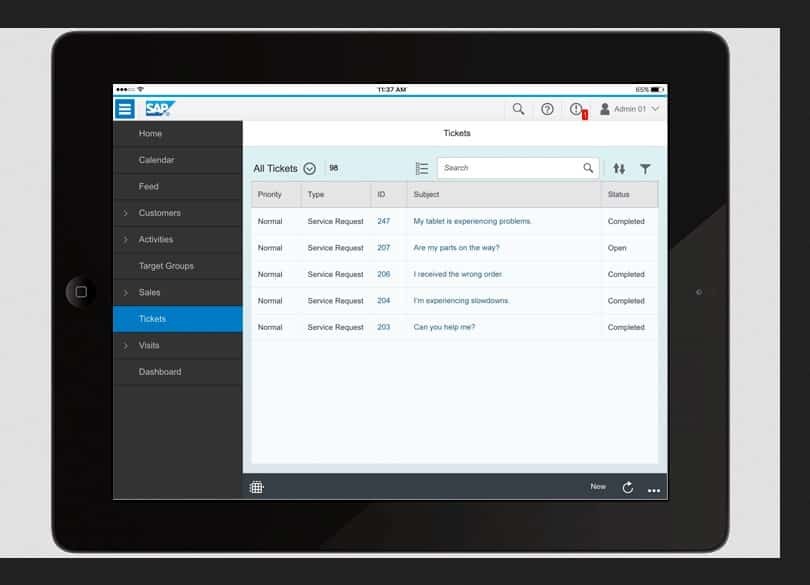 9
Maximizer
Maximizer helps the user create personalized experiences for each and every customer, and build deep relationships that accelerate business growth. It can segment your customers and prospects to receive relevant information targeted to each audience. List management capabilities allow you to search and filter data, ensuring your campaigns move targets along the buyer's journey and prepare them for a sales conversation. Maximizer's Campaign Manager makes it easy to execute multi-phased email campaigns that automatically nurture relationships over time. Events like site downloads, purchases and service incidents can trigger specific automated email campaigns that offer appropriate and timely resources. One of…
Overview
•Deep customer insight
•Maximum Productivity
•Unlimited contacts, leads, opportunities, and custom fields
•Outlook, Word, and Excel integration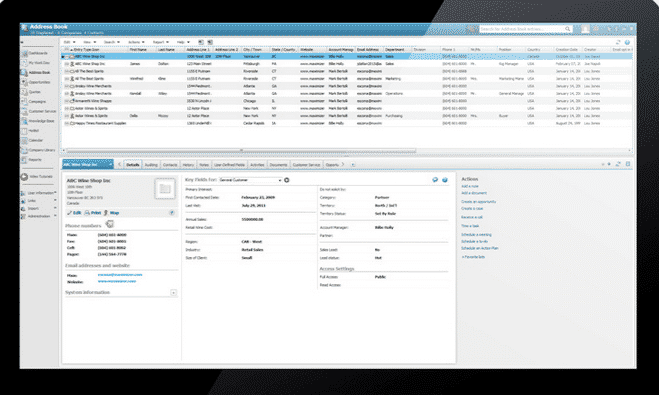 10
LeadMaster's CRM
LeadMaster CRM is an all-in-one CRM, sales and marketing tool for Call Center Industry, Education Industry, Healthcare Industry, Insurance Industry, Manufacturing Industry, Mortgage Industry, Real Estate and Small Business which can work together with users' sales team to deliver more sales for users' business where users' team will have all the information that they need at their fingertips such as past orders, contact information, proposal details and social information whenever users' team has any interaction with a lead or a customer making users' sales team more efficient than ever before. LeadMaster CRM offers features such as Lead Management, Sales Management,…
Overview
• Affordable
• Easy to use
• Adaptable
• Cloud based
• Secure and updated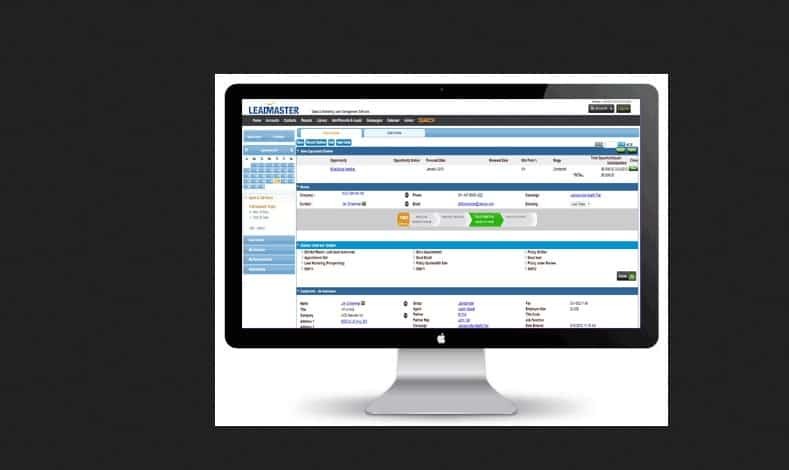 11
Base
Base is the next-generation CRM software for leading sales teams to enhance users' sales team's processes, productivity and pipeline visibility. Base offers features such as Customized Sales Pipeline, Basic Sales Tracking and Reporting, Full-Featured Mobile CRM, Full Funnel Forecasting, Team Performance Analytics, Task Automation, Team Document Storage, Predictive Sales Intelligence, Lead & Deal Scoring, Products & Price Book, Multiple Sales Pipelines, Role-Based Permissions, Call Logging and Recording, Click to Dial (Additional Rates Apply), Email Integration for Outlook & Gmail, Personalized Bulk Email, Unlimited Email Templates, Fully Customizable Merge Tags, Activity Reports for Reps & Teams, Email Sentiment Analysis, Advanced Call…
Overview
• Enhance your sales team's processes, productivity and pipeline visibility.
•Communicate seamlessly via intelligent tools for emailing, calling
• Connect Base to the tools you love using our robust integrations and APIs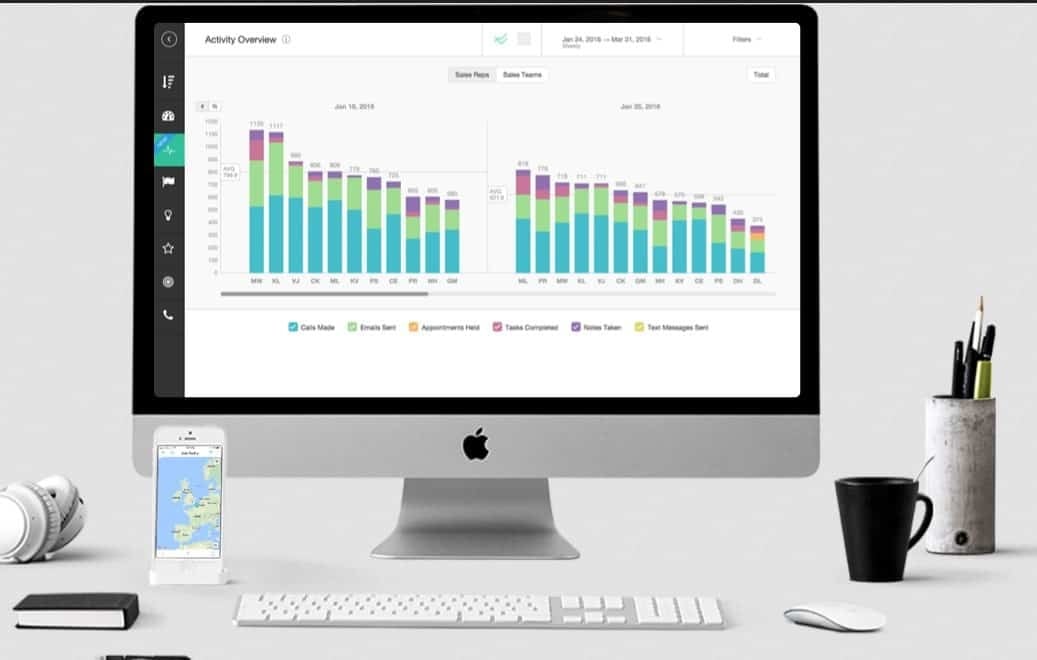 12
CRMnext
CRMNEXT is the top Cloud CRM software that ensures marketing strategies work effectively by using smart process automations to focus on improving sales. By using knowledge management software, cloud computing applications, customer relationship management case studies, social CRM tools and much more, CRMNEXT helps organizations to streamline brand communication by delivering consistent messages across departments. With CRMNEXT's Digital CRM software for marketing, employees can track the progress and performance of various campaigns and ascertain which marketing strategies work, ensuring sustainable success. CRMNEXT's marketing automation function also helps in creating custom documents and email templates, ensuring that user communication is consistent…
Overview
• Case Capture & Case Allocation
• Call Center Scripts & Call Center Management
• Approvals & Workflows
• Auto replies & Templates
• Knowledge Management
• Feedback Management & Partner Servicing
• Reporting & Analytics & CRMNEXTssp 2.0
• Cross channel & device reach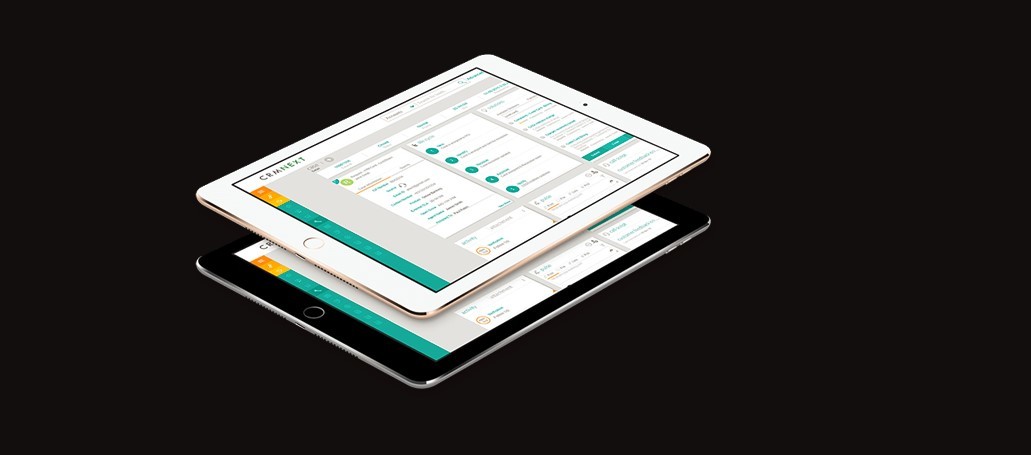 13
Soffront
Soffront offers a Marketing Automation Software which capture leads from everywhere, nurture leads with smart campaigns and automate email marketing with if-then rules. Soffront's Marketing Automation Software offers features such as landing pages to CRM, automated campaigns, drag-and-drop online marketing automation designer, score and rank, email newsletters, real time alerts, A/B test, Scheduled posting to social media and timely, fact-based insights. Soffront's Marketing Automation Software enables users to visually design both click-through and squeeze pages from users' web browser using a drag-and-drop page builder without any programming knowledge. Soffront's marketing automation software includes hundreds of pre-built templates where users can…
Overview
• Create beautiful landing pages to turn visitors into email subscribers or leads.
• Nurture your leads automatically by sending a sequence of educational emails to new and existing leads over a period of time.
• Use a drag-and-drop online marketing automation designer and define "If-Then" rules to take actions based on how your contacts interact with your campaigns.
• Automatically score and rank your leads based on how they interact with your marketing activities.
• Send email newsletters to targeted prospects and customers.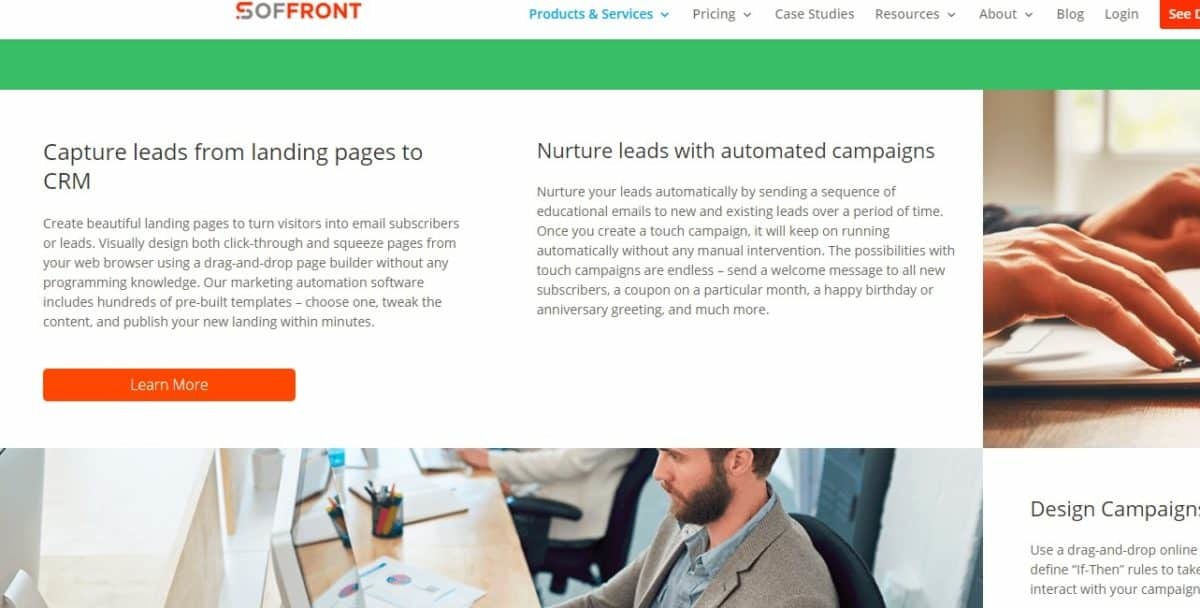 14
Infor CRM
Infor CRM is an award-winning, state-of-the-art technology solution that enables businesses to fully optimize the value of their most important corporate asset— customer data. Infor CRM's exceptional usability and versatile configuration capabilities allow rich, personalized user experiences, helping companies to ensure adoption and productivity. Infor CRM effectively addresses the need of every business to have a hub for commercial operations by enabling the creation of rich customer profiles, delivering total connectivity and integration, and empowering the mobile workforce. The application also provides robust data analytics and assessment of key performance indicators to allow business to attain a deeper understanding of…
Overview
• Standard open APIs & integration options
• Seamless integration
• Analytics & Reporting
• Customer Service & CRM
• Modern architecture
• Easily accessible
• No install mobile version
• Embedded CRM inside Microsoft® Outlook®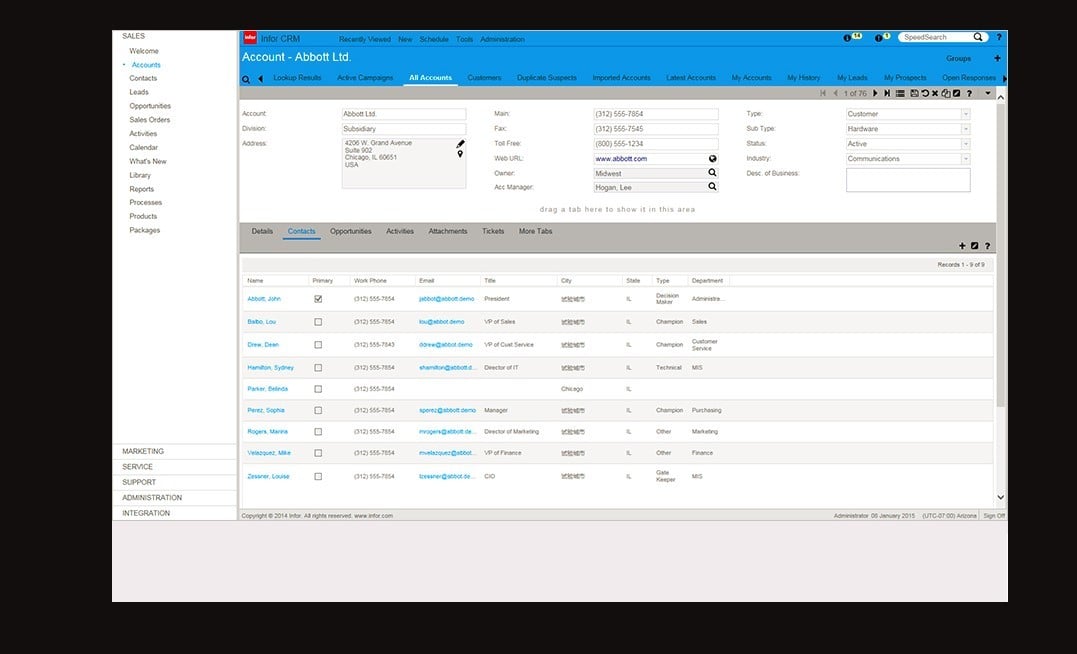 15
Intouch
Intouch provides a powerful sales & marketing automation for growing service businesses. It can capture your contacts' details into one central all-knowing system, wherever they may be; online, in-person or on the phone. It follows up on people by using automation to ensure that every lead, contact and opportunity is followed-up automatically. It also has a well-planned growth system; automation and consistent follow-up are the keys to the growth and success of any small business. InTouch has many other features to help the users business grow, such as its sale's pipeline manages the user's sales process to progress prospects from…
Overview
• Drag & Drop Email Editor
• Powerful Sales Pipeline & Lead Management
• Leads Table View
• Automated Campaigns
• Web Forms
• Text Messaging & Social Media Integration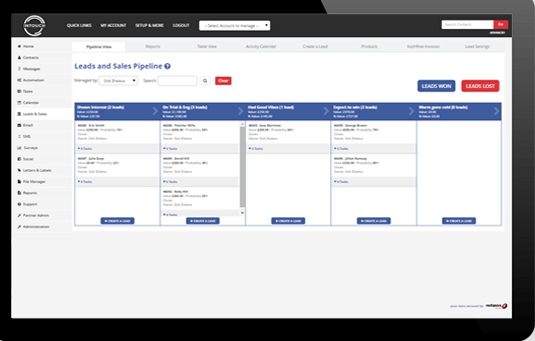 16
Salesforce Sales Cloud
Salesforce CRM is an award-winning solution created by Salesforce as part of its extensive sales and marketing solutions under the Salesforce brand including separate systems for: analytics, marketing, service, and community cloud. As a CRM, the software helps the user to track all customer information and interactions in one location to follow more leads. The Lead Management, Marketing Automation, Sales Data, and Partner Management apps let the user to follow the leads until they are ready for conversion. It has got a mobile app for Android and iOS featuring real-time data from dashboards and custom reports, plus a Feed First…
Overview
• Marketing and sales leads
• Email integration & Real Time Visibility
• Forecasting & Approvals
• Social accounts and contacts
• Chatter & Analytics
• Contact Management & Opportunity Management
• Salesforce Inbox &Salesforce Engage
• Sales Collaboration & Sales Data
• Marketing Automation & Lead Management
• Mobile to stay connected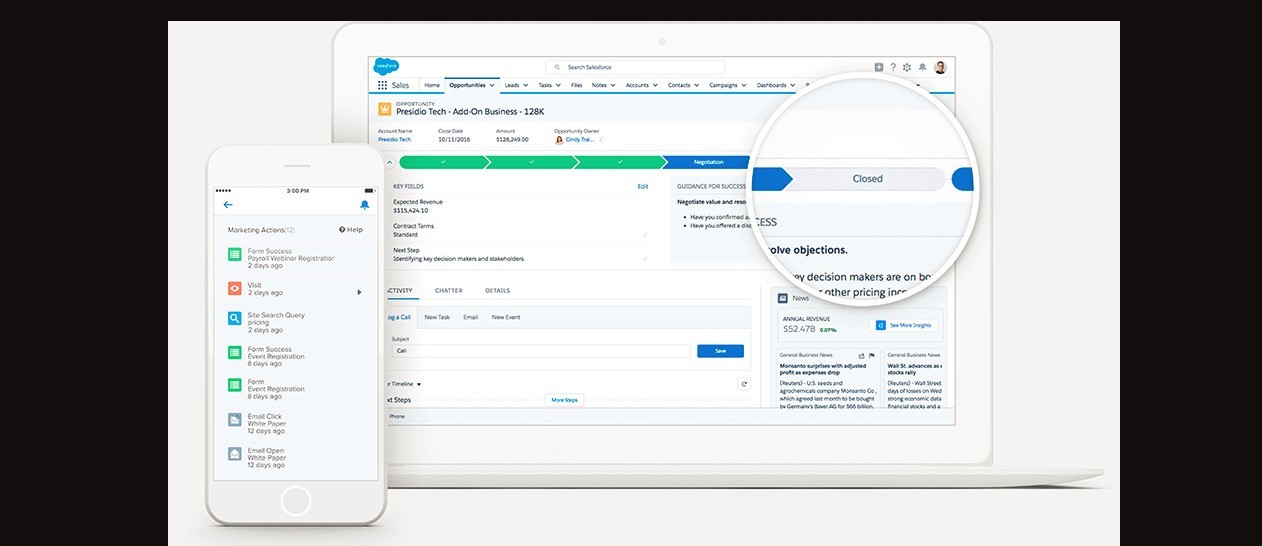 17
Oracle Siebel
Siebel CRM delivers transactional, analytical, and engagement features to manage all customer-facing operations. Siebel CRM delivers comprehensive on-premise and on-demand CRM solutions that are tailored to industry requirements and offer role-based customer intelligence and prebuilt integrations. On top of Oracle Siebel CRM's deep roots in sales force automation, the software offers traditional applications such as marketing campaign management and ticket management, as well as sales collaboration, quote and order capture, help desk, self-service, loyalty and events management among others. The platform seamlessly integrates with other systems from Oracle's business application suite, including Oracle Social Cloud. Oracle Siebel CRM is the…
Overview
• Automatic Proposals and Presentation Generators
• Product Configurator Assisted Quoting
• Pipeline Analysis Dashboard
• Opportunity Assessment
• Sales Process Coach
• Intelligent Lead Qualification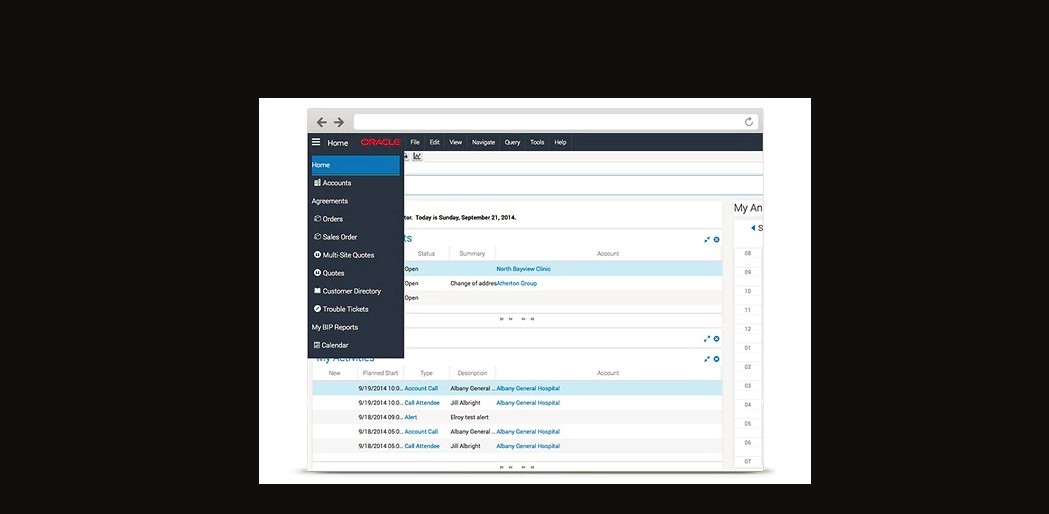 18
Oracle Sales Cloud
Oracle Sales Cloud is a customer relationship management solution that offers capabilities and features enabling companies to significantly grow through accelerated sales, improved customer engagement, and more. The software empowers sales representatives to sell more because they are driven by high value and very actionable insights. Sales Cloud takes advantage of Oracle's best-in-class cloud portfolio to offer a complete ecosystem of sales tools. Engage customers earlier and accelerate and close more deals using Oracle Sales Cloud's complete, innovative, and proven sales solution. Innovative mobile capabilities help sales reps complete tasks quickly for maximum productivity. An integrated Software-as-a-Service platform allows organizations…
Overview
• Unified CX Platform
• Customer Data Management
• Partner Relationship Management
• Sales Performance Management
• Service Request Analytics
• Sales Force Automation
• Fully-branded Partner Portal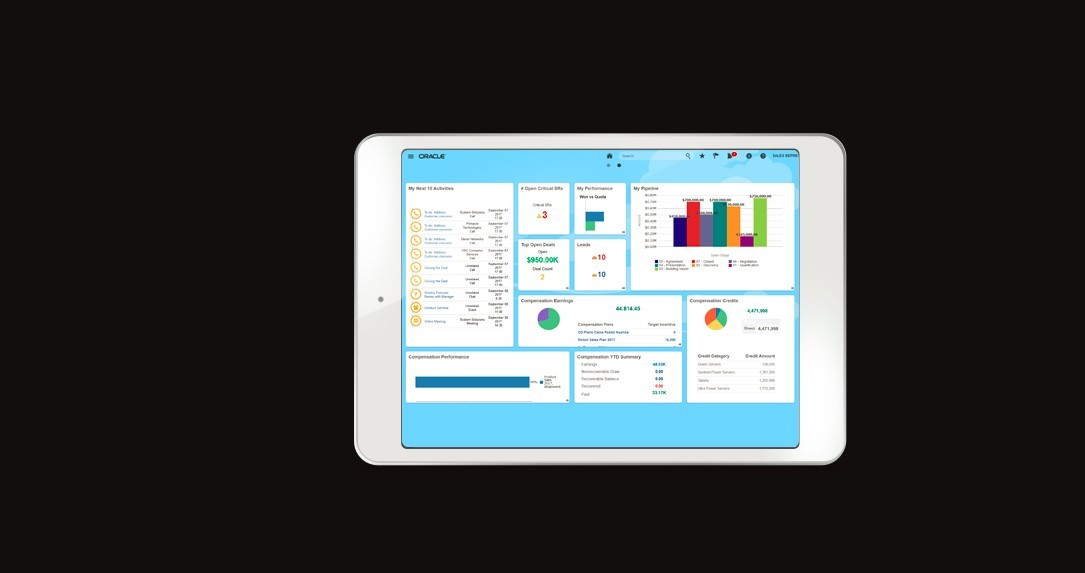 19
Pipeliner CRM
Pipeliner is a sales automation solution with a robust built-in CRM infrastructure to ensure that stakeholders–from sales teams to board members–can follow and track the company's entire sales process. With this tool sales process can run on autopilot as Pipeliner will be organizing sales data to qualify leads. The software can effectively handle all complex sales activities of small and mid-sized businesses. Pipeliner CRM is instant intelligence, visualized – it is designed to empower sales professionals. The app uses a visual and intuitive interface to focus a sales team on productivity and effectiveness – providing a precise and empowering Navigator,…
Overview
• 3D Timeline & Navigator
• Business Intelligence Dashboards
• Account & Contact Management
• Sales Forecasting & Reporting
• Sales Opportunity Management
• Multiple Pipelines
• Smart Organization Chart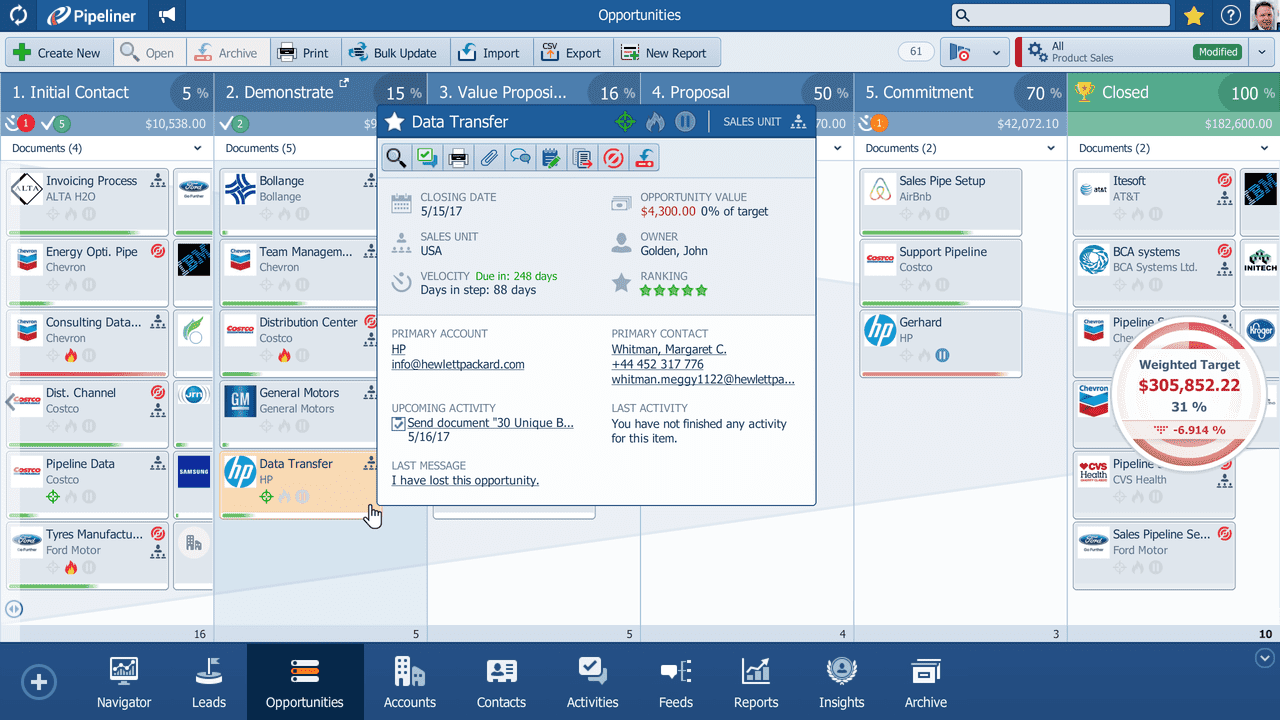 20
Sellution
With Sellution's Opportunity Management Software, sales team will have real-time access on their mobile device about every deal in the sales pipeline. Sellution's opportunity and quote management tools allow teams to save time quoting and spend more time closing deals. Sellution's opportunity and quote management software work together seamlessly allowing teams to create quotes right from each opportunity. Analyze business intelligence to increase sales and maximize margins. Start sending quotes in a timely manner and start winning more deals. Enhance business planning with geospatial mapping. Sellution's business mapping software transforms raw business data into actionable business intelligence. Gain valuable insights…
Overview
• Activity & Workflow Management
• Interactive Business Mapping
• Quote Automation & Analytics
• Shipping Calculator
• Customizable Price Books
• Smart Reporting

21
Pivotal CRM
Pivotal CRM is a fully featured cloud-hosted CRM designed to integrate, streamline and automate service and support requests with sales opportunities like up selling and cross-selling. Pivotal CRM is a complete service automation system that helps the user capture, manage, and quickly resolve customer service and support requests, without losing sight of up-selling and cross-selling opportunities. Flexible Pivotal CRM technology enables the user to rapidly and cost-effectively implement a system that automates even complex, unique service processes. It helps build, grow and drive a business forward with CRM that maps to the customers' needs. Pivotal Sales is a complete Sales…
Overview
• Sales Force Automation
• Marketing Automation
• Service Automation
• Partner Automation
• Mobile CRM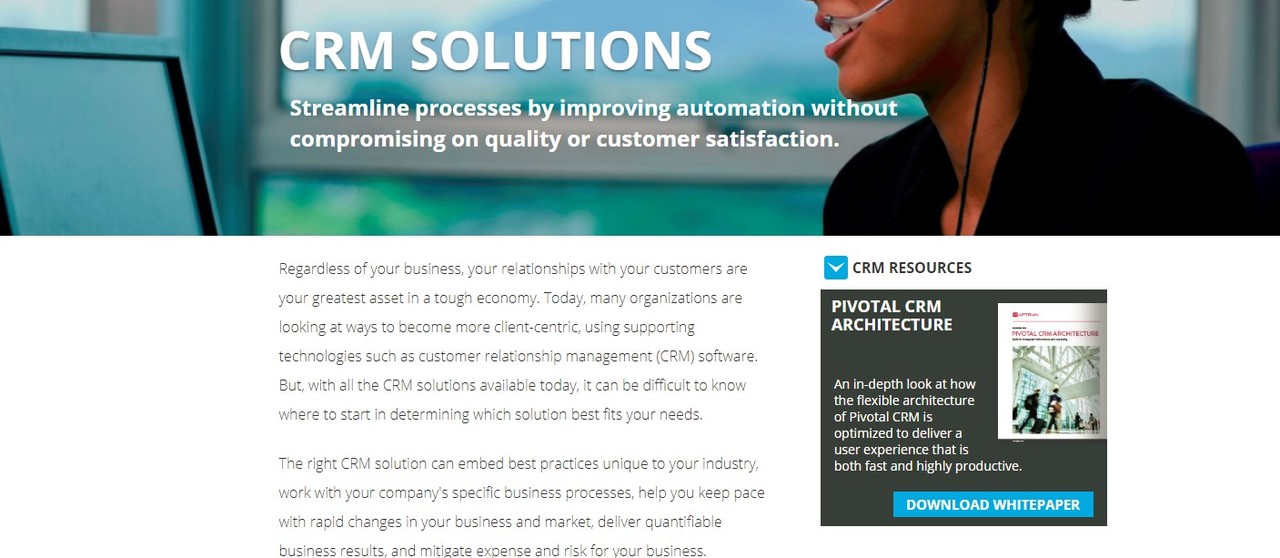 22
Tour de Force CRM
Tour de Force is a customer relationship manager for B2B (business-to-business) sales organizations. Tour de Force, Inc. main goal is to provide an organization with the B2B CRM Software needed to maximize the efficiency and effectiveness of their Sales, Marketing, and Customer Service/Support teams. Unlike other systems, Tour de Force's software solutions are highly configurable. Tour de Force was designed to provide the key functionality needed for companies in the B2B sales market with a focus on the Distribution and Manufacturing industries. Tour de Force currently integrates with over 40 ERP systems. This integration allows it to import accounts, contacts,…
Overview
• Business Intelligence
• Sales Force Automation
• Customer Relationship Management
• Business Process Optimization
• Accessible in any device
• Collaboration & highly scalable
• Mail Integration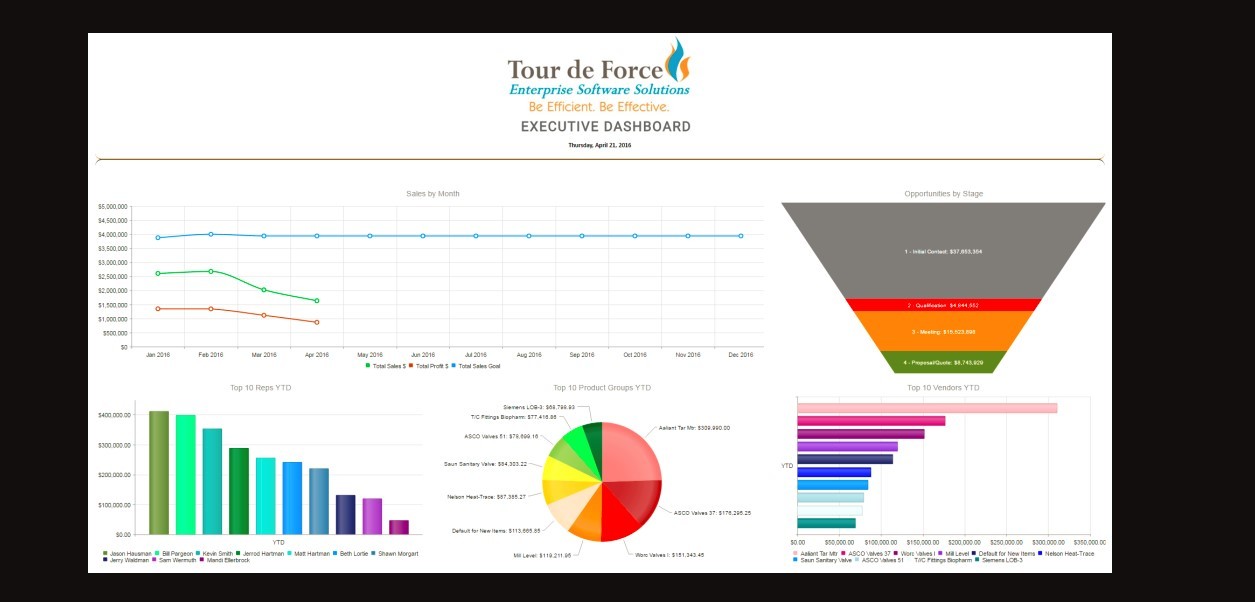 23
Act! CRM
Act! is a contact and customer management software made for small businesses and entrepreneurs. Act! Essentials give the user organized access to key customer details and powerful email marketing, making it easy to grow a business. Act! Essentials is simple to learn and easy to use so the user can get started right away. Act! helps the user to send the right messages to the right people. The user can easily create eye-catching emails using templates that they can customize with their own message, logo and images. The user can use groups to intelligently segment their contacts and deliver engaging,…
Overview
• Opportunity Management
• Contact and Activity Management
• Sales and Opportunity Tracking
• Email Marketing & eMarketing
• Integration and Automation