Review
LeadMaster's CRM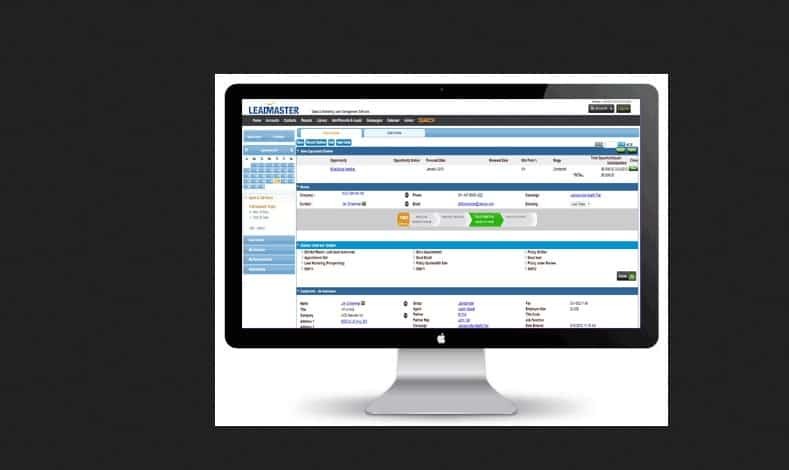 Overview
LeadMaster CRM can work together with your sales team to deliver your ultimate objective – more sales for your business.
• Affordable
• Easy to use
• Adaptable
• Cloud based
• Secure and updated
• Free Trial – 30 days free
• Small Business - $150 per month
• Professional - $250 per month
• Organization – Custom pricing
Small (<50 employees), Medium (50 to 1000 Enterprise (>1001 employees)
What is best?
• Affordable
• Easy to use
• Adaptable
• Cloud based
• Secure and updated
What are the benefits?
•Lead Capture •Lead Tracking •Lead Nurturing
•Lead Distribution •Lead Scoring •Lead Analytics
•Opportunity Tracking •Opportunity Alerts •Opportunity Forecasting
•Campaign Management •ROI Analytics •Landing Page Integration
LeadMaster CRM is an all-in-one CRM, sales and marketing tool for Call Center Industry, Education Industry, Healthcare Industry, Insurance Industry, Manufacturing Industry, Mortgage Industry, Real Estate and Small Business which can work together with users' sales team to deliver more sales for users' business where users' team will have all the information that they need at their fingertips such as past orders, contact information, proposal details and social information whenever users' team has any interaction with a lead or a customer making users' sales team more efficient than ever before.
LeadMaster CRM offers features such as Lead Management, Sales Management, Opportunity Management, Marketing Management, Email Marketing, Custom Forms, Customization, Automations, Reporting, Smart Queue, Administration Panel and Data Mining Tools. LeadMaster CRM has a channel management which lets users stay up-to-date on the progress of leads wherever they are in the chain where users can also quickly reassign leads to another agent or another sales channel if required.
LeadMaster CRM offers a help desk and support which is a powerful customer service tool for users' business, where users can even use it for marketing and product development. LeadMaster CRM not only manages users' sales and marketing but it also manages customer service processes which will save users' money and help users make more profit.
LeadMaster CRM will dramatically streamline users' sales and customer management processes. LeadMaster CRM was designed for real-world usability first and is easy to use, plus it can be adapted to the needs of users' business with a few simple clicks. LeadMaster CRM is also affordable, whatever size of the business users' operate.
You may like to read: How to Select the Best All in One CRM Software for Your Business and Top All in One CRM Software