Review
PipelineDeals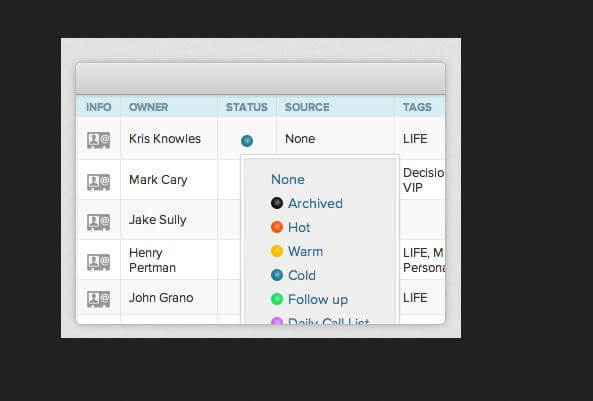 Overview
PipelineDeals is a sales productivity platform to combine sales engagement and Customer Relationship Management (CRM) in one easy-to-use application.
•Sales pipeline management
•Sales acceleration
•Deal tracking
•Lead management
•Standard Starts at $ 72 /month for up to 3 users additional users are $24 /user/month
•Accelerator Starts at $ 144 /month for up to 3 users Additional users are $48 /user/month
Small (<50 employees), Medium (50 to 1000 Enterprise (>1000 employees)
Online Support, Phone Support, FAQ Knowledge base, Video Tutorials
What is best?
•Sales pipeline management
•Sales acceleration
•Deal tracking
•Lead management
•Contact management
•Activity tracking
What are the benefits?
•Contact management
•Activity tracking
•Mobile CRM
•Data Importing
•Custom list views
•Sales team management
•Sales goals
PipelineDeals makes organizing your company's customer relations in one place. By giving the right information at the right time, the user will be able to track and identify which leads to pursue to make sure it becomes beneficial for the company.
Sending emails with PipelineDeals makes it possible to track whether your leads where able to view, click on a link and if they did download the attachment. Sending campaigns through emails is also offered by PipelineDeals and be able to send by groups and make personalizing your messages easily.
Tracking sales with PipelineDeals makes all the important information in just one application. Preparing, monitoring and finding out the progress is what PipelineDeals does which leaves you and your team able to focus on other important matters and be more productive.Managing and delegating tasks to your team can be done with PipelineDeals to make sure that everybody gets a particular job to do and that everyone is efficient with work.
The contact management feature is precisely what makes your company one step ahead. With too many leads and information about possible customers you will need a virtual assistant that can organize it for your company. PipelineDeals makes it easy to import contacts from any source and categorize them according to your specifications.
Making sure that you get all the information that you need and manage them wherever you are is what PipelineDeals wanted to provide you and your company. Downloading the application on your mobile devices gives you complete access to the system and even sends you reminders and notifications next to your fingertips. Every user of PipelineDeals can add a mobile number to be able to receive reminders through SMS which give you update on important meetings or account reminders synchronized with your PipelineDeals calendar.
You may like to read: Top Sales Force Automation Software and How to Select the Best Sales Force Automation Software for Your Business