Top 24 Free and Open Source Human Resource (HR) Software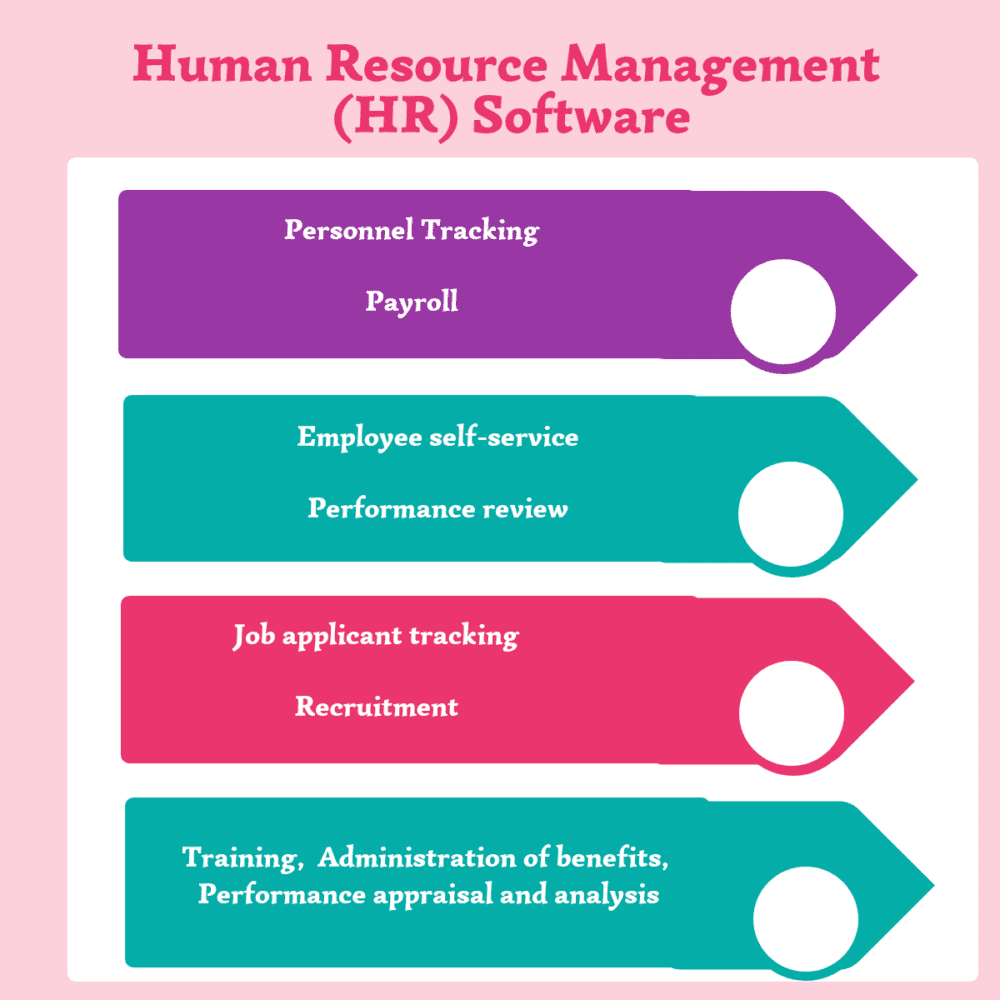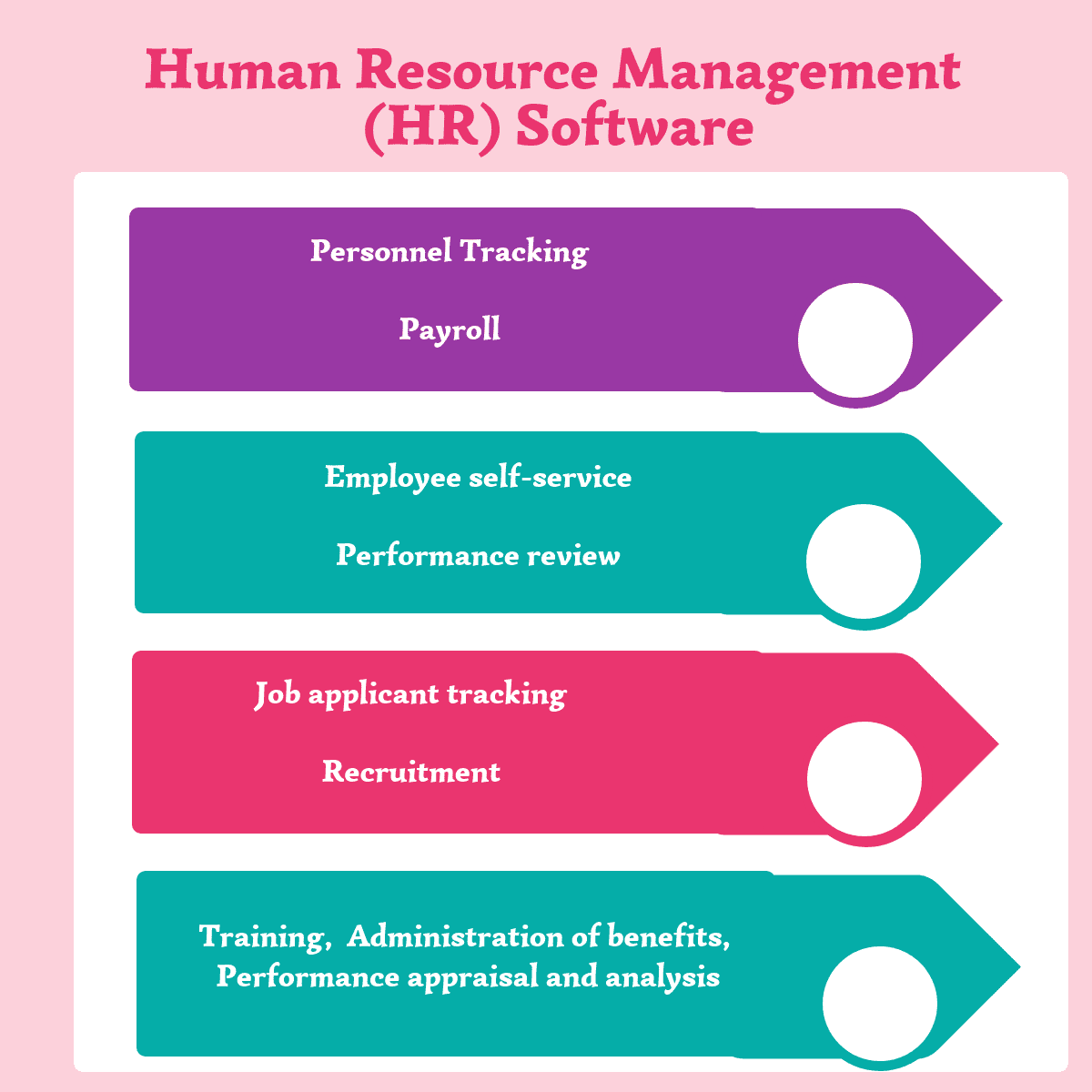 In the current business era, few things are as important as knowing how to manage employees effectively. Human resources determine a large percentage of what happens to your business. They are hard to control because unlike other resources, people cannot just be adjusted or fine-tuned to suit the organization's requirements. They can make their own decisions, they have attitudes and can be motivated or demoralized.
For this reason, your organization has to keep tabs on each one of them. Such information is critical in making decisions that regard their hiring, firing, assessment of their performance, preparation of payrolls, handling of grievances and conflicts among others.
Human resource software makes the entire function easier; it gathers, stores and updates data on your employees in a database which relieves the department of the cumbersome traditional method of keeping large files in big cabinets. Such information is protected from the wrong hands as well as from damage and loss. In essence, HR software will save you a lot of labor, cost and time.
Human Resource Management System or HR Software cover the full spectrum of tasks associated with Human Resources departments, including tracking and improving process efficiency, managing organizational hierarchy, and simplifying financial transactions of all types.
The Key features include Payroll, Time and attendance, Performance appraisal, Benefits administration, Recruiting/Learning management, Performance record, Employee self-service and Analytics. Payroll module automates the pay process by gathering data on employee time and attendance, calculating various deductions and taxes, and generating periodic pay cheques and employee tax reports. The time and attendance module gathers standardized time and work related efforts.
The most advanced modules provide broad flexibility in data collection methods, labor distribution capabilities and data analysis features. HR management module records basic demographic and address data, selection, training and development, capabilities and skills management, compensation planning records and other related activities.
What are the Best Free Human Resource (HR) Software: CangarooHR, Collage, Humi, Bitrix24 HR, Staff Squared, Apptivo, Teamdeck, Jorani, Friend HRM, Kakitangan are some of the examples of best Free Human Resource (HR) Software.
What are the Best Open Source Human Resource (HR) Software: Open Source ERP, SimpleHRM, Sentrifugo, WaypointHR, Odoo, ADempiere ERP, OrangeHRM, Baraza HCM, ICE Hrm, A1 eHR, Dolibarr HR are some of the examples of best Open Source Human Resource (HR) Software.
What are Human Resource (HR) Software?
Human Resources Management software are tools used to automate the Human Resources process of a company. These software applications computerize and integrate several human resource processes like recruitment, training, payroll, administration of benefits, performance appraisal and analysis, etc., into one robust package.
You may like to read: How to Select the Best Human Resource Software for Your Small Business and Human Resource Software for Small Business
Many organizations are rightly beginning to understand that their most important and valuable resource is their human capital. The success of small and medium business lies in their ability to realize high returns at the lowest costs possible. One strategic approach to achieve this goal is to maintain a competent and engaged workforce. Before the introduction of computers, human resource activities were manually performed and took significant time and effort.
The definition of an HR software is not specific; any system that assists in the management of employees can be referred to as one. It combines a number of functions and processes to make sure that the management of employees as business assets is easier. It pools a number of the essential HR functions such as the processes of recruitment, attendance records, and preparation of payrolls.
There are different types of HR software, depending on the scope of the functions they handle. Some carry out specific tasks such as training employees while others are more general and can perform functions such as take attendance as well as prepare payrolls. The general purpose is to combine all necessary information to a centralized location where a manager can access it without much difficulty.
The features of an HR system will often depend on its function. Here are some general features that can be found in most of the software:
Personnel Tracking: The system usually has a database that store information on all the employees. It shows details such as their job information, their current and previous salary information, their availability and their working hours.
Payroll: HR payroll software tracks the salaries of the employees while also showing bonuses and obligations such as tax withholding, filings, and The system also calculates and drafts a payroll, and might also make direct deposits to their accounts.
Employee self-service: Sometimes the systems also provide a user portal for employees where they can access their personal information, company announcements and even make requests such as time-off. This eliminates the need to approach the HR office in person.
Performance review: HR software also provides a feature that enables the managers to gather feedback from the employees as well as set goals for them.
Job applicant tracking: The system may also include a portal where the company can post jobs, receive applications, review them, perform background checks and even perform interviews.
In conclusion, HR software is an indispensable function. It makes it easier to manage your employees and also saves you significant costs, labor and time. Its numerous features and functions help you stay in touch with your employees and understand them for a smoother running of your business.
R
BambooHR
BambooHR is an online human resources (HR) software service for small and mid-sized businesses which offers a single system to consolidate all employee and human resources related data, manages a number of human resources activity. BambooHRcan be used to build a centralized database of employee profiles that can be accessed by anyone in the company with the access permissions they define where each profile can store personal information and a photo, as well as details on benefits, salary, time off, documents and training where the users can also add custom fields to record important information unique to their company. BambooHR…
Overview
• Applicant Tracking System (ATS)
• Employee Self-Onboarding
• Time-Off Tracking
• Employee Database and Records
• Performance Management Software
• HR Reporting
• Custom Workflows
• Electronic Signatures
• Bamboo Payroll
Top Free Human Resource (HR) Software
CangarooHR, Collage, Humi, Bitrix24 HR, Staff Squared, Apptivo, Teamdeck, Jorani, Friend HRM, Kakitangan are some of the Top Free Human Resource (HR) Software.
Top Free Human Resource ( HR) Software
PAT Index™
1
CangarooHR
CangarooHR is an online HR system available for small business with the option to use it for free or through a paying option. Like other HR Systems, the online tools is able to support many HR functions including recruitment tracking of applicants, employee data management, management of data for group insurance coverage, support tasks for employee retention and placement, and employee time off applications. It's key advantage is its ability to manage clerical work more efficiently and effectively allowing HRStaff to focus on other strategic plans and actions for the company. CangarooHR is compatible with various payroll systems including Employeur…
Overview
• Electronic Applicant Tracking System
• Employee Time in/Time Out
• Management of Performance Evaluations include 3600 degree feedback
• Management of Group Insurance
• Career Management
• Management of Training Skills
• Management of Expense Accounts
• Software and integrated tools
• Secure data storage
• Updates
• Technical support
• No hidden fees
• No surprises
• No lengthy contracts
• Free Option – with some functionalities available for an additional fee
• Paying Option:
• More than 20employees = $3 per employee/month
•Less than 20 employees = $60/month set price excluding time stamp rental fees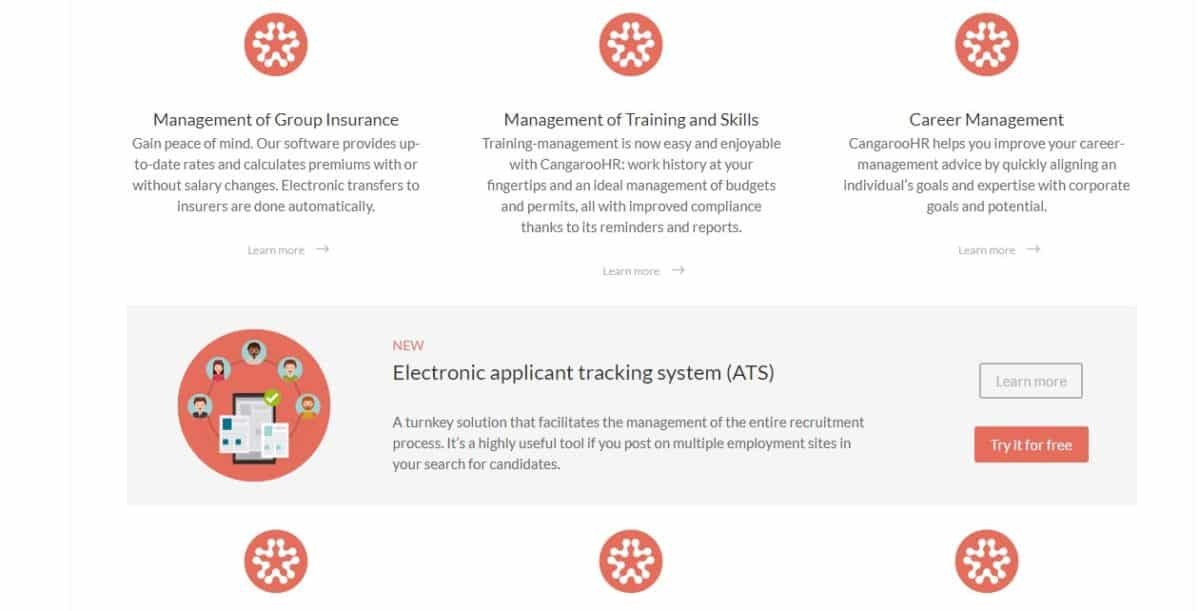 2
Collage
Collage is a cloud-based HR and benefits platform and an organizational portal integrated with great features like applicant tracking (ATS), employee management, performance management which provides a central hub for all HR related tasks and documentation and is helpful to post jobs on careers and make the hiring process easy for both businesses and their employees. Collage offers features such as Applicant tracking, Absence management, Activity logging, SSL security, Automatic backup, FISMA compliance, Data encryption, Security & encryption, Applications management, Collaborative workspace, Employee management, Employee onboarding, Employee profile, Employee reward programs, Employee self service, Data import/export, Document management, Document storage,…
Overview
• HR Reporting
• Applicant Tracking (ATS)
• Time Off Management
• Performance Management
• Employee Self-Onboarding
• Employee Management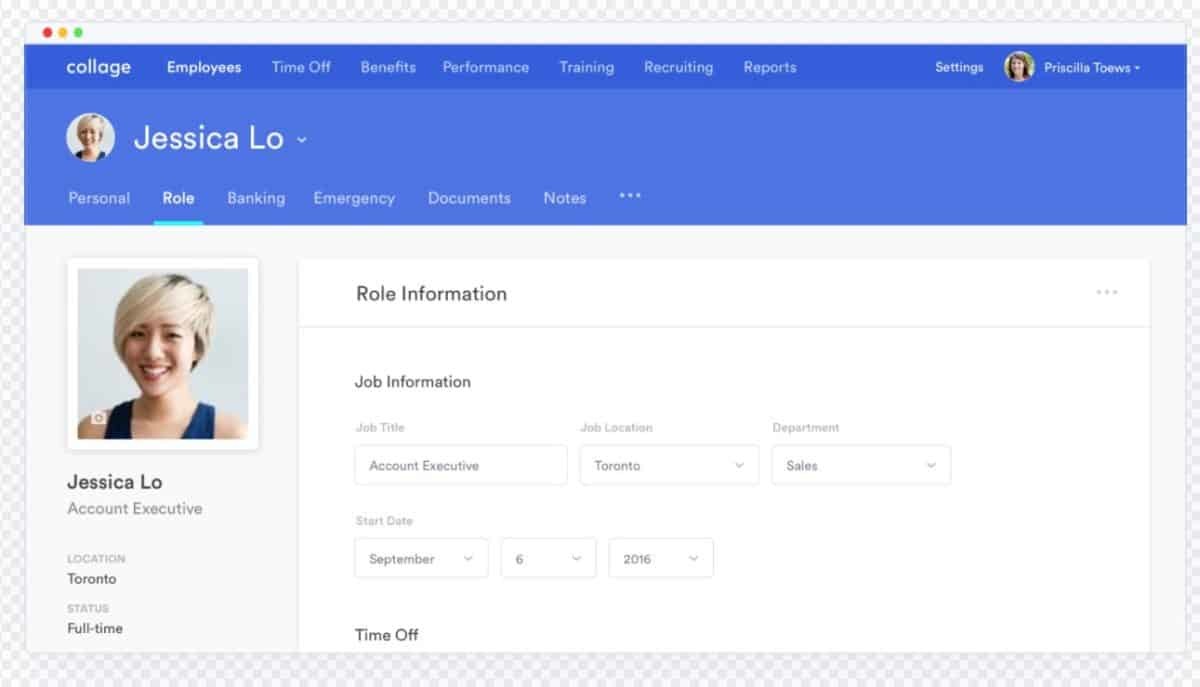 3
Humi
Humi is a beautiful, powerful and cloud based HR software which is the perfect combination of quick and efficient access and also quite digestible for any industry at very low cost and manages everything from account to benefit plan for the employee as well as the organization. Humi offers features such as employee self service management HR & payroll, performance management, pay slip, self service portal, PF/ESIS calculation, attendance management, help desk, payroll management, time & attendance management, leave management, reporting, TDS calculation, applicant tracking, benefits management, career development planning, compensation management, compliance management, employee database, employee lifecycle management, onboarding,…
Overview
• Recruiting
• Employees
• Time Off
• Benefits
• Payroll
• Time Tracking
• Performance Reporting
• Basic – Free
• Premium - $59 base + $5 / employee, For less than 70 employees, billed monthly.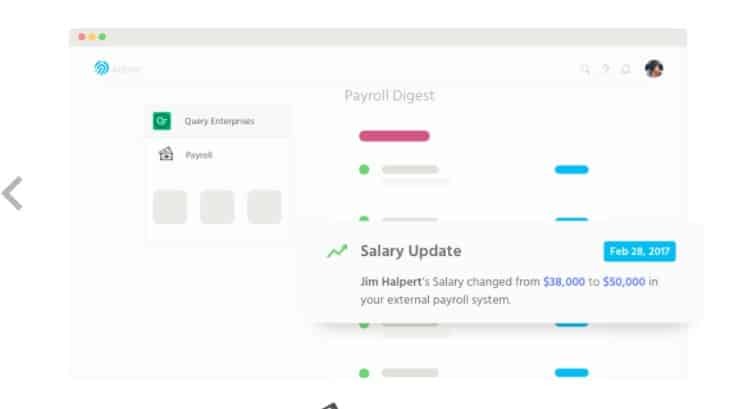 4
Bitrix24 HR
Bitrix24 as a free human resources management system (HRMS) is fully customizable and self-hosted editions of Bitrix24 with source code access available and wrapped in a social interface which users can put on their server and integrate with other HR software with tools such as payroll available. Bitrix24 human resources management system (HRMS) offers over 25 free HR tools, such as private social network, absence chart, shared calendars, document management, resume storage, employee portal, leave requests, employee workload planning, tasks and project management, Customizable employee profiles, Contact information (phone, e-mail, social profiles), Instant get in touch (chat, group chat, video…
Overview
• People around You
• Company Structure
• Employee Engagement
• Time Management
• Work Reports
• Self Service and Workflow Automation
• Access Permissions
• Collaboration in the Extranet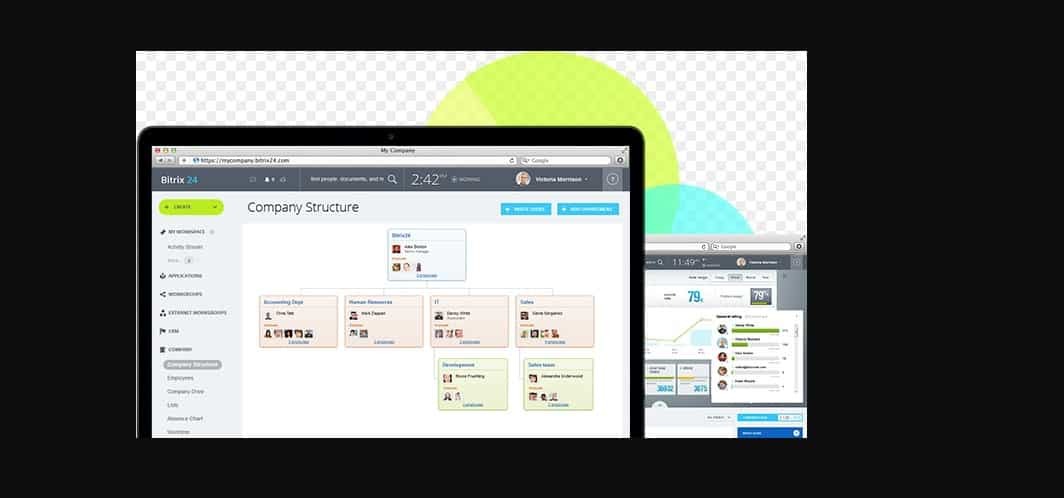 5
Staff Squared
Staff Squared is an HRSolutions Platform that supports varied HR functions. It was developed by Atlas who initially created the application for their own company. Staff Squared can be integrated with Google Calendar or MS Outlook which allows employees to have one go-to application for calendar updates and reminders. This also means updates and reminders for time-off is made available to the team. Its absence management feature allows the team to customize the approval workflow for time-offs. It also provides automated reporting that summarizes absences and time-offs daily. It can also be integrated with the team's slack channel so updates…
Overview
• Absence Management
• Online Calendar
• Easy Time Tracking
• Centralize Information
• Expense Management
• Document Storage
• Staff Performance
• Reporting
• Mobile Apps
• Integration
• Registered with Data Protection Act and CyberEssentials
• Free Trial – 14 days
• £3 per person/month excluding VAT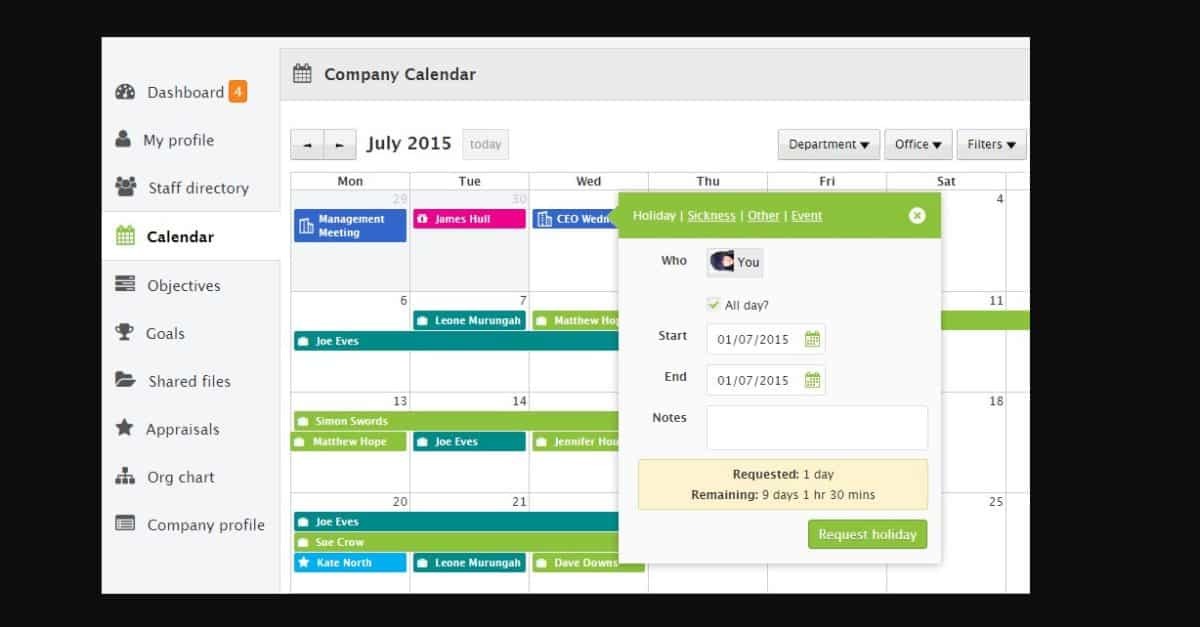 6
Apptivo
Aptivo is a cloud solution that supports different business functions including : CRM, Procurement functions, Field Service Tracking, Web Help Desk, Project Management and Order Management. It allows mobile access to some core components like its CRM, invoicing and work orders, and can be integrated with various Google apps to centralize information on contacts, e-mails, calendars, tasks and other Google features used. Aptivo's CRM Function provides an organized view of the sales pipeline, conversions, web leads and other information the company would like to capture which can be customized into its form and report. Its Project Management component provides an…
Overview
• CRM System
• Contract Management
• Project Management
• Invoicing App
• Campaigns – Integrated E-mail Marketing and CRM
• Help Desk
• Expense Report
• Procurement Management
• Google Apps
• Mobile Apps
• Starter - Free for 3 Users with 500MB/Business with limited available features and core components
• Premium- $8.33/user/month billed annually. It includes all core components and some applications and features
• Ultimate - $20/user/month billed annually. It includes complete core components, features and applications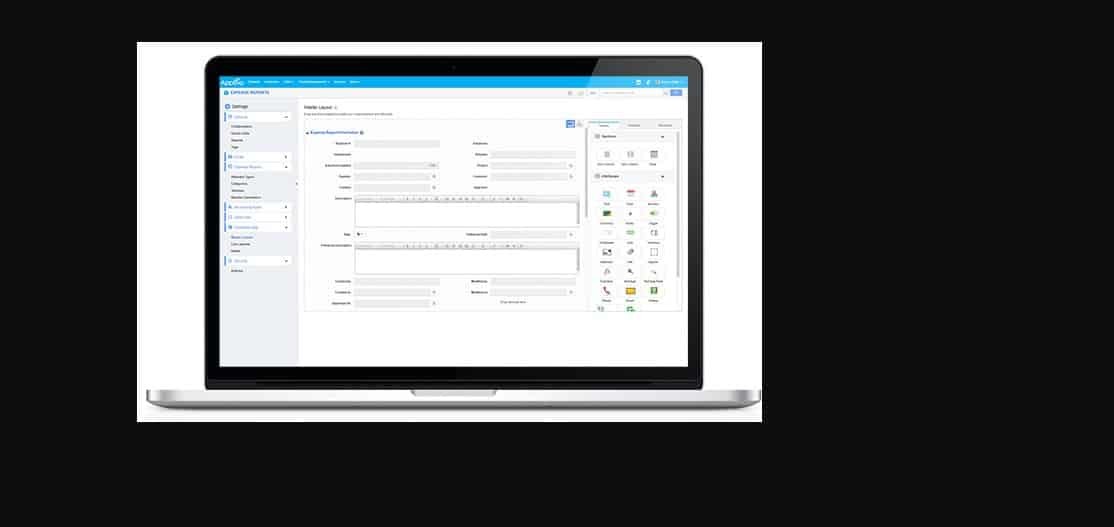 7
Teamdeck
Teamdeck is a web-based, integrated resource scheduling and time tracking tool which provides scheduling and time tracker system for better team management and shows users the spare time of their team so users can assign the current project in correct proportion by looking at the transparent calendar. Teamdeck offers features such as Increase team visibility, manage work schedule and measure billable and nonbillable time, Podio, Slack, Asana, Trello, and Jira integration, knowledgebase, email support, and phone support, employee database, offline time tracking, online time tracking, overtime calculation, time per project reporting and vacation / leave tracking. Teamdeck has a one…
Overview
• Resource scheduling
• Time tracking & timesheets
• Managing employee availability
• Custom fields
• Monitoring workload
• Generating meaningful reports
• Managing vacations and availability periods
• Managing the work schedule
• Tracking time
• Startup plan - For free, limited to 6 team members
• Business plan - $3.99 / team member / month, $1 / basic resource / month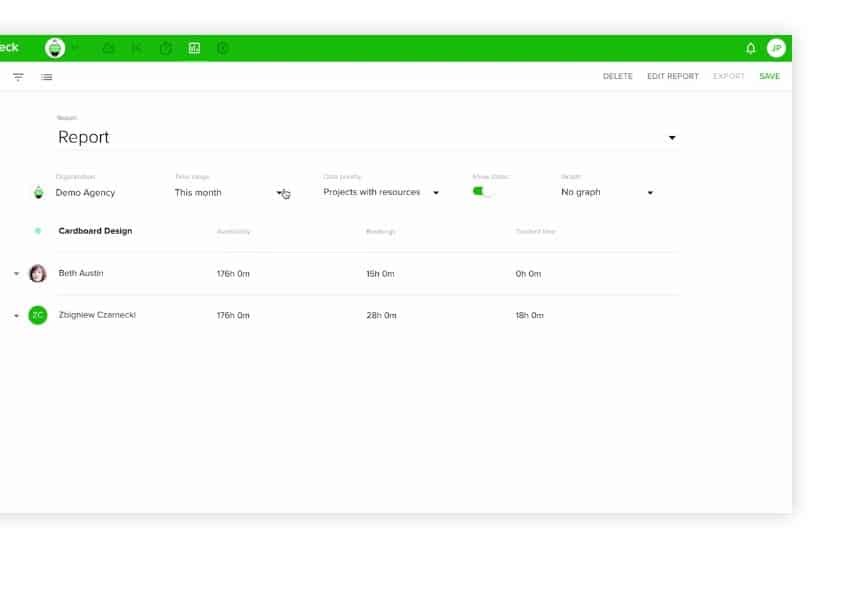 8
Jorani
Jorani is a leave management system developed in PHP/MySQL for small organizations which provides simple leave and overtime request workflows. Jorani provides features such as leave request approval workflow, overtime request approval workflow, leave balance report, carried over leaves report (filtered by department), describe the user's organization with a tree view and attach employees to entities, define a supervisor per entity., export to XLSX (Excel, LibreOffice) in a click (almost all pages of the application), notifications by e-mail (requested, accepted, rejected and new user), non working days (weekends and day offs) can be defined on a contract, automatically calculates the…
Overview
• Simple workflows of approval.
• Easy reporting.
• Describe your organization.
• Calendars of leaves.
• Free and OSS. No hidden costs.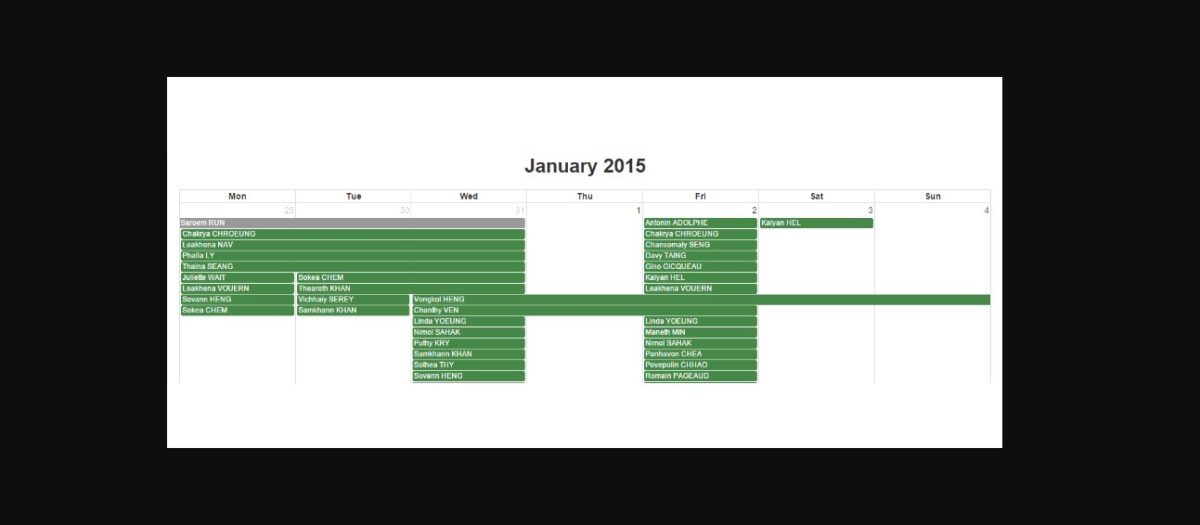 9
Friend HRM
friendHRM is an HR Solution Software that supports varied HR functions. It supports all business sizes (small, medium and large companies) and is available as free for a lifetime for 5 employee companies. It supports employee management in its ability to track the employee performance and movement throughout their full employee lifecycle starting from recruitment up to retirement. This data allows the HR team to easily identify top and bottom performers as well as specify growth opportunities for identified employees. friendHRM also features rimports that allow companies to easily assess CTC for Employee Gross Salary, factoring all the objectives of…
Overview
• Employee Onboarding Support
• Timekeeping and Payroll
• Leave Management
• Claim Management
• Cloud Benefits
• Travel Management
• Attendance Management
• Employee Record Keeping
• Lifetime Free – 5 employees, excluding: multiple companies, self-hosting, customization, and payroll
• Monthly Plan (RM 499) – Unlimited employees, excludes self-hosting and customization
• Yearly Plan (RM 4,999) – Unlimited employees includes self-hosting and customization
• Three Year Plan (13,999) – Unlimited employees includes self-hosting and customization

10
Kakitangan
Kakitangan.com is a free HR platform supporting small businesses. It was created by iHR.net and Kakitangan.com It supports basic HR functions including managing leave applications, employee data storage and management, database management and storage. They have met PDPA audit standards for data privacy and allows encrypted data transfer for security purposes. The website also provides important HR documents for free from interview forms, employee application forms to confirmation letters, warning letters and resignation acceptance letters. Its leave application module allows employees and managers to apply for leave and approve them through their desktop or mobile device. Reports can also be…
Overview
• Leave Application
• Database Management
• Secure Cloud Storage
• Encrypted Data Transfer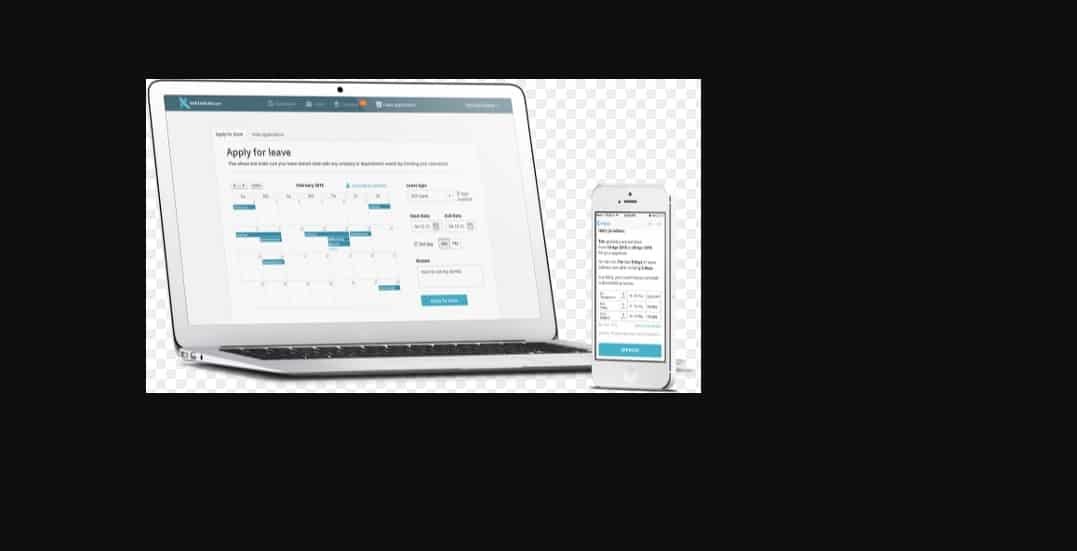 Top Open Source Human Resource ( HR) Software
Open Source ERP, SimpleHRM, Sentrifugo, WaypointHR, Odoo, ADempiere ERP, OrangeHRM, Baraza HCM, ICE Hrm, A1 eHR, Dolibarr HR[ are some of the Top Free Open Source Human Resource Software.
Top Open Source Human Resource ( HR) Software
PAT Index™
1
Open Source ERP
The Open Source ERP is a web based ERP which contains a web interface for administration of the system and an active directory based on Samba resp., a groupware based on Sogo. The Open Source ERP offers features such as active directory, groupware Sogo, system administration, customer management (CRM), order management, delivery management, warehouse management, inventory management, personnel management, work time recording, work time planning, document repository with version control, webdav, webcal, webcard, mail archiving, customizable and HOAI. The Open Source ERP can be used as SBS for sharing data via Webdav and SMB and administrate website based on Apache.…
Overview
• Run without installation
• Web-based operation
•Base data
•Personal data
•Time and Attendance
•Scheduling
•Products, offers, orders
•Document management
•Delivery and billing
•parts management
•warehouse management
2
SimpleHRM
SimpleHRM is an open source human resource management software for SMEs which enables users to manage employee information, leave, travel, benefits and expense management and is equipped with workforce statistic reporting and analysis tools centralizing all employee data and tracking, and providing HR managers with a paperless environment. SimpleHRM offers features such as report and statistic generation, intuitive interface, static and dynamic date management, employee expense claim management, supports multi-location companies, highly configurable, workflow and functionality control, reminder alert and notification settings, employee personal information and job details tracking tools, designed to simplify administrative activities, employee resource management and utilization…
Overview
• Personal Information Management
• Employee Self Service
• Leave Management
• Travel Management
• Expense Management
• Employee Daily Reporting
• Benefits Management
• Reports and Statistics
3
Sentrifugo
Sentrifugo is a power packed Human resource (HR) management tool for small and medium-sized enterprises which is easy to setup and flexible to configure with an intuitive interface, envelops the most efficient human resource modules and features and offers a slew of features that are flexible and customizable to reflect the user's organization's flow. Sentrifugo offers features such as human resource module, time management, leave management, performance management, self-service request, applicant tracking, exit management, expense and asset management, attendance management, benefits management, compliance management, employee database, employee lifecycle management, onboarding, recruiting management, timesheets, design enhancements, activity log, privilege for HR…
Overview
• Human Resource
• Performance Appraisal
• Employee Self-Service
• Analytics
• Background Checks
• Leave Management
• Service Request
• Talent Acquisition
4
WaypointHR
WaypointHR is a cloud-hosted HR database platform for small business, medium business, large business which manages employee records and personnel information and allows users to create as many employee records as needed and have free upgrades and patches and unlimited source code customization. WaypointHR offers features such as allows user to fully edit employee records, creates interactive pdf reports on company data, employee search system, keeps track of employee leave, supports multiple currencies for payments, employee records contain work hours, department data, emergency contact information, contract details, and personal information, handles unlimited records, free version allows user to customize the…
Overview
• Cloud HR
• Fully Managed
• Secure
5
Odoo
Odoo is a complete open-source integrated business-apps suite that covers all your business needs. Odoo main apps includes Website Builder, e-Commerce, CRM, Accounting, Project Management, Warehouse Management, Manufacturing, Human Resources and Marketing. It offers a unique value proposition giving you all you need within a top notch user experience. Its open source structure has enabled so many developers to build hundreds of apps in a few years. Odoo's framework is founded on a strong technical structure that provides top of the range usability that scales across all apps. With the enterprise website builder, you can build your website in a…
Overview
• Accounting
• Content management
• CRM
• E-Commerce and Event tickets
• Email marketing
• Enterprise website builder
• Full Marketing stack
• Lead automation
• Link business features
• Live chat
• Marketplace integrations
•Free Plan – Free for one app
•Online plan - $8.0/user/month (billed monthly)
•Enterprise - $8.0/user/month (billed annually)
6
ADempiere ERP
ADempiere is an open source business solution with a high-quality application suite which is community developed. The program combines ERP, CRM and SCM support for business processes and is well tested and referenced by a growing number of users with a maximised adoption rate to its setup and howto guides. The software is a globally acknowledged package which offers up-market value and is licensed under the GNU (General Public License). The License was created in September 2006 after a long running disagreement between the developers of Compiere, the community and sponsors that formed the project. The disagreement created a fork…
Overview
•Open source solution
•Accounting Management
•Financial Management
•Sales
•Purchasing
•Inventory/Warehouse Control
•Price List Generation
•Financial Reporting
•Workflow Management
•Fully Customizable Interface
•Flexible Platform
•Multiple User Interfaces & Accounts
7
OrangeHRM
OrangeHRM is a Web-based, user-friendly and expansive resource management tool for any SMB or enterprise which manages a large number of human resources tasks with the ability to purchase support, customizations, and even hosted services and provides modules for re-engineering and aligning user's HR processes along with the organizational goals. OrangeHRM offers features such as admin module, personal information module, employee self-service, report module, leave module (PTO), time and attendance module, benefit module, recruitment module, performance module, audit trail, activity dashboard, applicant workflow, attendance management, audit trail, automatic notifications, calendar management, configurable workflow, document distribution, document management, document storage, document…
Overview
• System Administration & User Roles
• Personnel Information Management (PIM)
• Leave / Time off Management
• Time & Attendance Management
• Recruitment & On-Boarding
• Performance & Training
• Travel & Expense Tracker
• Employment Compliance
• Insurance Benefits
• Document Manager
• Disciplinary Tracking
• OrangeApp
• Open source
• Professional – Request a quote on site
• Enterprise – Request a quote on site
8
Baraza HCM
Baraza HCM is a comprehensive human resource and talent management solution which encompasses not only traditional core human resource functions but also incorporates key aspects of talent management. Baraza HCM offers features such as Employee Objectives Set, Notification, Work Review, Evaluation, HR Work Review Report, applicant details, candidates short list, shortlisting, and interviews, Illustration, staff biodata report, loan application, HR applicant view, HR approval, HR view on loan status, employee view on loan status, loans report, statutory deductions, employee payslip, employees monthly salary report, leave application, notification, leave report, set project type, register project client, register project, select staff to…
Overview
• Recruitment
• Employee Biodata
• Loan & Advances
• Payroll
• Leave Management
• Project Management
• Appraisals
• Petty Cash and Claims
• Employee self service
9
ICE Hrm
IceHRM is a human resource management system for small and medium sized organizations with a rich UI built with PHP and Java Script which is implemented with a modular architecture making it easily extendable and customizable. IceHRM offers features such as employee information management, Excel report download, attendance management, time tracking, update all employee information without having to switch employees, search employee skills, qualifications and other information easily across whole company, terminate employees while keeping data in system, re-enable temporarily terminated employees with one click, employee archive feature to archive data of terminated employee and Meta data. IceHrm also offers…
Overview
• Company Information Management
• Basic Employee Management
• Time sheets
• Attendance Management
• LDAP Login
• Travel Management
• Open Source – Free
• IceHRM Pro – Free up to 5 Employees then charging only 2.00 USD per employee
10
A1 eHR
A1 eHR is an open source application that meets the HR needs of Mid - Large firms. A1 eHR is a unified system that provides a single system-of-record for employees. It also provides Embedded analytics, manager and employee self-service and a user experience and redefines what it means to manage a global, mobile, and diverse workforce. A1 ePayroll is a fully web- based solution that includes Global Payroll capabilities as well as employee self-service in matters related to payroll. You may like to read: Free and Open Source Human Resource ( HR) Software, How to Select the Best Human Resource…
Overview
• Personal Information Management
•Embedded Analytics
•Employee self-service
•ePayroll
•Business Intelligence
•Workflow
11
Dolibarr HR
Dolibarr HR is suitable for small and midsize enterprises, nonprofit organizations and freelancers. Dolibarr includes a REST API that allows users to integrate with third-party applications. Some of these include Paypal, Stripe, Paybox, Google Maps, Google Contacts, Google Calendar, Magento, WooCommerce and more. It is compatible with Windows, Linux and Mac operating systems. Users can install Dolibarr in two options: as a standalone application or an online version hosted on shared network or a virtual machine. With Dolibarr HR, manage employees and let them manage their activity and holidays. Creating an account for your employees will allow them to access…
Overview
• Expenses reports feature offers a workflow to let employees make expense report
• Approve or refuse the leave request
• Hierarchy of employees / users
• Timesheet - Time spent will be converted into a value
• Corporate email signature
• "Type of resources" dictionary
What to Choose: Proprietary or Open Source Service HR Software? How about Cloud?
From a buying perspective there are two options based on the source code availability: Open Source Software and Proprietary Software.
Open Source HR Software: Open Source HR Software is ideal when you have a development team available in your company and when you want to try out the product or build new features and functionality on top of it.
Proprietary HR Software: Proprietary HR Software is a good choice when you are looking for an established product, when your requirement is for SAAS product or when you need full-fledged support and when open source standards doesn't matter in your line of business.
You may want to review How to Select Cloud HR vs On-Premises HR Software for Your Business
How about Cloud and On Premise Software?
Based on the installation type there are cloud-based and on-premises software systems, with both the systems having equal share of benefits. The cloud software is hosted and managed and maintained on a remote server. It is also referred to as software as a service (SaaS). On-premises software is normally installed and implemented on your company's premises and which need your own IT team to manage and maintain the on- premises system.
Selection of the installation type depends on the needs of your organization. A small company may find the cloud system more appropriate since the cost of installation is lower as opposed to having on-premises system.
You will find free or limited free versions in both the Open Source Software and Proprietary Software.
We recommend determining how the software fits to your business in terms of features, functionality, and business process with a free trial.