Brentwood Borough Council transforms HR and payroll with MidlandHR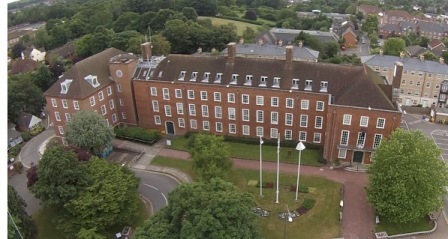 Brentwood Borough Council transforms HR and payroll with MidlandHR : Brentwood Borough Council has partnered with MidlandHR to enable the transformation of its HR, talent management and payroll functions through an all-encompassing HR Outsourcing (HRO) service. The initiative comes off the back of the Council's decision to break away from its shared service agreement with another local council, and a need to deliver a consistent, best-practice HR and payroll service for its employees. The partnership includes strategic HR and employment law services, as well as transactional HR and payroll outsourcing services.
Services are being delivered by MidlandHR's HRO Centre, and supported by its iTrent software. MidlandHR will deliver transactional HR, recruitment, learning and development, policy advice, strategic guidance and support, and employment law services. Employees and managers will have direct access to iTrent through self-service, and will contact MidlandHR's HRO team for further HR and payroll queries as they arise.
"We have moved from an in-house team of three, to having the ability to access a 120 strong team of CIPP and CIPD qualified professionals. This has significantly reduced risks to our organisation and provided our people with a comprehensive service they can rely on," said Jo-Anne Ireland, Acting Chief Executive at Brentwood Borough Council. "The decision to outsource to MidlandHR was much more sophisticated than just achieving cost savings. It was also about improving and standardising processes, and ensuring a consistent service is delivered to all Council staff."
"Local councils are under ever increasing pressure to reduce costs and improve performance wherever possible. Investing in modern HRO Services, with access to a strong technology platform is a great approach for achieving this," said Matthew Jenkins, Managing Director at MidlandHR. "We've worked with Brentwood Borough Council extensively over the last six months to ensure the project is delivered on time, budget and according to the council's requirements. This is a partnership we're truly proud of and we will continue to work closely with the Council throughout the partnership to ensure that we support its HR strategy going forward."
MidlandHR has extensive experience in working with local authorities including the London Boroughs of Croydon, Ealing, Greenwich, Newham, Redbridge, Sutton, Wandsworth, Windsor and Maidenhead and Corporation of London.