India Infoline use the mobile version of Adrenalin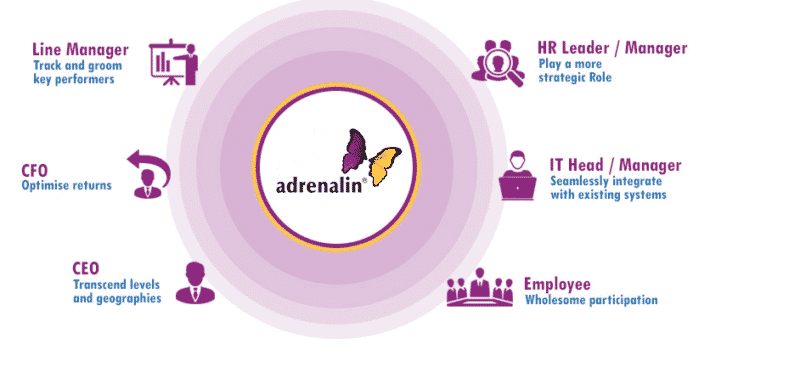 India Infoline use the mobile version of Adrenalin : Adrenalin eSystems Limited (AeSys), a global product and software solutions company in the field of HR automation announced that 14,000 employees of India Infoline Ltd(IFFL) will now use the mobile version of Adrenalin.IIFL a leading financial services company in India, having a diversified business model that includes credit and finance, wealth management, financial product distribution, asset management, capital market advisory and investment banking has gone live on Adrenalin's comprehensive HRMS suite. IIFL deals with multiple portfolios in the financial domain. Their business is driven on market conditions, the dynamic nature of the work requires greater involvement of HR to augment the resources that will arise from time to time. HR needs to understand the available skills sets of the workforce, assign employees to the changing needs of the businesses. Adrenalin HCM system enables HR to take action immediately by providing single source of truth of all employees.
Speaking on this, Mr. Balaji Ganesh, CEO & MD, Adrenalin eSystems Limited, said, "This was a challenging implementation. The key was to match Adrenalin's solution to IIFL's business dynamics. Adrenalin system has now given the flexibility to IIFL to make movement of employees from one set to another in a very short time, thus enabling IIFL to meet market demands."
Additionally, Adrenalin's 'Mobility' module will allow IIFL's 14,000 employees access to all their HR requirements on the move, from anywhere. Since IIFL's majority of the workforce is in the field and it requires them to sign in irrespective of the place they are in , IIFL employees will now be able to sign in using the Adrenalin mobile applications thus making it easier to sign-in from anywhere without being in front of the desktop and perform their self-services using Adrenalin's mobile application. The mobile module has been optimized to take advantage of everything mobile has to offer and it leverages natural human gestures - swipe, touch & type - making it is simple to use.
Adrenalin