Top 13 Call Center Automation Software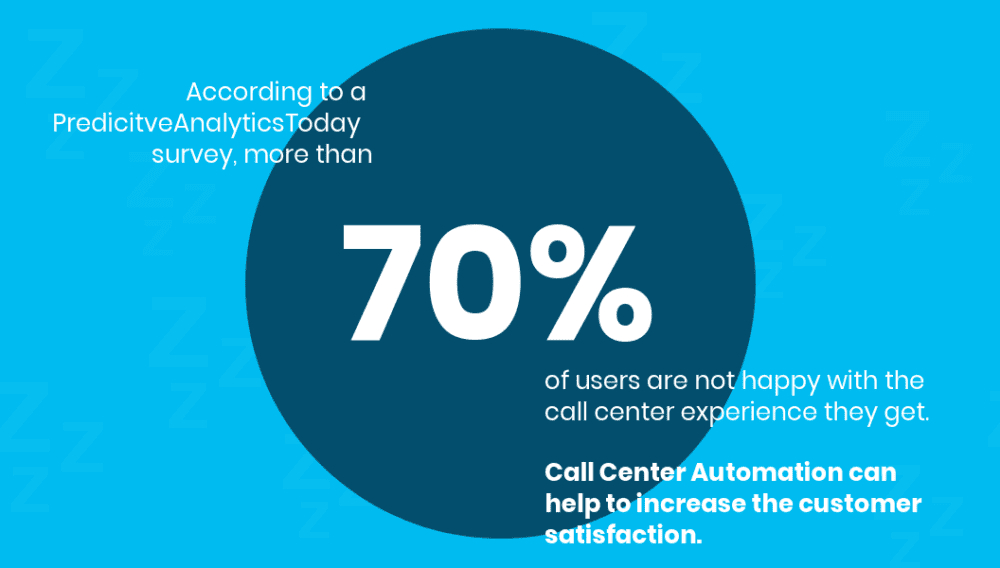 With integrated Web services, customers and potential customers browsing a Website can click a button, be connected to the call center, and receive immediate live assistance. Call center planning and management has also changed, in ways that are related to the new environment and the new technologies. Planning and managing in this environment is complex and would need automation software to streamline the process. Call centers need to tread the thin line between improving service, sales, and revenue on the one hand and controlling costs on the other. When the proper balance is struck by effective management of the call center, the result will be a company that is more efficient and more productive on all levels. Customer service representative utilizes a wide variety of tools to serve the customer such as CRM systems, CTI screen pops, call scripts, navigational tools, email, chat, and a growing number of business applications required to retrieve and input customer data.
Top Call Center Automation Software: Zoho Desk, Sugar CRM, Five9, Ameyo, NICE inContact, Aspect Call Center, Dixa, Vocalcom, Talkdesk, Jacada, PureCloud, Chasedata, RingCentral Contact Center are some of the Top Call Center Automation Software.
What are Call Center Automation Software
Call Center Automation Software is a call center technology that automates elements of what the call center agent does with the desktop tools and says to customers during the call using pre-recorded audio. Call Center Automation Software helps in improving call center productivity and compliance. The Interactive Voice Response (IVR) module allows handling of large call volumes, as well as creation of complex call flows and provides Text-to-Speech (TTS) integration, Automatic Speech Recognition (ASR) integration, database integration, scripting capabilities, The software also validate callers, to make outgoing responses or calls, forward calls to the right party or allows the system to record messages. It can gather usage statistics, balance the use of phone lines, and provide reporting and analytics capabilities. Call Center Automation Software delivers real time monitoring and historical reporting  with omnichannel information, custom reporting, task scheduling, exception notification, and threshold warning.
What are Call Center Automation Software Examples
Contact centres are the central point from which all customer contacts are managed. Contact centers, uses Call Center Automation Software to route calls to appropriate people, so that contacts to be tracked and appropriate services can be provided.
Radio Systems Corporation deployed Aspect's full-featured contact center solution with an integrated suite of workforce optimization technology and experienced service level increases, reduction in abandon rate and increased average speed of answer.
Jacada Agent Scripting enabled the tight and non-intrusive integration of call scripts into Priceline.com's customer service case management system.
Westpac designed and implemented a speech-based call classification system and selected the Cyara Platform for testing. They used Cyara to monitor and assess through the testing phase of the project to gain a strong understanding of the customer experience in terms of voice quality, functionally testing the system in part by emulating live calls without requiring or impeding live customers or agents.
How to Select a Call Center Automation Software

The objective of Call Center Automation Software is to properly manage the customer interactions there by increasing the customer satisfaction. The selection of Call Center Automation Software depends on understanding, assessing and prioritizing your requirements, shortlisting the vendors based on your requirements, products features and functionality, industry experience and prior implementation experience. You will have to closely assess the products capabilities of shortlisted vendors with your user cases with demos, which finally leads to selection of an effective, ideal Call Center Automation Software which suits to your business requirements.
Here are some tips for Selecting an effective Call Center Automation Software.
Top Call Center Automation Software
Zoho Desk, Sugar CRM, Five9, Ameyo, NICE inContact, Aspect Call Center, Dixa, Vocalcom, Talkdesk, Jacada, PureCloud, Chasedata, RingCentral Contact Center are some of the Top Call Center Automation Software
Top Call Center Automation Software
PAT Index™
1
Zoho Desk
Zoho desk is a help desk software that allows companies to focus on their customers and have the support team and customers connected and interacting at all times. Support agents are allowed to organize their work based on tickets that need more attention, but also to contextualize the history of the customers and previous interactions, to create responses attaching relevant documentation, to ask for approval and to collaborate on tickets with others, all from the same single point of entry. Managers of support teams will be able to view all information relevant to the decision making process, to monitor information…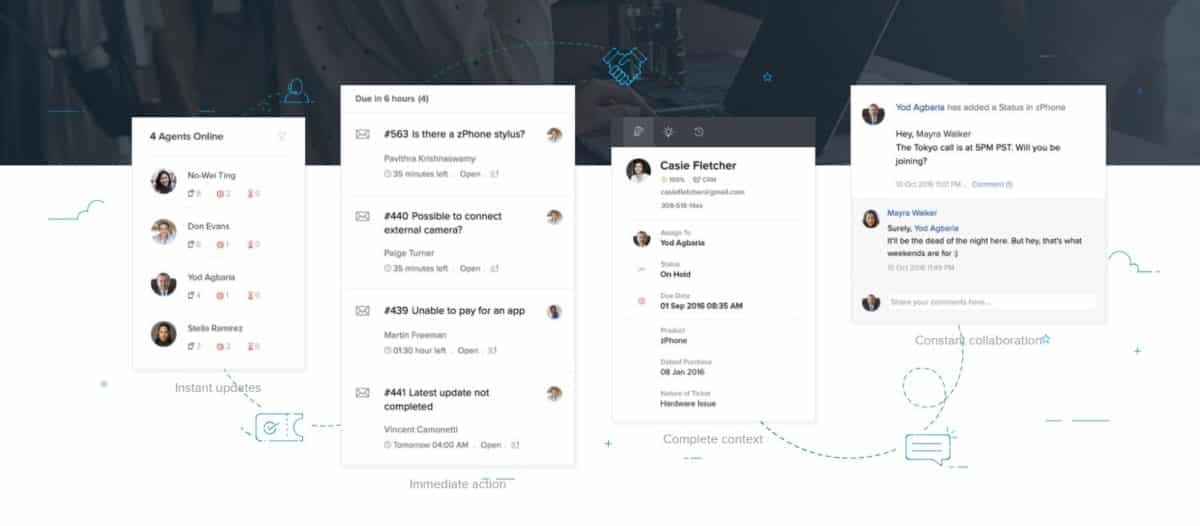 2
Sugar CRM
Sugar CRM helps in improving customer relationships. It is a Saas(software as a service) product. Sugar provides both mobile and social crm to its consumers. Sugar provides crm software in four editions: Sugar Enterprise, Sugar Professional, Sugar Ultimate and Sugar Corporate. Each of these services is provided by the same code tree. The products run on LAMP stacks and on PHP-capable platforms like windows or solaris. Sugar is used to automate and customize customer service and marketing processes. Sugar has revolutionized the typical CRM solutions, which users find too bothersome, by making the user interface more friendly and personalized to…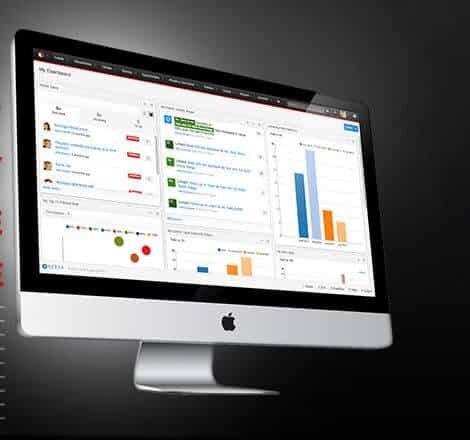 3
Five9
Five9 is a leading provider of cloud contact center software, bringing the power of the cloud to thousands of customers worldwide and facilitating more than three billion customer interactions annually. Five9 helps organizations of every size transition from premise-based software to the cloud. Five9 helps businesses take advantage of secure, reliable, scalable cloud contact center software to create exceptional customer experiences, increase agent productivity and deliver tangible business results.Five9 features inbound, outbound, and blended and omnichannel call centers. The inbound call center features an Exceed Customer Expectations specification that distinguishes a brand in the crowded marketplace. It is involved in…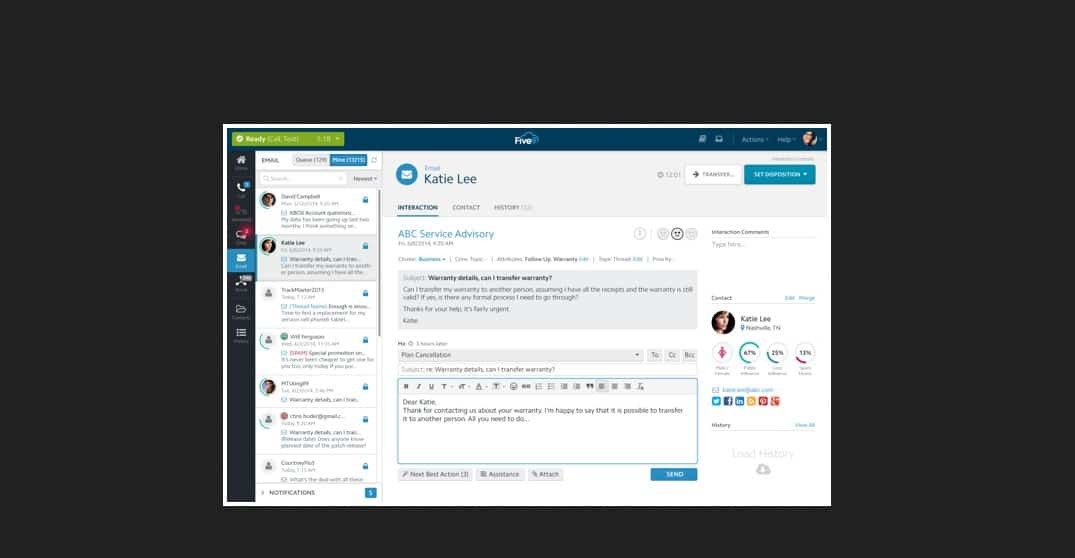 4
Ameyo
Ameyo is call center management software that transforms customer experience by integrating front office communication with back office processes to eventually deliver exceptional service and impress the customers. Ameyo provides enterprises with an excellent platform for analyzing and improving customer journey. By being an intelligent contact center, Ameyo continuously facilitates enhancing of customer experience across all channels. Ameyo provides an excellent platform for managing omnichannel interactions, empowering workforce with simple and intuitive integrations, and enabling your customers to self-service. Ameyo enables enterprise manage omnichannel interactions with ease by providing an excellent platform for routing all customer interactions across several channels…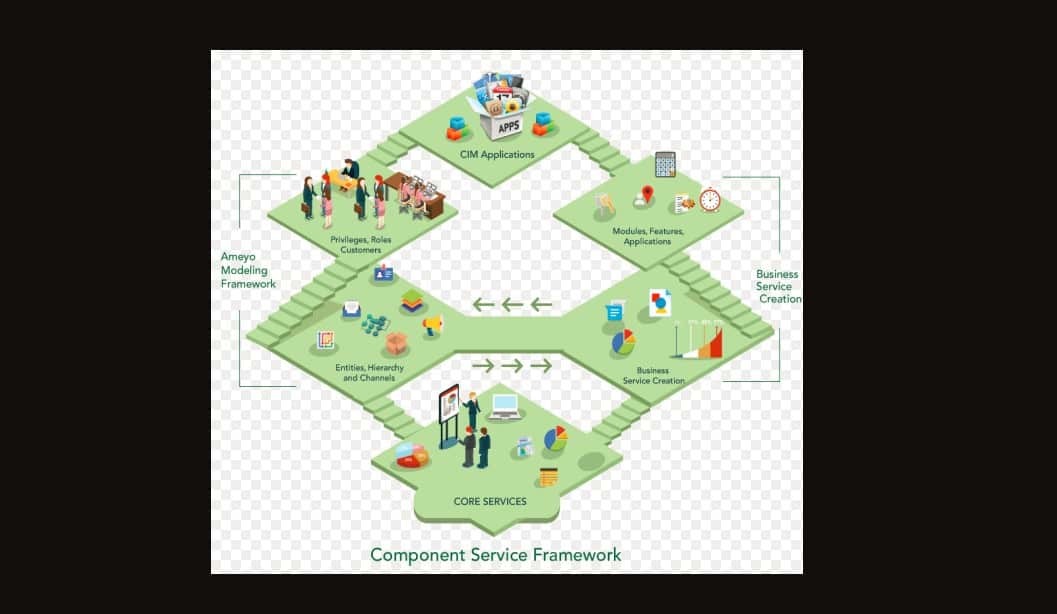 5
NICE inContact
Nice inContact is a cloud contact center software that transforms customers' one on one experiences. Nice inContact uses workforce optimization and a unified omnichannel routing with the agility of the cloud to provide excellent cloud contact center software. Nice inContact enables you to achieve your customer experience goals by providing you with cost-effective scalability and reliable solutions. Nice inContact provides an advanced complete suite customer interaction solution that provides an excellent platform for turning customer experience into a competitive advantage. The features offered by Nice inContact include; proactive outbound, omnichannel analytics, interactive voice response, interaction channels, management of quality, and…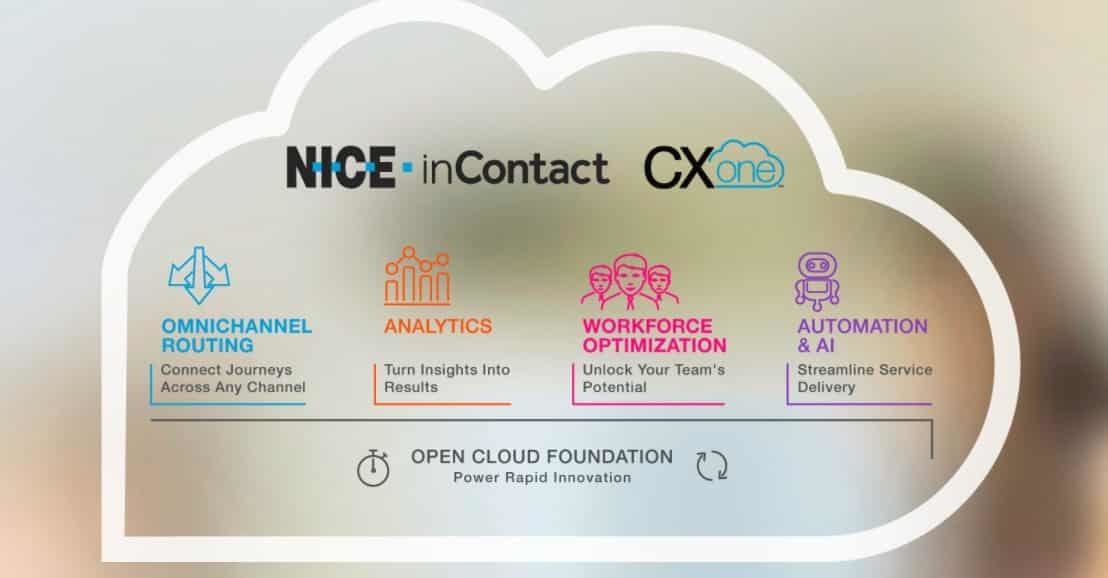 6
Aspect Call Center
Aspect Call Center is a cloud contact center and workforce optimization solution provider for enterprises. Aspect Call Center provides an excellent platform for enterprises to create better experiences for their employees and customers. Aspect Call Center provides a customer engagement platform that is affordable and powerful as well as quick to implement. Aspect Call Center is designed to reduce effort, increase usability, and connect disjointed processes and customer interactions. Aspect Call Center is accessible to customers of all sizes in the cloud. The main features offered by Aspect Call Center include; a customer engagement platform, a call center, self-service, workforce…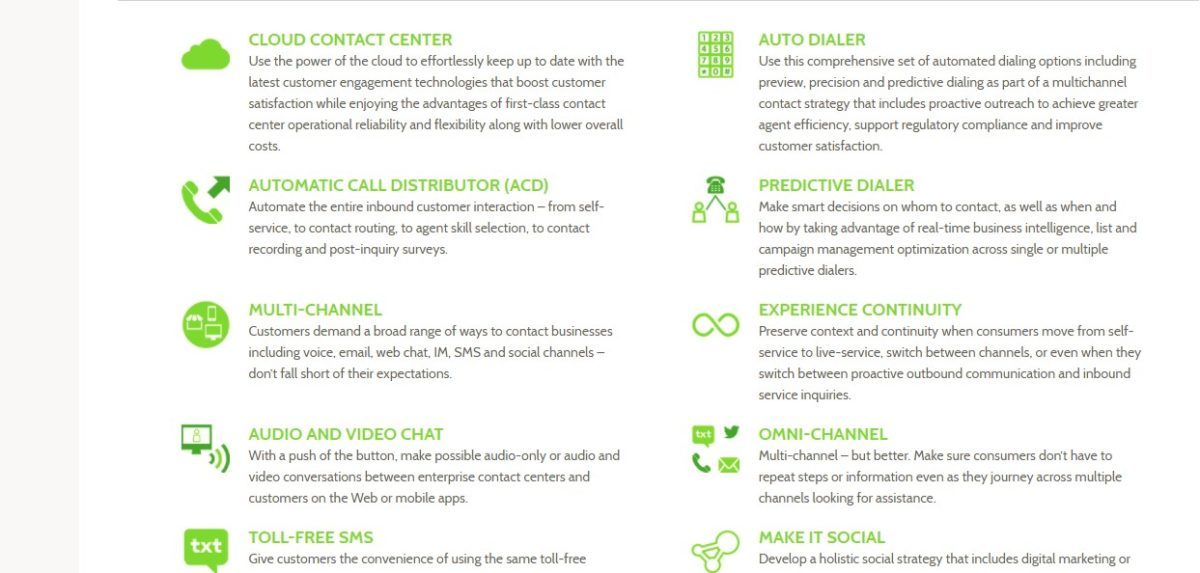 7
Dixa
Dixa is a customer service software for customer facing teams which delivers personal service in real-time across voice, email & chat in one simple interface and which also enables personal and insightful conversations to take place, promoting mutual respect and appreciation between customers and agents. Dixa offers features such as First five agents are free ($5 per additional), Unlimited chats, Contact forms, URL triggers, Unlimited emails, Email queues, Transfer emails, Quality VoIP, Internal & external calls, Unlimited queues, Call distribution, Transfer calls, Receive calls on mobile, performance stats, conversation history and contact recognition across all channels. Dixa runs in the…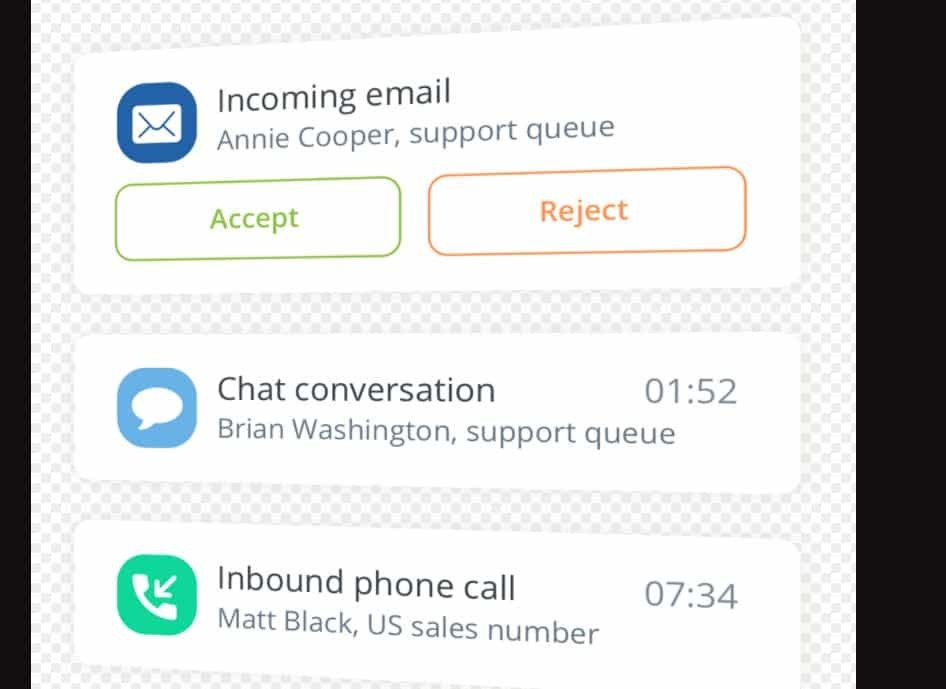 8
Vocalcom
Vocalcom is a cloud contact center platform that has the ability of working with existing systems and supports all channels. Vocalcom provides companies with an excellent platform for weaving all their clients' interactions across all their channels into continuous threads. The continuous threads enable reducing of customer effort and providing the best customer experiences. Vocalcom provides an excellent platform for companies to improve first interaction resolution, therefore increasing their revenue per customer and NPS. Vocalcom provides a platform that facilitates continuous flow of conversation that enables companies have everything they require to deliver personalized, consistent, and effortless customer experiences across…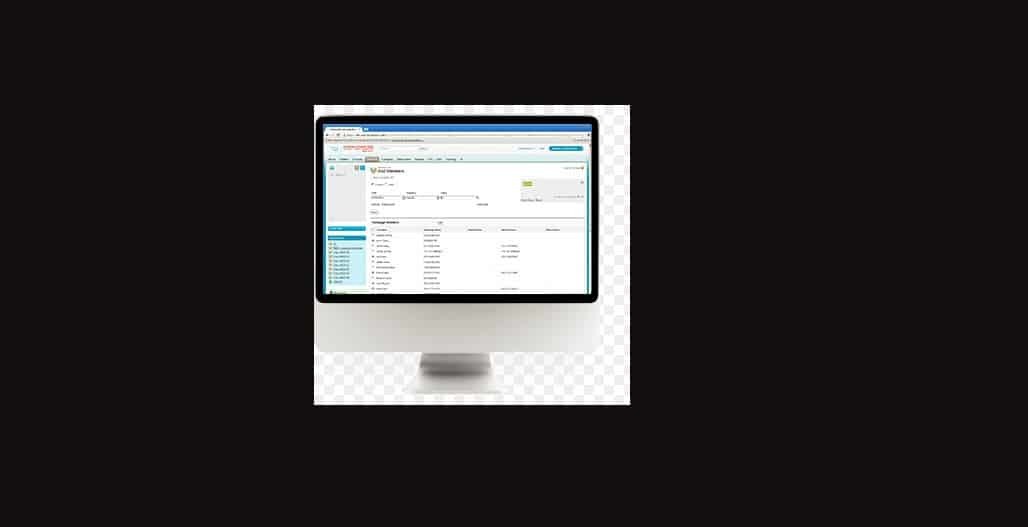 9
Talkdesk
Talkdesk is a Cloud-Based Contact Center Software which provides an intuitive user experience, enables the user to design the best contact center for the user's needs and helps the user make the most of the user's customer interactions. Talkdesk offers features such as Guaranteed MOS Call Quality, Advanced Voice Capabilities, Intelligent Routing, Power Dialer, Unlimited Call Recording, SMS CSAT Surveys, Self-Administration, CRM/Helpdesk Integrations, Access to One-Click Apps, Advanced Reporting & Analytics, 24x7 Support, Workforce Management, Workforce Optimization, Quality Assurance, Voice Analytics, Context Mobile, Digital Channels, Knowledge Management, Agent Productivity Tools, Access to APIs & SDKs and Dedicated Account Manager. The…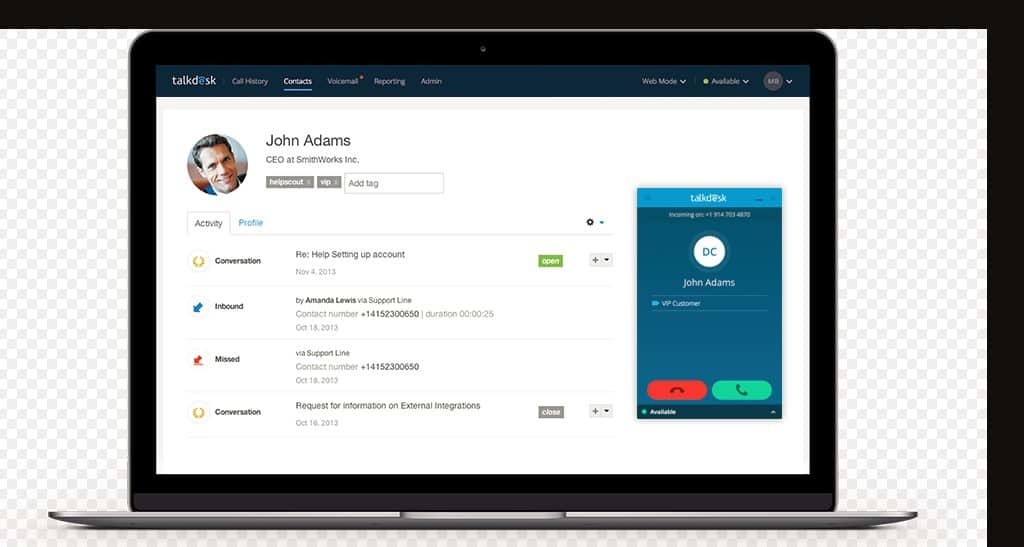 10
Jacada
The Agent Desktop is a purpose built agent desktop solution that is designed to provide an improved customer service experience by streamlining the agents interactions with a large number of systems. The Agent Desktop offers features such as Streamlined Customer View, Dynamic Views, Automated Agent Dispositions, Multi-Channel Support, Unified Knowledge Management, Telephony Integration, Automated Logon and Password Manager, Unified Application Management, Scripting, Agent Chat, Agent Task Management, Billing History, Cross Sell / Up Sell, Customer Interaction Timeline, Smart Customer Search, Agent Messaging, Roles and Privileges and Easy Audits and Process Analysis. The Agent Desktop allows the user to model processes…

11
PureCloud
PureCloud is a contact center software which is powerfully simple, fast and intuitive and which is designed to simplify the way the users manage customer relationships, connect with customers, manage tasks and see the road ahead in one easy platform. PureCloud offers features such as ACD, Speech-enabled IVR, Outbound dialing, Outbound campaigns, Graphical scripting, Workforce management, Recordings, Quality evaluations, Speech analytics, Supervisory actions, Reporting and analytics, Data integrations, PureCloud for Salesforce client integration, PureCloud for Zendesk client integration, PureCloud for Chrome client integration, User profile integrations, Skype for Business integration, Security and compliance, Collaboration and communication. PureCloud provides an intuitive…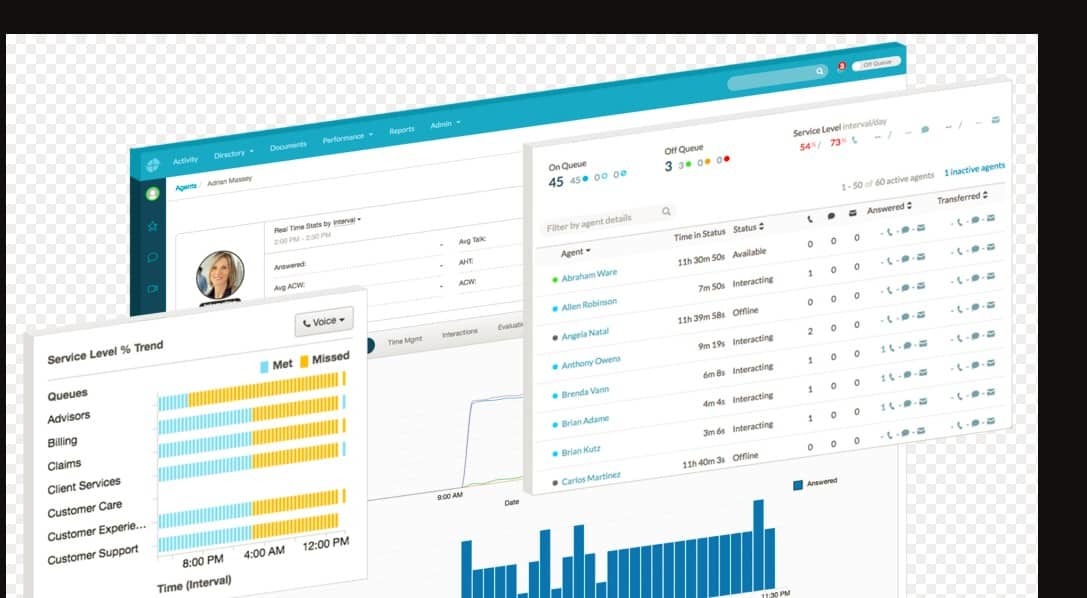 12
Chasedata
ChaseData is a predictive dialer software which offers customizable and scalable solutions for the users' business' and industry's unique requirements and which also gives the users all the tools that the users need, and an economical solution for modernizing the users' call center. ChaseData offers features such as Voice Channels per Agent, Call Conference, Hold, Transfer, Monitoring, Digital Call Recording and Playback, List Management, Live Dashboard, Skill Set Assignment, Preview dialing, Progressive dialing, Predictive dialing, Agentless dialing, Inbound Capability, Auto Attendant & IVR, Automatic Call Distribution, Skill based Routing, Music On Hold, Local, Nationwide and Toll Free Numbers Availability, Remote…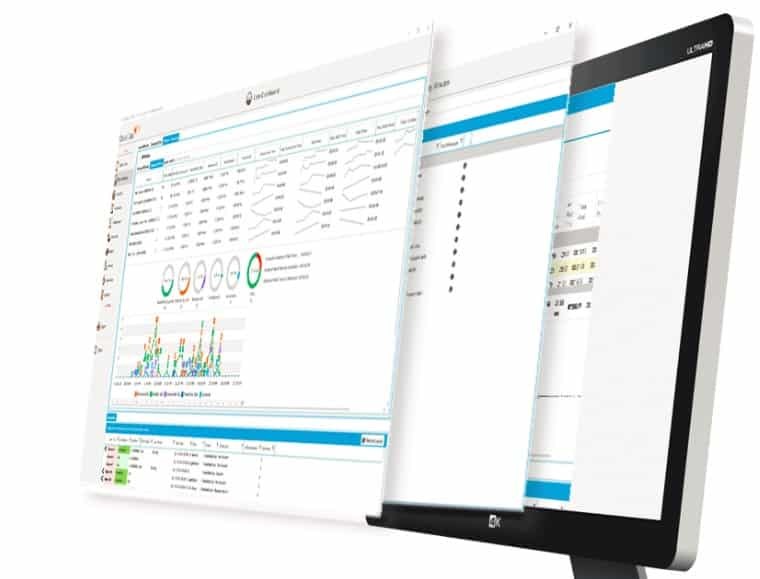 13
RingCentral Contact Center
RingCentral Contact Center is an omnichannel solution that lets customers choose their preferred method of communicating with the user's company, including voice, chat, social media, SMS and email; plus, an intelligent IVR and self-service options which is tightly integrated with smart routing functionality to help customers connect more quickly to the agent who can best handle their needs. RingCentral Contact Center offers features such as Advanced IVR, Toll-free, local, and vanity numbers, Automatic call distribution, Skills-based routing, SMS routing, Email routing, Social media, Web chat routing, Outbound campaign management, Predictive and progressive dialer, Data directed routing, Advanced agent management, Real-time…