Socialbakers Unified Social Analytics Suite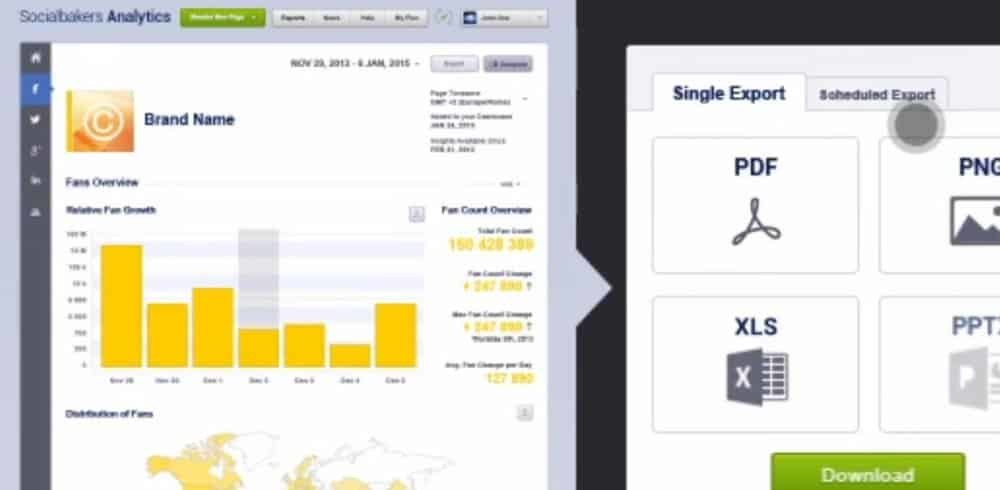 Socialbakers Unified Social Analytics Suite : Socialbakers tracks, analyzes and benchmarks over 8 million social profiles across all the major social platforms. Socialbakers Analytics V3.0 feature a new, enhanced competitive analytics capability that will allow social marketers the unprecedented ability to compare unlimited amounts of social profiles, benchmarks, or custom groupings against our full set of advanced metrics. Socialbakers Analytics is competitive social media analytics made easy, industry's largest and most comprehensive social media dataset to work for you with custom benchmarking, competitive social analytics, unique KPIs, and one-click reporting - across all the major social platforms.
"Today, there are more platforms to post to, more communities to manage, more campaigns to optimize, and more data sets to analyze than ever before. commented Jiri Voves, Head of Products. To make things easier, Socialbakers Analytics V3.0 will feature a new customizable, multi-platform dashboard that will offer a unified overview of all platforms - Facebook, Twitter, Youtube, VK, and later, LinkedIn, Instagram, and Google+ - in one view."
With Socialbakers Analytics V3.0, reporting will be easier, more intuitive, and more comprehensive. Marketers can create custom reports based on head-to-head performance across all pages across all platforms across all KPI's, and have it all sent automatically to team members as often as desired. Socialbakers also acquired social listening provider Social Insider. Social Insider brings exciting new capabilities including in-depth multi platform listening, trend analysis and data visualisation.
"Social is constantly changing with new platforms launching all the time, it's vital marketers have the insights across these platforms to make smarter marketing decisions commented Jiri Voves Head of Product by improving Socialbakers analytics and combining it with deeper listening capabilities we are bringing truly unified, multi platform tools to a new breed of social marketers and giving them the tools to create engaging and effective brand campaigns"