Impact to measure social ROI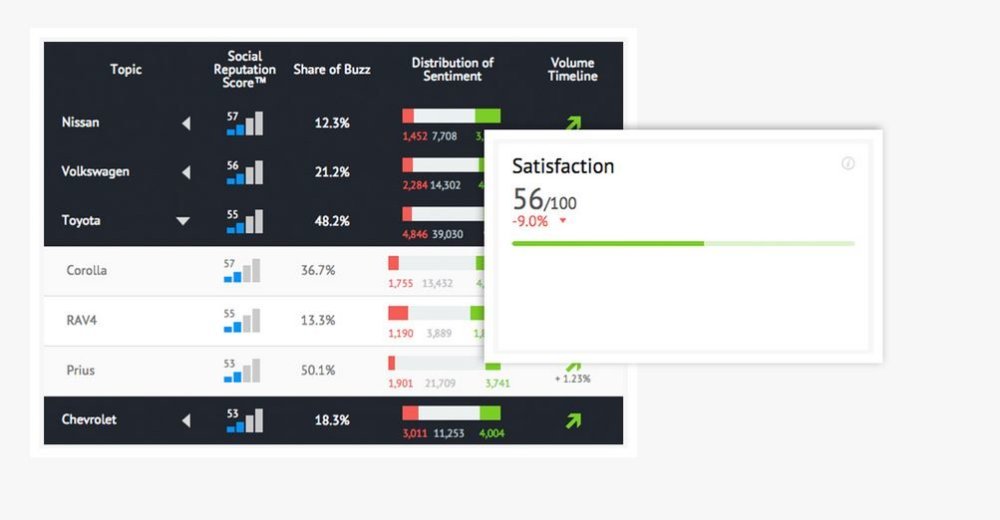 Impact to measure social ROI : Synthesio, is a leading global Social Intelligence and social media listening tool Impact from Synthesio, new update will help explain the Return on Investment (ROI) of social media and will help marketers understand how to tie social data and performance, including the work being done and money being spent, back to business analytics. "The number one question that C-suite level executives ask their social media and marketing people is 'what ROI can we see from all the social media work you say is so important for us,'" explained Synthesio's CEO Loic Moisand. "We know that it is important to make sure that everyone understands the value of social media, and that is a key part of why we started Synthesio in the first place. Impact is the next step forward in our industry, and allows us to provide the best results, information and data to our customers." Synthesio is the framework for building social intelligence that provides real business results. Whether an organization's social team is built within Marketing or crosses multiple departments, business units or geographies, Synthesio helps teams listen, analyze, and engage with consumer conversations across social and mainstream media within one platform.
Impact allows customers to manage and optimize their brand's social activities by tracking the awareness, acquisition, activation and satisfaction of their audience over a desired time frame, and as conversations are happening. The update is aimed at creating an understanding of what is driving growth in online buzz for brands, which channels garner that buzz and how the audience is converting into engaged users and advocates.
"As someone who quite often has to explain to the C suite what the value is of social media and online conversations, this direction is exactly what I am looking to get out of an Online Intelligence platform," said David Parkinson, Head of Digital for Africa, Middle East and India at Nissan Motor Corporation, and an early Synthesio client. "Synthesio is showing that they understand what their customers need and that is why I appreciate the vision that they have, to move in the right direction by starting to focus on ROI, and moving to understand how to connect the online conversations to a meaningful return metric, whether its financial or reputational. All CMOs are ultimately looking for an answer to the 'so what' question, Impact is a huge step towards helping companies start to answer that."
"Mentions and mention volumes only tell brands and businesses half the story about their social presence, something that everyone is familiar with since we constantly hear the ROI question about social media," said Matthew Zito, VP of Product. "How far are marketing campaigns spreading across the social web? Which owned Facebook pages and Twitter accounts are growing the fastest? How many new engaged users and advocates does the brand have this week? How do users feel about the brand? How can we prove that the work we're doing on social media is actually having an effect on our business? These are all questions marketers and analysts are constantly asked. Now, with Impact, they can answer in real time with quantitative data, making it easier than ever for brands to track the impact of their social investments and identify business opportunities."
Impact allows marketers to Segment their audience & target communication by buying stage and engagement level, Differentiate leads across the customer buying cycle, Measure conversions through the buying stages, Identify relevant sales prospects for social lead generation, Identify and build influencer lists with integrated user profiles from different social sources and Analyze user acquisition and retention across owned channels and sub-channels.