SDL Social Intelligence solutions to improve customers experiences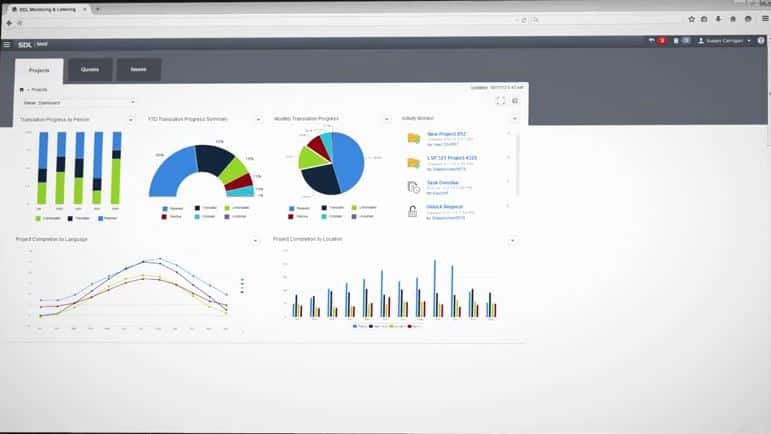 SDL Social Intelligence solutions to improve customers experiences : Customer Journey Analytics and Social Media Monitoring, are integral components of the SDL Customer Experience Cloud. The Customer Journey Analytics applications are built on the enhanced Social Media Monitoring platform. The first set of analytic applications include Brand Health Tracking, Campaign Evaluation, Product Launch and Market Entry enabling brands to map customer journeys across 23 languages in real-time, improving customer experience and ultimately increasing revenue. With SDL Customer Journey Analytics applications, traditional market research is forever changed as brands can measure and enhance customer experiences across all markets by analyzing online multilingual conversations and converting social data into actionable insight in real-time instead of months. The ability to cultivate a thriving brand is delivered by understanding what drives consumer behavior, converting prospects into customers and customers into passionate advocates and evangelists that amplify marketing efforts.
Marketers can optimize campaign effectiveness by understanding which messages resonate with customers, what part of the customer journey may need attention and the unique nuances between markets around the world. The ability to identify best and worst practices for effective product launches by analyzing what factors have driven success or failure for competitors, both domestically and internationally, gives brands a leg up on the competition. By identifying which markets have the highest purchase intent for a product category, brands can uncover market expansion opportunities and set appropriate strategies to capitalize on the potential ahead of their competition. With these applications, brands can now measure key performance indicators that align with desired business outcomes: improved customer experiences, higher revenue and brand advocacy.
These new analytic applications are built on top of SDL's Social Media Monitoring platform, a leading solution in the industry dating back to 2007, which has now been fully refreshed with the latest big data technologies to support advanced analytics and machine learning capabilities designed to analyze social media conversations and accelerate the speed to insight for brands.
With SDL Social Media Monitoring, organizations have access to billions of historical conversations, with millions added every day from hundreds of thousands of social media sites around the globe. Customer Journey Analytics leverages the scale and immediacy of social data to measure purchase intent and brand advocacy globally with the ability to drill down into the buying and advocacy journeys to identify barriers and enablers and act on those insights to maximize the customer experience and business outcomes.
"SDL's Social Intelligence solutions are transforming the customer experience for brands," said Mark Lancaster, CEO and Founder of SDL. "Engaging customers in the moment is critical and enabling marketers to have a clear understanding of where to invest resources and tweak messaging based on cultural nuances or regional language preferences allows brands to maximize the impact of their efforts. By understanding what encourages consumers to listen, buy and advocate, organizations can truly optimize and accelerate the customer journey."
With turn-key applications delivering instant insights to customers, powered by an intelligent platform for analyzing social media conversations and replacing traditional market research, SDL's Social Intelligence solutions provide:
Data is indexed from hundreds of thousands of social media sites and can be queried in real-time. Data can be analyzed across 23 languages with SDL's natural language processing, machine learning and proprietary machine translation capabilities. Built on industry-leading big data technologies to scale to hundreds of petabytes of information and millions of concurrent users. Analytic applications measure key performance indicators that map to business objectives including purchase intent and brand advocacy.