Webtrends Infinity Uses Big Data Technology to Solve Data Challenges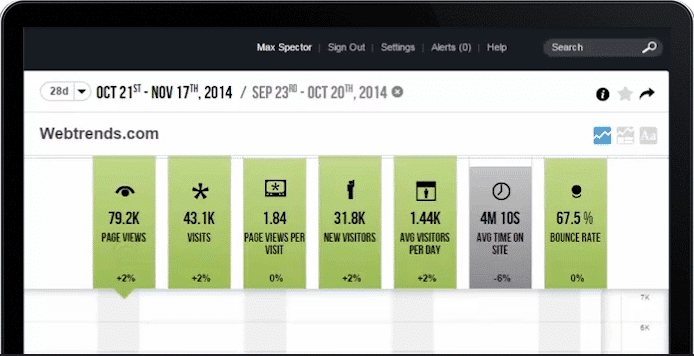 Webtrends Infinity is a new big data platform for capturing, processing, storing and interrogating unlimited datasets for companies that want actionable customer intelligence to fuel their marketing programs. It's a new approach that takes the promise of big data and transforms it into a tangible, meaningful and practical solution for the endless seas of digital information that companies have struggled to take full advantage of.
"Big data has matured rapidly in the last 10 years," said Steve Earl, senior director of product marketing for Webtrends. "The big data ecosystem provides a set of open source technologies that enable us to take advantage of massively parallel processing at a reasonable cost. Now, we're able to use it to solve real problems for the broader market. Webtrends Infinity leverages big data technologies to uncover actionable customer intelligence needed to deliver truly personalized experiences."
According to Earl, the new platform addresses a number of market demands, including:
Supporting the massive scale and flexibility needed to collect behaviors across the Internet of Things into a big data platform. Providing fast access, making all data and intelligence available in real time for immediate decision making. Unifying analytics by bringing together aggregate and visitor-level data in a single easy-to-use experience for both analysts and marketers. Enabling end-to-end data privacy and security via encryption of individual data in transit and at rest. Leveraging the latest algorithms to deliver data accuracy at scale, i.e. accurate, reliable visitor data and analysis with absolutely no sampling. Making all the data exportable to the broader marketing ecosystem for personalization and deeper analysis.