SAP SuccessFactors Performance & Goals Continuous Performance Management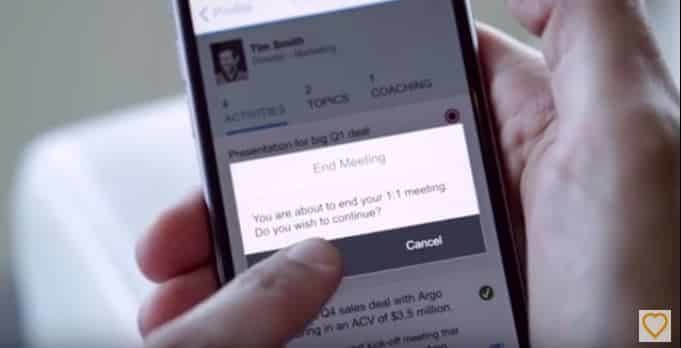 SAP extended the capabilities of one of its most popular talent management solutions, SAP SuccessFactors Performance & Goals, with the introduction of continuous performance management.Designed to solve some of the frequently cited issues of performance management programs, the new capabilities facilitate ongoing one-on-one check-ins between employees and managers to help ensure activities, accomplishments and goals stay on track throughout the year.
"Companies are reinventing their performance management processes at a feverish pace, forcing HR technology providers to adapt," said Josh Bersin, principal of Bersin by Deloitte, Deloitte Consulting LLP. "The addition of offerings like SAP SuccessFactors continuous performance management capabilities represents one of a new breed of tools which can help companies improve agility, alignment and employee engagement in today's new world of work."
"Like a number of HR functions, performance management has over time become cumbersome and overly complex — a dreaded annual event for many," said Mike Ettling, president of SuccessFactors. "Technology today allows us to completely change this experience and more closely match the expectations and wants of most people in your business for more regular, meaningful conversations about performance. We're used to sharing opinions and ideas across our personal networks; why shouldn't we be able to engage more effectively within the workplace? I believe that when we focus on people, and support them in being successful — aided by today's technology — ultimately the business is more successful."
By using continuous performance management within SAP SuccessFactors Performance & Goals:
• Employees can take more ownership for their performance — document progress, capture achievements and stay aligned to business goals — to get the feedback and coaching required to perform and improve.
• Managers can get a complete view into what their teams are working on and provide regular and effective guidance to employees.
• HR can track the frequency of one-on-one conversations taking place within an organization, remind employees and managers to have performance conversations, and provide guidance on effective coaching.
"All generations in the workforce — not just millennials — request, and respond positively to, regular feedback that both recognizes outstanding performance and identifies areas of improvement," said Megan Masoner Detz, senior vice president of Human Capital at NTT DATA Inc. "With continuous performance management, we now have the technology to facilitate these interactions. SAP SuccessFactors solutions continue to innovate with the ever-changing workforce. We see great potential in this tool to help drive talent development and business execution."
"We are committed to improving patient lives through medical innovation, which requires an engaged and motivated workforce," said David Chin, CHRO at Biosensors International Group. "With the implementation of SAP SuccessFactors Performance & Goals, we are already seeing higher employee performance and greater levels of employee satisfaction. Our employees want ongoing feedback on performance, and our managers want more tools to help them guide employee development. We anticipate these new continuous performance management capabilities will help align individual objectives with corporate priorities, and really help drive business growth."