Ready to deploy and fully configured Cogito API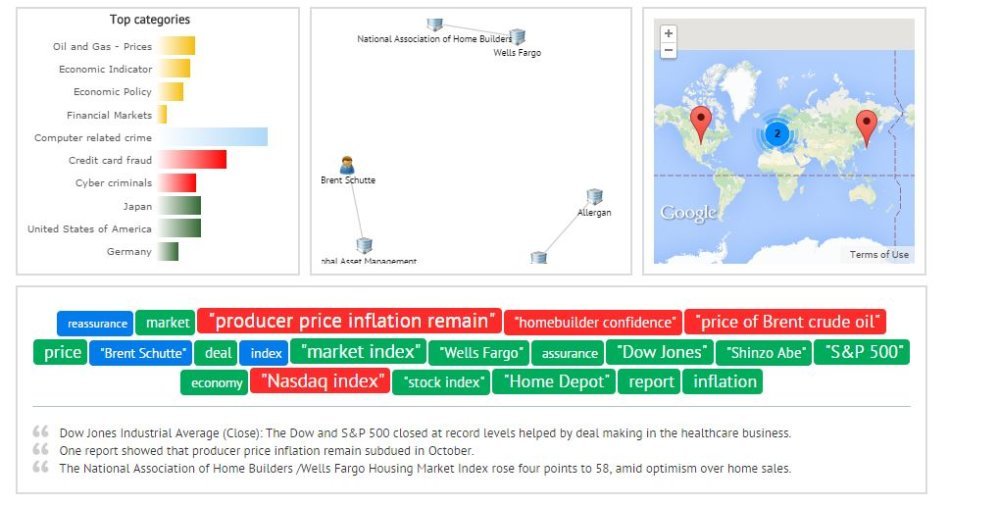 Ready to deploy and fully configured Cogito API : Cogito API is a fully configured API from Expert System. Cogito API transforms a business ability to organize, link, find and understand unstructured information within corporate intelligence, CRM, human resources, data management, knowledge management and social media monitoring applications. Using Cogito API, the topics, concepts , entities, relationships and sentiment expressed in any massive collection of text can be analyzed and understood; the output is exported as XML, RDF or another format and made instantly ready to use in enterprise solutions ranging from customer care, sentiment analysis and advanced business intelligence. Expert System is a leader in semantics and the creator of Cogito, that combines the power of language and technology to transform your ability to use unstructured content. The products and solutions based on Cogito advanced analysis engine and complete semantic network exceed the limits of conventional keywords, and offer a complete set of features including, semantic search and natural language search, text analytics, development and management of taxonomies and ontologies, automatic categorization, extraction of data and metadata, and natural language processing.
"Companies want to better exploit the ever growing amounts of internal and external information," said Marco Varone, President and CTO, Expert System. "Cogito API is the perfect match for these needs and we're thrilled that the community of developers and all the organizations can leverage our semantic technology to increase in a significant way the value of their information across any sector, whether that is entering new markets, extending their customer reach, creating innovative products and services for market intelligence, or decision making and strategic planning."
Cogito API is available in CORE, the best option for a specific or limited activity, or in PACK allowing with just one call the capability to integrate CORE APIs for different industry taxonomies and sectors such as fashion, advertising, defense/intelligence and media/publishing. Developers, start-ups, solution providers and system integrators can choose the solution that best suits their needs or combine different solutions to bring the power of semantic technology to their applications, including mobile.
You may also like to review the Top Qualitative Data Analysis Software proprietary software list:
Top Qualitative Data Analysis Software
You may also like to review the Top Free Qualitative Data Analysis Software software list:
Top Free Qualitative Data Analysis Software
You may also like to review the top text analytics freeware software solutions:
Top Free Software for Text Analysis, Text Mining, Text Analytics
You may also like to review the top software for Text Analysis, Text Mining, Text Analytics proprietary software solutions.
Top software for Text Analysis, Text Mining, Text Analytics