MeaningCloud Sentiment Analysis Powers SocialBro's Twitter Marketing Platform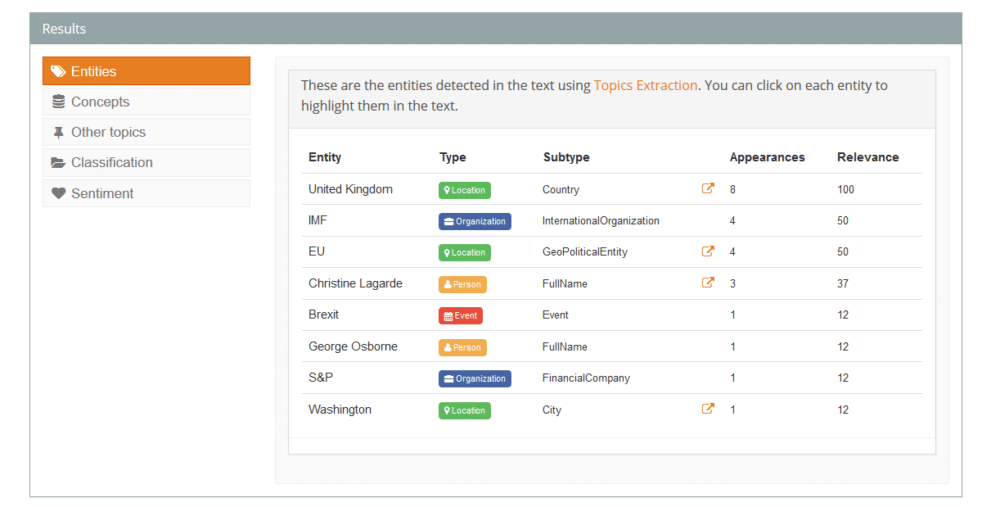 MeaningCloud Sentiment Analysis APIs are powering SocialBro's Twitter marketing application. SocialBro analyzes over 15 million tweets per month to extract insights that are essential for its clients' marketing activities and campaigns. And a key ingredient of these insights is the analysis of Twitter users' sentiment. Knowing the positive, negative, or neutral opinion about different brands and their attributes enables SocialBro to provide its customers with crucial and actionable information to create campaigns or define new products.
Due to the characteristics of its business, SocialBro had some very demanding requirements in the field of sentiment analysis: a high throughput, great accuracy and the possibility of carrying out aspect-based analyses. Instead of developing its own sentiment analysis technology, SocialBro decided to turn to a specialized supplier to avoid undertaking developments outside its core business. With this aim, they chose MeaningCloud.
MeaningCloud provides a suite of advanced text analytics services (sentiment analysis, classification, topics extraction) that allow to efficiently exploit all types of unstructured content. MeaningCloud's Sentiment Analysis API service stands out for its semantic approaches based on advanced natural language processing. It internally employs a syntactic-semantic tree representation of the text on which it deploys the polarity of the different terms. Then, it combines and spreads these polarities according to the morphological category of each term and the syntactic relations among them.
This approach not only permits to include the subtleties of language in the process, but also to carry out aspect-based sentiment analyses (ABSA), whose objective is the extraction and classification of sentiment and opinion on a specific aspect, which can be a particular entity, concept, topic label, or, in general, any analysis dimension of interest. This kind of detailed analysis cannot be successfully addressed by general-purpose machine learning-based systems.
In addition, the API is totally customizable since it allows to use custom dictionaries in the sentiment analysis to adapt its operation to each customer domain and thus get the best coverage and precision.
The benefits for SocialBro are twofold: on the one hand, it enjoys an advanced, multilingual sentiment analysis functionality (customizable and aspect-based) that provides optimal accuracy; on the other hand, it can get it in a scalable and flexible way through an offering in service mode which constitutes an agile, risk-free platform that eases the development of new services.