Yellowfin improvements in Business Workflow, Connectors and Forecasting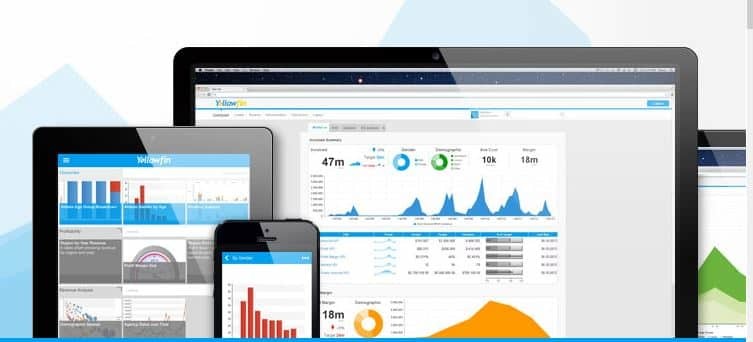 Yellowfin 7.2 is designed to support a range of BI users and use cases, and to instill a culture of data driven decision making throughout your organization. Yellowfin 7.2 contains major additions and improvements, including Business Workflow, Connectors and Forecasting.
Enhanced collaboration to improve task management and analytic workflow in order to connect business users with analysts. The Yellowfin Business Workflow empowers BI consumers by enabling business users to quickly connect with the BI experts in their organization to raise trackable tasks, brainstorm ideas, collaboratively review content and act fast.
API connectors for a range of third-party Web-based applications and data sources, including Salesforce, Google Analytics, Twitter and more. Yellowfin 7.2 ships with an open connector framework, enabling you to connect to any third-party Web application. Create, share and act on analytical insights from your most important applications quickly, easily and broadly.
Improved forecasting and trend analysis. Enhanced forecasting and trending extend the breadth of Yellowfin's analysis capabilities, making it easier for you to conduct better, faster data analysis without the need to perform advanced calculations.
Yellowfin is a global Business Intelligence (BI) and analytics software vendor passionate about making BI easy. Founded in 2003 in response to the complexity and costs associated with implementing and using traditional BI tools, Yellowfin is a highly intuitive 100 percent Web-based reporting and analytics solution. Yellowfin is a leader in mobile, collaborative and embedded BI, as well as Location Intelligence and data visualization.