Patient Care Across NHS England with OpenText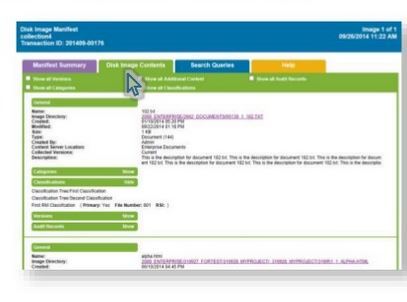 Patient Care Across NHS England with OpenText : NHS England's Health and Justice Department has implemented OpenText Analytics to improve management, procurement and benchmark delivery of healthcare services. NHS England's Health and Justice Department is responsible for commissioning healthcare such as medical services, dental care, mental health service and nursing to patients detained in prisons and other prescribed accommodation across England. By using OpenText Analytics, NHS England is able to collect and analyze data from multiple sources on one platform. Data from individual prisons, including immunizations and vaccinations, substance abuse treatments and waiting times are uploaded on the system, providing NHS England with the necessary information to more effectively commission and monitor services that reflect the needs of patients, and improve reporting of key performance indicators back to the Department of Health
Michael McGonnell, deputy head of commissioning for NHS England in Cumbria & North East said: "The ability to understand data is beneficial to managing health and justice. Prisoner patients tend to have very specific health needs which have to be taken into account when procuring and delivering our services. This solution gives us the ability to turn very complex data into very valuable information, which enables us to significantly improve how we commission our services."
OpenText Analytics allows NHS England staff to easily access information, without the need for specific analytical skills. The secure, hosted, OpenText solution provides key stakeholders, from analysts to commissioning managers, with immediate access to key data insights. Through simple, intuitive dashboards, NHS England's Health and Justice Department can compare data from prisons to benchmark how services are delivered, produce insightful scorecards and run deep analysis on the impact of any changes to healthcare provision.
Michael McGonnell continued: "Going forward, access to this insight means we can make any necessary improvements, to continue to ensure healthcare for prisoners is delivered to the highest level."
Helping organizations simplify, transform and accelerate their business results by providing greater insight from information, OpenText Analytics and Reporting is part of the OpenText EIM strategy. The strategy, based on five comprehensive and integrated product suites including Content Suite, Process Suite, Experience Suite, Discovery Suite, and Information Exchange as well as Analytics, enables organizations to discover and manage information to spur growth and innovation and increase time to competitive advantage.
OpenText enables the digital world by simplifying, transforming, and accelerating enterprise information needs, on premises or in the cloud.