Review
BA Insight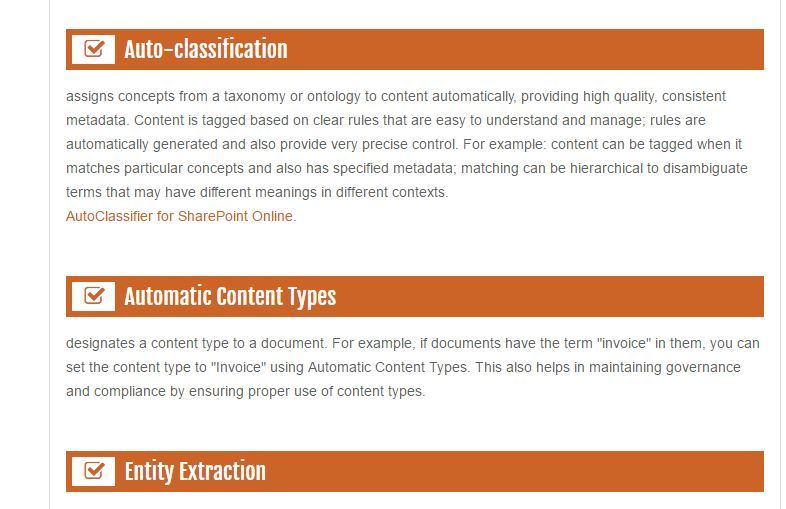 Overview
BA Insight's software portfolio accelerates and future-proofs the creation of cloud-based and on-premise SharePoint portals for enterprises, transforming how users find information. The software dramatically reduces the time, cost, effort, and risk of implementing SharePoint portals while providing a greatly improved user experience.
Smart analytics to improve user experience.
Sharepoint connectors to connect over 50 enterprise systems.
Federator to search results.
Auto-tagging.
Metadata generation.
Text analytics.
Visual refiners.
Smart previews.
Enterprise search toolkit.
Enterprise locator.
Elasticsearch.
Google search appliance.
Recommend decisive search.
Small (<50 employees), Medium (50 to 1000 Enterprise (>1001 employees)
BA Insight's Software Portfolio makes it possible to connect SharePoint Online and SharePoint on-premise to enterprise systems so that you can implement intranets with internet-like search experiences. The software is easy to implement, use and upgrade, replacing traditional approaches that require customization. The BA Insight Software Portfolio enhances SharePoint out-of-the-box, increasing user adoption while decreasing user complaints. It includes connectors and federation to provide secure connectivity to a wide variety of systems. It also includes classification to increase findability using auto-tagging, metadata generation, and text analytics. It has applications to enable internet-like search and refinement to help users quickly find relevant information. BA insight has analytics to improve the user experience by turning user insights into action. The BA Insight Software Portfolio delivers a comprehensive set of connectivity, metadata classification, and user interaction software that builds on SharePoint's Metadata Management, User Profile, and BI Services. This allows rapid assembly and deployment of platforms that present information in ways users love- regardless of its structure or where it resides in the organization. BA Insight keeps current with SharePoint so the user can avoid painful maintenance and upgrade issues. Create unified, role-based intranets and portals well beyond what can be done with SharePoint OOTB so users can find the information they need, FAST. As a technology company, BA insight invests heavily in the development of software that enables IT agility, removing infrastructure dependencies and roadblocks from application projects. Company Portfolio consists of connectivity, classifications, analytics, and applications. It secures connectors and federation to a wide variety of content systems enable unified views of all knowledge assets.