Top 15 Domain Registration Providers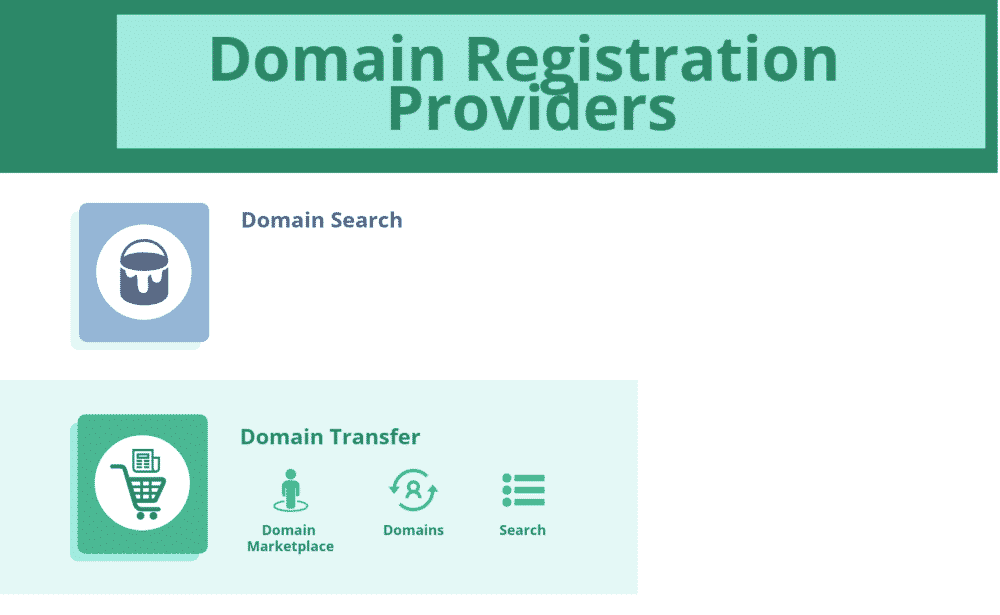 In the present-day technology, owning a domain is so easy such that it has become a prerequisite rather than a necessity especially for online businesses. In other words, a domain name is a gateway to the online market. Why is it so? Your online presence is better felt if you can identify yourself with a website where you post your blogs as well as share your ideas across the globe with ease.  Most businesses nowadays operate through their website, and as such, it is necessary to understand what is involved in setting up a domain. You also need to identify domain registration provider who will assist you with the process of setting up a functional domain that meets your requirements.
Domain Registration is the process of acquiring a domain name from a domain name registrar. A domain name is an identification string that defines a realm of administrative autonomy, authority or control within the Internet. Domain names are formed by the rules and procedures of the Domain Name System (DNS). The registration of these domain names is usually administered by domain name registrars who sell their services to the public. The domain name registrar is an organization or commercial entity that manages the reservation of Internet domain names and is accredited by a generic top-level domain (gTLD) registry and/or a country code top-level domain (ccTLD) registry.
Top Domain Registration Providers : Google Domains, Gandi.net, Network Solutions, Register.com, GoDaddy Domains, HostGator, DreamHost, Hover, Name.com, Domain.com, iPage, 1&1, Namecheap, DNSimple, NameSilo.com are some of the Top Domain Registration Providers.
What are Domain Registration Providers?

Domain Registration Provider offers services in the process of acquiring a domain name. Domain registration information is maintained by the domain name registries, which contract with domain registrars to provide registration services to the public. When a registrar registers a com domain name for an end-user, it must pay a maximum annual fee of US$7.34 to VeriSign, the registry operator for com, and a US$0.18 annual administration fee to ICANN. Most domain registrars price their services and products to address both the annual fees and the administration fees that must be paid to ICANN.
Domain Registration Providers assists in the process of acquiring a domain name also referred to as domain registrars. The companies assist businesses in the reservation of domain names for a stipulated period. Typically, the reservation generally runs for at least two years. Domain registrars usually have a domain search feature which they use to search for domains and confirm if they are available or not.
Internet Corporation usually accredits domain name registrars for Assigned Names and Numbers (ICANN), a non-profit mandated with the management of Domain Name System.
Domain search: the domain registration providers usually operate with a search function. Existing or new users only need to enter a preferred domain name, and the platform scans the web to establish whether it is up for sale and with which other top-level domains. The price is usually set based on the level of demand for the particular domain in the market. After the user has purchased the domain, the provider in conjunction with a web hosting service processes the domain so that it is accessible from the web. By doing so, the URL is converted into an IP address that can be accessed using different machines across the globe.
Domain transfer: more often than not most companies are compelled to rebrand at some point. The company might decide to change some details or carry out an overhaul change. Domain providers should be in a position to offer features that will allow direct users to quickly change their primary domain to preferred alternatives that are more promising. Users might also want to improve their domain in case of a dispute or due to change of ownership. Domain transfer feature thus allows the users to move the registered domain to a new provider if need be. An organization might also need to centralizing their sites into one hub.
Domain marketplace: there are instances where the business might close its doors, or it no longer requires the old property, and it would want to put up the domain for sale. This is where domain marketplace feature comes in handy. The feature allows one to place the domain in a marketplace for purchase by other interested users. Thus, valuable URLs don't necessarily have to fade away or remain attached to old or closed websites. Some domain registration sites have this as part of their features, but some providers also offer it as a standalone solution.
Top Domain Registration Providers
Google Domains, Gandi.net, Network Solutions, Register.com, GoDaddy Domains, HostGator, DreamHost, Hover, Name.com, Domain.com, iPage, 1&1, Namecheap, DNSimple, NameSilo.com are some of the Top Domain Registration Providers.
Top Domain Registration Providers
PAT Index™
1
Google Domains
Google domains allow users to create sites, find domains, and get custom email and get free access to private. When they purchase or transfer a domain name, private registration is almost always an option (some domain name endings do not support this feature). If private registration is selected, Google covers the cost of keeping their details private (e.g. user name, address, and other contact information). Easy integration with top website builders is another outstanding benefit customers enjoy. When they purchase or transfer a domain to Google Domains, they can immediately start creating their website with one of our website building…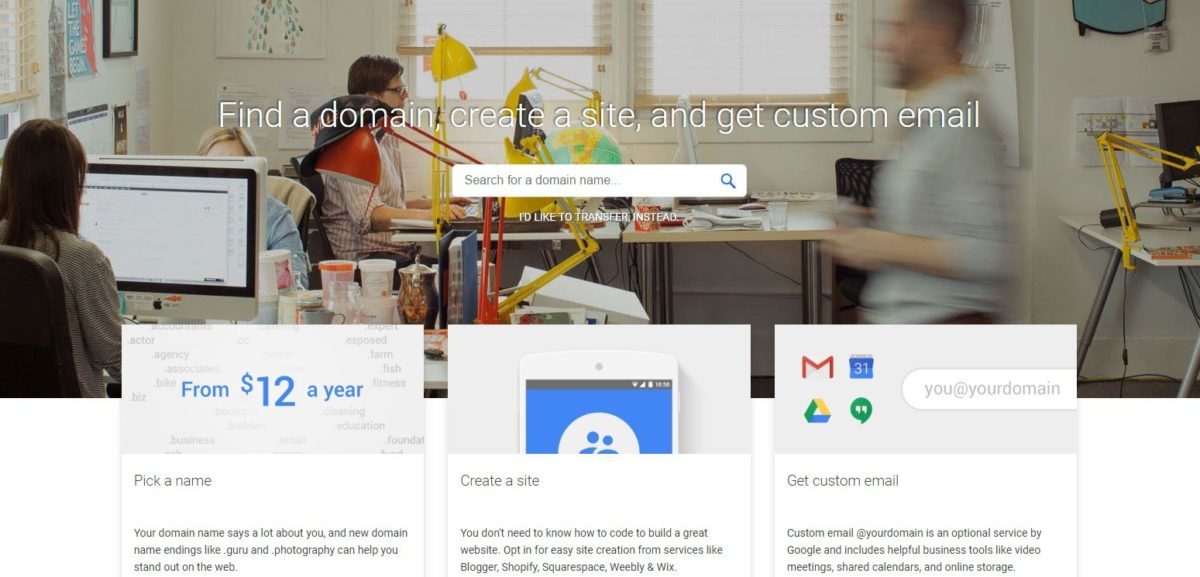 2
Gandi.net
Gandi.net offers a world-class cloud hosting service, domain name registration, SSL certificates, services for corporate domain name managers and courteous, knowledgeable support. It is also one of the first domain name registrars approved by ICANN for TLDs such as .COM, .NET, .ORG, .BIZ, .INFO, .NAME, .BE, .FR, .EU in France. Today, it offers the most popular domain names that users may find as a great match for their business or even transfer their existing domain name to Gandi.net. Gandi.net offers great quality and experience to their users by providing excellent features that makes the company able to maximize their website…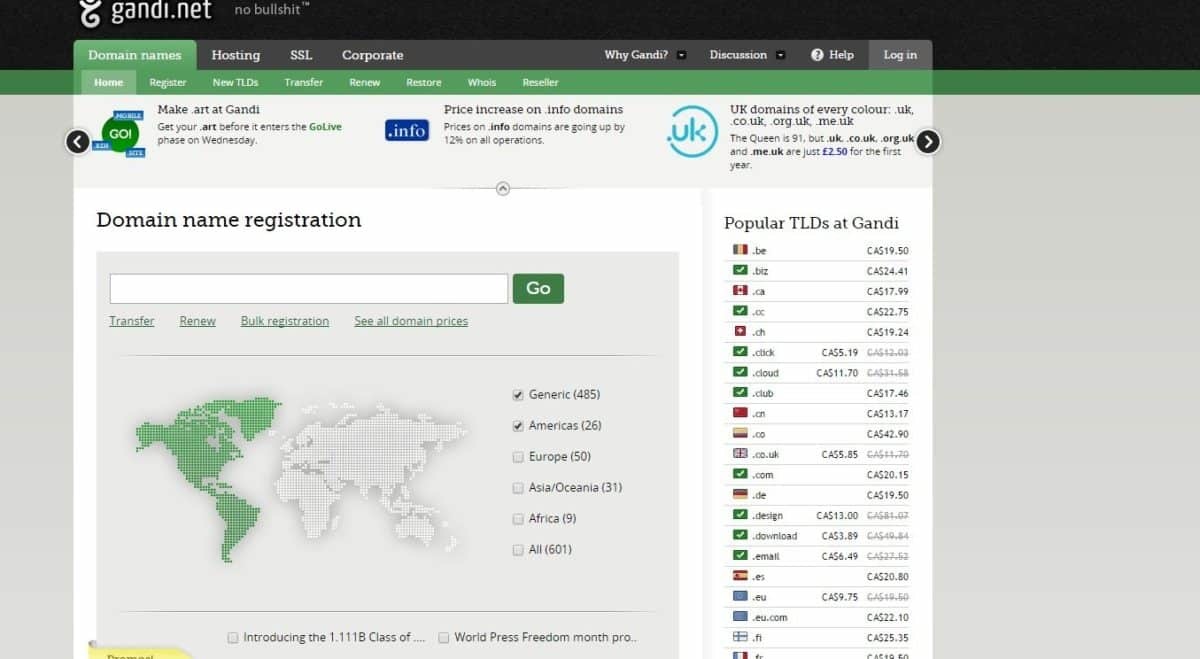 3
Network Solutions
Network Solutions provides different services when it comes to getting a domain name, building website, creating online stores, web hosting as well as professional email. One of the services that Network Solutions provide its users would be an Enhanced Business Listing where in customers will be able to promote their business effectively for a minimal amount. Using WHOIS listing can provide over 1 million visits in a day, customize and publish listing and edit it at any time which helps drive more traffic to the user's website as well as their physical location. Creating own websites has never been easier…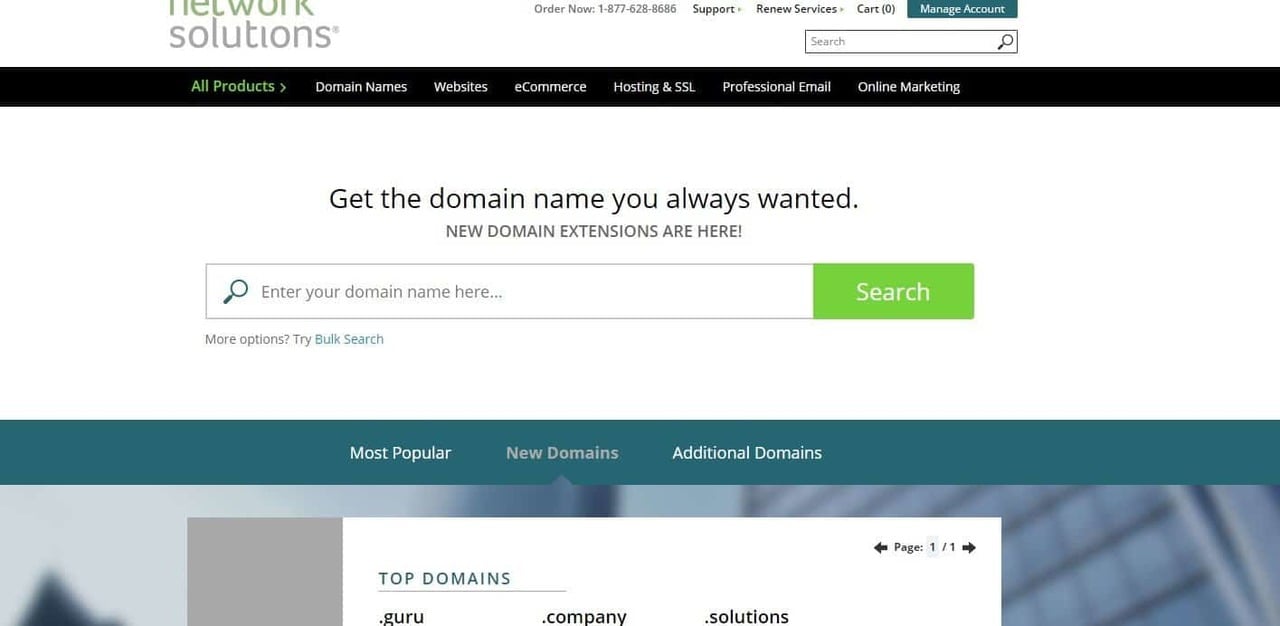 4
Register.com
Register.com provides the essential tools that businesses need to build and manage their online presence. It also provides the best solution that works for their customer's business. Users will get a professional email that is associated with their domain that presents a professional image for its customers. These email packages are available from Register.com whether it is for a single type of multiple email accounts. Its Online Marketing strategy includes local directory submission, PPC, SEO and email marketing. Users will be able to maximize their eCommerce website to sell physical and digital product while getting free templates, online product catalogs…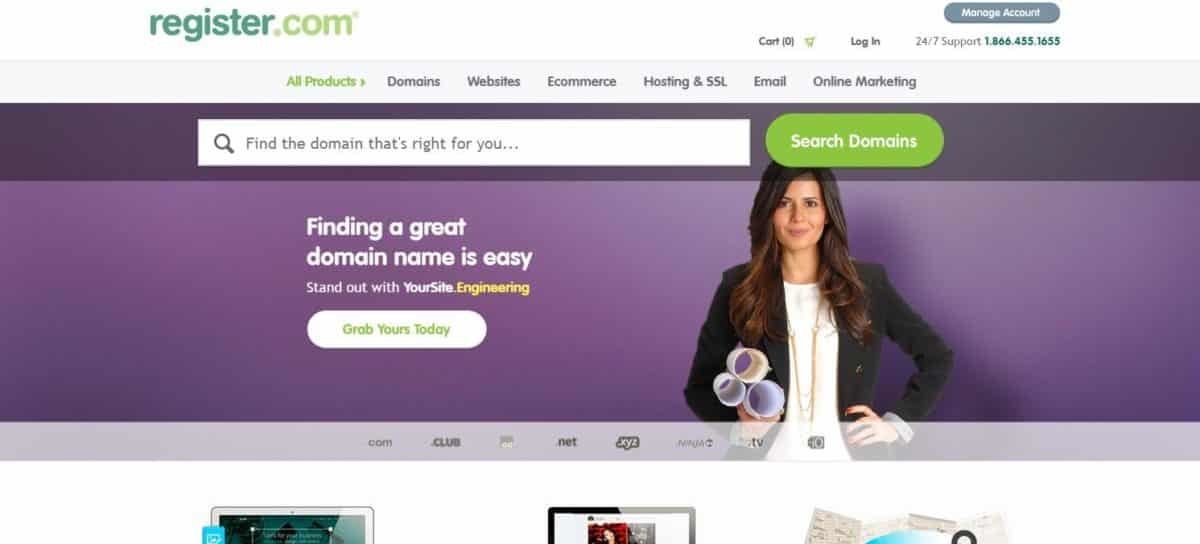 5
GoDaddy Domains
GoDaddy is an award-winning player in the domain industry. The company offers more names at better prices. GoDaddy has 100's of domains to choose from, not to mention prices that other companies only dream about hence it one of the world's leading domain registrars. With over 13 million happy customers and 62 million domains under management, the company knows how to set its customers up for success online. No one can have a website without a domain name. Like a street address that tells people where a person lives, a domain helps customers drive directly to a business's website and…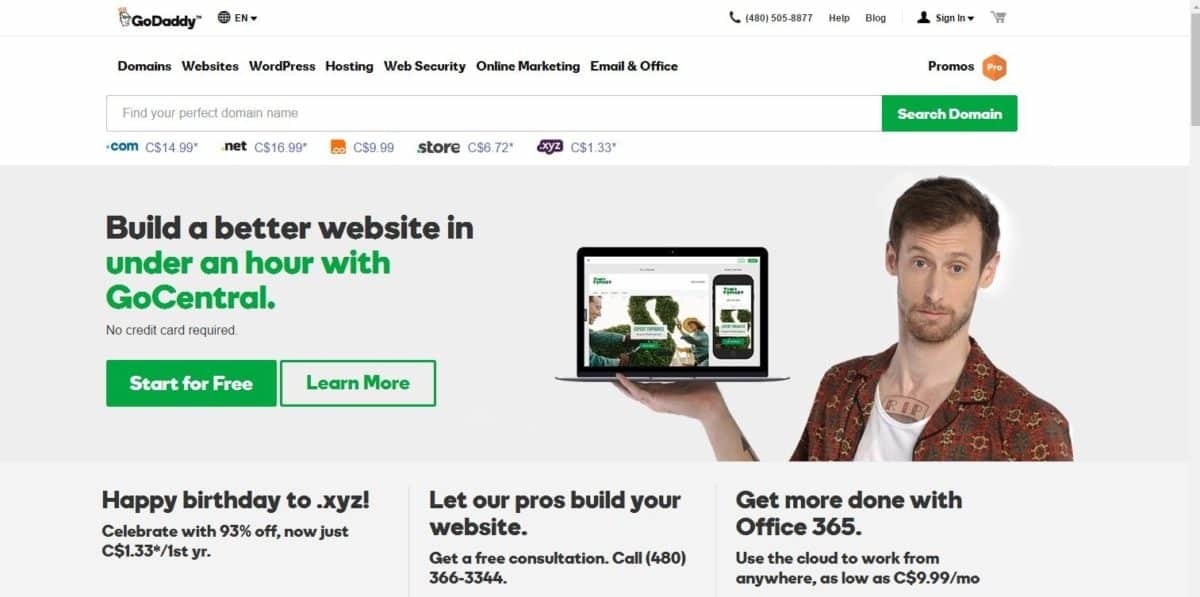 6
HostGator
HostGator is a one-stop-shop for any domains need. It offers web hosting, cloud hosting as well as WordPress hosting with a very reasonable monthly plan. HostGator provides its users a vast array of tools to take the company's idea or business online today. From site building tools and templates, to its one-click application installer, everything that is needed to launch a website is literally at available right away. Getting started with HostGator is done quickly and easily. HostGator Website Builder provides an incredibly convenient drag-and-drop building experience. Users can choose from a wide selection of themes, and even pre-built sections,…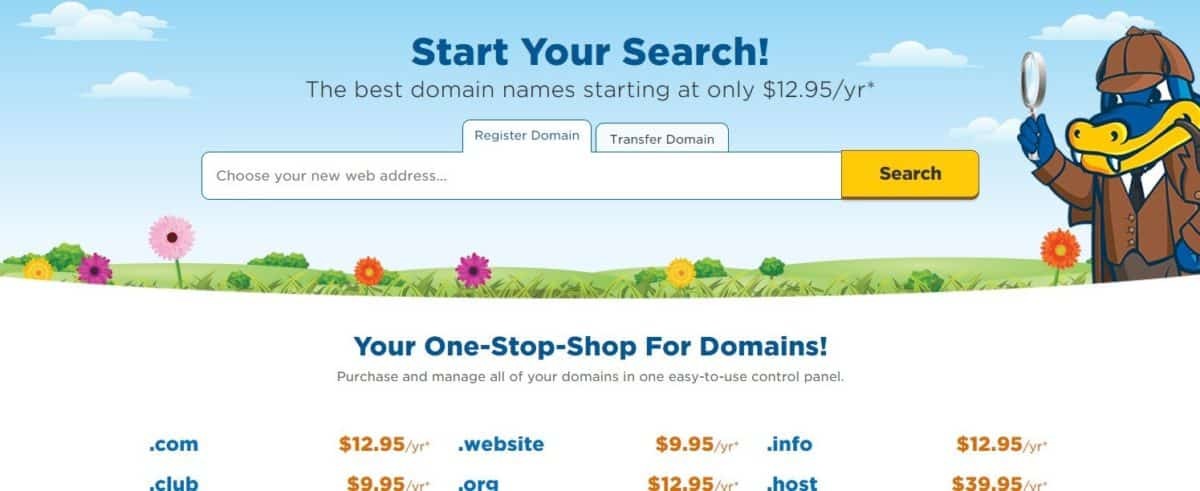 7
DreamHost
At Dreamhost, users shouldn't have to pay for privacy. Free Domain Privacy Protection is included at no extra charge for all eligible domains registered at Dreamhost. Also, DreamHost is an ICANN-accredited registrar for generic top-level domains, including .com, .net, .org, and .info. That means enhanced customer protection and increased security for customer domains. As the original heavyweight champion of domain names, a .com from DreamHost is still the safest, most trusted, and most memorable domain extension. The Dreamhost platform is also rich in salient and benefit-emitting features. For instance, it allows users to set their autorenew preferences to "yes" or…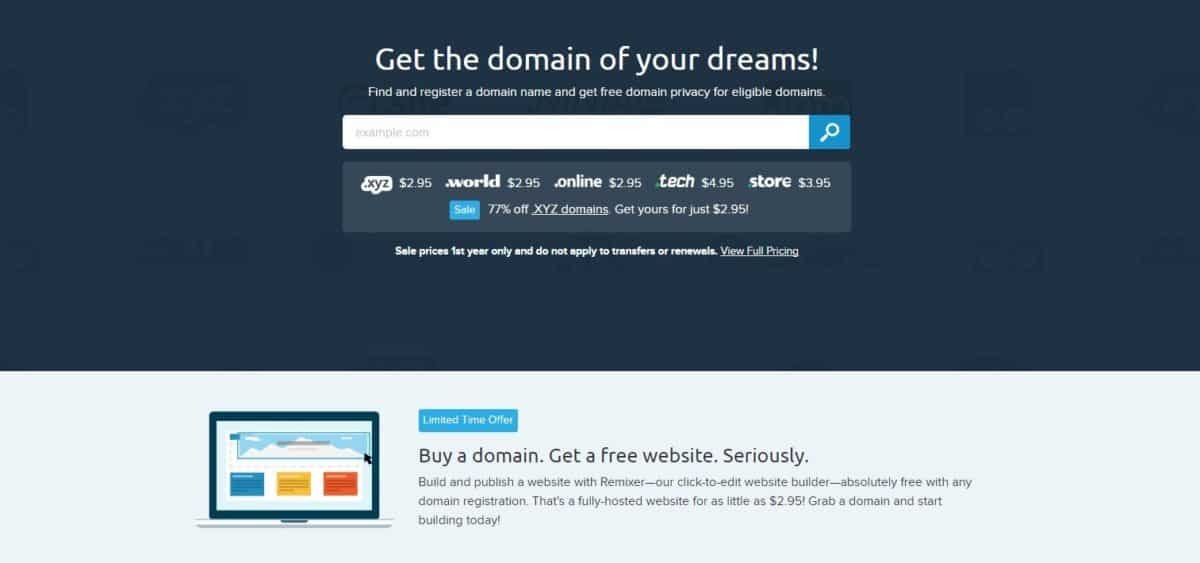 8
Hover
Hover is a domain name provider that helps user promote and be visible on the web with few and simple steps. Hover has helped different projects that helps fuel the internet and welcomes transferring existing domains or renewing them. Users can select from the most popular TLDs or Top-level Domain and take advantage of their reasonable pricing. Transferring domains to Hover is easy as long as the existing domain is transferable. To get this information, the Hover website provides access for interested customers who wanted to transfer their domains to Hover. There might be some steps that needs to taken…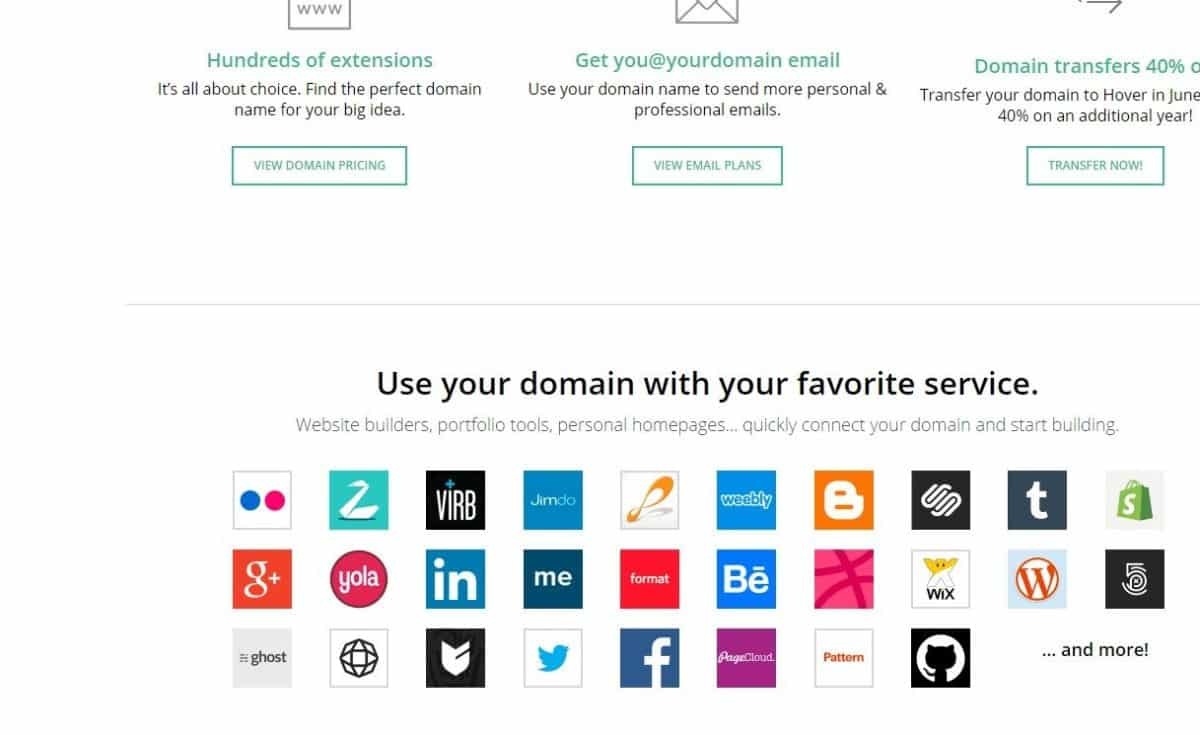 9
Name.com
Name.com is a domain name provider that also provides other web services such as building websites, personalized email addresses as well as web hosting. Create a sleek and professional website for the business with no coding required. With Name.com's Website Builder, users can easily build a custom website by using our selection of mobile-friendly templates, library of images, and eCommerce tools. The website builder from Name.com simplifies its management with the drag-and-drop content editor and makes it easy for users to create a well designed website including adding, rearranging and removing contents. Users will also benefit from its mobile-friendly templates…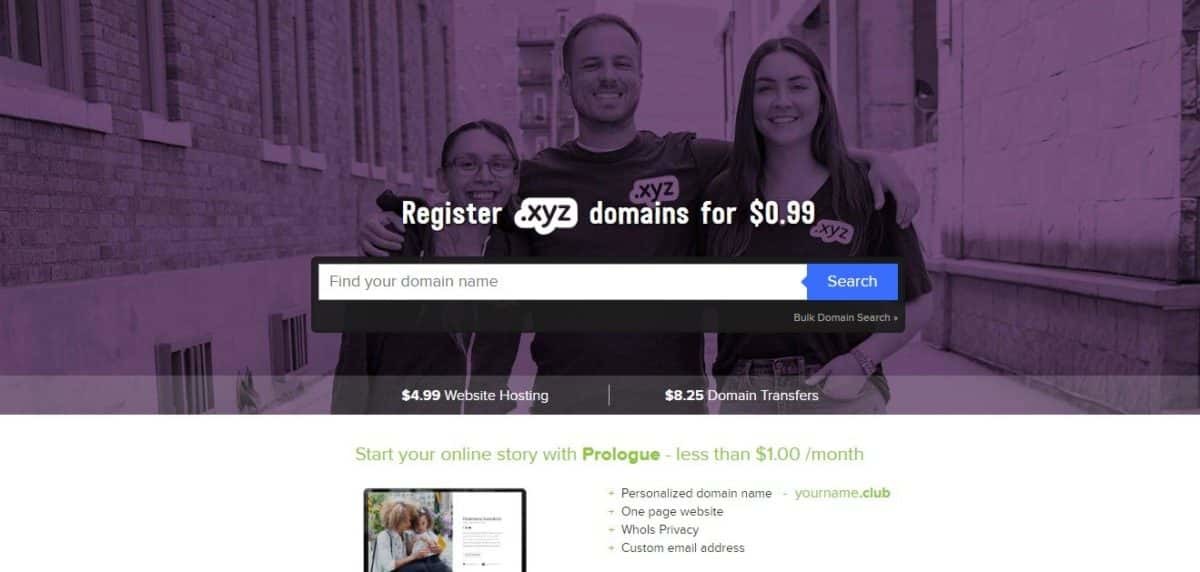 10
Domain.com
Domain.com makes it easy and inexpensive to get the domain that a company wants and fast. It offers all major Top Level Domains (TLDs) and over 25 Country Code Top Level Domains (ccTLDs). For every domain registration, it will include domain tools such as URL Forwarding where in it redirects traffic from one domain to another, Email Forwarding – where in it will allow users to automatically forward emails to other valid email addresses, DNS Management which allows users to retain total control over their own DNS records and Transfer Lock so that users can protect their domain from unauthorized…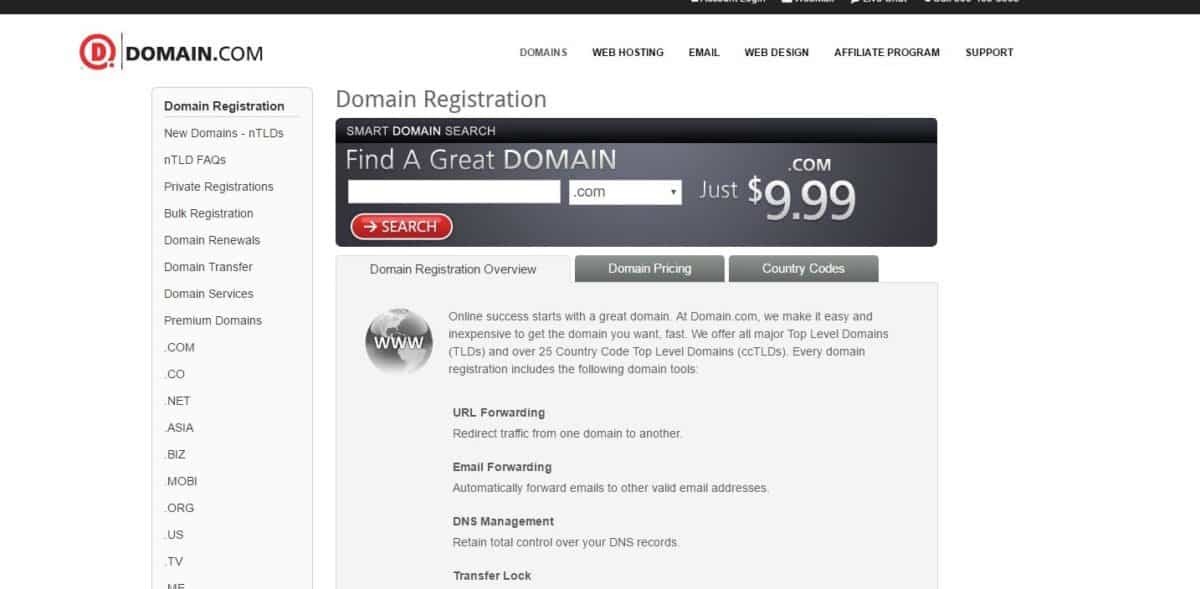 11
iPage
iPage's comprehensive tools and training help users launch their entire web presence above their competition. It goes beyond unlimited disk space, a free domain name and unlimited email addresses. Every plan form iPage comes with a full suite of features designed to help its customers as their website grows; from search engine credits that bring in traffic, to a free online store, iPage definitely has it all covered. Creating a website with iPage gives it users simple set of tools to be able to manage it with ease. This includes a powerful website builder, large selection of templates, blogs such…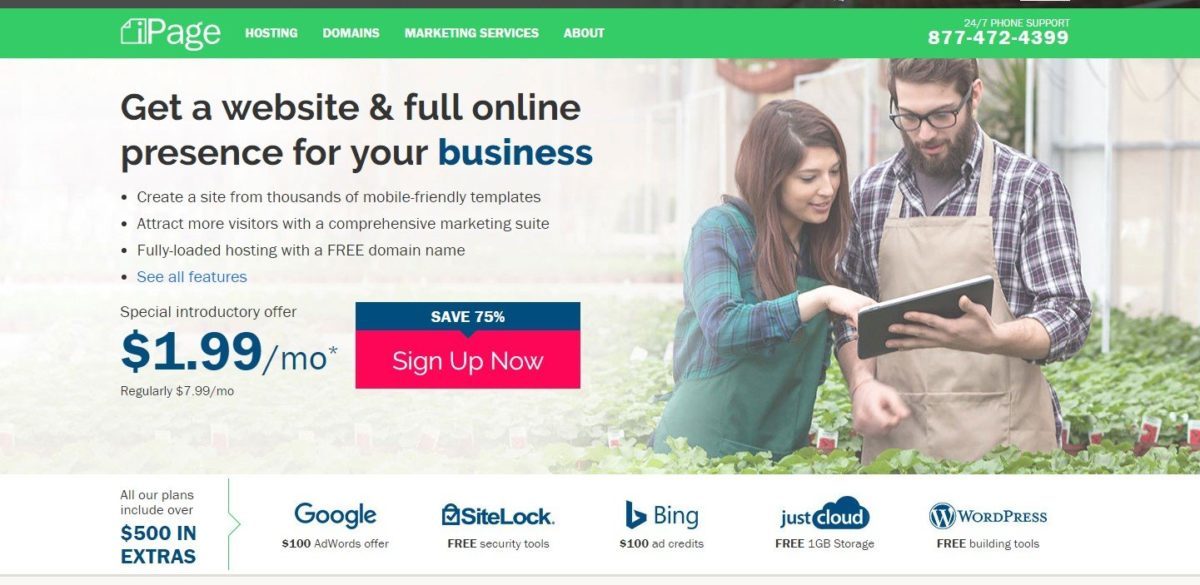 12
1&1
1&1 provides domain names that are perfect for any business. With a long list of TLDs to choose from, users will be able to choose the best match for their brand names. Each account created with 1&1 will include an email address, unlimited subdomains as well as free private registration. Choosing 1&1 will guarantee its users to find the perfect domain name that will help them bring their business success. A variety of domains are available to be registered quickly and easily, and at the best prices. Users may also transfer their existing domains to 1&1 and be able to…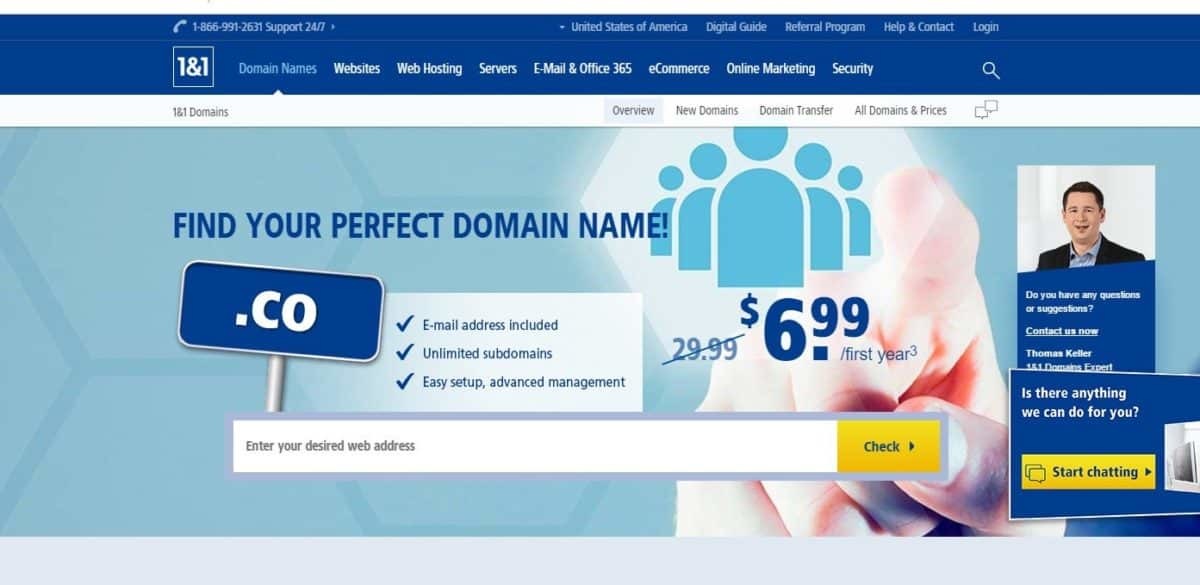 13
Namecheap
Namecheap allows businesses and individuals to create their pro web presence in no time. It allows them to choose their domain names if they don't have one already. All they need to do is to search for the one they want and purchase it at the click of a button, or transfer their domain to Namecheap. The company also guarantees its commitment to quality. Its performance uses only the latest, fastest web servers available from Dell, HP and Supermicro. Every one of its servers has at least two processors, 16GB of RAM and four hard drives with RAID protection. Namecheap…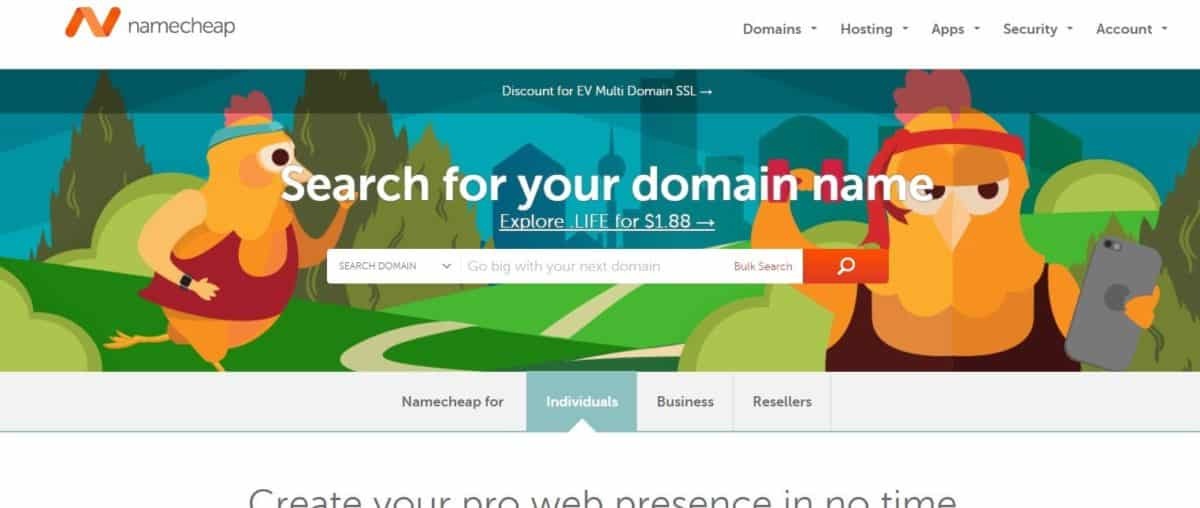 14
DNSimple
Buy, connect, and operate domains like a pro with DNSimple. It provides users with the right tools for automation to make the process simple and smooth operation. Its powerful domain and DNS API allows the users to get more things done with DNSimple's API. They support 4 official API clients such as Ruby, Elixir, Node and Go. These are robust; battle tested and well documented APIs that provides better experience for the customers. DNSimple maintains a repository for every language that they support with a large amount of examples so that users can get started even faster. It supports multi…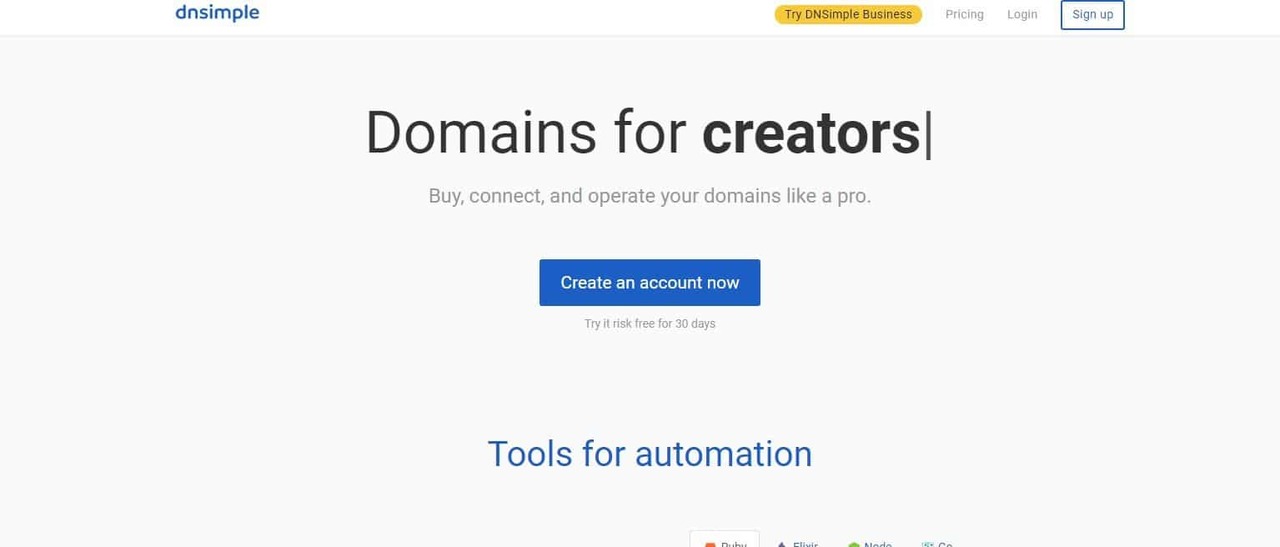 15
NameSilo.com
NameSilo.com offers clean, fast and easy registration, renewal and domain management processes. It also has a Consistent, straightforward pricing for registrations and renewals and multiple levels of available security to keep the user's domain assets safe. NameSilo.com provides the lowest everyday domain prices on the Internet. NameSilo.com protects their user's identity for free, forever. It also provides additional security to protect customers from spam and unsolicited contacts. NameSilo.com offers ultra-simple integration for several popular platforms so that users do not need to worry about name servers, propagation or setting DNS records. By simply selecting the service to link to and…