Top 7 Channel Integration Platform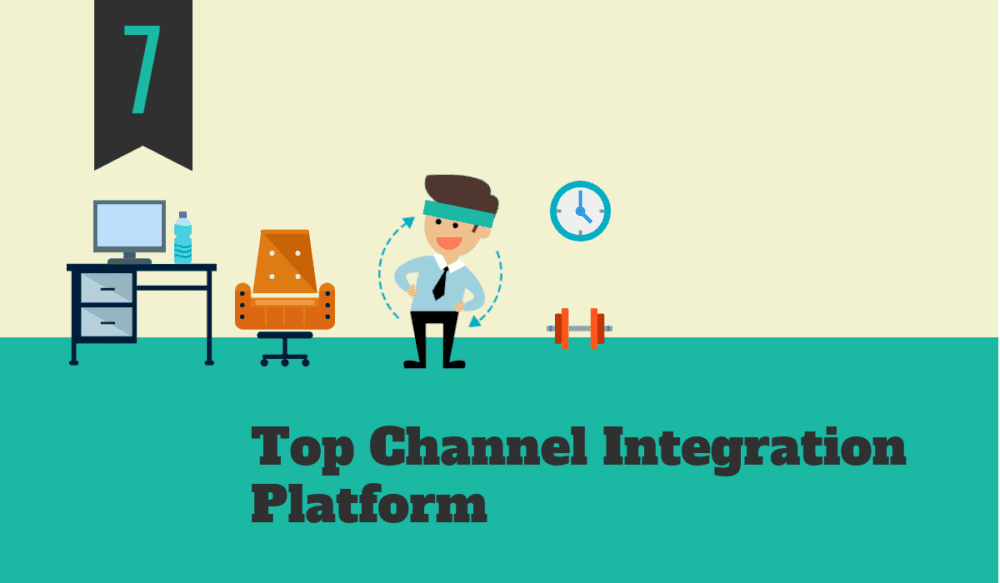 The aim of any business is to have as many sales as possible. This is only possible if the business is able to reach to a large number of customers. This has been made easy with the present day technology where there are varieties of channels you can use. But it can also be challenging if you don't make use of the right channel or if the different channels convey different messages for the same product you are selling. Using a channel integration platform helps a retailer to solve this problem. The channel helps to meet the need of the customers and retailers at the same time. Through the platform, a retailer can employ an approach that is cost-effective, non-disruptive, scalable, and flexible enough to grow with the business.
What are Channel Integration Platform?
Channel integration platform is a solution used by retailers to assist in the consolidation of information either physically or logically with an aim of providing an all-encompassing view to the customer. The platform ensures the same information about a product or services is delivered across all channels with no alteration. By integrating the different channels, they are able to work together, complement each other while at the same time giving the same experience to the customers. The system is also used to conduct market research for certain works and promotion of the same across different channels. Besides selling, the platform can also be used for other business services such as looking at prices, promotions, and inventory services.
Channel Integration Platform provide features to facilitate the  selling products on digital marketplaces. The features include product feed generation, optimization, sales reporting, pricing, performance optimization and  customer service. Omnichannel is a cross channel business model that companies use to increase customer experience. The approach has verticals in healthcare, government, financial services, retail and telecommunications industries, including channels such as physical locations, FAQ webpages, social media, live web chats, mobile applications and telephone communication.
Top Channel Integration Platform : CommerceHub, Neteven, SalesWarp, Thomas Enterprise Solutions, DNA Response, Volo, nChannel are some of the top Channel Integration Platform.
What are the features of Channel Integration Platform?
Flexibility and scalability: the market is dynamic and as such you need a system that can easily accommodate changes as need be. The platform assists a retailer to either add or remove channels so as to adapt to the new trends in the market. In case the market expands, the system helps in accommodating new entrants and when there is downtime; one can easily track and conduct a cost analysis. This helps in decision making on whether to scale down or shift to other markets.
Product information management: This feature assists one to access important data which is used in organization, enhancement, and grouping of merchandise. A well-organized channel makes it easy for shoppers to search for products online and obtain the important and necessary information needed for one to make a purchase. Customers appreciate convenient systems and they are likely to abandon any channel which they cannot easily find items they are looking for.
Inventory management: This helps in the management of inventory from different channels especially if there are many items on sale and the turnovers are high. The platform helps in elimination of expensive, manual and time-consuming practices by automating data across channels. It also assists in inventory planning and replenishing thus ensuring a continuous supply of goods and services in the market.
Business intelligence: This comes in handy during data integration from different units for analytics purposes. It ensures the data can be accessed with ease which is vital when it comes to making quick and important decisions.
System controls: The platform should be able to conduct intense audits and controls on data that is being transmitted. It also helps to confirm the data is intact during transmission and is in the right format.
Top Channel Integration Platform
CommerceHub, Neteven, SalesWarp, Thomas Enterprise Solutions, DNA Response, Volo, nChannel are some of the top Channel Integration Platform.
Top Channel Integration Platform
PAT Index™
1
CommerceHub
CommerceHub helps retailers and brands increase sales and delight shoppers by expanding product assortment, promoting and selling products on the channels that perform, and enabling rapid, on-time customer delivery. With CommerceHub, retailers can serve new consumer audiences, strengthen their retail brand and grow revenue through added inventory without assuming risk or accruing warehousing and delivery cost. Businesses can grow profitably and acquire new customers through CommerceHub's network of high-impact retail marketing channels. CommerceHub's technology for intelligent fulfillment allows retailers to bring a better delivery promise to the customers with a higher degree of confidence. CommerceHub's solution for demand generation channels…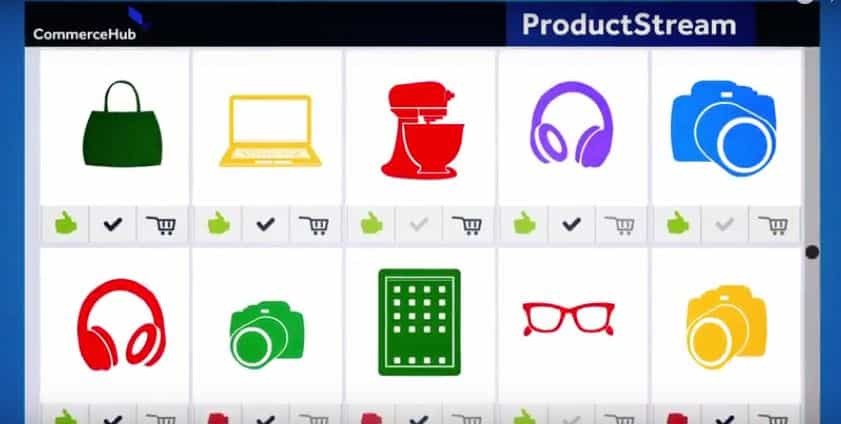 2
Neteven
Neteven is a comprehensive solution to manage the full sales cycle. Neteven helps businesses to maximize their success on marketplaces and grow internationally. Neteven is a centralized platform that enables businesses to trade worldwide. Neteven brings new cutting edge functionality to the companies so that they can increase efficiency and sales. Neteven provides strategic partnerships with marketplaces and industry leaders. Neteven provide flexible range of services to support marketplace trading and increase sales. Neteven offers a single point of integration to the leading marketplaces including ebay , Amazon, Rakuten, Zalando, Otto, Cdiscount, La Redoute, Galeries Lafayett and many more. Neteven…

3
SalesWarp
SalesWarp is the most flexible and affordable solution available for complete retail order, inventory, and fulfillment management. SalesWarp cloud-based software seamlessly syncs all sales channels, whether online or in-store, and optimizes fulfillment operations so that sellers of every size can focus on what they do best. Sales Warp help sellers in growing their businesses while providing great service to satisfied customers. Through a user-friendly dashboard, retail managers can view the status of their entire inventory, ordering, and shipping operations in real time with SalesWarp, SalesWarp provides ease of tracking and enhanced customer service. All product delivery options are analyzed, automated,…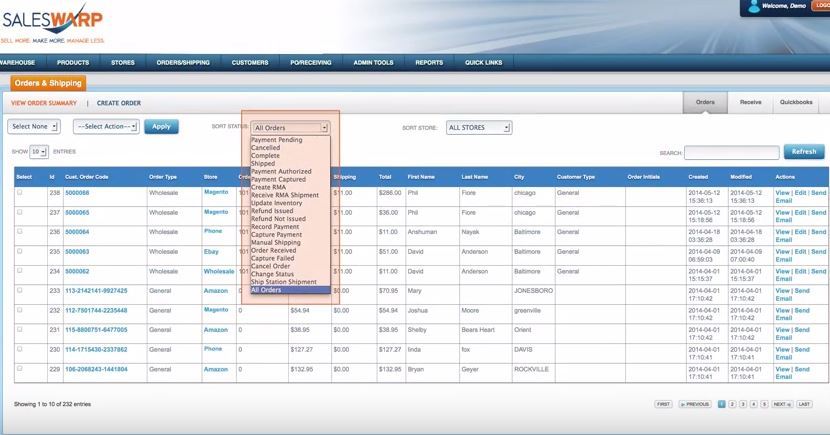 4
Thomas Enterprise Solutions
Thomas Enterprise Solutions helps to create and manage your 2D drawings, 3D CAD and BIM models and other digital product data and then leverage this product data to expand your audience and reach, while improving your competitive position on distributor websites and web portals where your products are also found AmazonBusiness, BIMobject or Seek.Thomas understands the software tools and processes your customer's use day to day and can help you craft a content strategy to meet their demands for digitized information about your products. The cloud-based platform can help you easily manage and maintain your product data while providing marketing…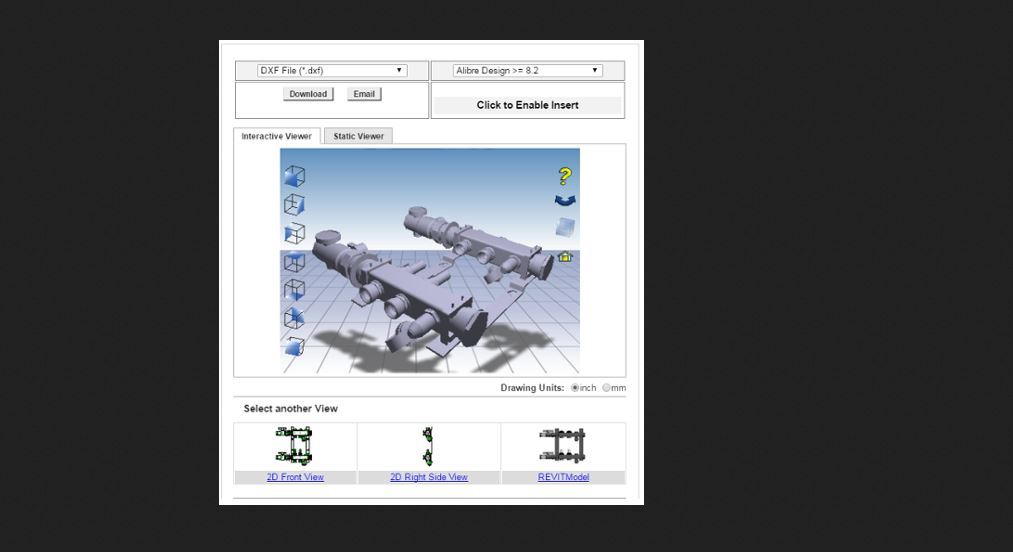 5
DNA Response
DNA Response is a full service agency that manages brands direct-to-consumer business on retail market places. DNA Response helps businesses to maximize revenue, to protect their brand and pricing and to sell smarter with the effective business intelligence. DNA Response provides a comprehensive, turnkey management of online Retail Marketplaces for brand manufacturers and brand marketers .DNA Response supports fives of the largest marketplaces: Amazon, eBay, Rakuten, Newegg and sears.com.DNA Response provides services such as Sales, Marketing, Order processing, Fulfillment and Customer Service for the above marketplaces. DNA Response protects brand as per the desired price points of the brand manufacturers.…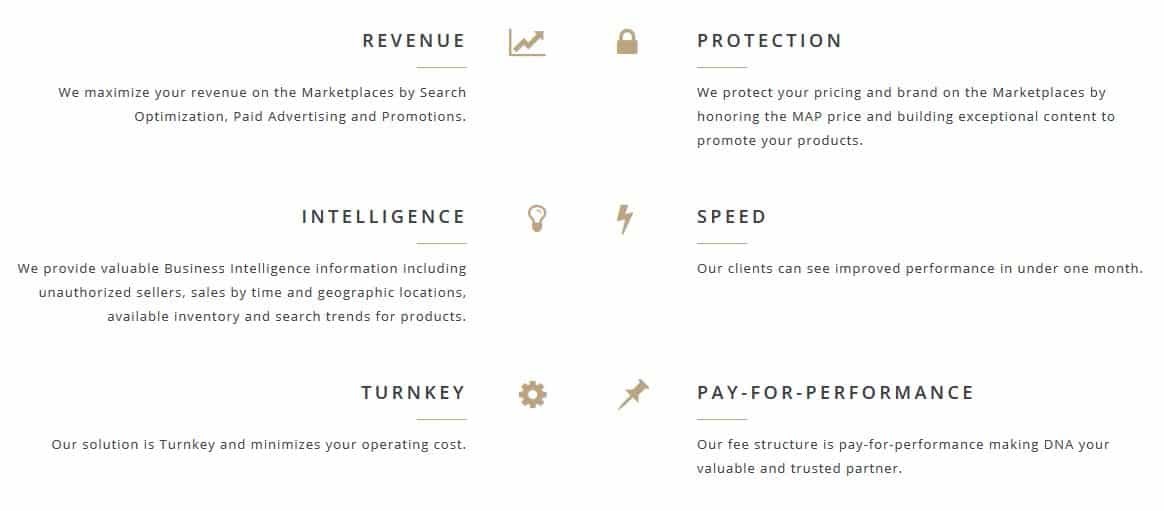 6
Volo
Volo is a powerful platform which provides technology and services to build the world's most successful community of online multichannel sellers. Volo's working methodology consists of listening to the business objective and goals, challenging businesses about particular decisions and advising businesses about improvements. Volo conducts four kind of reviews. Business review to get a detailed picture of business priorities, processes and requirements. In parallel with business review, Volo's expert consultants also conduct a detailed technical audit of the existing system and processes to validate the processes for discovering right solutions for the business. Then Volo's team of experts assign a…

7
nChannel
nChannel provides an easy-to-use, cloud-based platform that enables retailers to cost effectively synchronize and exchange sales, customer, and product data from transactions that occur at the register, in the warehouse, or via a web-store. The system is sold direct to subscribers via the nChannel website, but is also available through nChannel's network of value-added resellers. Software developers can also partner with nChannel to provide connectivity from their software applications to the nChannel platform, further providing value to retailers. Using nChannel, subscribers can link their existing financial and POS systems with any number of external sales channels including websites, marketplaces and…