Top 9 Product Review Platforms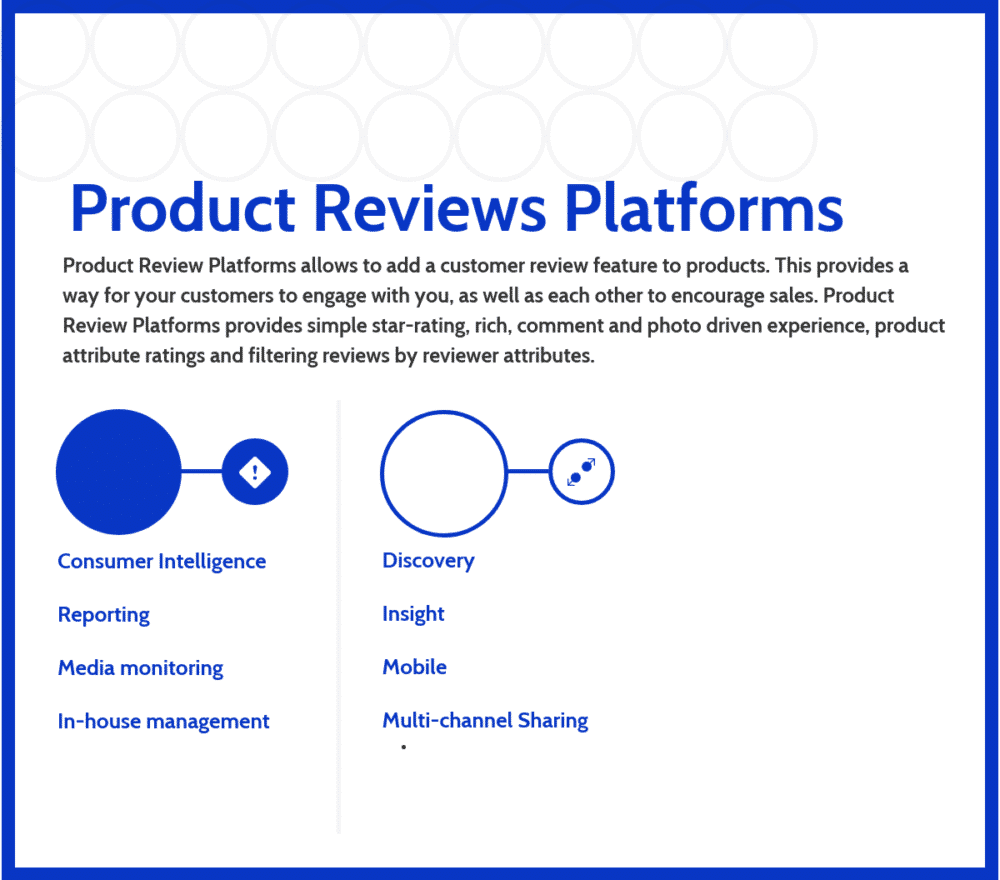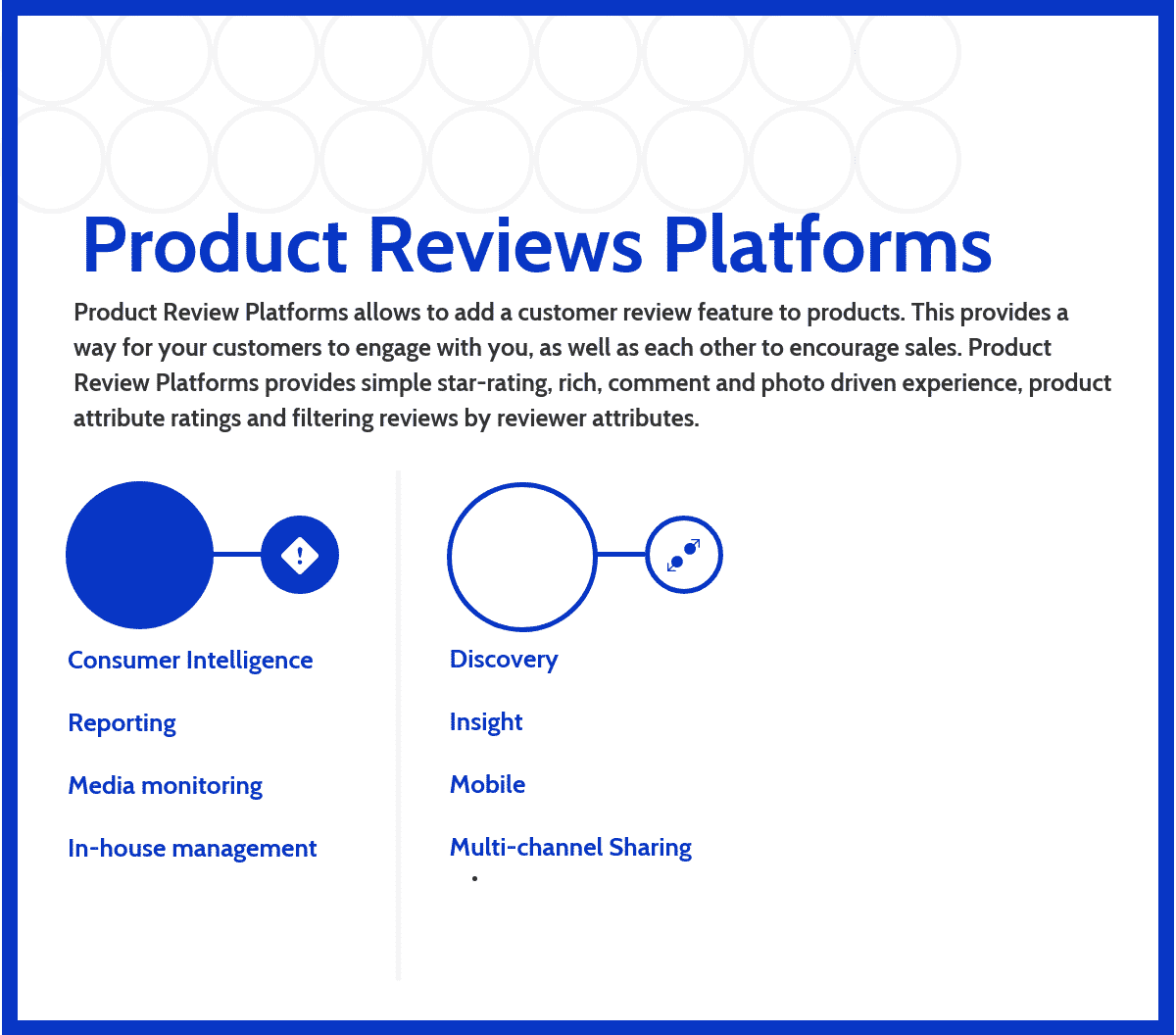 A positive reputation is a valuable asset for any organization. One way a business can build a good reputation is through understanding their customers and collecting feedback from them. For consumers to determine the reputation of an organization or its products, they read their customer reviews. When shopping, most people compare various product features based on customer reviews before they narrow down their choices to the most favorable one. Since customers usually express their satisfaction or disappointment regarding a particular product by writing a review, shoppers can gather information on the business and its products from the reviews.  The product review also lets the vendor know the opinion of their clients regarding their products and services as well as encourages sales from other customers for example, in e-commerce businesses. Businesses need to collect the best and the most relevant comments and photos from their customers as well as influencers to build brand loyalty, influence buying decisions, increase conversion and decrease product returns. It helps create the level of transparency between businesses and consumers. Organizations also use reviews to improve employee performance as well as workplace satisfaction. An ideal way to collect and display business product reviews is through integrating a company website and pages with the product review platforms.
Product Review Platforms allows to add a customer review feature to products. This provides a way for your customers to engage with you, as well as each other to encourage sales. Product Review Platforms provides simple star-rating, rich, comment and photo driven experience, product attribute ratings and filtering reviews by reviewer attributes. And sharing to Facebook and other social networks.
Top Product Review Platforms : Bazaarvoice, Yotpo, Trustpilot, PowerReviews, Reevoo, Pluck, Mzinga, Feefo, RIVIO are the Top Product Review Platforms.
What are Product Review Platforms?
Product review platform is a forum that enables the customers to add product reviews to a company's website or social media page. The platform provides star rating features, commenting space, ability to add the ratings of the products attributes, ability to add a photo and a way to filter reviews by the attributes of the reviewers. The reviews can be shared across all the social networking sites such as Facebook and Twitter and more.
Consumer Intelligence: Product review platforms offer the customers a forum to give their feedback. It is also a forum that provides competitors real-time information about the performance and reputation of another company products and services. It also enables businesses to perform sentiment analysis.
Reporting: Allows the user with tools to do revenue and corporate reporting. It offers a dashboard that is centralized and has the management tools connected to online reputation.
Media monitoring: Enables the user to track, monitor and manage social media and social networks initiatives & trends and also measure the impact of the company' social and digital advertising campaigns.
In-house management: Manages the company's employee performance and establish workflows that let the individual members collaborate and communicate effectively.
Discovery: Helps the user create and manage programs such as referral to identify companies brand advocates. It also creates a way to offer incentives to brand advocates as well as enables the user to get third-party content to identify patterns and problems.
Insight: Offers track and monitor third-party insights and shared content. It also helps measure the level of brand adoption and advocacy. It also enables the user to analyze engagement to understand the brand impact.
Mobile: Enables the brand advocates and influencers upload, write, and share content on mobile.
Multi-channel Sharing : It helps share user experience on one or different platforms and allows content distribution across various channels. It also helps integrate the advocacy solution into the current processes.
Product Reviews Platform to enable their customers to give feedback and response about the brand and its products and services.
Top Product Review Platforms
Bazaarvoice, Yotpo, Trustpilot, PowerReviews, Reevoo, Pluck, RIVIO, Feefo, Mzinga are the Top Product Review Platforms.
Top Product Reviews Platforms
PAT Index™
1
Bazaarvoice
Bazaarvoice can help users business reach and engage consumers, boosting, revenue, and promoting loyalty and advocacy. It can increase sales for 65% in revenue per visit and 52% lift in conversion with ratings and review. These ratings and reviews capture buyer's conversations on users website where they're proven to increase sales, decrease product returns, and build trust in a brand. This platform is already working with many channel partners and can push reviews from the website directly to product pages and with brands that are carried so it can bring earned media to website to help close sales. Design of…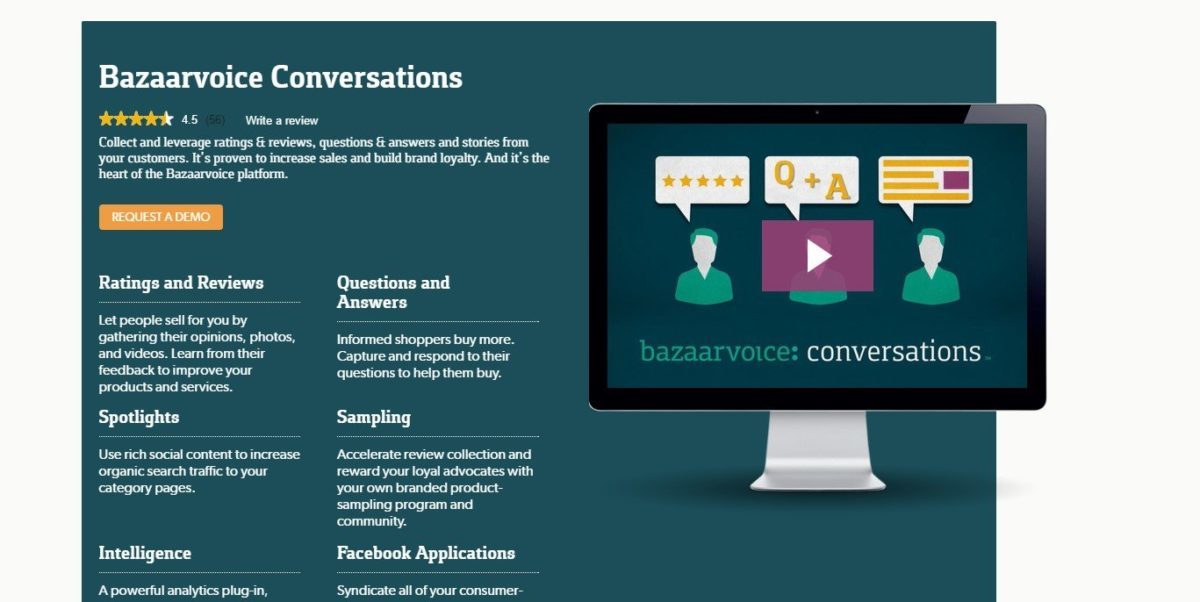 2
Yotpo
Yotpo helps businesses generate tons of reviews, photos, and other user-generated content and use them to drive qualified traffic, increase conversion rate & boost sales Collect Instagram photos from customers, influencers and your own feed in one place. Yotpo advanced search functions let marketers discover the most relevant photos to showcase only the best content. Moderation is easy with tools for rights management, thanking customers and prioritizing favorite photos .If marketers want to make your Instagram pics shop able? Yotpo is already integrated with product feed, so it's simple and quick to tag products to photos. Marketers can hand-pick and…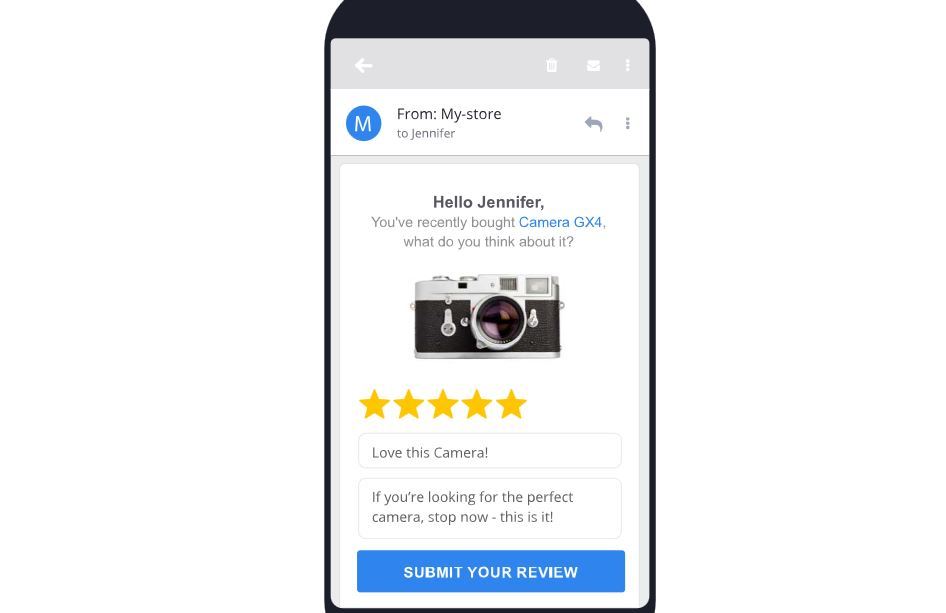 3
Trustpilot
Trustpilot is a review community that builds trust and transparency between consumers and businesses. It helps in building reputation through collecting feedback, understanding customers. It can drive traffic, increase conversion and improve service. There are four ways to leverage product reviews. First way is increasing sale. This platform gives shoppers the information they need to turn them from browsers to buyers. Displaying product reviews creates customer confidence, increases conversion rates, and reduces cart abandonment. Second way is to boost SEO which means that Google and other search engines will crawl the product reviews on a website, bringing the potential of…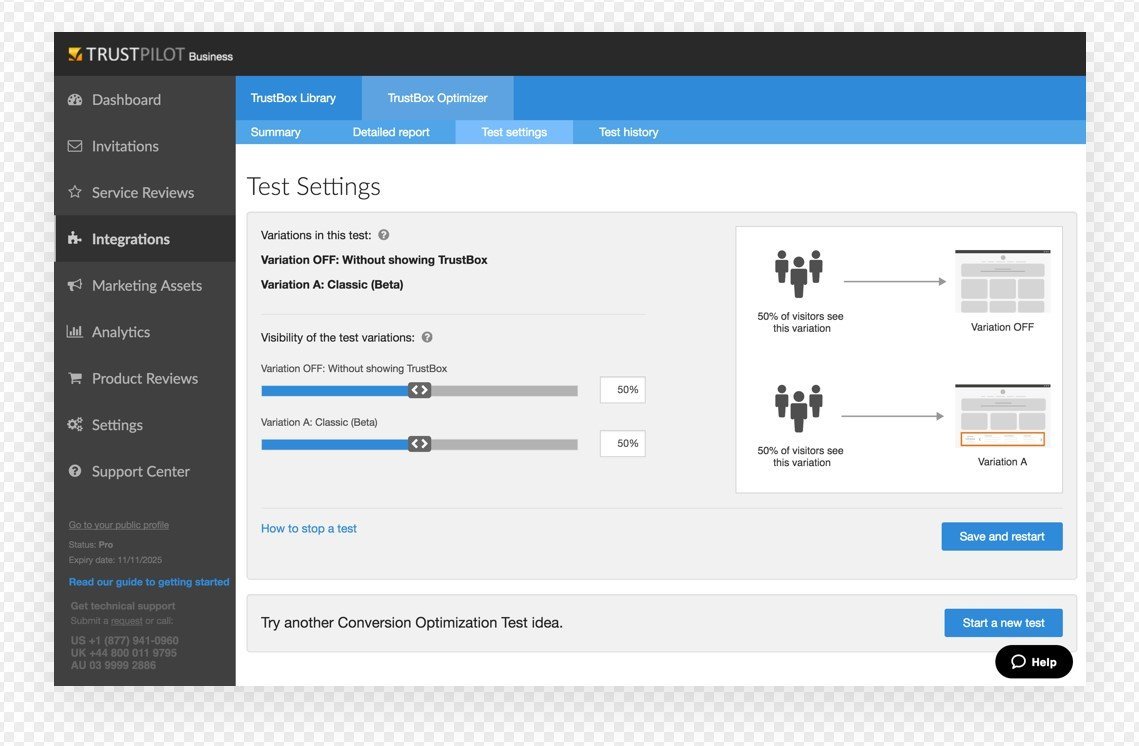 4
PowerReviews
Customers of the current era rely more on the experiences of others to guide their decision making. They rely on rating and reviews so as to make buying decisions. Customers make purchases online and in-store. Ratings and reviews of customers play an important role in convincing other buyers to make a buying decision. The Power review software stores review and rating of customers to attract customer traffic. The software enables its users to turn browsers into customers. The software play an important role in helping its users to generate huge volumes of sales and revenues. The software enables its users…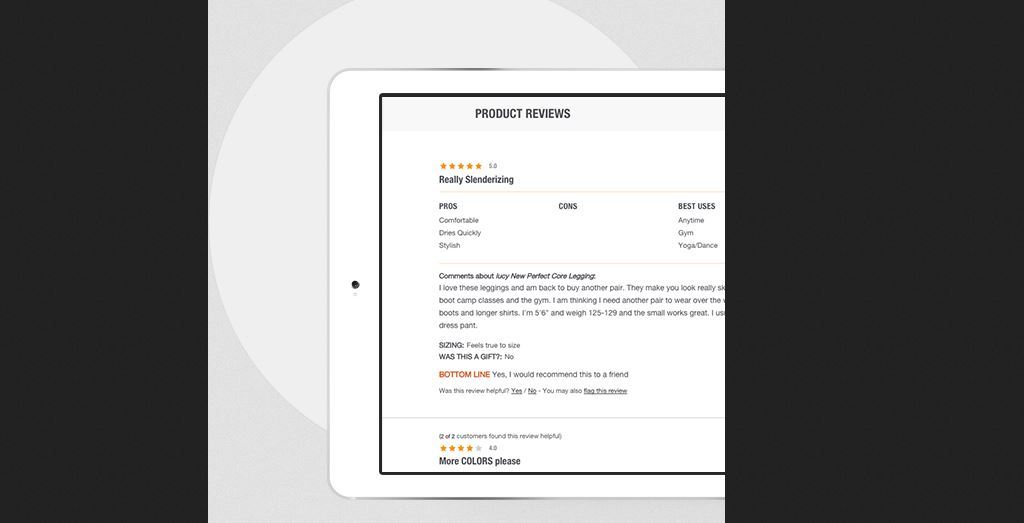 5
Reevoo
Buying decisions are much better when customers learn about buying experience from others. When shopper are able to review comments about diverse brands, they make buying decision much more effectively. Shoppers are more impacted by shopping experiences and word of mouth of others. Brand experience of people are likely to influence buying decision of customers. Reevo is a platform where customers share their stories about the experiences with a brand. Reevo presents real stories of customers. The company collect millions of reviews on this particular platform. The company claims that it collect one review every three second. The company is…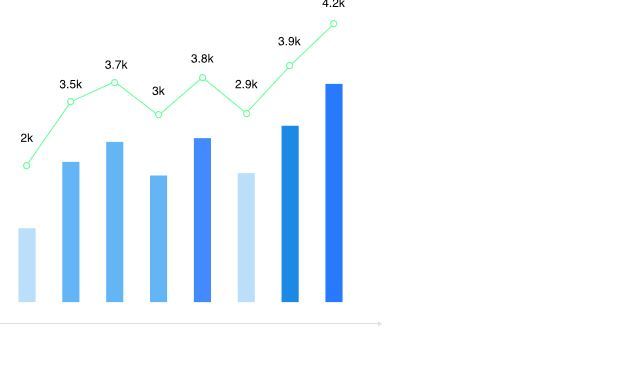 6
Pluck
Pluck is an integrated community platform used by brands and publishers to grow their audience, accelerate product sales, and foster enduring customer loyalty. It gives brands everything they need to build unique social experiences that meet business objectives. Pluck enables marketers to inject conversation and interaction into every stage of the customer journey. Each Pluck application has a default, out-of-the-box form and function, but professionals can easily customize both their appearance and behavior. And Pluck applications are designed to work equally well in web and mobile destinations. These capabilities are paired with world-class management tools, several validated integrations into leading…

7
RIVIO
Rivio is a platform that gives users webshop an instant uplift in sales and traffic. When customers are making purchase decisions most of them look for and rely on reviews of other buyers. Customer feedback and reviews ensure a much higher trust for your business. Rivio gives reviews up front, and gets even more with e-mails dispatched post-purchase, ultimately resulting in solid customer trust, better conversion rates and eventually revenue growth. Also this platform dispatches a personal e-mail to customers after purchase. These Post-Purchase E-mails are fully automatic and customizable, enhancing customer feedback to be as quick and simple as…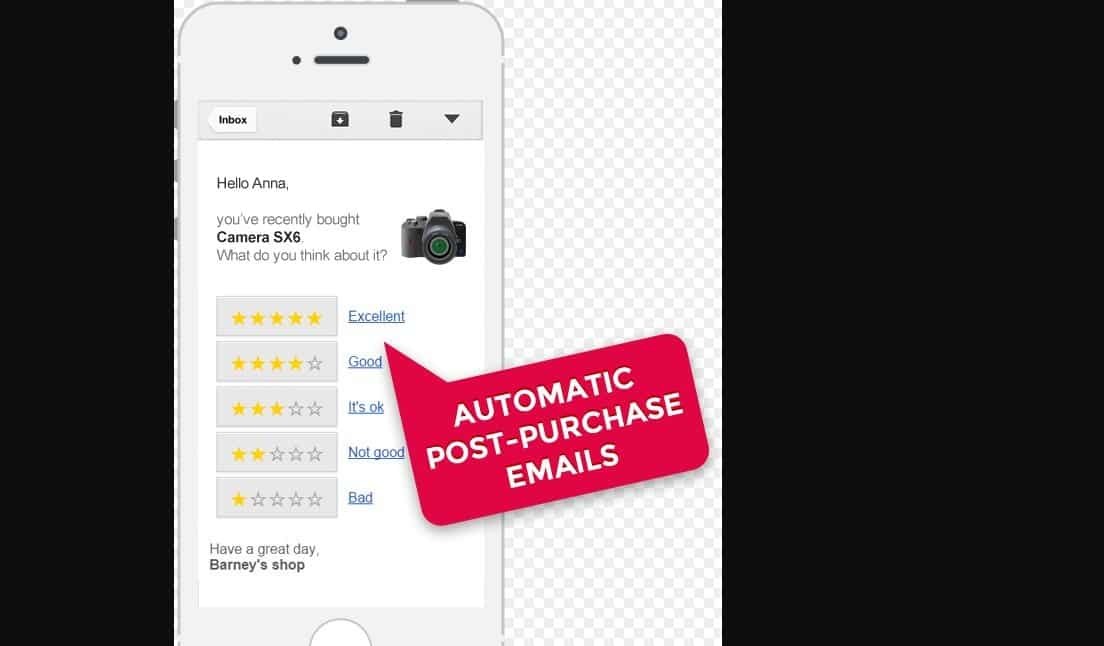 8
Feefo
Feefo features an 'Insights' specification which provides a complete understanding of a business' performance. This feature organizes business info and related data from the point of view of the customers into comprehendible sections. It employs genuine feedback. It also features data collection and ensures the visibility of business areas. It allows the monitoring and reporting of correct data structure application. Feefo features a target management insight to employ relevant operational, product, merchandising and senior management personnel. It permits open interaction with merchant organizations. It also supports a reporting feature against business functions. These features include channels, suppliers, carriers and marketing…

9
Mzinga
Mzinga is a leading provider of enterprise social software solutions and services serving the learning, marketing and support markets for employees, customers and partners. Through a combination of enterprise-class technology, strategy and online moderation services, Mzinga's social solutions enable businesses to increase revenue and lower costs by improving brand visibility, employee performance, workplace satisfaction, and customer loyalty. Using Omni Social Learning, Business can create a social business ecosystem that enables social learning, ongoing communication, collaboration, knowledge sharing, peer support, and more. Mzinga provides customer experience leads to loyal customers. Mzinga adds the social web into that equation—along with customers who…