Review
PowerReviews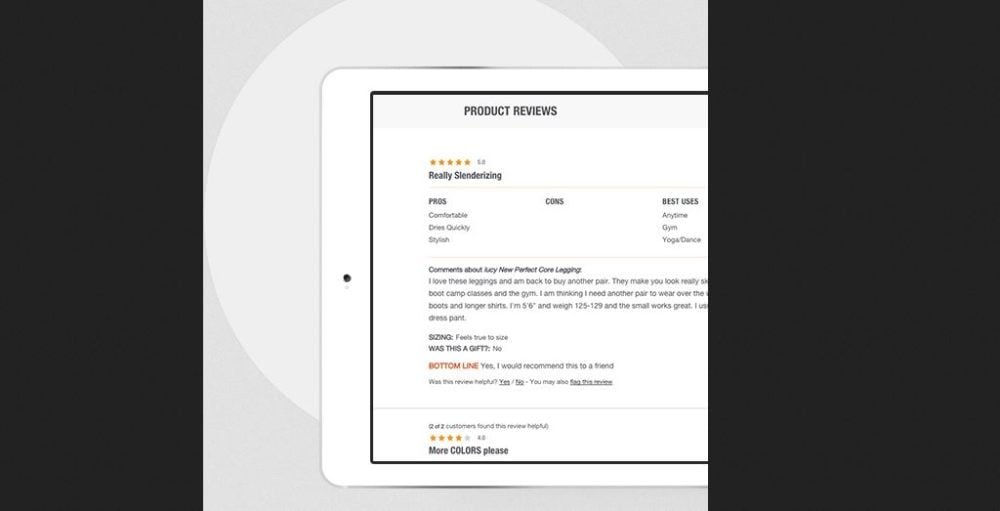 Overview
PowerReviews works with more than 1,000 global brands and retailers to increase conversion and improve products and the customer experience with ratings and reviews and Q&A software.
Store reviews and ratings of a brand
Enable users to increase sales and revenues
Connect millions of retailers and customers
Standard plan : $399 per month Business plan: $699 per month Enterprise plan : custom plan
Small (<50 employees), Medium (50 to 1000 Enterprise (>1001 employees)
Customers of the current era rely more on the experiences of others to guide their decision making. They rely on rating and reviews so as to make buying decisions. Customers make purchases online and in-store. Ratings and reviews of customers play an important role in convincing other buyers to make a buying decision. The Power review software stores review and rating of customers to attract customer traffic.
The software enables its users to turn browsers into customers. The software play an important role in helping its users to generate huge volumes of sales and revenues. The software enables its users to attract customers. Through a syndicated network, the software reaches millions of retailers and buyers.
The software enable shoppers to search and reach the brands of users. The software syndicates reviews and rating with Google. Reviews and ratings play an important role in improving ones products and services. The software assist its clients to amplify sales, revenues and customers.
The software knows that what customers says about a brand, is the most valuable information. Reviews of customers are helpful to companies as well as other customers. The software connects its users to more than thousands of customers. The software records reviews and rating of customer about brands from different industries. Health and beauty, home and garden, sports good, fashion apparel, electronics, food and beverages etc. industries are covered by the software solution.
The software provides powerful feature to drive large numbers of customers and significantly impact profits. The software makes a brand well-known among the target market.