Review
Dynamics GP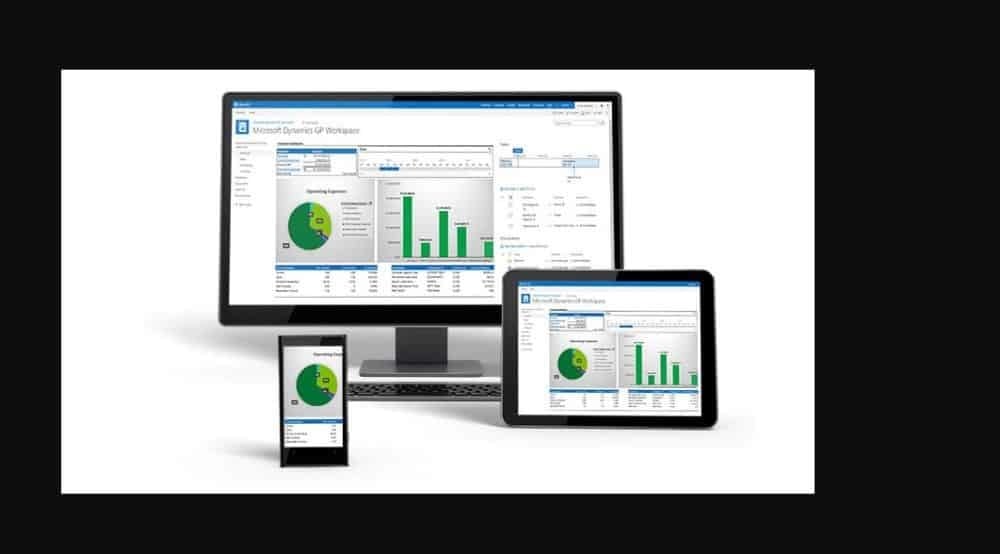 Overview
Dynamics GP works like (and with) your favorite productivity tools—Microsoft Outlook, Word, and Excel—to reduce training time and eliminate potential disruptions
ERP Software,ERP Software SMB
• Financial management and accounting
• Inventory management and operations
• Sales and service
• Business intelligence and reporting
• Human resources and payroll
Small (<50 employees), Medium (50 to 1000 Enterprise (>1001 employees)
What is best?
• Financial management and accounting
• Inventory management and operations
• Sales and service
Microsoft Dynamics GP is a financial accounting system for small to midsize businesses which has all the standard accounting processes delivered in a logical navigational architecture with links to micro functions and allows to cut IT infrastructure costs without compromising the accounting power of the software.
Microsoft Dynamics GP offers features such as general ledger, payables, receivables, cash flow management, fixed asset management, intercompany, national accounts, multicurrency management, analytical accounting, revenue/expense deferrals, bank reconciliation, electronic banking suite, safe pay, cashbook bank management, electronic bank management, electronic reconciliation management, customer/vendor consolidation, lockbox processing, refund checks, grant management, encumbrance management, account level security, field level security, dynamics process server, unlimited management reporter designer user, unlimited management reporter viewer user, analysis cubes library, advanced analysis cubes library, human resources unlimited employees, payroll (U.S. and Canada only) unlimited employees, payroll direct deposit, federal magnetic media, payroll connect, position control, HRM self-service suite, invoicing, sales order processing with advance invoicing, extended pricing, order management, inventory control, bill of materials, purchase order processing/receivings, landed cost, PO generator, requisition management, time and expense and unlimited business portal.
MS Dynamics GP monitors inventory stock levels and costs then sets prices on customer-by-customer basis and features multiple costing methods, tiered pricing, and alternate vendors which allows multiple locations and bins with tracking reason codes and cycle counts, and fast tracking of components and sub-assemblies used in light manufacturing and similar production. MS Dynamics GP's appearance and functionality can be modified via Visual Basic coding like adding new fields, changing global resources to affect the entire application, and attaching code for less complex business logic.
You may like to read: Top ERP Software, Free, Open Source ERP Software, Top ERP Software for SMB, Top Cloud ERP Software, ERP Software for Large Business.