Review
Compass Suite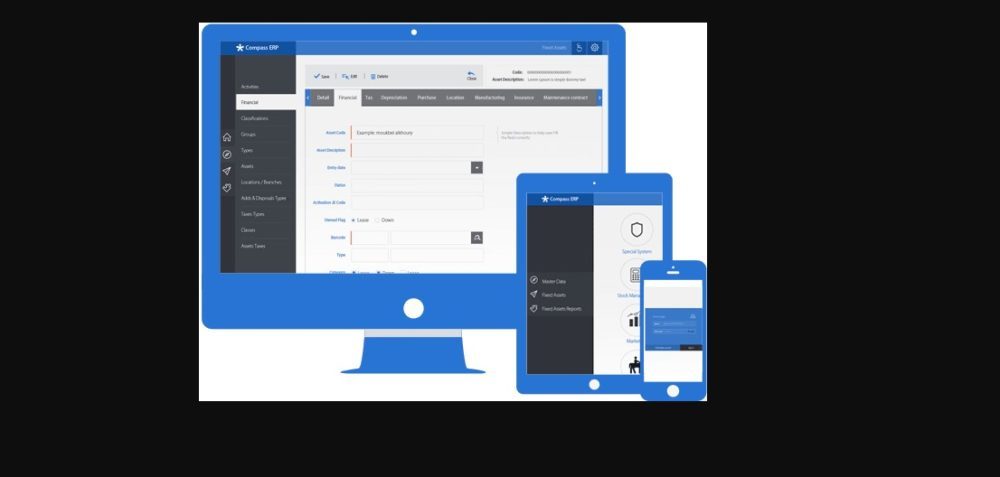 Overview
Compass Suite is a dual language (English-Arabic), Oracle based Enterprise Resource Planning system, designed to support, automate, manage, control, and monitor business process and functions within an enterprise by using different integrated modules representing all departments of the organization
ERP Software,ERP Software SMB, ERP Software Cloud
• Financial Management
• Fixed Assets Management
• Forex Management
• Human Resources Management
• Inventory Management
• Procurement Management
• Shareholders Management
• Supply Chain Management
Small (<50 employees), Medium (50 to 1000 Enterprise (>1001 employees)
What is best?
• Financial Management
• Fixed Assets Management
• Forex Management
• Human Resources Management
• Inventory Management
• Procurement Management
Compass Suite is a dual language (English-Arabic), Oracle based Enterprise Resource Planning system, designed to support, automate, manage, control, and monitor business process and functions within an enterprise by using different integrated modules representing all departments of the organization. Compass financial helps you integrate financial processes seamlessly with other modules including human resources, manufacturing, sales, warehousing etc.
It also allows for flexible reporting mechanism that allows organizations to plan ahead. Compass Assets Management helps to control all fixed assets, through tools such as auto generation of assets codes & barcodes enabling both a qualitative and quantitative overview your assets. Compass Forex Management enables companies to have a clear overview of forex markets by handling all currency exchange transaction and remittance processing for foreign exchange & financial services.
Compass HRIS automates and lets managers to have complete control over human resources functions of recruitment, payroll, employee data recording, and tax compliance. Compass inventory management helps managers control all inventory operations from materials delivery, tagging, transfer, inspection, and maintenance, saving time spent on counting and locating inventory.
Compass Procurement Management handles the entire purchasing process from the purchase request to the purchase order enabling you to compare vendors and evaluate them based on the required criteria to improve your processing time and business needs.
Compass Shareholders Management helps in managing in a wide variety of stock issues starting from defining stocks to ownership transfers maximizing efficiency in stock transactions. Compass Supply Chain Management enables preparation, planning, implementation, and synchronization of the whole supply chain process letting you to experience greater control and efficiency.
You may like to read: Top ERP Software, Free, Open Source ERP Software, Top ERP Software for SMB, Top Cloud ERP Software, ERP Software for Large Business.