Top 17 Lead Capture Software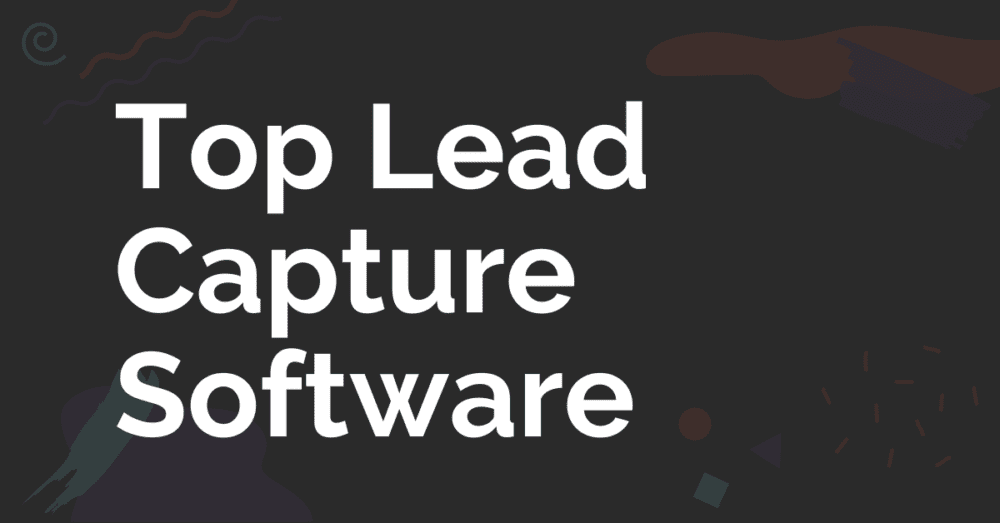 It has been discovered that 80% of first-time visitors will not commit to buying on their first visit. However, they will come back again after a space of time to make their online purchase. This time around, if a business does not have a way of getting close to the visitors on their first visit, there is the possibility that they will purchase what they need online or get the service needed from rival competitors.
Bearing that in mind, any business organization that really wants to gain the market of today and remain visible must have a means of capturing the leads of the customers that visit the business site. That can be achieved with the help of the lead capture software. Every business of today needs this software to monitor their customers and their future prospects. It is a very easy way of taking the awareness to the right customer.
Examples of Lead Capture Software: Lead Connect, Interact, LeadCandy, Linkelead, Publicate, NetLine, EmailMeForm, Wishpond, Akkroo, Landingi, LeadsBridge, BlueConic, FormCrafts, PX, Justuno, FormAssembly, Leadfox, ActiveProspect, Many Contacts are some of the Top Lead Capture Software.
What are Lead Capture Software?
The lead capture software is the tool that the business of today uses to effectively stay in touch with every first-time visitor to their company website. A lot of info concerning the visitor is gotten through the sales team and it is used to contact such visitors after their visit. Information on the visitor can also be obtained through the customer reps of the company; it may be from sales reps or through direct leads.
This software uses the information about such visitors that were stored in it to get in touch with the visitors for future business transactions. It is the database for all prospective customers or those that are action takers. Every business needs it to effectively coordinate and make full use of the sales medium to the fullest. Any company can as well get data for their lead campaign through the web form. The mentioned sources can be taken advantage of to make the campaign total.
You may like to read: How to Select the Best Campaign and Lead Management Software for Your Business, Top Campaign and Lead Management Software, Top Lead Intelligence & Lead Mining Software,  and Top Predictive Lead Scoring Software
Visitors May be Lost Forever : If any company refuses to capture their leads; there is the risk that such visitors will be lost and gained by rival companies. More than half of online shoppers will not buy on their first visit. A serious company should stay close through this software.
Great For Companies That Are Into Page Campaigns : Any company that is into paid traffic campaigns will get a competitive advantage if they shift their focus into making effective use of this software. The emphasis should be on it if any brand in this category desires to capture a large percentage of the market.
The CRM Of A Business : The business of today must have an excellent customer relations management (CRM). There must be a seamless association between the business and the CRM. The Lead Management software is useful in this regard.
The Closing The Sales : Most businesses spend a lot of time chasing the leads. When they get such, they spend ample time again closing the sales. This software will take away the burden off the shoulders of business owners. It will effectively chase leads in an excellent manner leaving out only the aspect of closing the sales. No business can ask for more.
Top Lead Capture Software
Lead Connect, Interact, LeadCandy, Linkelead, Publicate, NetLine, EmailMeForm, Wishpond, Akkroo, Landingi, LeadsBridge, BlueConic, FormCrafts, PX, Justuno, FormAssembly, Leadfox, ActiveProspect, Many Contacts are some of the Top Lead Capture Software.
Top Lead Capture Software.
PAT Index™
1
Lead Connect
Lead Connect - LinkedIn Outreach Platform, helps you to generate Quality Leads from LinkedIn. LinkedIn along with Lead Connect will help you to reach your targeted audience, send connection invitation and personalized follow-up messages just with a click. Lead Connect fuel growth by transforming how businesses attract, engage and delight customers leveraging LinkedIn's a huge network. The all-in-one sales solution that helps small to medium sales teams save time at every stage of the funnel while growing their revenue. Lead Connect provides integration with Hubspot CRM and that too just on a click. All the information regarding the prospect will be pushed…
Overview
•Automated 1st Degree Cadence
•2nd & 3rd Connection message
•Hubspot CRM Integration
•Black-List, Team Sync
•Black-List Company
•Send up to 100 invitations per day
•Reach targeted leads on LinkedIn
•Time saver & Smart work
•FREE FOREVER - $ 0/Month
•PROFESSIONAL - $ 25.95/Month
•GROW - $ 45.95/Month
•ULTIMATE - $ 85.95/Month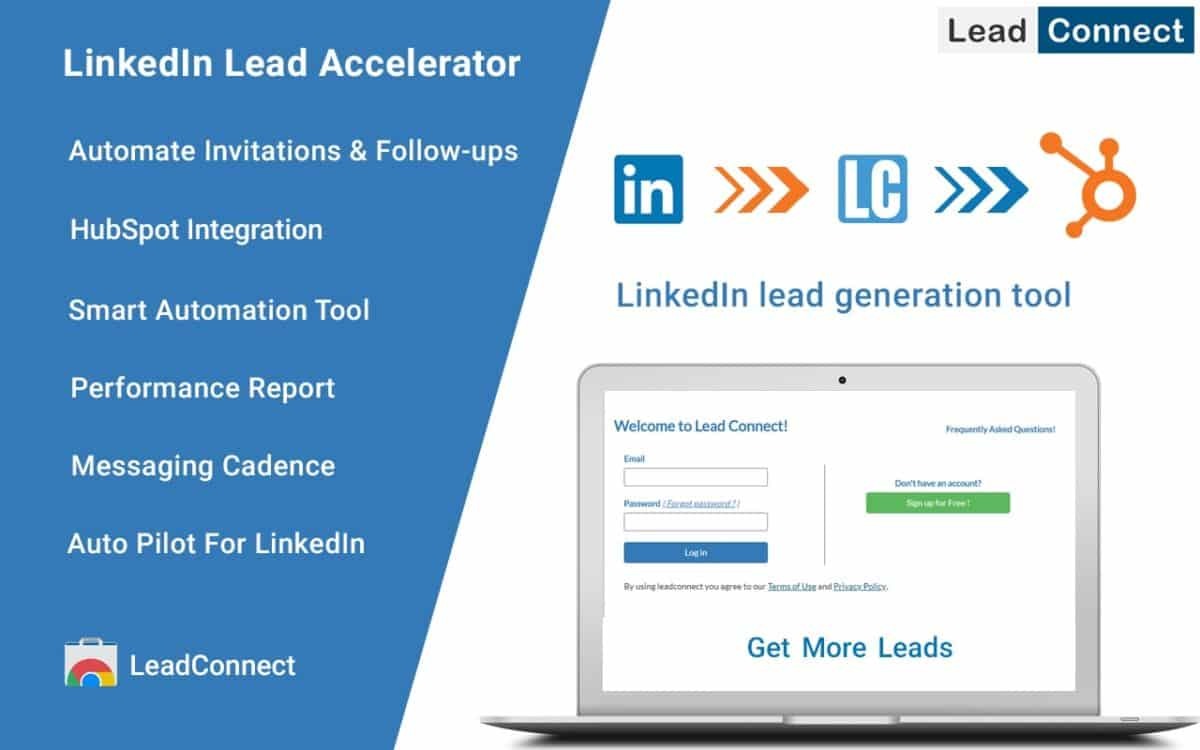 2
Interact
Interact is a tool for creating quizzes for businesses as a way of generating leads, driving traffic, and segmenting the audience. Interact can create 3 types of quizzes: Personality Quizzes, Scored Quizzes and Assessment Quizzes. Interact has 200+ personality quiz templates that are ready to go but fully editable. Make assessments with Interact, also called multiple choice quizzes. With this type, every question has a correct answer and the results of the quiz are based on how many points one gets correct in the quiz. Show people if they got each answer right immediately after the quiz taker chooses an…
Overview
• Branching Logic: Show users different questions depending on how they answer previous questions
• Conversion tracking: Connect Google Analytics or Facebook Pixels to track conversions
• Advanced analytics: See aggregated audience data and drop-off graphs for your apps
• Quiz Visiblity: Public apps will be viewable in the quiz gallery and may be used as templates
• Understand the audience better with survey-style analytics
• Quiz Analytics: See a visual funnel of exactly how the quiz is performing at any time
• Lite - $17 / month
• Growth - $53 / month
• Pro - $125 / month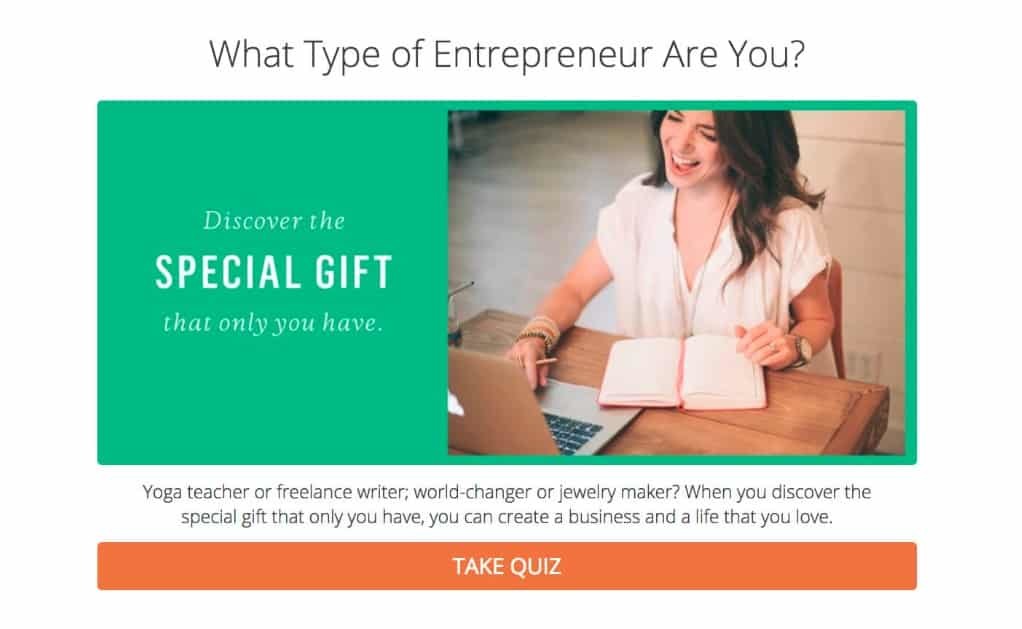 3
LeadCandy
LeadCandy lets users find emails and mutual contacts by targeting 250 million+ business professionals with laser precision. LeadCandy features smart lead list, teams, data enrichment, kickstart, custom and customers. LeadCandy's smart lead list lets the users find potential prospects that can convert faster. LeadCandy scans through the Twitter followers of the user's competition and complementary products, and finds their contact details (name, company, verified email, location) so that the user's can reach out to them to win new business. The users can start a drip email outreach campaign, and personalize the user's emails by mentioning how the users found them.…
Overview
• Verified email address and mutual contacts
• Leverage your team's professional and social networks
• Run highly targeted and personalized marketing campaigns
• Search for prospects
• Standard - $45 / mo.Billed annually; 250 credits / mo.
• Plus - $99 / mo.Billed annually; 700 credits / mo.
• Gold - $299 / mo.Billed annually; 2,500 credits / mo.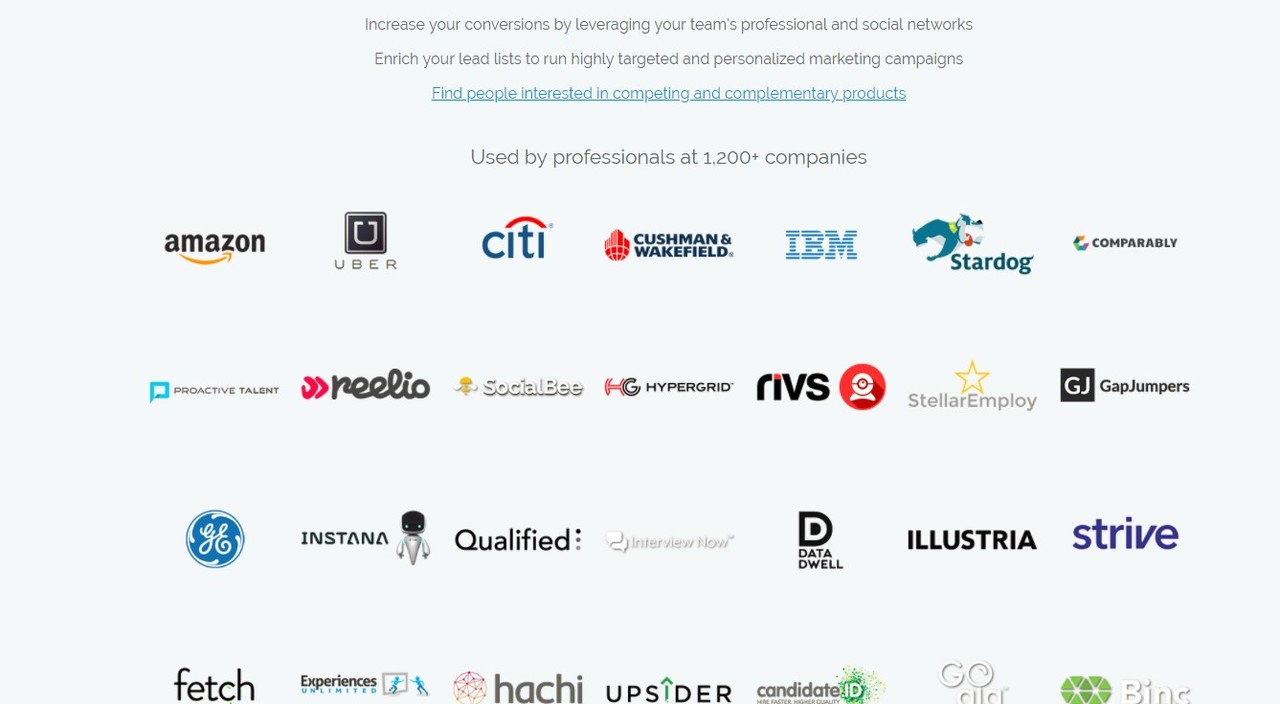 4
Linkelead
Linkelead is a lead capture software that provides you with new lead generation tools that offer you with an excellent platform for automating your work in LinkedIn. The modern lead generation tools enable you to collect a large number of leads in a short period of time. The modern lead generation tools also enable you to make your sales more effective. Linkelead provides you with an excellent platform for creating personalized message templates and offers. The personalized offers and message templates enable you to make a good investment for your future sales. With the personalized offers and message templates you…
Overview
• Message templates
• Personalized offers
• Lead automation
• Network of contacts
• Automated message templates
• Thematic mailing lists
• One month pack - $49
• One year pack - $199
• Lifetime pack – Contact Us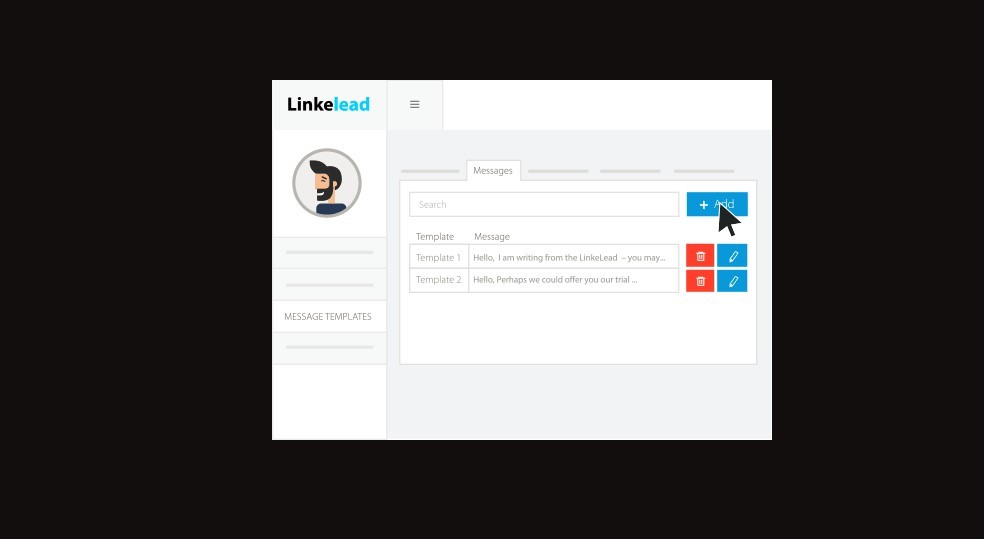 5
Publicate
Publicate is a simple but lead capture software used for creating newsletters that work with email services. Publicate enables you to eliminate frustrating alignment issues faced in newsletter creation. With Publicate, you have an excellent platform for easily locating, cropping, and aligning images for use in your newsletters. Publicate allows you to design newsletters and beautiful emails without the knowledge in design and coding. Users also have the ability to create newsletters for Gmail and Outlook. Publicate offers multiple apps and integrations that enable you to connect all your favorite tools to supercharge your workflow and even save more time.…
Overview
• Content library integrations
• Publishing integrations
• Unlimited users
• Team workspace
• Publicate branding
• Individual -$15/mo
• Team -$49/mo
• Business - $99/mo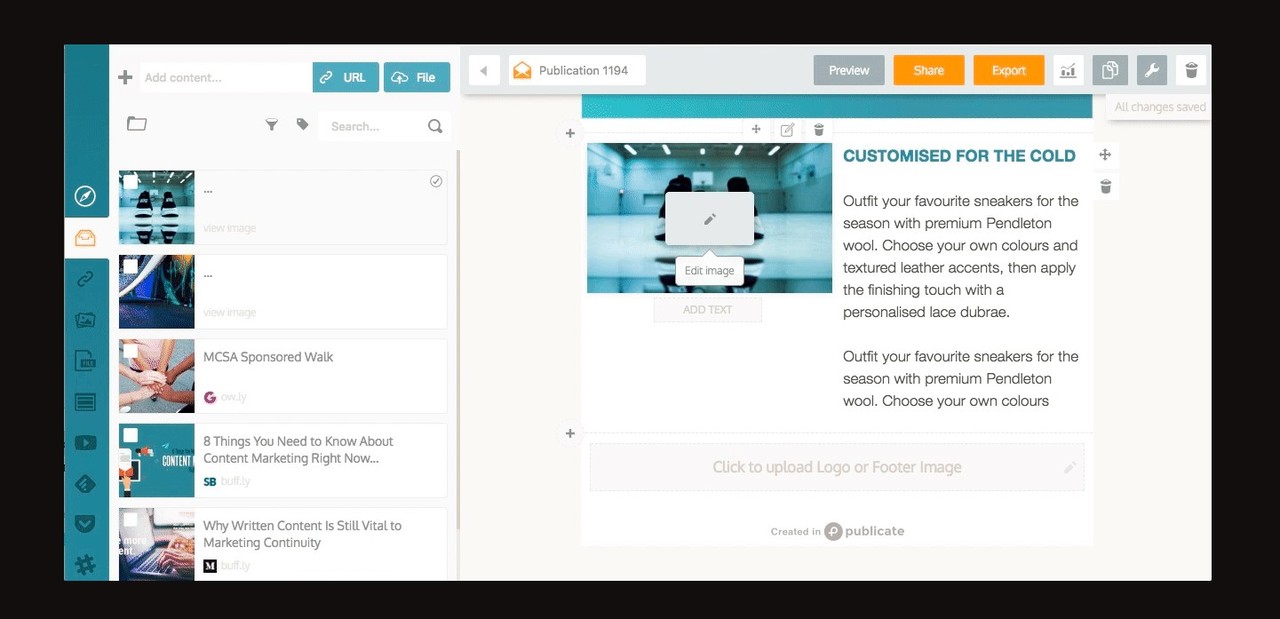 6
NetLine
NetLine is a lead capture software that enables you to promote your content with B2B content syndication lead generation network. NetLine provides you with an excellent platform for amplifying your reach by enabling you to drive net new lead generation. NetLine offers you with a lead generation platform that combines B2B content syndication network to drive scalable and repeatable lead generation. NetLine uses hyper-targeting capabilities and predictive technologies that enable you to leverage its system to your organization. NetLine enables you to capture intent leads by facilitating the identification and generation of intent-based leads by using their Audience Target Technology.…
Overview
• Demand generation strategy consulting
• Advanced campaign analysis and optimization
• Dedicated account management
• Account based marketing
• Content sponsorship
• High quality lead generation
• Lead nurturing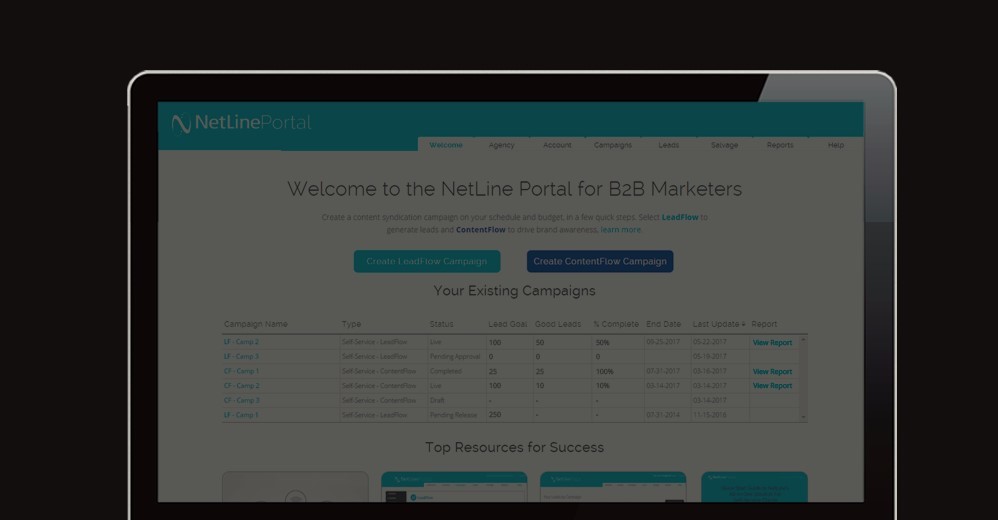 7
EmailMeForm
EmailMeForm is lead capture program that provides you with sophisticated features that enable you to create mobile responsive forms as well as brand you own design and logo. The forms and surveys created by EmailMeForm have a responsive design to provide you with an excellent platform for providing the same user experience on all platforms and devices. The mobile responsive forms have the ability of adjusting to your screen size. Other key features offered by EmailMeForm include payment integration, social integration, multi-language, anti-spam properties, management of users, branch logic, file uploads, an autoresponder, and advanced reports. EmailMeForm enables you to…
Overview
• Mobile forms
• Branding
• Payment integration
• Anti-spam
• Password protect
• Social integration
• Multi language
• Branch logic
• Pro - $19.95/month
• Plus - $9.95/month
• Basic - Free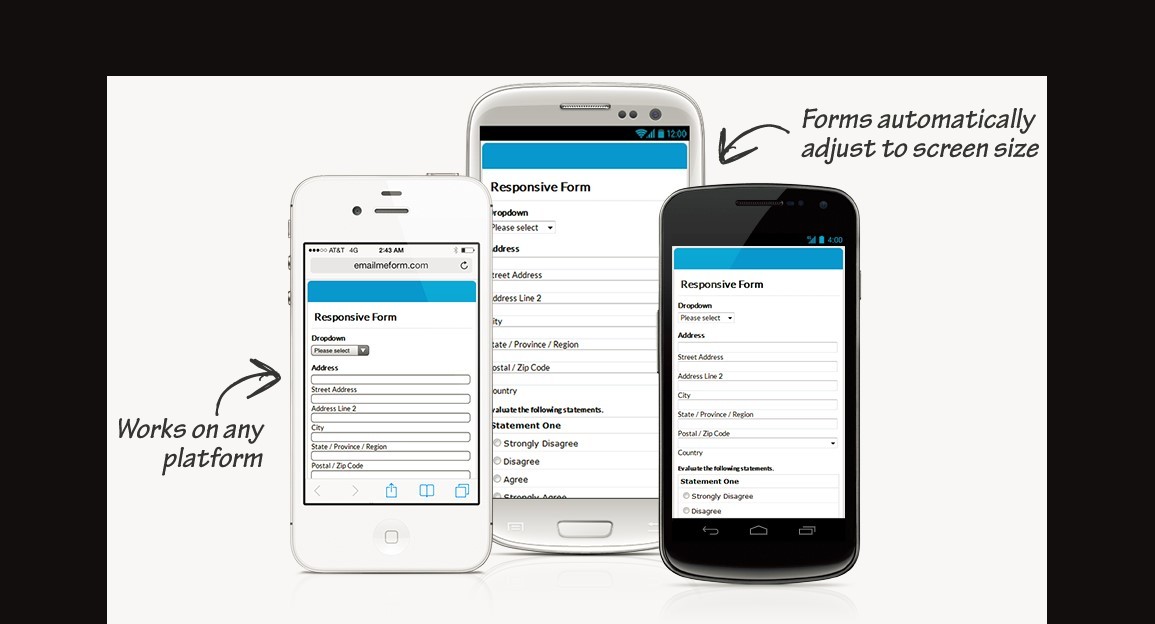 8
Wishpond
Wishpond helps to automate the digital marketing with powerful and easy-to-use marketing automation that enables the user to nurture leads and retain customers, automatically. It helps to send personalized email campaigns to the leads based on demographics and activity. Wishpond can help to use the information the user have about their visitors to send segmented email campaigns. The user customize the emails they send (and when they send them) based on lead activity. Marketing automation allows the user to send the perfect emails at the perfect times. The user forward hot leads to the sales team. The user use marketing…
Overview
• Phone, email and live chat support
• Integration with Slack, Twilio, GoToWebinar & 12 CRMs
• Dynamic replacement on campaigns
• Lead list management, segmentation and scoring
• Marketing Automation
• Landing Pages strategies
• Campaigns, Contests & Promotions
• Website Popups
• Online and email marketing
• $49/month Billed Annually
• $99/month Billed Annually
• $199/month Billed Annually
• Done For You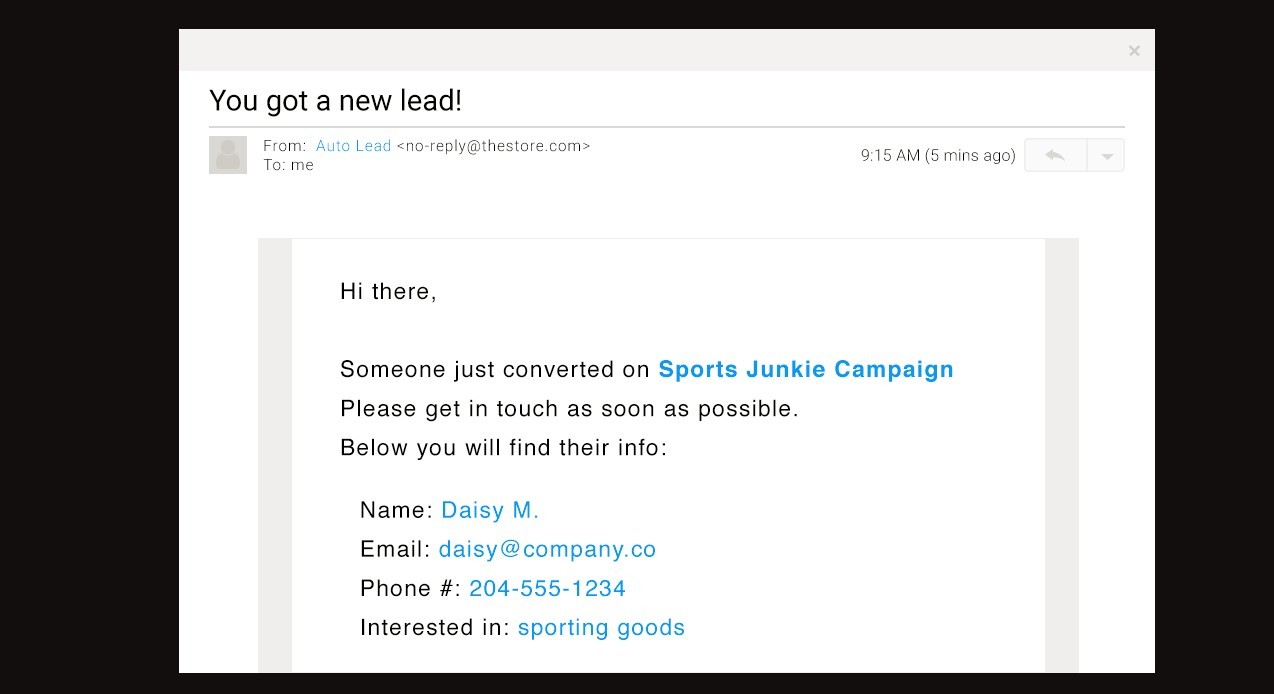 9
Akkroo
Akkroo is a lead capture application that enables you to capture and engage with your leads straight from the show-floor. Akkroo provides you with an excellent platform for integrating event qualified leads into your current marketing and sales workflows. With Akkroo, you have an excellent platform for measuring power-driven data decisions on the time and location for exhibiting in the future. Akkroo provides you with a powerful, easy to use, and flexible cloud-based dashboard that enables you to design and manage event lead capture forms. The flexible cloud-based dashboard also provides you with an excellent platform for directing your team…
Overview
• Manage events from the cloud-based dashboard
• Build, customize and brand your event lead capture forms
• Coordinate devices and team activity
• Scan business cards on the spot with accurate transcription
• Show sales and marketing content in the app
• Pre-load and manage list of events attendees
• Send out automatic, personalized follow-ups
• Standard plans - €4000 annual pricing
• Pro plans - €8000 annual pricing
• Enterprise and custom plans – Contact us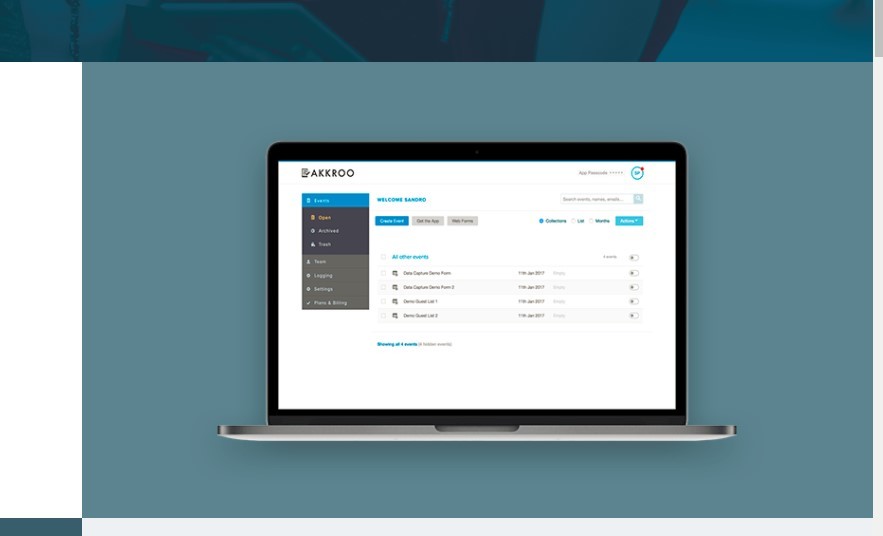 10
Landingi
Landingi is a lead capture software that provides everything a user requires to create a landing page. Landingi provides you with a drag and drop editor that enables you to easily change, customize, and add anything you require to appear on your landing page with no coding required. Landingi makes it easy to choose a design for your landing page by providing you with more than one hundred customizable templates. The primary features offered by Landingi include creation of Landingi page, publishing landing page, managing leads, automate key tasks, analyze and optimize, and work with customer. In publication of landing…
Overview
• Create landing page
• Publish landing page
• Manage leads
• Automate key tasks
• Analyze and optimize
• Work with customers
• Create - $29/mo
• Automate - $49/mo
• Agency - $109/mo
• White label - $185/mo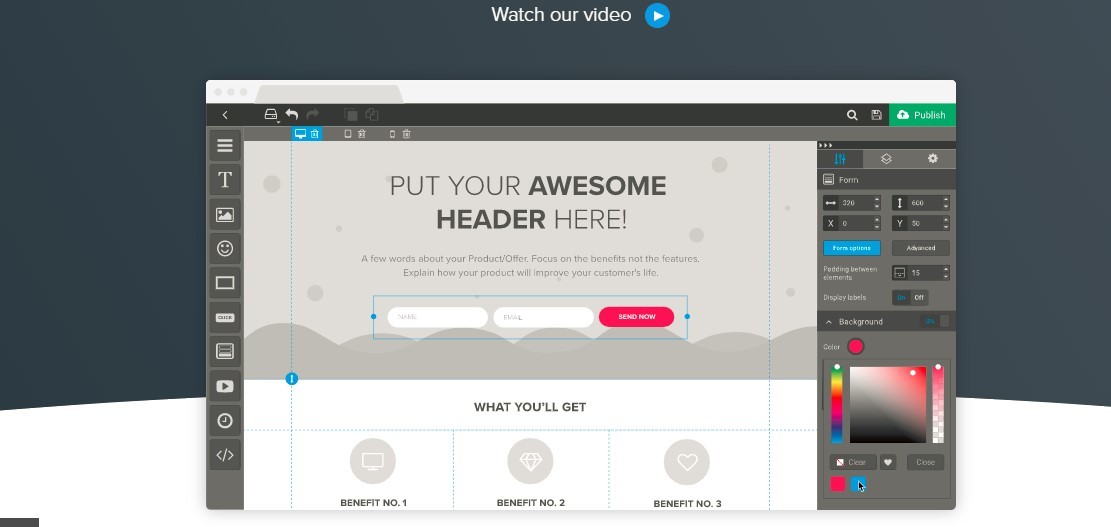 11
LeadsBridge
Leadsbridge is a leads generation platform with landingLeads that lets the user integrates the Landing Page Builder like LeadPages, Unbounce or Instapage with the CRM & Email software. LeadsBridge syncs Custom Audiences with CRMs, Email Marketing software, Webinar software and miscellaneous tools. The user communicates with their new leads as soon as they come in. To secure FB Ads, API Integration Leads Bridge has the best way to safely integrate the email marketing software, which means no insecure connections. It offers advanced automations where the user can send leads to the right CRM segment/list. Push ad tracking datapoints, filter, distribute…
Overview
• Lead Ads Automation
• Evergreen campaigns of LeadsBridge keep the audiences always fresh adding new subscribers/contacts and deleting unsubscribers and unsegmented users.
• Combined Audiences helps to create custom audiences and lookalike audiences combining multiple CRMs or cloud files.
• Always-updated Lookalikes - Lookalike audiences perpetually optimized to include more people similar to the ideal customer.
• Marketer $260/yr/Billed annually - 3 months FREE
• Hero$440/yr /Billed annually - 3 months FREE
• Guru $890/yr/Billed annually - 3 months FREE

12
BlueConic
BlueConic is the world's simplest and most accessible customer data platform, built for marketers to harness the data required to power the recognition of an individual at each interaction, and then synchronize their intent across the marketing ecosystem. Blueconic features advertising, customer data / CRM, DMP and email. BlueConic is designed to be controlled by marketers so BlueConic designed the UI to provide an intuitive point, drag, and click interface that doesn't require advanced knowledge like SQL for segmentation. In addition, the platform features intuitive in-context dialogue creation and editing (inline, WYSIWYG and HTML) to manipulate any HTML-based channel without…
Overview
• Collect rich first party data and integrate your ad tech solutions
• Use BlueConic to connect your CRM solution
• Build look-alike segments in your DMP
• Collect behavioral data from web and mobile channels
• Unify data across web and mobile platforms
• Pyxis – Start free now
• Chamaeleon - Starting at $500 /month
• Phoenix - Starting at $2,000 /month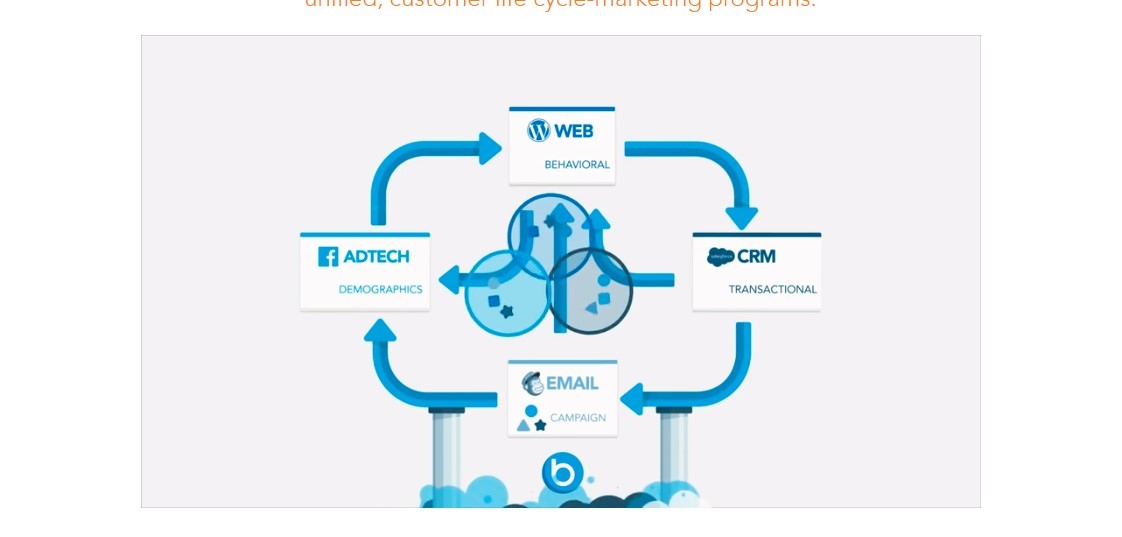 13
FormCrafts
FormCrafts is an online form builder and an online survey tool to help the users create great forms for the user's site. FormCrafts offers features such as sign up, contact and registration forms, survey and feedback and order and booking. FormCrafts provides different form templates such as contact forms, newsletter signup, customer support, contact registration, order form and job application. FormCrafts lets users sign up people for an event, or program. The users can also use FormCrafts' dashboard to manage simple workflows. FormCrafts also lets the users create intuitive feedback forms and surveys so customers will never have long and…
Overview
• From simple contact forms to long lead registration forms
• Sign up people for an event, or program
• Create intuitive feedback forms and surveys
• Accept payment from your users your own mini online store in a form
• Create better signup forms for your lists
• Startup - $15/ month
• Growth - $30/ month
• Business - $75/ month
• Enterprise - $195/ month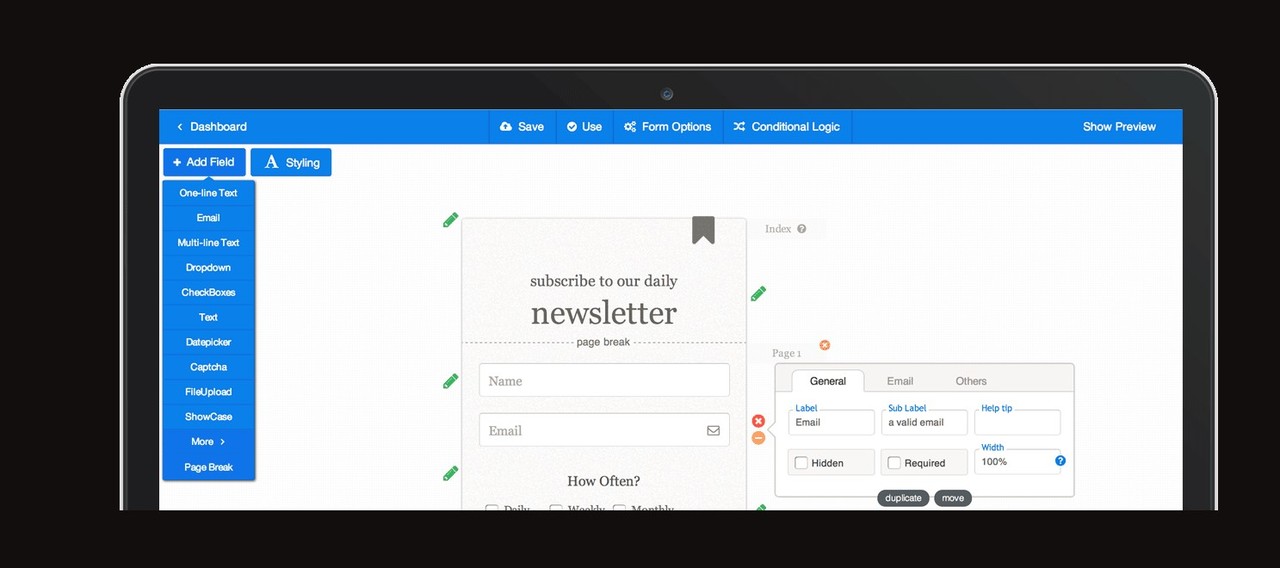 14
PX
PX is a powerful SaaS platform that allows lead buyers and publishers to setup and manage all of their lead gen activities. PX helps from setting up lead gen campaigns to verifying, scoring, and tracking and distributing leads and calls. Imagine an open exchange where publishers and lead buyers can exchange leads, clicks, and calls across all verticals with full transparency that is how PX, Performance Automated works. PX integrates with companies that are invaluable to the lead generation process. The user can access the robust set of features offered by both HasOffers and Invoca without ever leaving their PX…
Overview
• Offer Management
• Campaign Management
• Lead Scoring & Verification
• Lead Distribution
• Tracking & Publisher Management
• Lead Disposition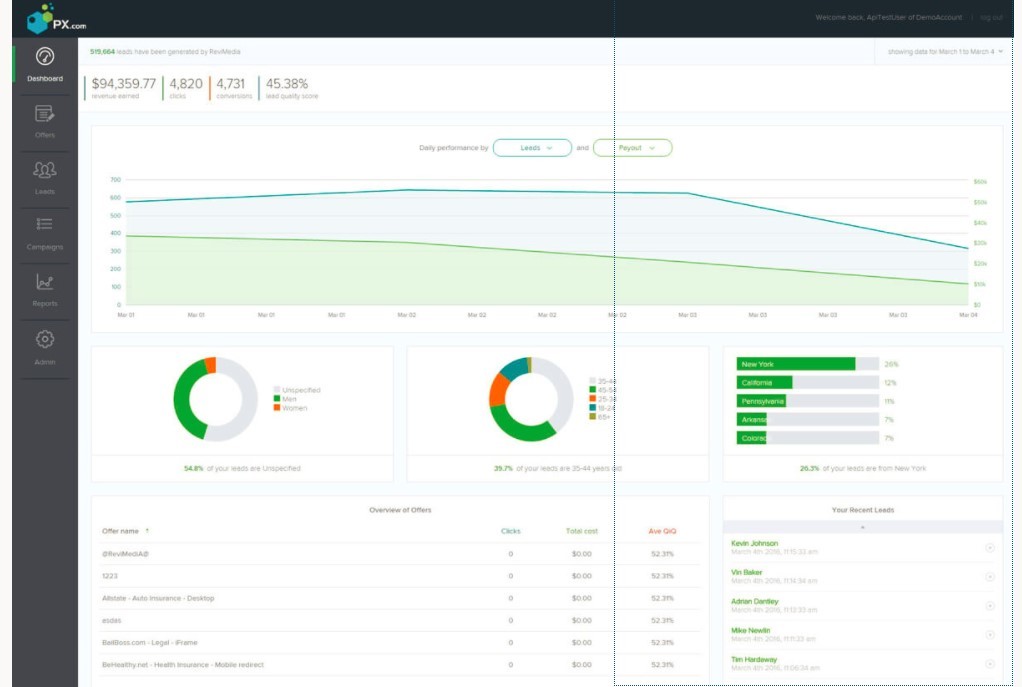 15
Justuno
Justuno is the conversion marketing toolkit that helps to create more value from the daily website traffic. It has all the tools the user needs to convert more traffic. The user can start converting their website visitors with Justuno's complete conversion toolkit. The user creates high-converting lead capture popups, signup bars, and signup forms. The user gets the power and flexibility they deserve with a world-class design drag and drop canvas, robust targeting engine, and 50+ email and CRM integrations. The user runs effective sales promotions and engages high-intent visitors at key moments during the purchasing process to drive more…
Overview
• Lead Capture
• Sales Conversion
• Website Messaging
• Integrations
• A/B and multivariate testing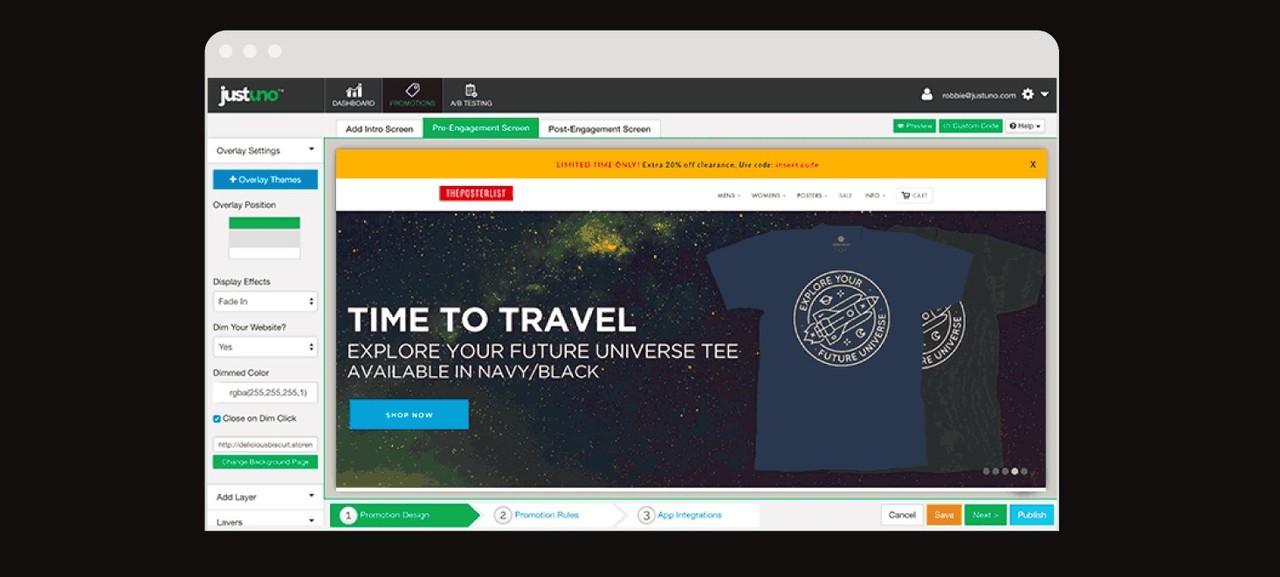 16
FormAssembly
FormAssembly is a lead capture software that provides you with a drag and drop form builder that streamlines visual editing and makes publishing easier for everyone in an organization. FormAssembly also enables your organization to easily manage complex forms. FormAssembly provides you with smart features packed with conditional logic, save and resume, and calculated fields. FormAssembly is fully responsive and dynamically resizes to fit all mobile devices and browsers, therefore, ensuring you deliver the best customer experience. FormAssembly is more than a creation tool as it provides you with robust data collection solutions. These solutions enable you to achieve maximum…
Overview
• Secure and compliant
• Flexible integrations
• Data governance
• Admin control
• HIPAA compliant
• Extreme data sensitivity
• Custom contract
• Salesforce marketing cloud
• Payment/invoicing
• Wordpress integration
• Notifications and autoresponders
• Custom domain option
• Reports and charts
• Professional - $89/month
• Premier - $224/month
• Enterprise cloud - $599/month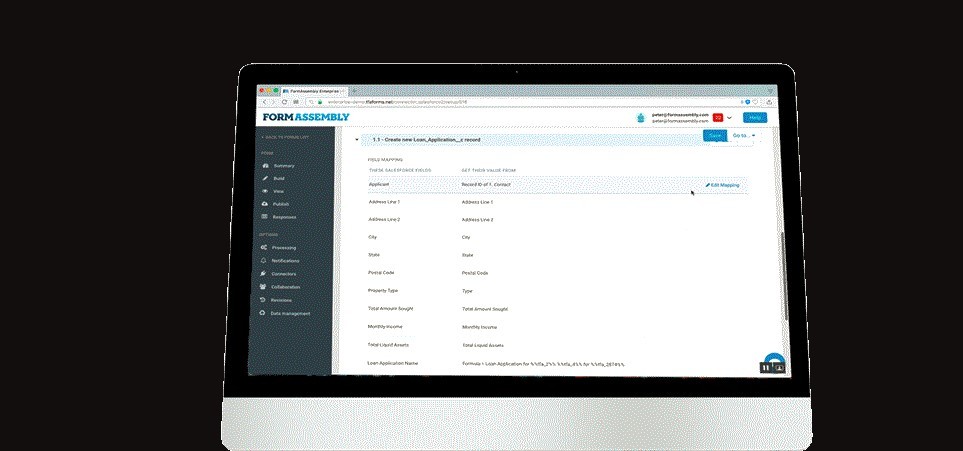 17
Leadfox
LeadFox is designed and created to help business increase the amount of highly qualified leads and prospects and improve the quality and reach of the marketing tactics via powerful marketing automation capabilities and tools. The software comes with a configurable and user-friendly WYSIWYG and drag & drop landing page generator, helping the user create professional looking landing pages that mesh well with their WordPress websites. There is no need for deep technical knowledge to build and deploy landing pages that work. LeadFox users can easily create pop-ups and banners and then deploy them on their sites or blogs right after.…
Overview
• Landing page
• Web Pop-ups and Banners
• Integrated Forms and CRM
• Email marketing
• Automation
• A/B Tests
• Dashboard (KPIs)
• Detailed Report of Your Performance
• Accessible Canada-Based Customer Service
• Fennec – $49.95/month
• Arctic – $99.95/month
• Red – $199.95/month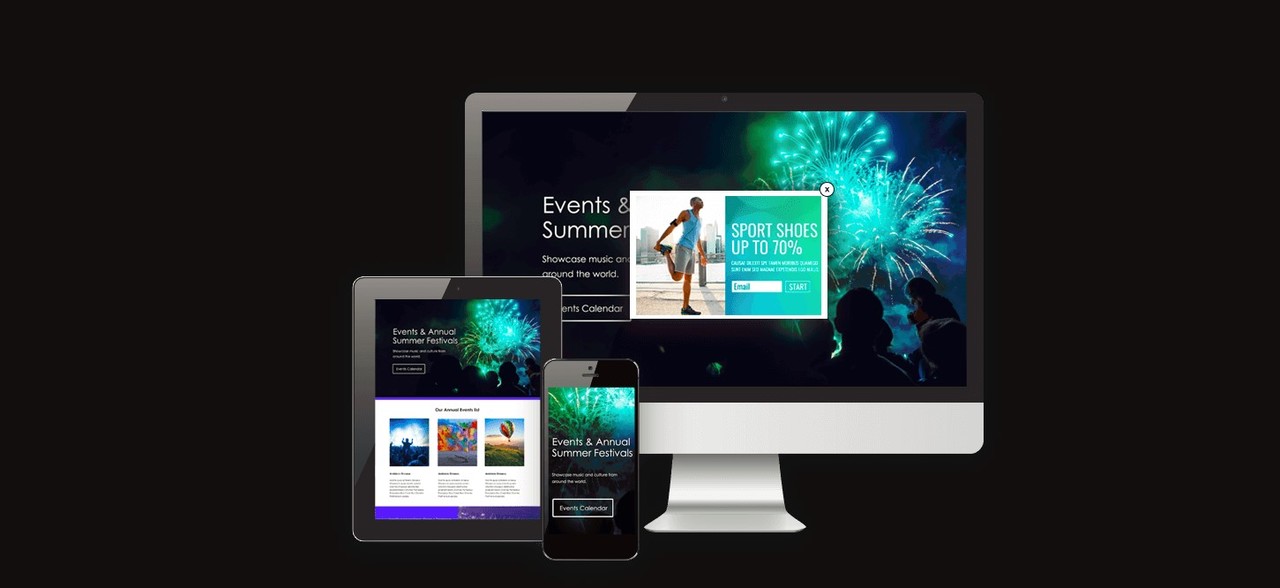 18
ActiveProspect
ActiveProspect is a lead acquisition software that provides proven expertise and technology for lead acquisition success. ActiveProspect enables you to scale your marketing by lowering your acquisition costs, increasing your conversion rates and guarding you against litigation. ActiveProspect enables you to capture leads from you previous sources, document consent for legal compliance, filter out the unwanted leads, and enhance leads through use of external data. ActiveProspect is also designed for marketers by providing them with an excellent platform for managing campaigns effectively. ActiveProspect provides you with a complete set of software as a service product that is designed to function…
Overview
• LeadConduit
• TrustedForm
• SuppressionList
• Self service - $10
• Standard -$500
• Professional - $1000
• Enterprise - $5000

19
Many Contacts
Many Contacts is a lead capture application that provides real time data enrichment immediately when your visitors fill your contact forms, landing pages, and shopping carts. Many Contacts enables you to achieve this by providing you with an excellent platform for installing tiny script on your website and automatically receive enriched visitor information. Many Contacts provides you with an excellent platform for accessing the forms you created even if the form is abandoned. The servers offered by Many Contacts enrich the information you filled in the online forms about your new leads. The servers also work on your landing page,…
Overview
• Unlimited websites
• Unlimited sync
• Unlimited exports
• Unlimited email alerts
• Prospect data
• Price starts at $29 per month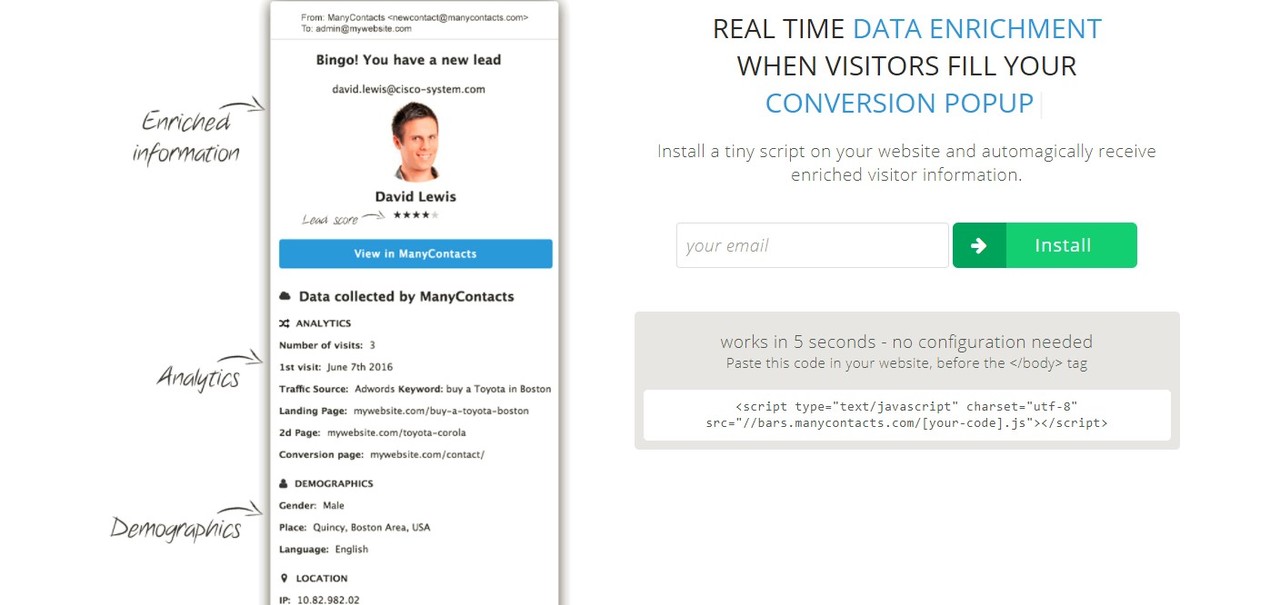 You may like to read: How to Select the Best Campaign and Lead Management Software for Your Business, Top Campaign and Lead Management Software, Top Lead Intelligence & Lead Mining Software,  and Top Predictive Lead Scoring Software