Review
Banktivity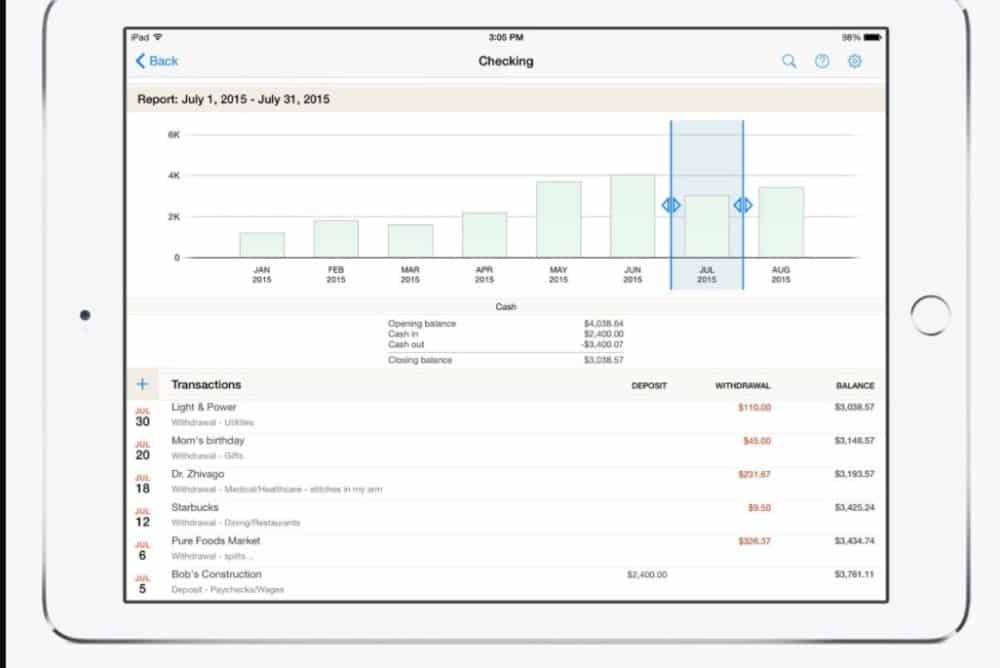 Overview
Banktivity lets you to see your complete financial picture instantly, in a clean, intuitive interface. Throughout the app, interactive bar graphs and pie charts deliver instant access to the info you need. Quickly navigate screens, swipe to edit transactions, and review your finances as if presented by a professional planner
Personal Finance Software
• Connectivity
• Direct access
• Direct download
• Web download
• Cloud sync
• Privacy and security
• Easy setup
• Account forecast
• Direct Access- $39.99 / year
Small (<50 employees), Medium (50 to 1000 Enterprise (>1001 employees)
What is best?
• Connectivity
• Direct access
• Direct download
• Web download
• Cloud sync
• Privacy and security
• Easy setup
Banktivity enable users to analyze, synchronize, and integrate bank accounts.
Banktivity eases the process of combining checks, savings, credit cards, investment and other accounts. Banktitvity enables users to categorize transactions regardless of whether they input the transactions manually or use the built-in bank connectivity options. This enables users to identify various spending habitats across accounts, even though the user and a partner have separate credit cards. Budgets in Banktivity enables users to enumerate spending targets in any category (e.g. Groceries) and their bills are automatically used to build up a budget.
Developing a budget in this manner ensures users spend only what they've planned and can modify the budget to ensure they take in more than they spend. Through Banktivity you can save more and curb unwanted expenses.
Banktivity provides a feature which allows users to compare current annual savings rate with previous years. This feature can be used by users to set goals, as well as monitor their progress. It can also be used to setup a monthly saving plan as part of budget. Banktivity allows users to focus on other important activities in the present and the future as it helps them to take charge their finances – putting expenses under control and building savings.
Banktivity can be used to save for a first car, a rainy day fund or save for retirement. Banktivity can also be used to plan for other big life events like saving for a wedding or house purchase. Users can use Banktivity's account forecasting feature to project their account balances into the future based on their bills and other scheduled transactions.