Top 57 Statistical Software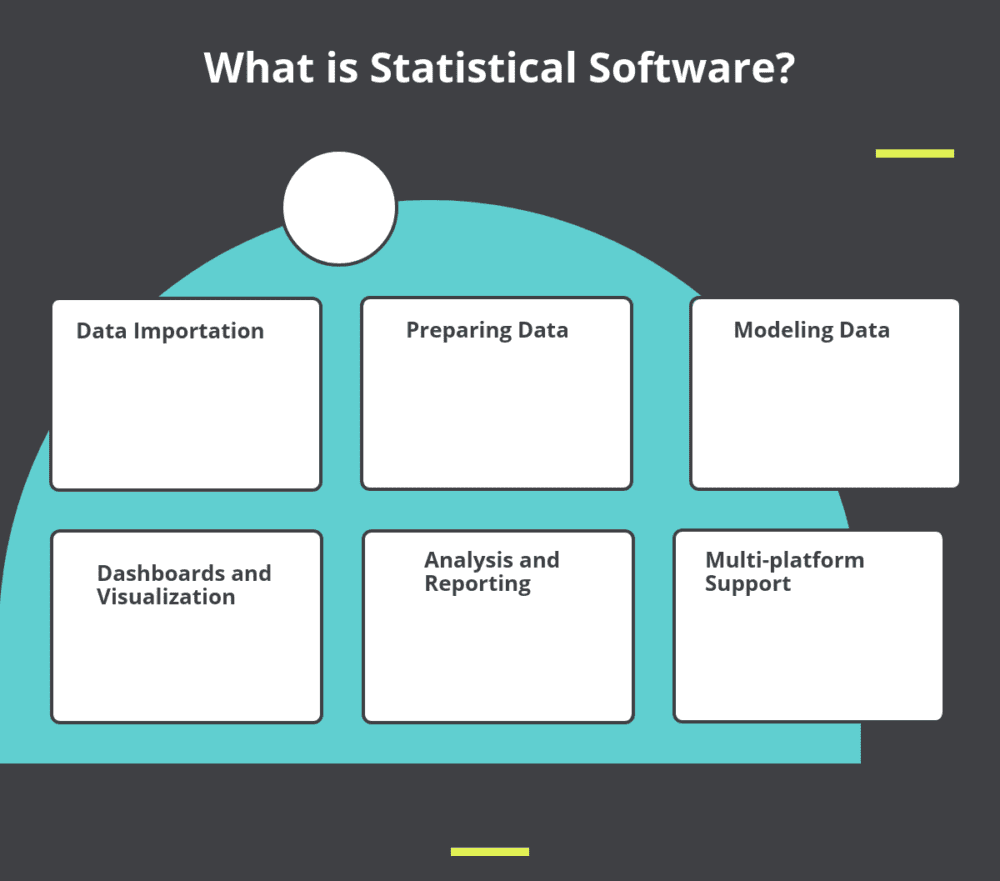 Specialized computer programs which are used for collection, organization, analysis, interpretation and statistical presentation of data are known as statistical software. The two main statistical methodologies, which are used in data analysis in some of the proprietary statistical packages used in statistical analysis are descriptive statistics and inferential statistics.Descriptive Statistics, summarizes data from a sample using indexes such as the mean or standard deviation, and Inferential Statistics, draws conclusions from data that are subject to random variation such as observational errors, and sampling variation.
We are living in the big data era where technology plays an important role in making critical business decisions. The most successful businesses use software to analyze all kinds of data including sales, employee, and customer data. Every business needs to use statistical methods for a number of reasons. For instance, companies use statistical methods for performance management purposes. This involves collecting data about employee performance and analyzing it to maximize employee productivity. Also, businesses need to summarize data and generate reports that play a vital role in business decision-making processes. Moreover, companies need statistical techniques to conduct market research, determine whether there is sufficient demand for products and services, and develop products or services that meet the needs of their customers. The best way to perform these tasks is to use statistical software that allows companies to collect, analyze, and manage data.
Top Statistical Software: IBM SPSS Modeler, Minitab, STATISTICA, TIBCO Spotfire, Develve, XLSTAT, Analyse-it, Forecast Pro, Stata, AcaStat, PolyAnalyst, Data Applied, SAS Visual Statistics, MATLAB, Mathematica, Regression Analysis of Time Series, MaxStat, EasyFit, EViews, JMP, NCSS, Analytica, Data Desk, StatPlus, MedCalc, SmartPLS, NLOGIT, UNISTAT, StatsDirect, Statgraphics Centurion, Statwing, TurboStats, SUDAAN, StatXact, statistiXL, Statistix, SigmaPlot, PASS, Number Analytics, GeneXproTools, ESBStats, WinSPC, GraphPad InStat, Genedata Analyst, Origin, Maple, SuperCROSS, Qlucore, GAUSS, LIMDEP, NLREG, Prisync, Simstat are some of the best statistical software.
What are Statistical Software?
Statistical software uses statistical analysis techniques to collect, organize, analyze, interpret, and present data in an easy-to-understand form. Business managers, data analysts, and other business users need this type of software to make informed decisions. Statistical software appeals to a wide range of users in different fields such as sociology, marketing, academia, health sciences, biology, healthcare, engineering, economics, research, political science, government, manufacturing, financial services, and bioinformatics. With the right statistical software, business users can gather, analyze, and gain insights from a voluminous amount of data. The software has the tools needed by business managers to identify important trends and make business decisions based on those trends. For example, business managers can use statistical software to discover customer trends and measure the performance of employees. They can then use their findings to improve their products based on the needs of their customers and make accurate predictions about the future.
Data Importation – Statistical software can import data from different sources and in different formats such as RTF, pdf, and html. It can retrieve data from databases, spreadsheets, and text files.
Preparing Data - Features include Data sampling, Distribution Sampling, Discretization, Coding, Coding by ranks, Complete disjunctive tables, Create contingency tables, Variable transformations and Raking survey data.
Modeling Data - Features include Distribution fitting, Linear regression, ANOVA (Analysis of variance), Welch and Brown-Forsythe one-way ANOVA, ANCOVA (Analysis of Covariance), Multivariate Analysis of Variance (MANOVA) and Logistic Regression.
Dashboards and Visualization – Statistical software users can access data and create intuitive dashboards. The application has various dashboard widgets to help users visualize data according to their needs. Some user interfaces have drag-and-drop features that allow users to customize dashboards. Software users can also create easy-to-understand graphs, diagrams, images, animations, and maps.
Analysis and Reporting – This is the most important feature of statistical software because it helps businesses analyze data and create business reports. Statistical software uses different data analysis techniques such as regression analysis, sampling, multivariate analysis, cluster analysis, and Bayesian analysis.
Multi-platform Support – The best statistical software products can run on popular operating systems such as Windows, Linux, UNIX, and Macos. They also support multiple programming languages like C#, Java, C++, Ruby, and Python.
Some of the benefits include:
Statistical programs improve company efficiency by organizing and streamlining business data. This means businesses can make informed decisions based on properly analyzed data.
Companies can use statistical software to make accurate predictions about the future.
Top Statistical Software
IBM SPSS Modeler, Minitab, STATISTICA, TIBCO Spotfire, Develve, XLSTAT, Analyse-it, Forecast Pro, Stata, AcaStat, PolyAnalyst, Data Applied, SAS Visual Statistics, MATLAB, Mathematica, Regression Analysis of Time Series, MaxStat, EasyFit, EViews, JMP, NCSS, Analytica, Data Desk, StatPlus, MedCalc, SmartPLS, NLOGIT, UNISTAT, StatsDirect, Statgraphics Centurion, Statwing, TurboStats, SUDAAN, StatXact, statistiXL, Statistix, SigmaPlot, PASS, Number Analytics, GeneXproTools, ESBStats, WinSPC, GraphPad InStat, Genedata Analyst, Origin, Maple, SuperCROSS, Qlucore, GAUSS, LIMDEP, NLREG, Prisync, Simstat are some of the best statistical software .
Top Statistical Software
PAT Index™
1
IBM SPSS Modeler
IBM SPSS Modeler is an analytics platform from IBM, which bring predictive intelligence to everyday business problems. The solution provides a range of advanced analytics including text analytics, entity analytics, social network analysis, automated modeling, data preparation, decision management and optimization.SPSS Modeler offers capabilities include conducting analysis regardless of where the data is stored such as in a data warehouse, a database, Hadoop or flat file and regardless of whether it is structured such as age, price, product, location or unstructured such as text, emails, social media. IBM SPSS Modeler is offered as three editions: IBM SPSS Modeler Gold –…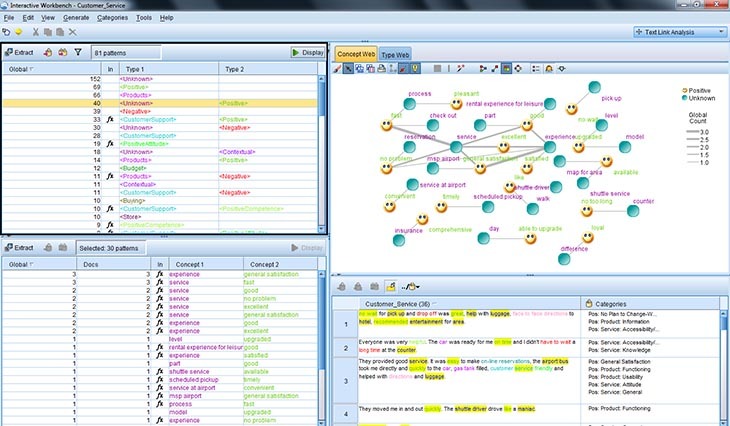 2
Minitab
Minitab : Minitab is one of the world's leading developers of statistical software and software for lean, Six Sigma and quality improvement projects. Thousands of companies use Minitab software and there are more than 4,000 colleges and universities which use Minitab for teaching and research. Some of the clients includes, Toshiba, DuPont, Boeing, Royal Bank of Scotland, Nestlé and Pfizer. Minitab Inc. is headquartered in State College, PA, operates offices in the United Kingdom, France and Australia, and has additional representatives throughout the world. Minitab's products are backed by outstanding services, including training and free technical support. Minitab products include…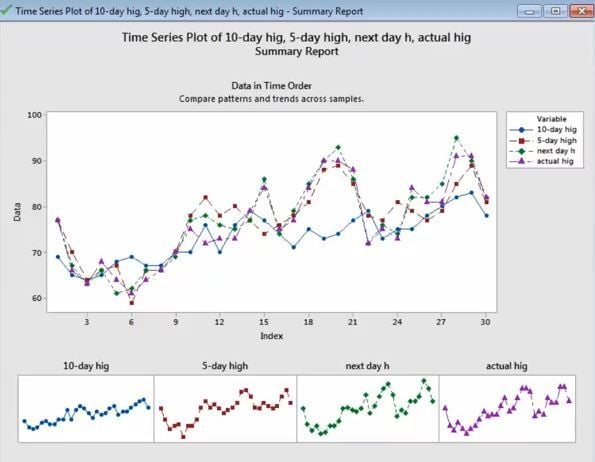 3
STATISTICA
STATISTICA : STATISTICA provides solutions for data analysis, data management, data visualization, and data mining with predictive modeling, clustering, classification, and exploratory techniques in one software platform. This is a propriety software from StatSoft, which was acquired by Dell. STATISTICA Data Miner contains comprehensive selection of data mining methods such as selection of clustering techniques, neural networks architectures, classification/regression trees, multivariate modeling including MARSplines, Support Vector Machines, association and sequence analysis and many other predictive techniques, such as methods for advanced/true simulation and optimization of models. Data Miner can process, read, and write data from virtually all standard file formats,…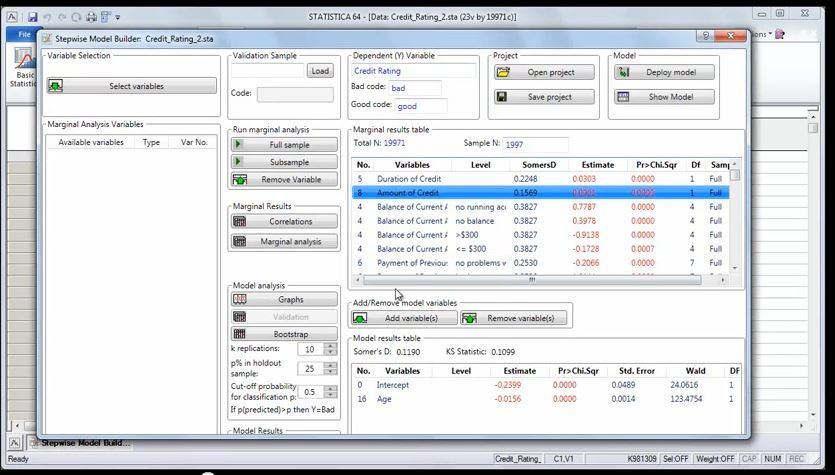 4
TIBCO Spotfire
TIBCO Spotfire : TIBCO Spotfire provides interactive dashboards, visualizations, and predictive and event-driven analytics, to develop unexpected insights immediately on any device. Spotfire is an enterprise class analytics platform that helps both business and technical users quickly explore data to develop actionable insights, without requiring IT intervention. Spotfire meets the analytic needs of users across the enterprise with data discovery and ad-hoc analysis, interactive reporting and dashboards, domain-specific applications, event-driven real-time analysis, and powerful predictive analytics. All these capabilities are delivered from a single product architecture. Spotfire Analyst makes comprehensive analytics fast and easy for a variety of users, allowing…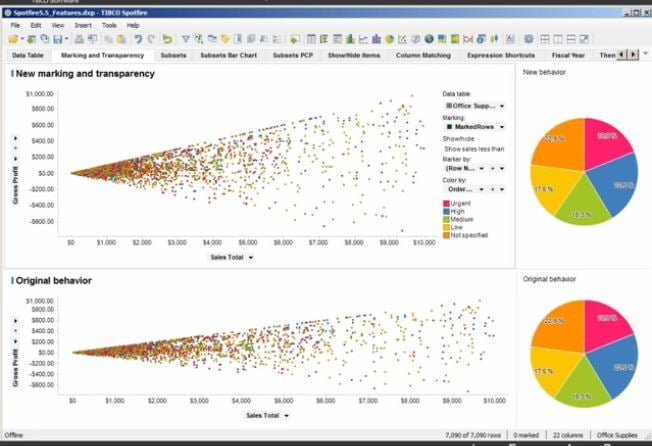 5
Develve
Develve is a statistical software for fast and easy interpretation of experimental data in science and R&D in a technical environment. Develve helps with analysis and prevents making false assumptions. In short it makes statistics faster and easier, suitable for less experience users but advanced enough for more demanding users. Develve has no deep hidden menus, everything is directly accessible and the results are directly visible, to improve the productivity. For instance the result graphs are easily scrollable and with a click on a graph a bigger version will pop up. Develve clearly indicates when two variables are significantly different,…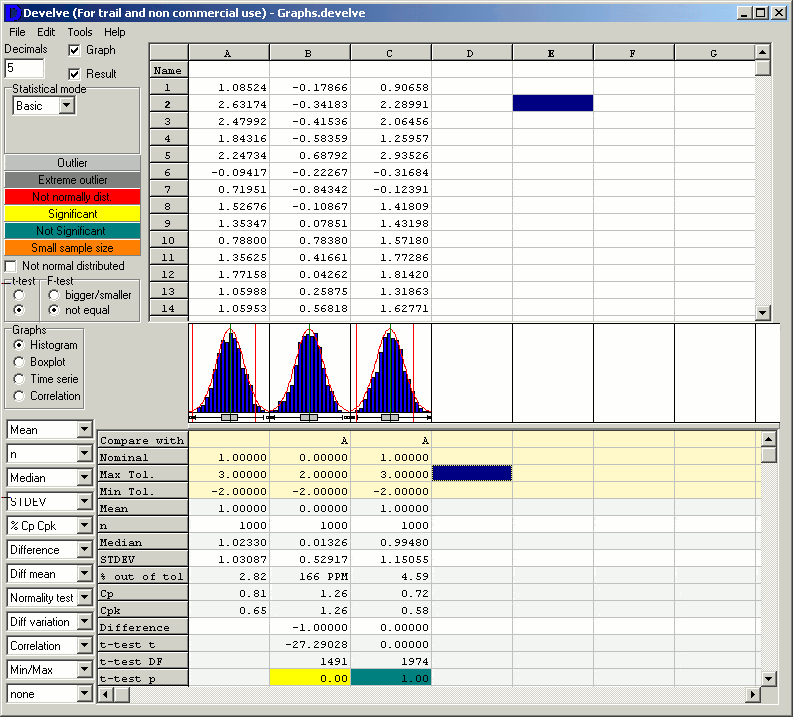 6
XLSTAT
XLSTAT provides several software packages to cater to needs of businesses. These software' are data analysis software. They allow easy integration with Microsoft excel software. These solution are workable on PC and Mac. These solution deliver over 200 + features to the users, thus making data analysis an easy job to do. XLSTATE-BASE solution is available at a very affordable price to the users. The solution allows data analysis, data mining, data testing, data modeling and data visualizations. The software allows easy integration to MS EXCEL. It is an add-on tool making statistical analysis an easy job. This solution comes…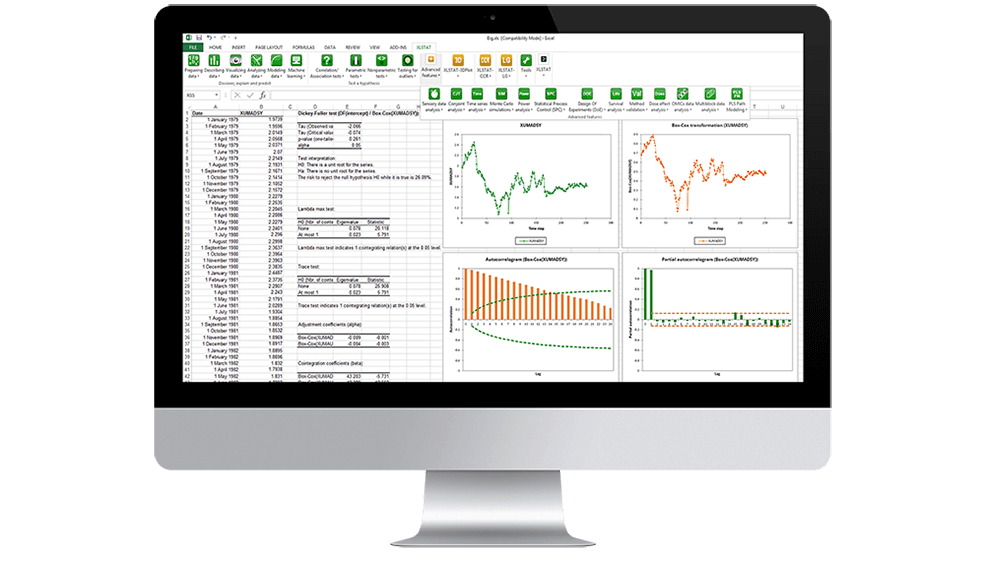 7
Analyse-it
Analyse-it brings powerful statistical analysis and data visualisation into Microsoft Excel. All the statistical analysis you need, in an application you already know. There's no locked-in file format. No need to transfer data from one system to another. And no learning curve. Just the tools Excel is missing. The ones that make powerful analysis easier. Analyse-It a statistical analysis software. It allows statistical analysis and data visualization for better decision making. The software is an add-on feature to Microsoft excel. Users' do not have to learn about the software separately. The software is easily integrated to a tool that is…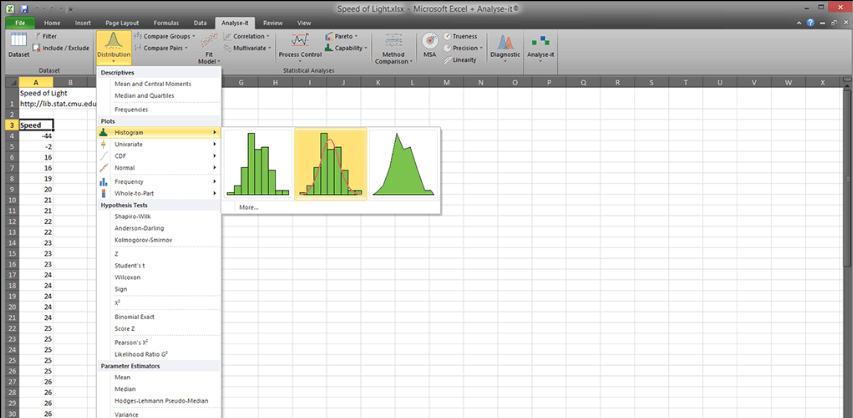 8
Forecast Pro
Forecast Pro is a comprehensive forecasting and forecast management system. This affordable and easy-to-use solution gives professional teams the capability to create accurate and credible forecasts, along with the tools for efficiently managing, monitoring and improving business forecast process. Designed specifically for business forecasters, Forecast Pro has an intuitive interface that displays hierarchical data in a tree-like structure, allowing forecasters to work at any level of detail with a simple click of the mouse. As forecasters navigate from item to item, synchronized windows displaying graphical and tabular reports are instantly updated. Sharing work is easy with Forecast Pro's flexible output…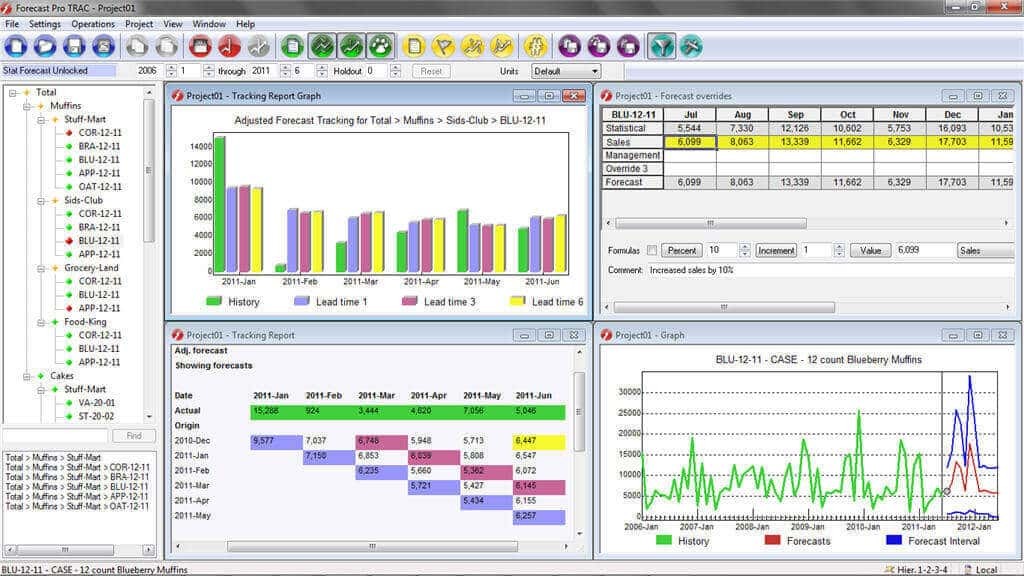 9
Stata
Stata is a complete, integrated statistical software package that provides everything you need for data analysis, data management, and graphics.Stata's data-management features give users complete control of all types of data.Users can combine and reshape datasets, manage variables, and collect statistics across groups or replicates. A user can work with byte, integer,long, float, double, and string variables (including BLOBs and strings up to 2 billion characters).Stata also has advanced tools for managing specialized data such as survival/duration data, time-series data, panel/longitudinal data, categorical data, multiple-imputation data, and survey data. Stata makes it easy to generate publication-quality, distinctly styled graphs. Users…
10
AcaStat
AcaStat produces frequencies tables, crosstabulations, descriptive statistics, correlations, OLS and logistic regression, t-tests, nonparametric tests and more. Format variable and value labels, set missing values, use controls, and recode variables. AcaStat is a statistical data analysis software. The software has been designed to allow statistical analysis a quick and uncomplicated jobs. AcaStat for MAC and Windows allows data to be extracted from spreadsheets, copy and pasted and dragged and dropped to the tool. The software analysis data, performs t-test, non-parametric test, regression, correlation, descriptive statistics etc. Data is analyzed and a summary is produced for the user to analyze the…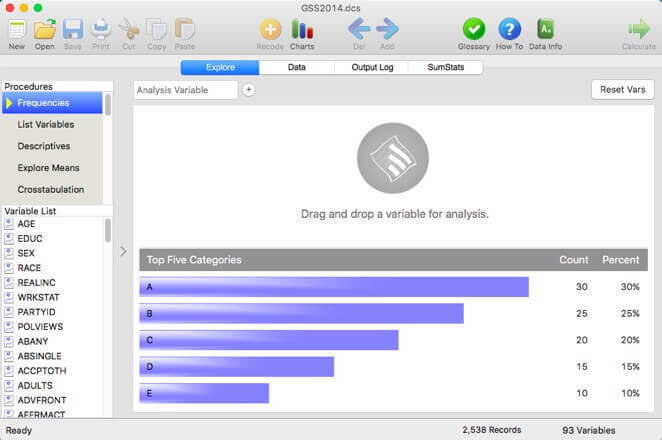 11
PolyAnalyst
PolyAnalyst derives data from various sources. The data is processed into reports and modal. These reports can be used for decision making. Modal can studied in-depth to develop actionable strategies for business processes. The software is capable of preparing reports that are straight forward and easy to understand. These results can be easily interpreted and converted to applicable strategies. The software is capable of data extraction, processing, data modeling and analysis. The software allows users to make selection for algorithms in order to analyze data. The software can analyze structured data and text data types. Users can perform various operations…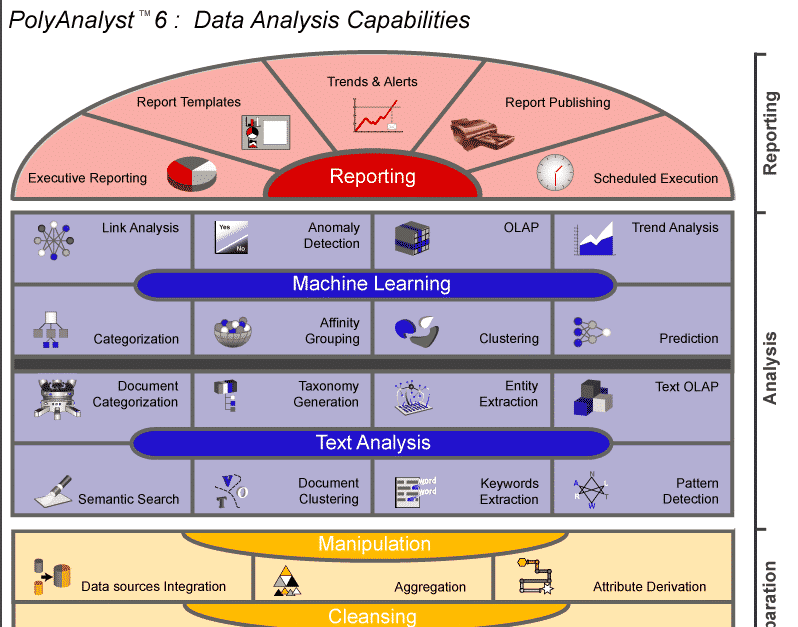 12
Data Applied
Data Applied revolutionizes data-driven decision making by integrating rich analytics, data mining, and information visualization capabilities - all using a zero footprint Web interface, collaboration features, and a secure XML Web API. By extracting valuable knowledge from data in domains as varied as Web Analytics, Sales, Marketing, Engineering, Social Sciences or Non-Profit, Data Applied help organizations make better data-driven decisions and improve efficiency.Perform collaborative analysis by securely sharing data sets with others. Decide who has access to what, and with which access level. This helps the company in better management as the right people are given their own tasks to…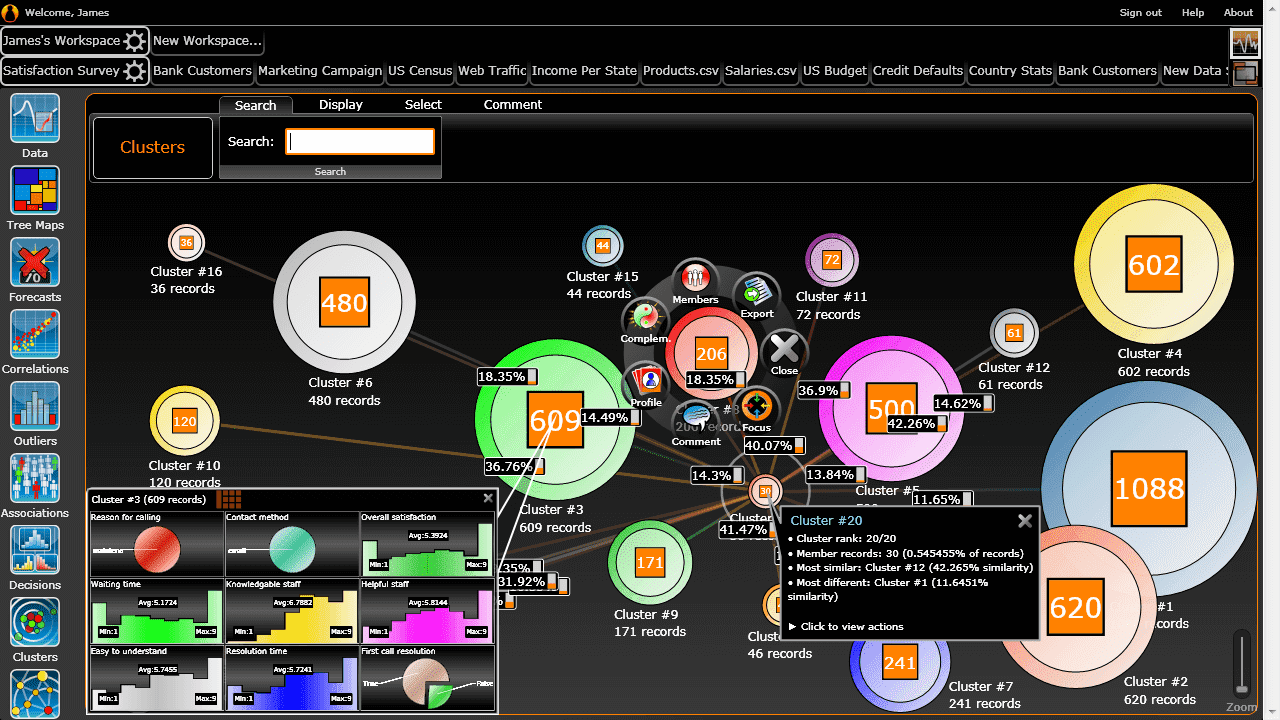 13
SAS Visual Statistics
SAS Visual Analytics to quickly identify predictive drivers and interactively discover outliers across multiple variables. Then create powerful descriptive and predictive models with a simple drag-and-drop interface. Visually explore and evaluate segments for further analysis using k-means clustering, scatter plots and detailed summary statistics. Build predictive models using a variety of techniques – linear regression, generalized linear modeling, logistic regression, classification trees. Design and distribute BI reports and dashboards. Explore relevant data through interactive data discovery. And provide easy-to-use, self-service analytics to more users.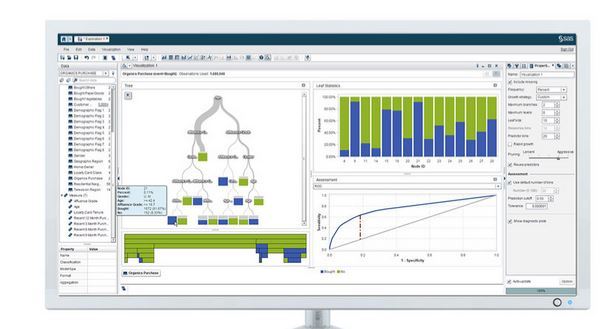 14
MATLAB
MATLAB is the easiest and most productive software for engineers and scientists. Whether engineers are analyzing data, developing algorithms, or creating models, MATLAB provides an environment that invites exploration and discovery. MATLAB combines a high-level language with a desktop environment tuned for iterative engineering and scientific workflows. The matrix-based MATLAB language is the world's most natural way to express computational mathematics. Linear algebra in MATLAB looks like linear algebra in a textbook. This makes it straightforward to capture the mathematics behind users ideas, which means the code is easier to write, easier to read and understand, and easier to maintain.…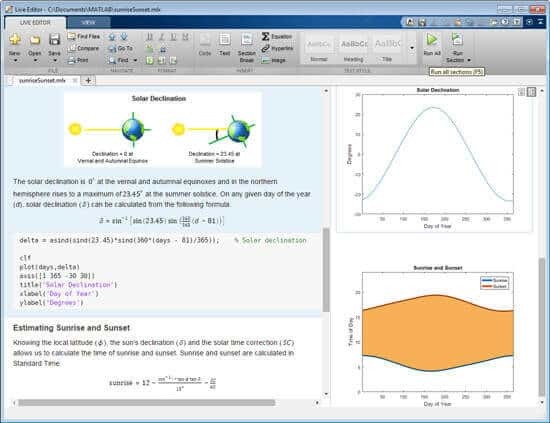 15
Mathematica
Mathematica provides a single integrated, continually expanding system that covers the breadth and depth of technical computing. It has nearly 5,000 built-in functions covering all areas of technical computing—all carefully integrated so they work perfectly together and all included in the fully integrated Mathematica system.Mathematica not only work on the numbers but everything that involves technical computing such as neural networks, machine learning, image processing, geometry, data science, visualizations and much more. Mathematica provides a progressively higher-level environment in which as much as possible is automated, users can still work as efficiently as possible without the need of understanding how…

16
Regression Analysis of Time Series
RATS (Regression Analysis of Time Series) is a fast, efficient, and comprehensive econometrics and time series analysis software package. For more than two decades, it has been the econometrics software of choice at universities, central banks, and corporations around the world. Their current release, Version 9.0, is easier to use than ever while continuing to offer the most advanced tools available for cutting-edge econometrics research. RATS provides all the basics, including linear and non-linear least squares, forecasting, SUR, and ARIMA models. But it goes far beyond that, with support for techniques like GMM, ARCH and GARCH models, state space models,…
Regression Analysis of Time Series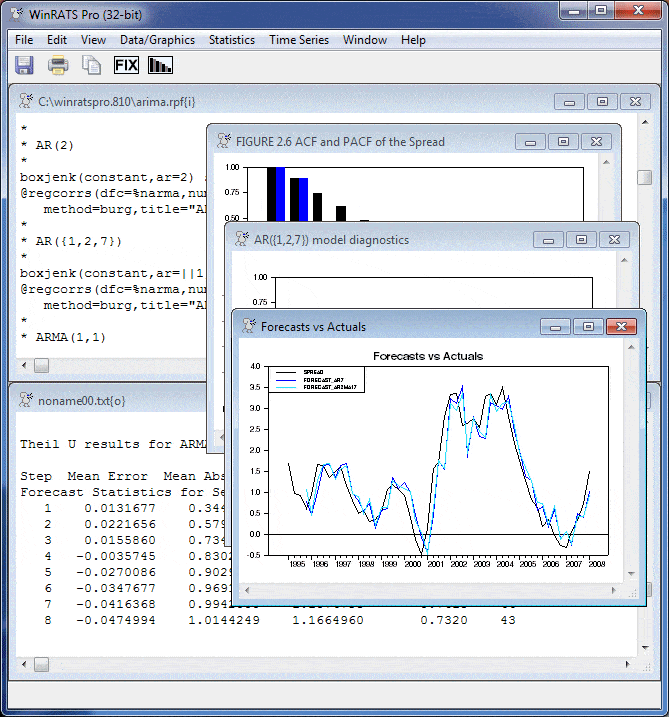 17
MaxStat
MaxStat is an easy-to-use and affordable statistics software. The Lite version is even free to use for non-commercial purpose. Users can complete their statistical analysis in three easy steps within a single dialog box. MaxStat is perfect for students and young researchers because it guides users through each step of analysis.MaxStat supports over 100 commonly used statistical tests and makes it easy to interpret results and create high-quality graphs. It includes descriptive, hypothesis, linear and nonlinear regression, correlation, multivariate analysis, and time series. MaxStat even helps a user to design their experiments by computing sample sizes and power. Users can…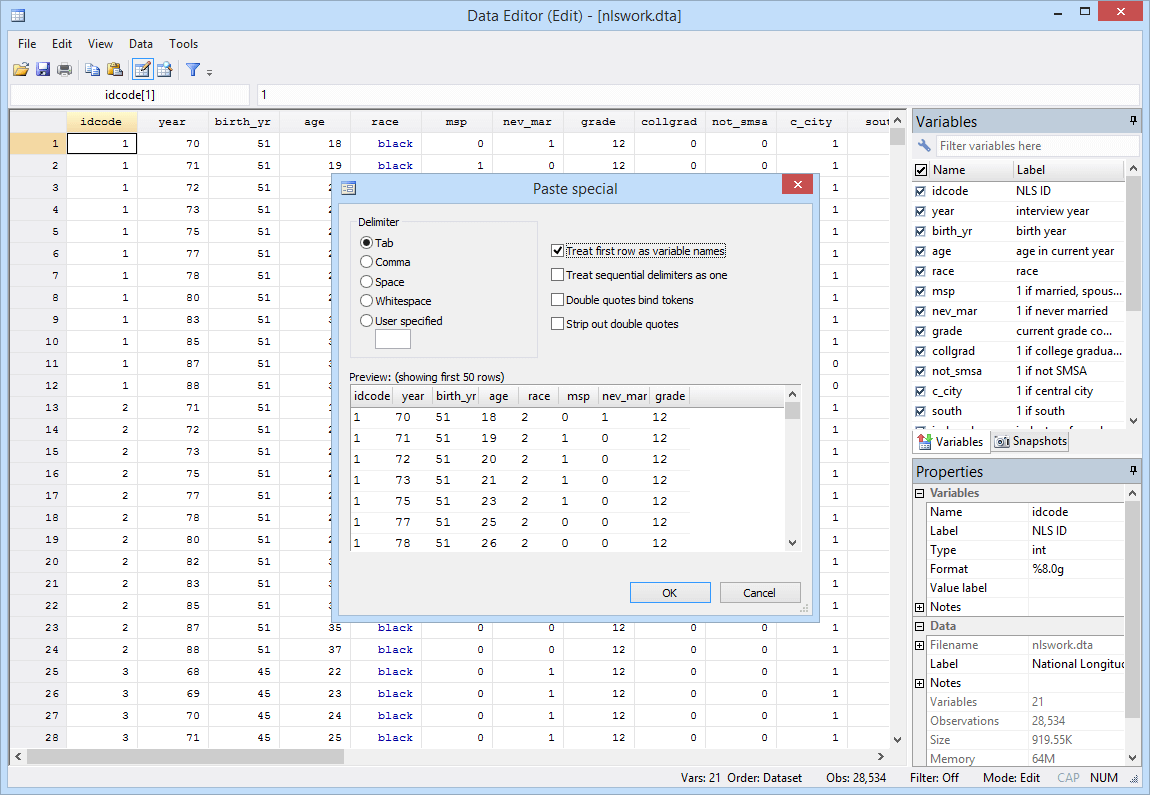 18
EasyFit
Easy Fit is successfully used by business analysts, engineers, researchers and scientists across a wide range of industries: risk analysis, actuarial science, economics, market research, reliability engineering, hydrology, forestry, mining, medicine, image processing, and many other fields dealing with random data. Easy Fit allows to automatically or manually fit a large number of distributions to users' data and select the best model in seconds. It can be used as a stand-alone application or with Microsoft Excel, enabling analysts to solve a wide range of business problems with only a basic knowledge of statistics. Easy Fit reduce analysis time by 70-95%…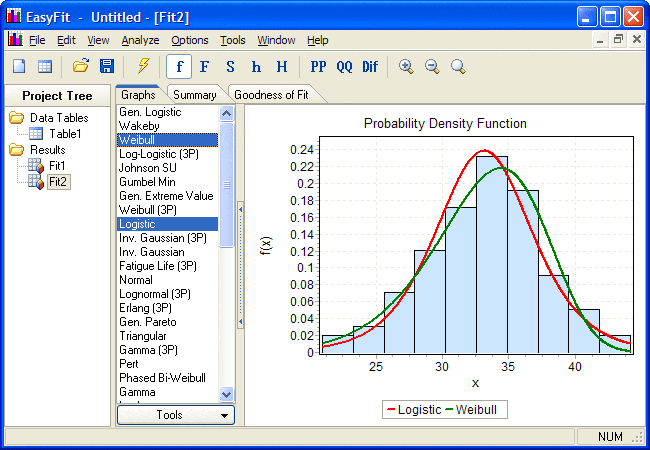 19
EViews
EViews offers academic researchers, corporations, government agencies, and students access to powerful statistical, forecasting, and modeling tools through an innovative, easy-to-use object-oriented interface. With EViews, users can quickly and efficiently manage their data, perform econometric and statistical analysis, generate forecasts or model simulations, and produce high quality graphs and tables for publication or inclusion in other applications.EViews uses innovative graphical object-oriented user-interface and a sophisticated analysis engine. It blends the best of modern software technology with the features that most companies are looking for. This gives them results that are state-of-the art program which offers unprecedented power within a flexible,…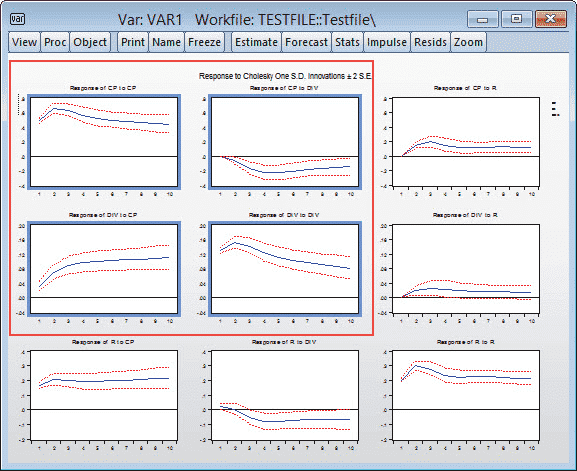 20
JMP
JMP is the data analysis tool of choice for hundreds of thousands of scientists, engineers and other data explorers worldwide. Users leverage powerful statistical and analytic capabilities in JMP to discover the unexpected. JMP helps you tackle your routine and difficult statistical problems. From easily accessing your data from various sources, to using quick, reliable data preparation tools, and performing choice statistical analyses, JMP lets you get the most out of your data in any situation. Using this JMP platform, you specify only the primary table and one or more secondary tables, and Query Builder automatically matches foreign keys in…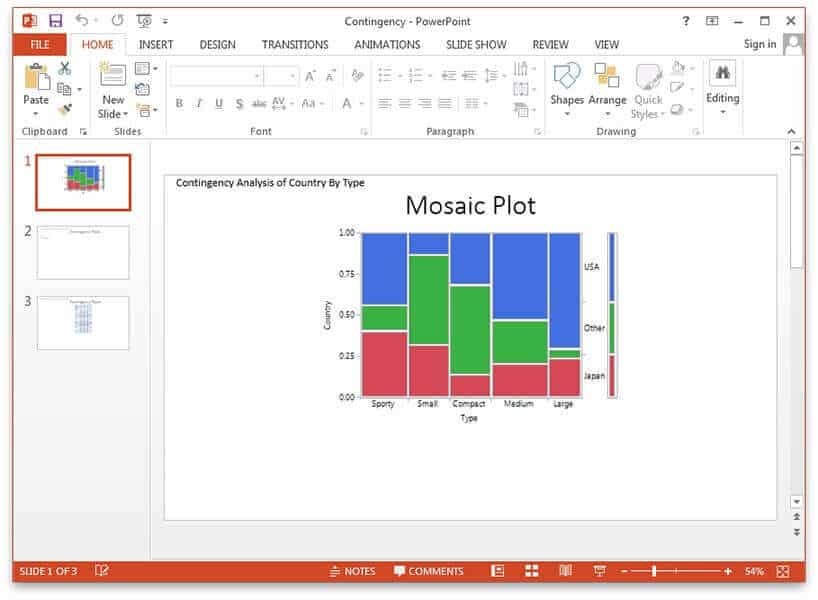 21
NCSS
NCSS software provides a complete and easy-to-use collection of hundreds of statistical and graphics tools to analyze and visualize data.NCSS software for data analysis comes complete with integrated documentation, free training videos, and full phone and email support from a team of PhD statisticians.Different users are invited to discover the product that thousands of researchers, consultants, professionals, engineers, and scientists are using worldwide. With a few easy steps anyone can obtain meaningful numeric results and clean, clear graphics. Organizations and individuals can use the Data window to import or enter their data and open an NCSS procedure for their desired…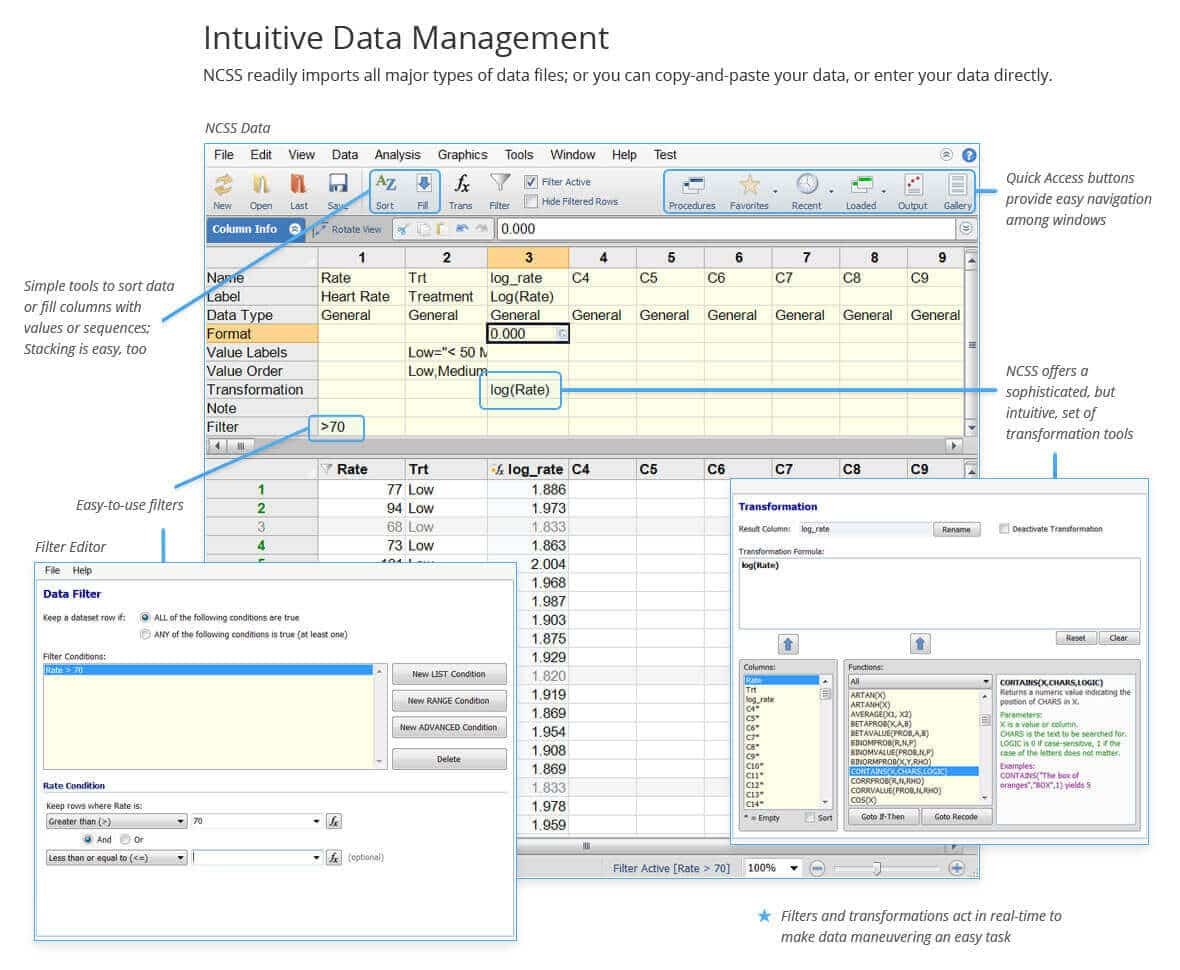 22
Analytica
Lumina's Analytica product line offers a full range of Editions to meet the needs of different users and applications suitable for Model Builders and Model End Users. Analytica Free 101 gives users the full features of Analytica Professional to build models with up to 101 variables and other objects. Analytica Professional offers full Analytical functionality, including the ability to create models with any number of variables and other user-defined objects, and edit and save models, except for features specific to the Enterprise Edition.Analytica Enterprise offers all the functionality of Analytica Professional. This model can read from and write to Excel…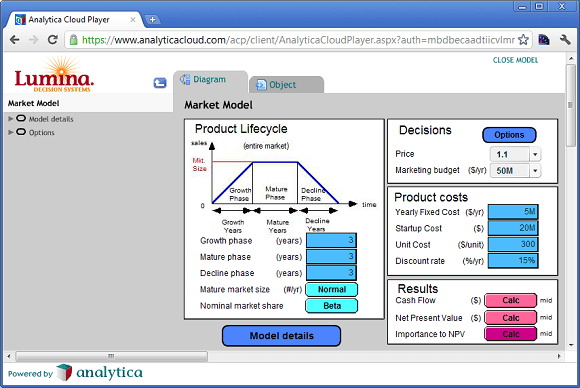 23
Data Desk
Data Desk/XL (DDXL) is a downloadable statistics add-in that complements Excel's standard statistics capabilities. DDXL can be used effectively for analyzing real-world data and as a supplement to an introductory statistics course all results are two to three mouse clicks away.Professionals just need to select the columns they want to analyze, choose the desired command from the DDXL menu in Add-Ins menu bar, assign the variables in the dialog box and click the OK button. All DDXL computations are based on algorithms that have been used and validated with real data for over 25 years. Statistics 101 classes around the…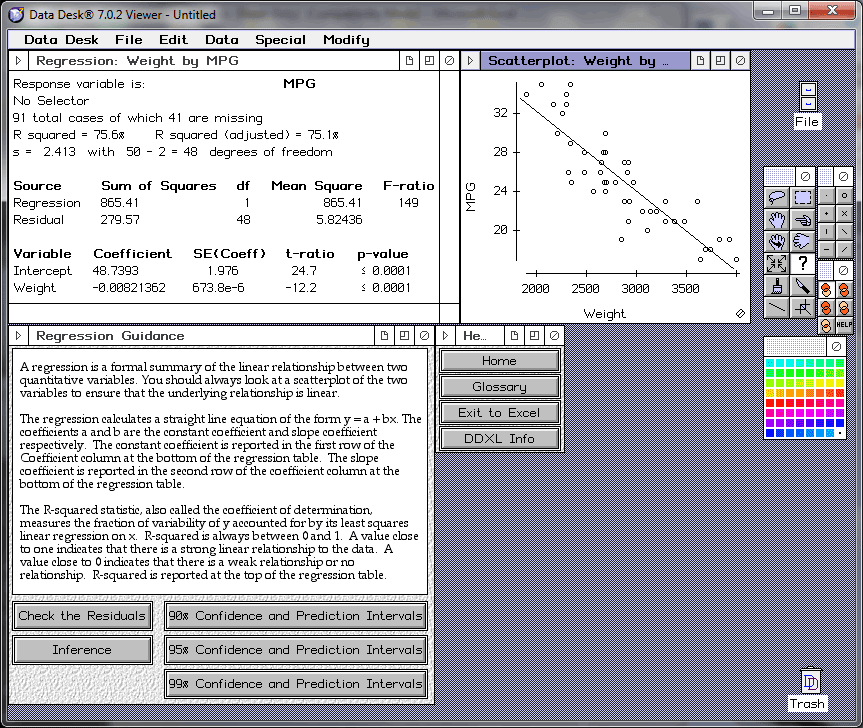 24
StatPlus
StatPlus is a professional statistical analysis tool; its interface is so simple that even people who have no knowledge of statistics are capable of processing data, provided they know how to use PC and clear instructions are given. This frees up intellectual resources for analyzing the results, rather than agonizing over who and how processed the data, and if any mistakes were made in the process.StatPlus offers services to both Windows and Mac users. Users get a robust suite of statistics tools and graphical analysis methods that are easily accessed through a simple and straightforward interface. The range of possible…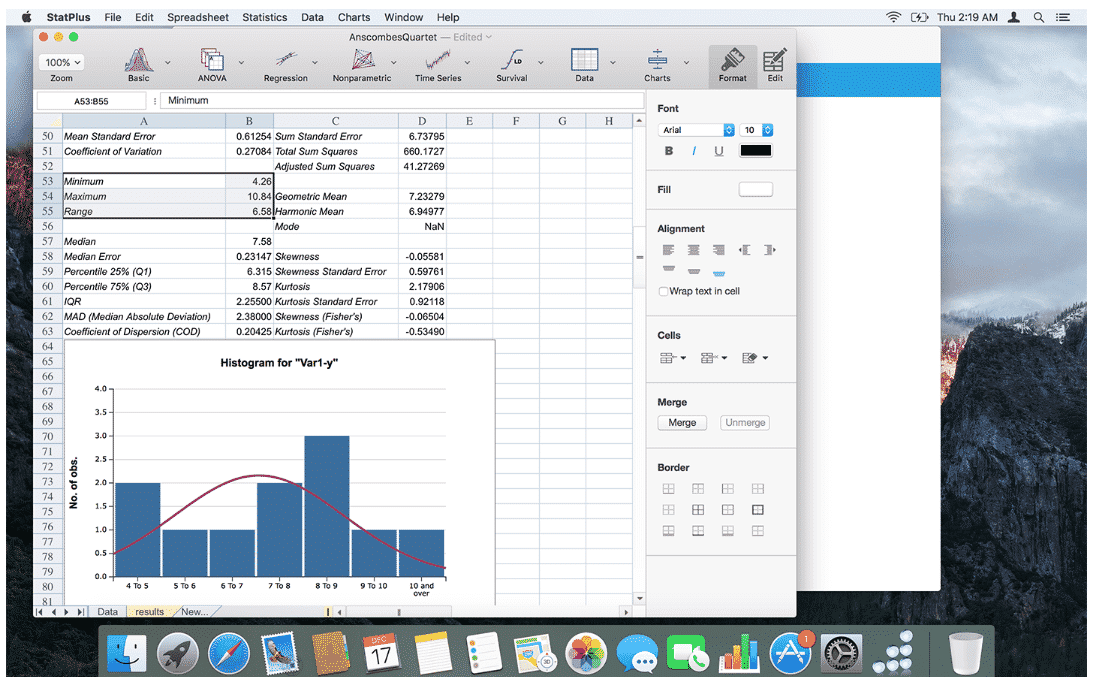 25
MedCalc
MedCalc is a user-friendly, fast and reliable statistical software which is easy to learn, one edition includes all features and with more than 200 statistical tests, procedures and graphs.It is the reference software for ROC curve analysis, method comparison and method evaluation including Bland & Altman plot, Passing & Bablok, and Deming regression, reference intervals, meta-analysis.It is available with an English, Chinese (simplified and traditional), French, German, Italian, Japanese, Korean, Polish, Portuguese (Brazilian), Russian and Spanish user-interface (help file and documentation in English) and compatible with all contemporary Windows desktop editions. Data management provides Integrated spreadsheet with 16384 columns and…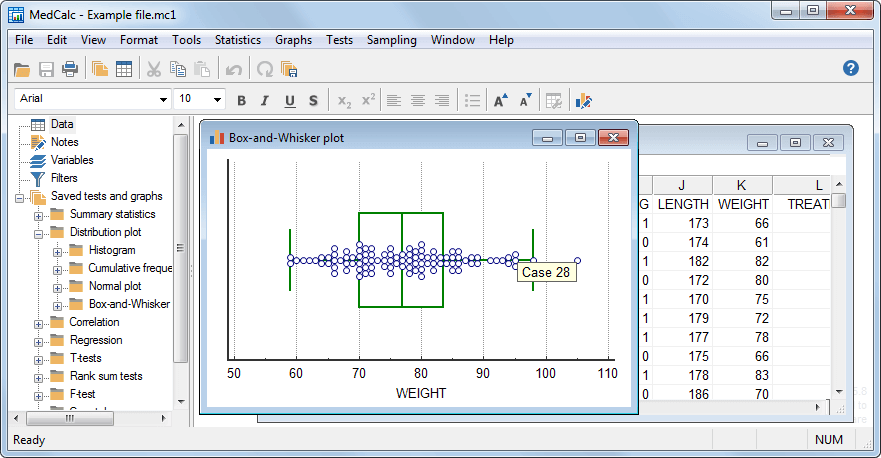 26
SmartPLS
SmartPLS is one of the leading software tools for partial least squares structural equation modeling (PLS-SEM). Researcher and practitioners enjoy the success of using the PLS-SEM method's capabilities for their projects by running our intuitive and easy-to-use software. SmartPLS lets you do Partial least squares (PLS) path modeling algorithm (including consistent PLS), Ordinary least squares regression based on sumscores, Advanced bootstrapping options, Blindfolding, Importance-performance matrix analysis (IPMA), Multi-group analysis (MGA), Hierarchical component models (second-order models), Nonlinear relationships (e.g. quadratic effect), Confirmatory tetrad analysis (CTA), Finite mixture (FIMIX) segmentation and Prediction-oriented segmentation (POS). The intuitive graphical user interface lets your create…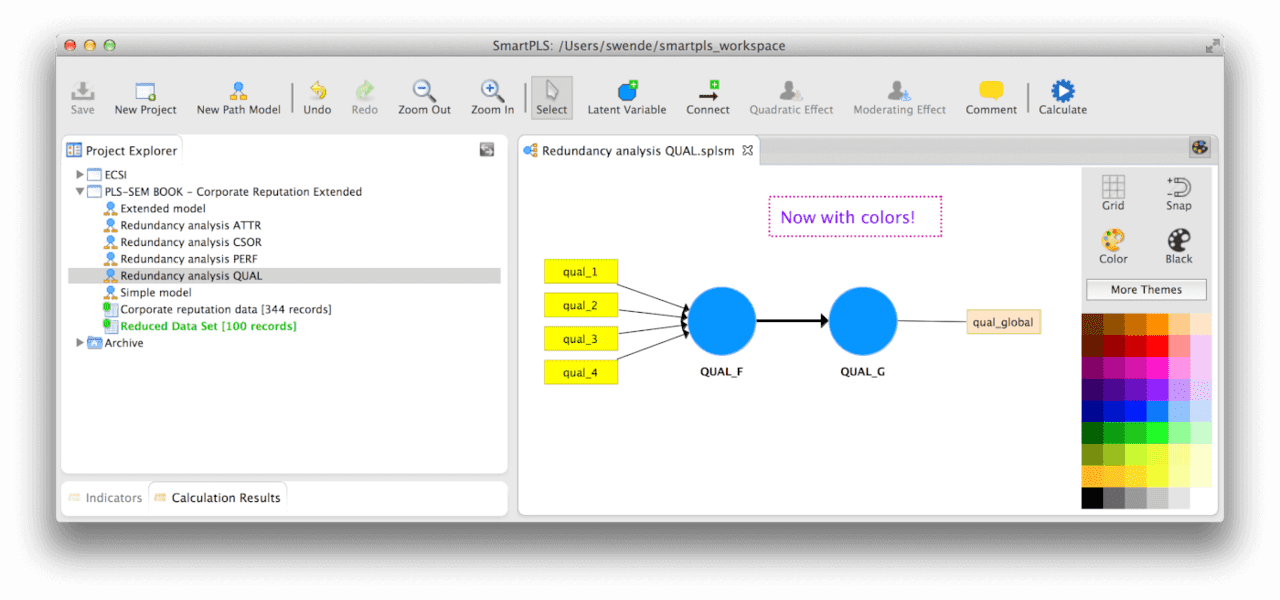 27
NLOGIT
NLOGIT is a complete Statistical Analysis tool and it includes all the features and capabilities of LIMDEP 11 plus NLOGIT's estimation and analysis tools for multinomial choice modeling. The software is the only large package for choice modeling that contains the full set of features of an integrated statistics program.The tool provides programs for estimation, simulation and analysis of multinomial choice data, such as brand choice, transportation mode, and all manner of survey and market data in which consumers choose among a set of competing alternatives. Since its introduction nearly 20 years ago, NLOGIT has become the premier statistical package…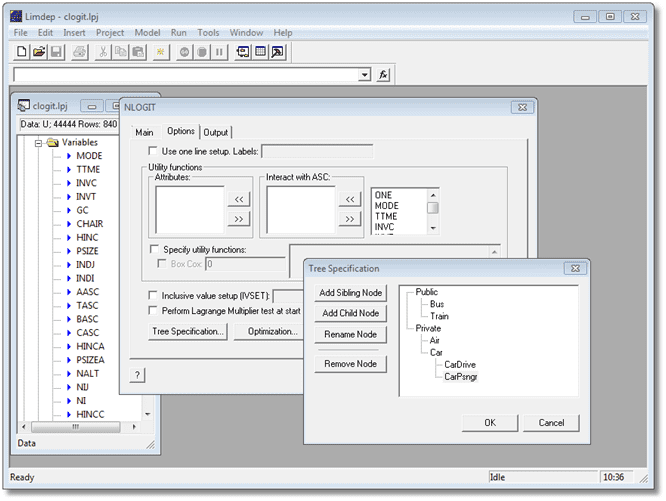 28
UNISTAT
UNISTAT is the ultimate Excel statistics add-in. Users who tried out the review copy, in half a dozen academic- and commercial science-oriented office environments, commented very positively on the program's approach of applying batches of appropriate tests to data rather than forcing initial selection of one. The range of procedures, the variety of plotting options, and the intuitive precision of option setting controls, were widely praised. Also popular was the provision of output options readily usable for print or web reporting.Best-practice statistical data analysis in Microsoft Excel is difficult with existing add-ins and other software tools. UNISTAT is different, adding…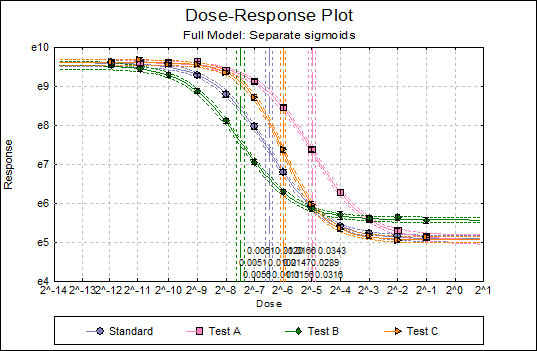 29
StatsDirect
StatsDirect is a statistics tool for handling data in the world of academia, public sector, and corporations. The package also features special pricing for individuals, students and developing world. Third party tutorials such as learning with StatsDirect are available. It is ideal for data importation and exportation in Workbooks (similar to Excel spreadsheet) and its maximum worksheet capacity is 64K columns by 1M rows.It can also read and write Microsoft Excel files (2013/2010/2007 or 97-2003) and also import any common spreadsheet data. Moreover, the program can import text based data (formatted or plain) and read/write reports in portable rich text…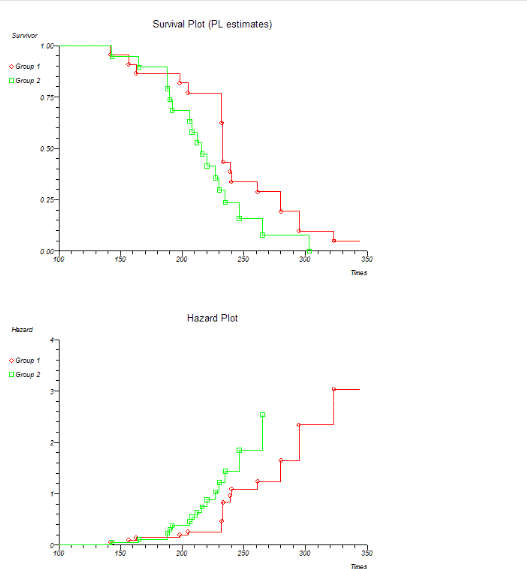 30
Statgraphics Centurion
Statgraphics Centurion XVII is a major upgrade to Statpoint's flagship data analysis and visualization product. It contains 32 new statistical procedures and significant upgrades to 20 other existing procedures. The Statgraphics to R interface lets users run Statgraphics and R side-by-side, sharing the same data; transfer their data between Statgraphics and R; they can even text mine by extracting information from various sources such as survey responses, emails and social media.The Correlation Plot (also called a corrgram) displays the estimated correlations or partial correlations for a set of quantitative variables in the form of a matrix with colored cells. If…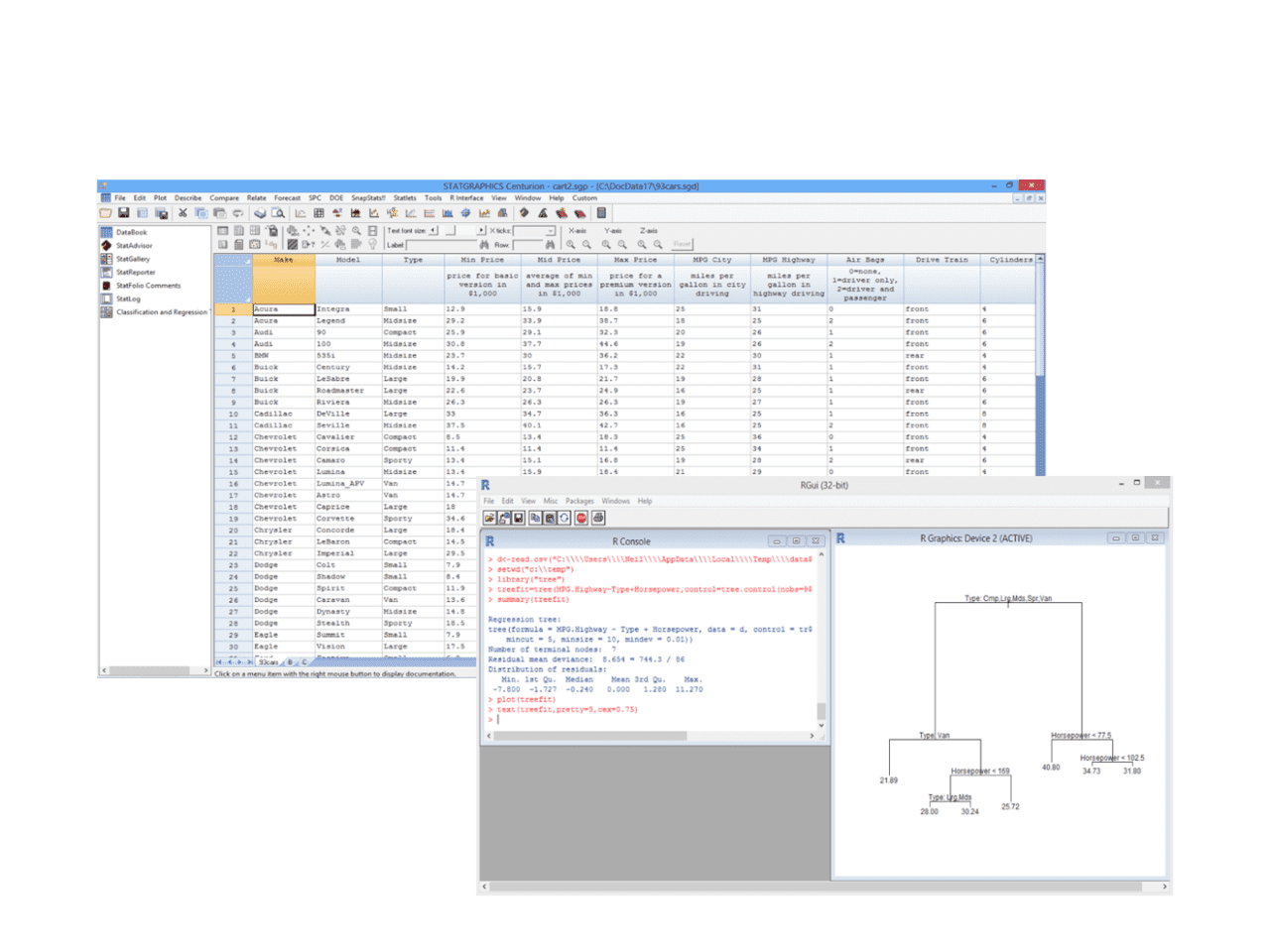 31
Statwing
Statwing was built by and for analysts, so that users can clean data, explore relationships, and create charts in minutes instead of hours. There is no faster or more delightful way to work with data, even if a user is already an expert with spreadsheets. Furthermore, Statwing is designed solely for analyzing tables of data, so users finish days of analysis in minutes.Asking a simple question of a user's data in a spreadsheet takes just a few minutes of shuffling data, creating charts and pivot tables, and writing formulas. If a user is analyzing data in a spreadsheet and writing…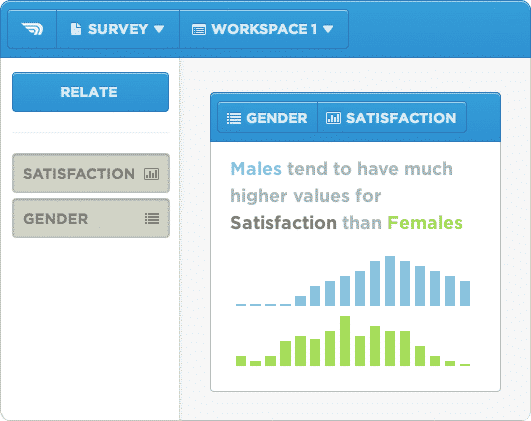 32
TurboStats
TURBOSTATS allows users to calculate statistics related to games and scores. The software has the capability to track over 300 of statistics and other metrics related to the players performing. The software has the capability to perform statistical analysis to make rapid decisions that leads to a victory situation. The software allows one to view live scores and performance. Along with this, users can perform analysis to improve their team performance and identify flaws that is hindering and obstructing performances. The software allows users to make animation. The software can animate players and their actions. Team leaders can show their…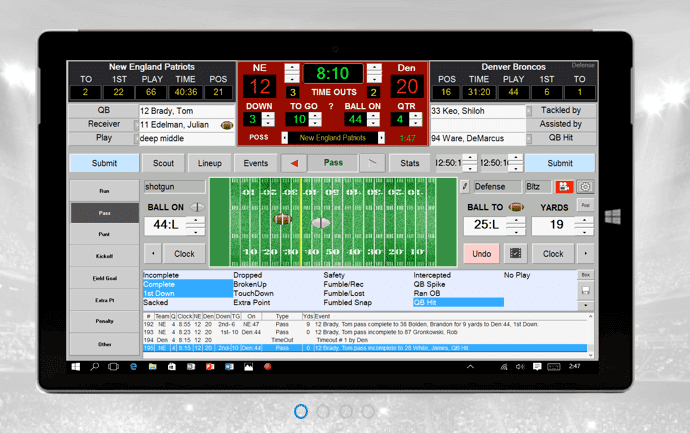 33
SUDAAN
SUDDAN is a statistical analysis software making complex calculation and analysis an easy and quick job. The software is used for calculating and analyzing results of various complex studies. The software is capable of performing calculation on correlated data. The software can handle complex statistical tasks such as imputing, weighing, stratification of data and clustering. The software is being using by private, government as well as academic institutions. The software provides an add-on feature to prevailing statistical analysis software. In this way users can perform complex tasks using current tools. Users do not have to learn everything from the scratch.…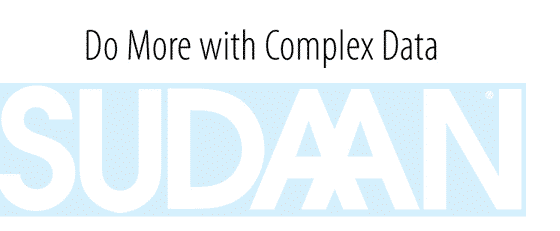 34
StatXact
StatXact helps in making statistical analysis, enabling users to make accurate and timely inferences. The software comes with an expensive toolkit to perform inferences. The software makes inferential analysis an effortless and quick job. The software caters to the needs of users, collecting data related to social and natural sciences. The software has been designed in a way that complex algorithms have been converted to a statistical analysis tool to make analysis an easy job. The software comes with a user friendly interface. The software has been developed with the help of programmers and statistical experts. These experts have made…

35
statistiXL
statistiXL is a powerful new data analysis package that runs as an add-in to Windows versions of Microsoft's sophisticated Excel spreadsheet program. statistiXL has been entirely designed and written by scientists in order to meet the demanding needs of anyone requiring access to a robust, versatile statistical analysis package that is quick to learn and easy to use. StatistiXL is a statistical analysis tools. The software comes as an add-on feature to Microsoft excel. The software allows data to be easily imported for further calculations and analysis. Data stored in excel format can easily be used for analysis, manipulations and…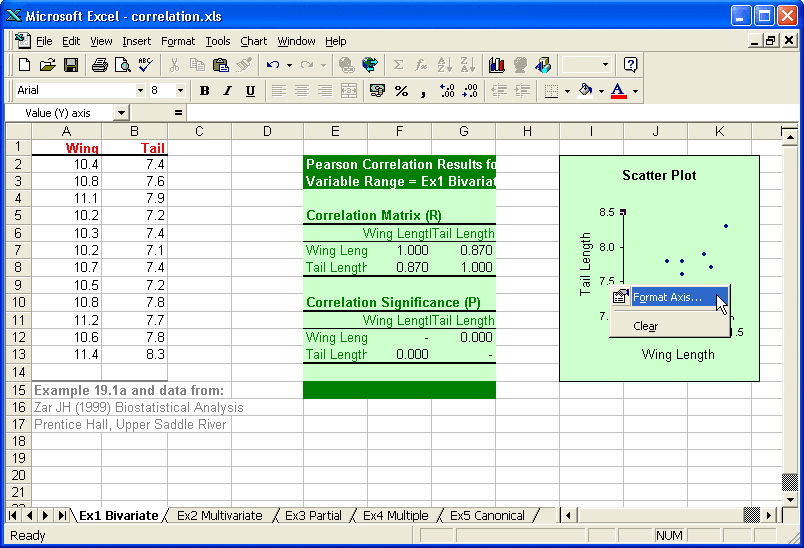 36
Statistix
StatistiX is a power analysis software available at an affordable price to the users. The software is easy to learn and understand. The software comes with user friendly features to help users' perform their analysis easily. The software is not only easy to use but it also gives accurate and reliable results for analysis. The software was developed in 1985. The software has over 40,000 users. The software is well known and favored by the press and critics. The software is leading choice among many requiring to perform statistical analysis. The software combines all the options and features in a…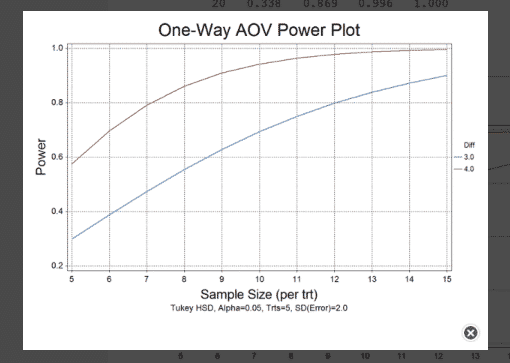 37
SigmaPlot
SigmaPlot is an analysis and graph plotting software. The software allow users to plot and graph their data quickly, easily and precisely. The software present results in a comprehensive manner, making it easy to understand and analyze. The software allows easy integration with Microsoft office. The software allows data to imported from Microsoft excel. Data can also be presented in PowerPoint. The software makes graphing and analysis a straight forward and an effortless job. The software allows graphs to be selected from graph toolbar. One can easily select the type of graph they want to create. The wizard guides the…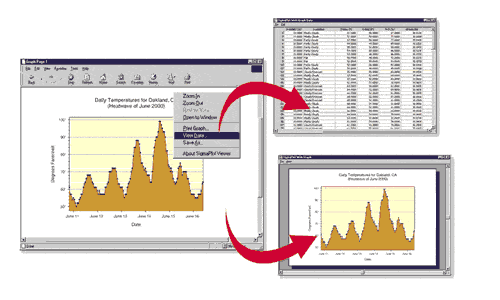 38
PASS
PASS , is a leader in power analysis and sample size provides sample size tools for over 680 statistical test and confidence interval scenarios. NCSS readily imports all major types of data files; or you can copy-and-paste your data, or enter your data directly. NCSS has excellent filtering and transformation features for managing your data.The analysis and graphics tools are easy to use and have built-in help messages for every option.Select the columns to be analyzed, choose the desired reports and plots, and click Run to obtain your results.There are over 80 plots available in NCSS. Some plots are part…
39
Number Analytics
Number Analytics is a statistical tool based of R language, which is widely used among statisticians and data miners for developing statistical software and data analysis. With a few clicks, analysts can create cluster analysis. Number Analytics create beautiful charts and tables by customer segments. Analysts don't need to understand all the details. Number Analytics enable analysts to test the difference across groups. The summary tables, graphs, box-plots are automatically created. Analysts can just click and click. Regression results shown with automatic bar graphs with color indications of significance levels. Also results come with automatic interpretation. Novices can understand…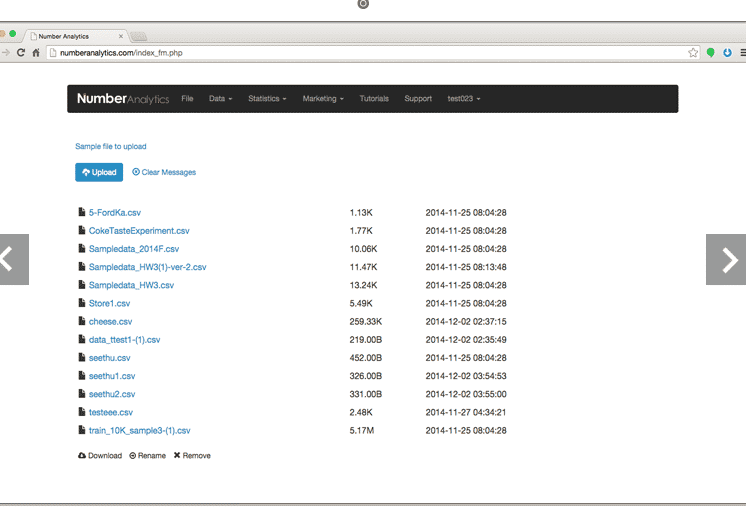 40
GeneXproTools
GeneXpro Tools is an extremely flexible modeling tool designed for Regression, Logistic Regression, Classification, Time Series Prediction, and Logic Synthesis. GeneXpro Tools is very easy to use and is in fact as easy as user import data and just need to click a button (the Start button) to create a great model. GeneXpro Tools is available in five editions: Home, Standard, Advanced, Professional, and Enterprise. Academic Versions are also available at half price for education institutions and students. GeneXpro Tools can process datasets with tens of thousands of variables and effortlessly extract the most significant features and their relationships. GeneXpro…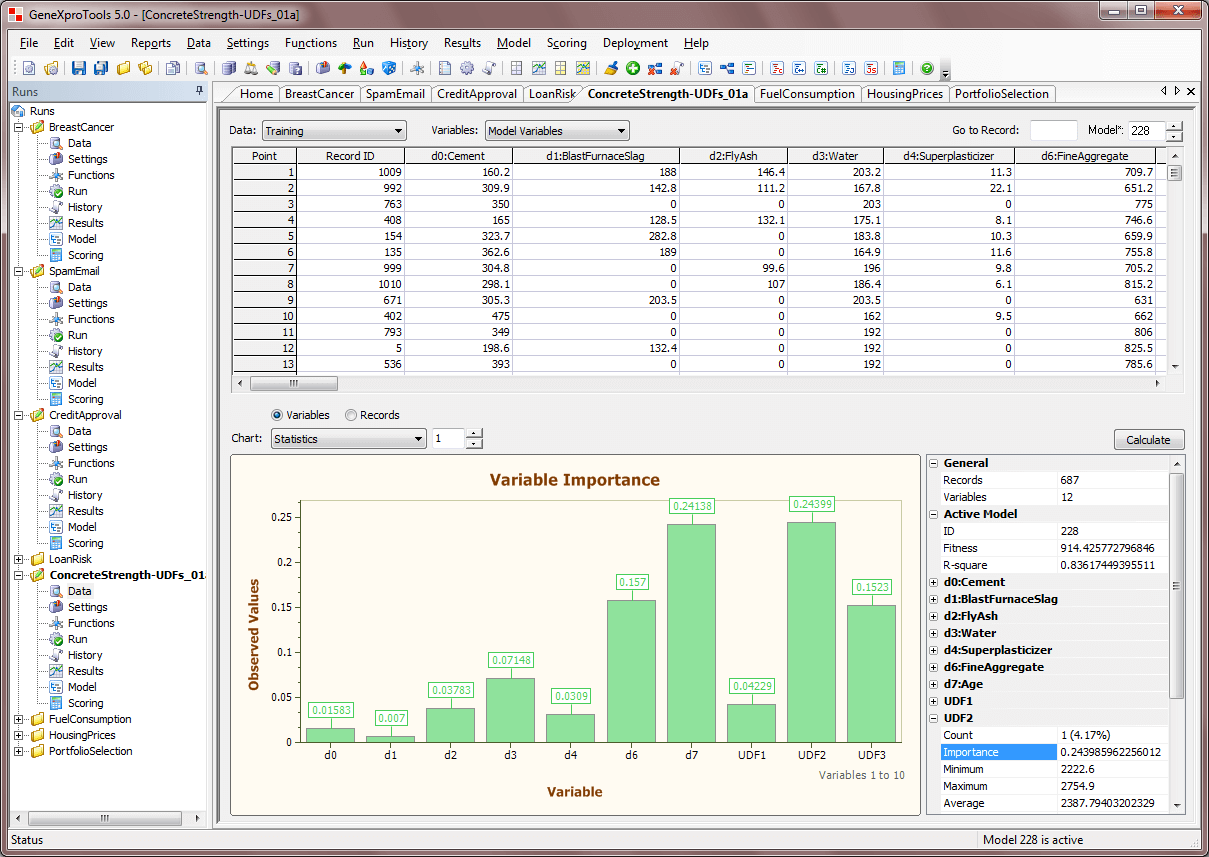 41
ESBStats
ESBStats is a statistical tool for providing Statistical Analysis to professionals and researchers. ESBStats comes in two editions: Lite and Standard. Thus depending on the needs and finances of professionals, a right package can be chosen. ESBStats is a Statistical Analysis & Inference Software Package for Windows covering everything from Average, Mode, and Variance through to Hypothesis Analysis, Time Series & Linear Regression. It Includes Online Help, Tutorials, Graphs, Summaries, Import/Export, Calculator, Live Spell Check, Install/Uninstall and more. Designed for Windows Platforms. ESBStats has been designed for Win32 systems and has been tested under Microsoft Windows 98 SE, Microsoft Windows…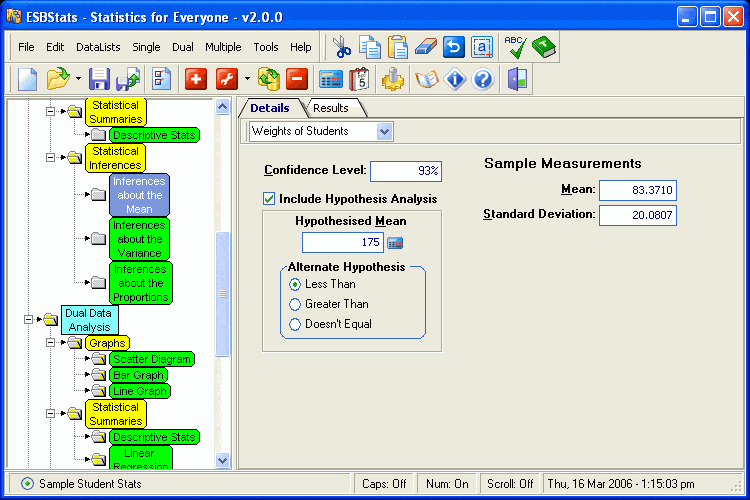 42
WinSPC
WinSPC is real-time statistical process control (SPC) software that is used to improve product quality, reduce process variation and optimize manufacturing processes. WinSPC runs in real-time, collecting data on the shop floor, to deliver actionable process information directly to shop floor operators or to quality engineers, supervisors, and management.WinSPC is the real-time process control tool of choice for manufacturers requiring a best-in-class solution because WinSPC provides deeper real-time SPC capability than quality modules or other process control software products. Quickly assess and improve plant-wide efficiency, integrate stakeholders into shop-floor performance, and manage by exception using WinSPC's Plant Monitor mode.It increases…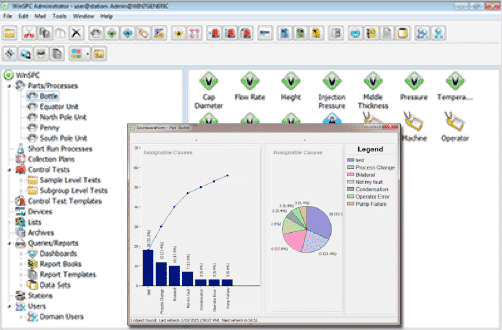 43
GraphPad InStat
InStat provides an easier process for its users to use and understand statistical analyses that would be beneficial for the company. Even those who are statistical novice can analyze data in just a few minutes, making it even better for handling information for the business.InStat helps its users pick an appropriate test by asking questions about a given data. If unsure, consult the extensive help screens, which can explain the statistical reasoning in plain language. InStat presents results in simple paragraphs, with a minimum of statistical jargon. InStat's help screens review the use of each test and explain every portion…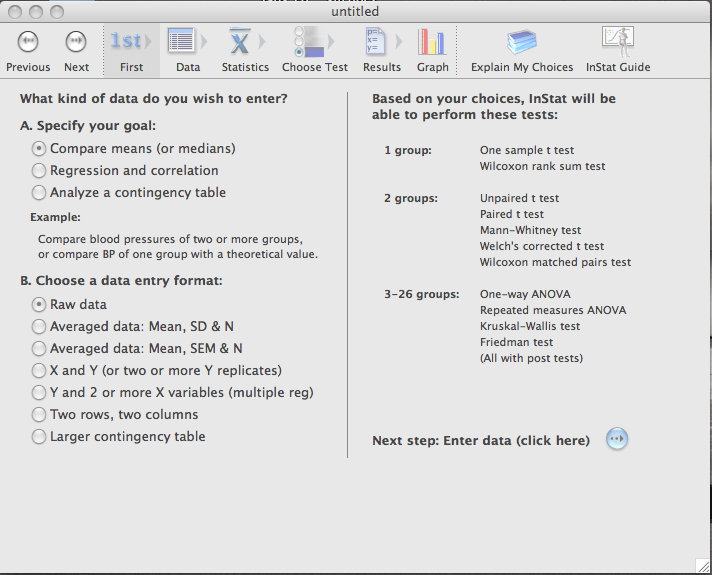 44
Genedata Analyst
Genedata Analyst is a premier software solution for the integration and interpretation of experimental data in life science R&D. It puts rigorous statistical algorithms, interactive data analysis tools, and intuitive visualization into the hands of researchers and biostatisticians alike. Genedata Analyst provides a centrally managed, secure, and scalable data mining platform that can be easily integrated into existing research IT environments.Genedata Analyst is specifically designed to analyze and visualize massive amounts of life science data. It easily integrates data from different experimental platforms. Built on scalable client-server architecture, Genedata Analyst supports billions of data points and hundreds of users.Genedata Analyst…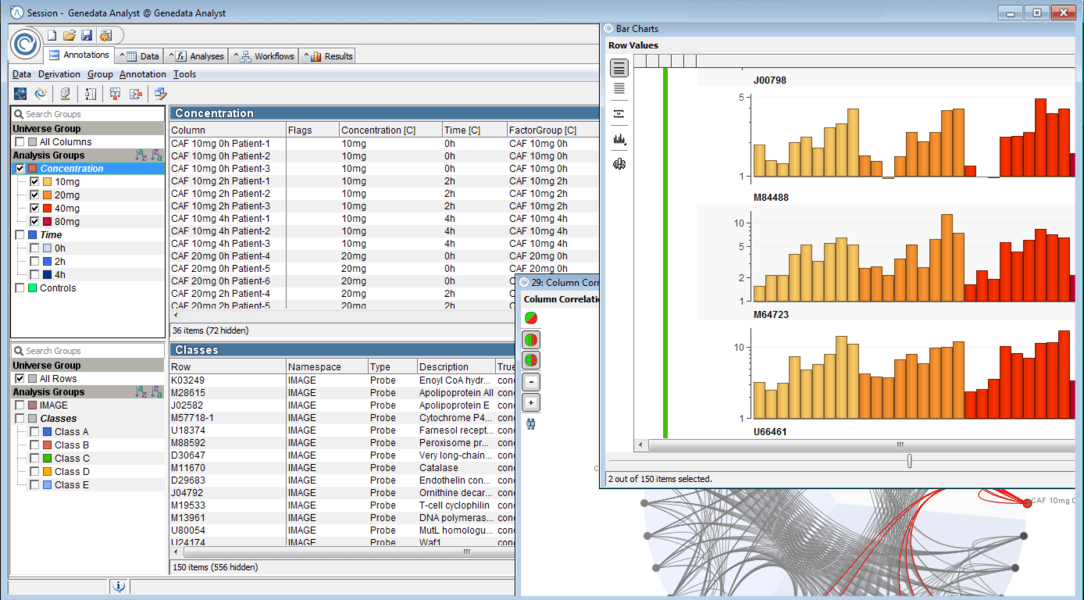 45
Origin
Origin is the data analysis and graphing software that offers an easy-to-use interface for beginners, combined with the ability to perform advanced customization as users become more familiar with the application. Origin graphs and analysis results can automatically update on data or parameter change, allowing its users to create templates for repetitive tasks or to perform batch operations from the user interface, all without the need of having any background on programming skills.Users can connect with other applications such as MATLAB, LabVIEW or Microsoft Excel, or create custom routines within Origin using their scripting and C languages, embedded Python, or…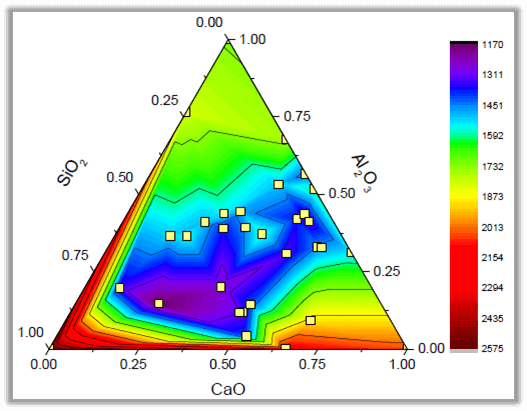 46
Maple
Maple for Professionals is math software that combines the world's most powerful math engine with an interface that makes it extremely easy to analyze, explore, visualize, and solve mathematical problems. Maple has over 5000 functions covering virtually every area of mathematics, including calculus, algebra, differential equations, statistics, linear algebra, geometry, and much more. Maple for Professionals features an equation editor, where in users can express complicated mathematical problems easily using standard mathematical notation. It also provides an extensive suite of visualization tools. Create 2-D and 3-D plots and animations interactively using the Plot Builder Assistant and context-sensitive menus. Users can…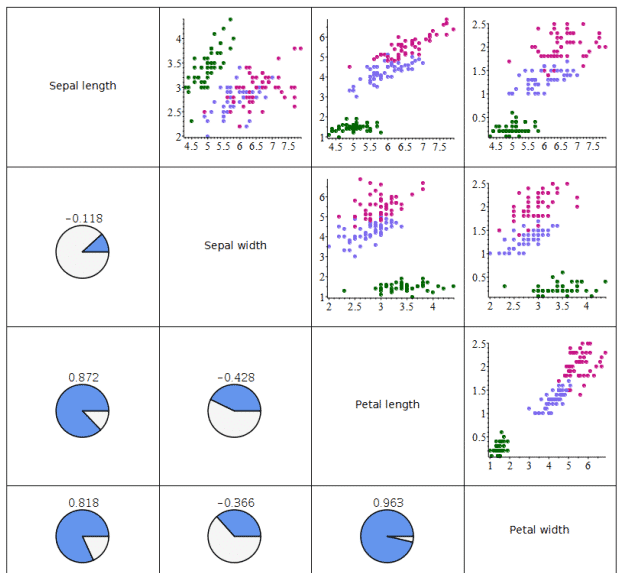 47
SuperCROSS
SuperCROSS is a fully supported desktop cross tabulation analytics tool for enterprise organizations. This product offers sophisticated analysis of data at any level of detail, from raw data through to highly aggregated cross tabulations, all without the need for any programming skills from its users.SuperCROSS gives the users the ability to rapidly explore the outcome of different scenarios with large data sets, honing in on a specific subset and extracting the unit record data or quickly making adjustments and conducting further analysis. Having these capabilities not only promotes speedy information but also timely decision making that could greatly affect the…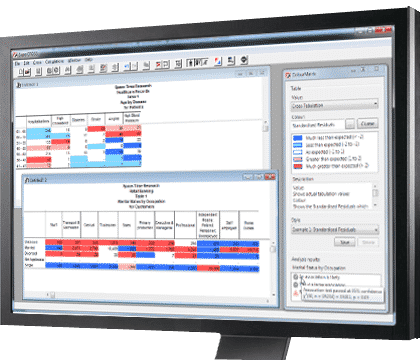 48
Qlucore
Qlucore Omics Explorer is a next-generation bioinformatics software program that delivers immediate results. Combine visualization with powerful statistical methods in the easy to use program to obtain new results faster.A busy day in a scientist's life includes many different tasks, data analysis being one of them. Qlucore Omics Explorer is designed to support a user at all stages of his/her data analysis, from checking the quality of data in a pre-series to reporting final results with stunning visual plots.At the heart of Qlucore Omics Explorer is the fast and generic calculation engine which generates plots and visualizations faster than any…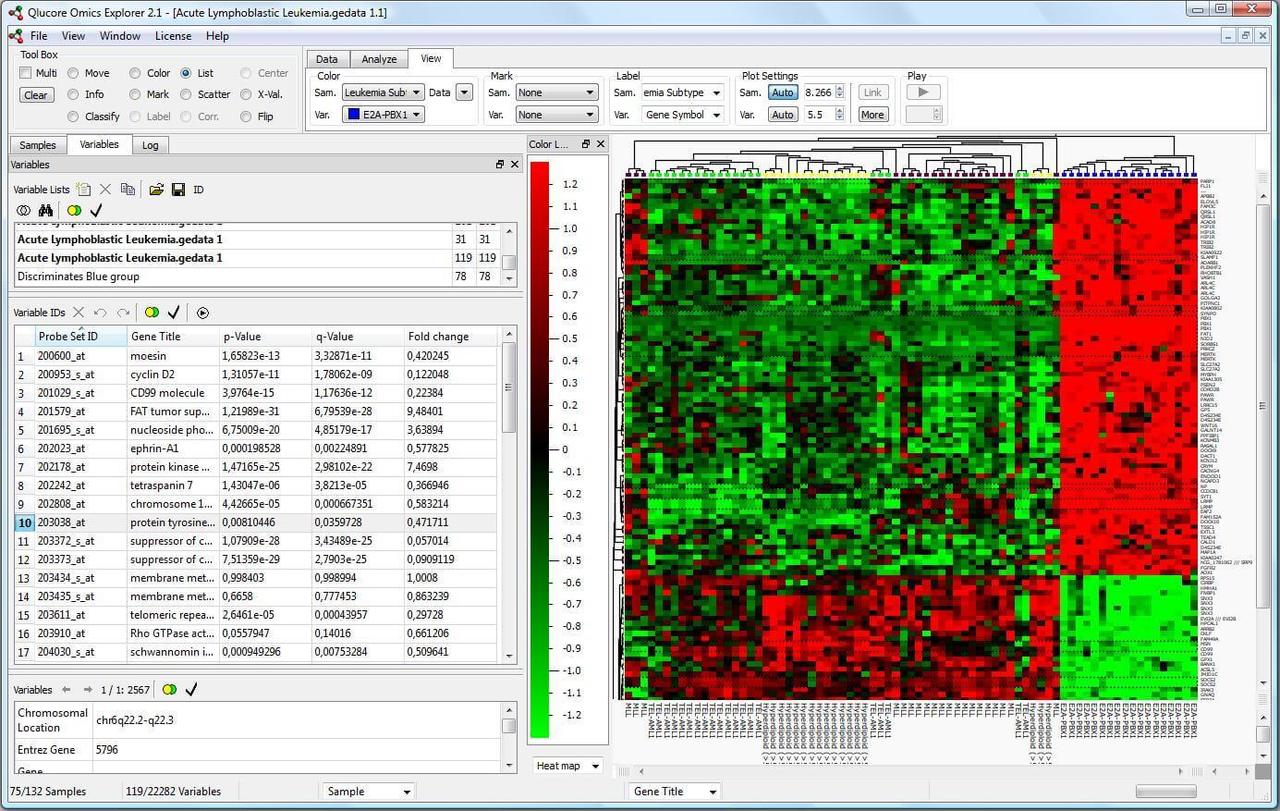 49
GAUSS
GAUSS is a fast, powerful, highly adaptive suite of analytical software and tools. Its flexible matrix language, intuitive interfaces and powerful applications enable swift transformation of data and ideas into action. From prototype to production, GAUSS has the tools a user needs to get the job done.The GAUSS Engine is a dynamic library that can be linked in with any program written in C, C++, Visual Basic, Java or many other development environments, that allows your application to compile and execute GAUSS programs and pass data between it and the GAUSS workspace. GAUSS has over 400 highly-optimized mathematical functions built…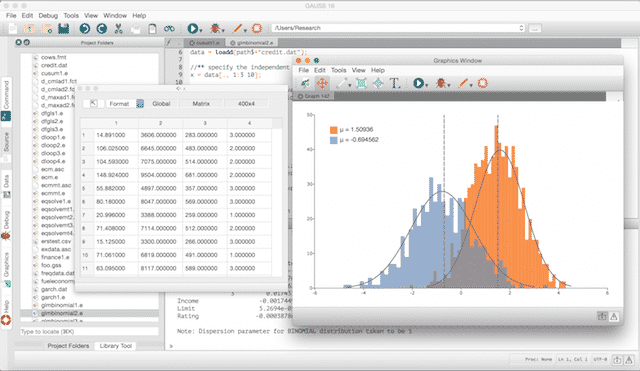 50
LIMDEP
LIMDEP is a complete econometrics and statistics software package. It is a complete Statistics and Econometrics solution that does not require you to ha user to have any other add-ons or modules for as they undertake their statistical analysis projects.The software has a simple and powerful interface that is very easy to use with comprehensive and intuitive desktop menus and a self-documenting command languag. It is easy to get started with these specialized menu-driven command builders that allow a user to build their own models from menus and dialogs while they learn the command language. Organizations can use LIMDEP's powerful…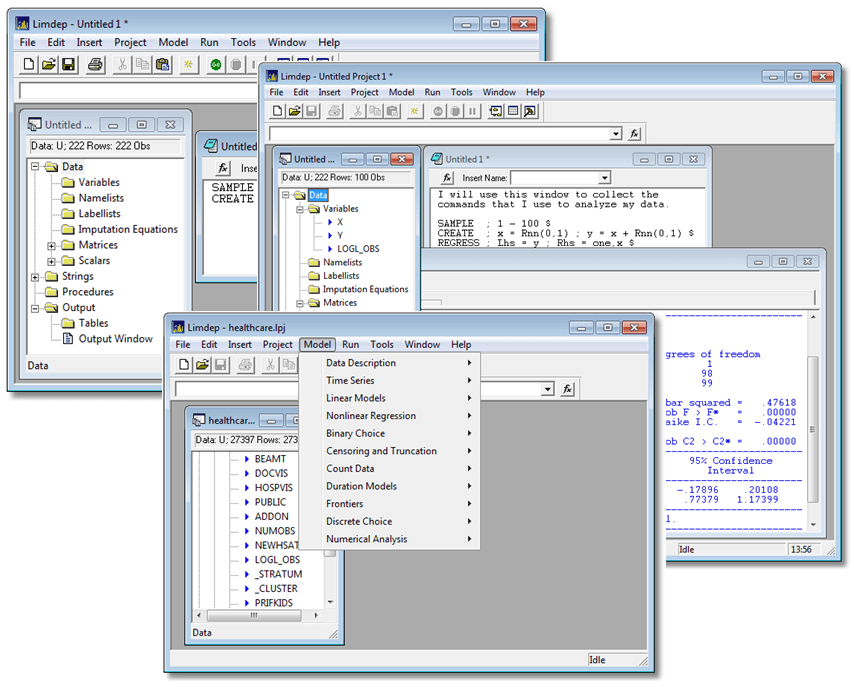 51
NLREG
NLREG is a powerful statistical analysis program that performs linear and nonlinear regression analysis, surface and curve fitting. NLREG determines the values of parameters for an equation, whose form is specified by the user, that cause the equation to best fit a set of data values. NLREG can handle linear, polynomial, exponential, logistic, periodic, and general nonlinear functions. Unlike many "nonlinear" regression programs that can only handle a limited set of function forms, NLREG can handle essentially any function whose form is specified by user algebraically. NLREG performs statistical regression analysis to estimate the values of parameters for linear, multivariate,…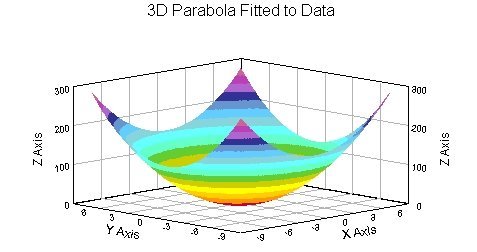 52
Prisync
Prisync is a competitor price tracking software for all sizes of e-commerce companies from all around the world. Prisync tracks competitor prices and stock availabilities automatically and reports this information in its web dashboard, e-mail alerts, API and various other reports. It tracks the prices / stock availabilities of products and sends notifications when there is a change in the market. Additionally it lets companies to do further benchmarking analysis by delivering beautiful reports at brands / categories level. It allows users to increase sales and profit margins through dynamic competitive pricing.The software delivers online retailers a very dynamic view…

53
Simstat
Simsat is a statistical analysis and bootstrapping tool which has some powerful and easy to use output features, it also offers you with some output management features which are rare to find in other programs. This program has its own scripting language for automating statistical analysis and also to write small applications, computer-assisted interviewing systems and as well as interactive tutorials which have multimedia capabilities. Simsat supports memos and documents variables allowing one to store in the same project file responses to open-ended questions, interview transcripts, full reports, etc. by these, it shows that it does not only support numerical…