Review
UNISTAT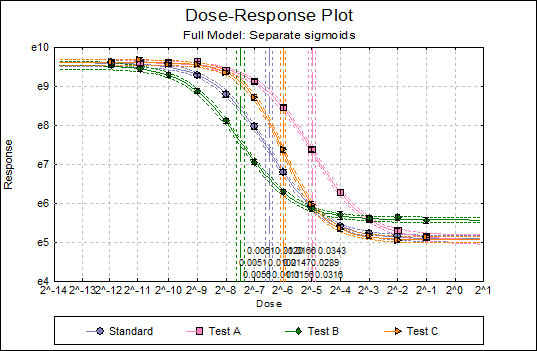 Overview
UNISTAT is run in stand-alone mode, by default, all output is sent to a WordPad-like window, which is an integral part of UNISTAT Statistical Package. In Excel add-in mode, the output is sent to a new worksheet within Excel by default.
•Unistat Excel Add-in
•Unistat Stand-Alone
•Graphics
•Reporting
Small (<50 employees), Medium (50 to 1000 Enterprise (>1001 employees)
What is best?
•Unistat Excel Add-in
•Unistat Stand-Alone
•Graphics
•Reporting
What are the benefits?
• Excel statistics add-in or stand-alone
• Full-featured statistical package
• Wide range of statistical functions
• Output is created in excel and can be exported to word or HTML
• Up to 15-digit precision
UNISTAT is the ultimate Excel statistics add-in. Users who tried out the review copy, in half a dozen academic- and commercial science-oriented office environments, commented very positively on the program's approach of applying batches of appropriate tests to data rather than forcing initial selection of one.
The range of procedures, the variety of plotting options, and the intuitive precision of option setting controls, were widely praised. Also popular was the provision of output options readily usable for print or web reporting.Best-practice statistical data analysis in Microsoft Excel is difficult with existing add-ins and other software tools.
UNISTAT is different, adding the power and accuracy of a full-featured statistical package to users' existing analysis and visualization workflow. Using UNISTAT as Excel add-in is easy. All a user needs to do is select a block of data and then select a procedure from the UNISTAT menus.
UNISTAT's procedure dialogues are intuitive to use and they will not feel as if they are dealing with another program.By default, UNISTAT will create its output in a new Excel worksheet. Users will also have the option to send the same output to Word or HTML for the web.
The main advantages of using UNISTAT in stand-alone mode are: it does not have the data size restrictions of Excel; has advanced data export / import options that are not available in Excel; its built-in spreadsheet (Data Processor) provides efficient data handling procedures.UNISTAT supports full on-screen object editing of graphs.
All text, legends, and the graph itself can be drag-dropped and resized and new text and shape objects added. The final configuration can be saved as a graphics template file for future use. All graphics attributes including fonts, colors, titles, legends, axes, frame, tick marks, line styles, line thickness can be controlled from the graphics menu.