Review
Statistix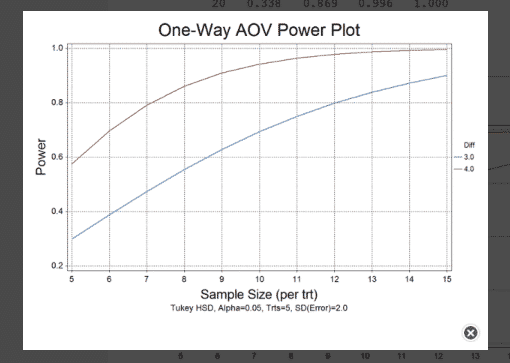 Overview
Statistix is a powerful statistical analysis program you can use to quickly analyze your data. This incredibly easy-to-use program offers the basic and advanced statistics you want - plus powerful data manipulation tools - at one affordable price.
•Performs Analysis of variance
•Performs Association test
•Performs Normality test
•Performs Time series
•Performs Quality control
•Performs Survival analysis, power analysis and probability functions
•Single-User Licenses
•Non academic price: $495.
•Academic price : $395.
•Upgrade from Statistix 9: $99
•Upgrade from Statistix 1-8: $149
Small (<50 employees), Medium (50 to 1000 Enterprise (>1001 employees)
https://www.statistix.com/
What is best?
•Performs Sample test
•Performs Hypothesis test
•Performs Linear and nonlinear modals
•Performs Analysis of variance
•Performs Association test
•Performs Normality test
•Performs Time series
•Performs Quality control
What are the benefits?
• Fast and comprehensive
• Import/export support fro Excel, text files and many more
• Combined basic and advanced statistical tools
• Powerful data manipulation tools
• Easy to learn and use
StatistiX is a power analysis software available at an affordable price to the users. The software is easy to learn and understand. The software comes with user friendly features to help users' perform their analysis easily. The software is not only easy to use but it also gives accurate and reliable results for analysis.
The software was developed in 1985. The software has over 40,000 users. The software is well known and favored by the press and critics. The software is leading choice among many requiring to perform statistical analysis. The software combines all the options and features in a single software in a comprehensive way.
These features allow data analysis, calculations and manipulation of data. Results are produced at a fast speed requiring less time. The software presents summary statistics and summary plots. The software performs sample tests. The software perform hypothesis testing. The software has option for calculating linear and nonlinear modals. AANOVA, association test, normality tests etc. can be performed by the software.
The software performs survival and power analysis. The software integrates quality control and probability functions. The software allows powerful data manipulation procedures. This include data transformation features, creating data subsets, importing and exporting files to excel.
The software incorporate integrated plots allowing charts saved in different forms to be exported and pasted to word processor etc. The company answers queries about all the users at any time users want. This support is present to the users at any time. The company also provides manual to learn about the software.