Top 42 Free, Open Source & Premium Enterprise Search Engine Software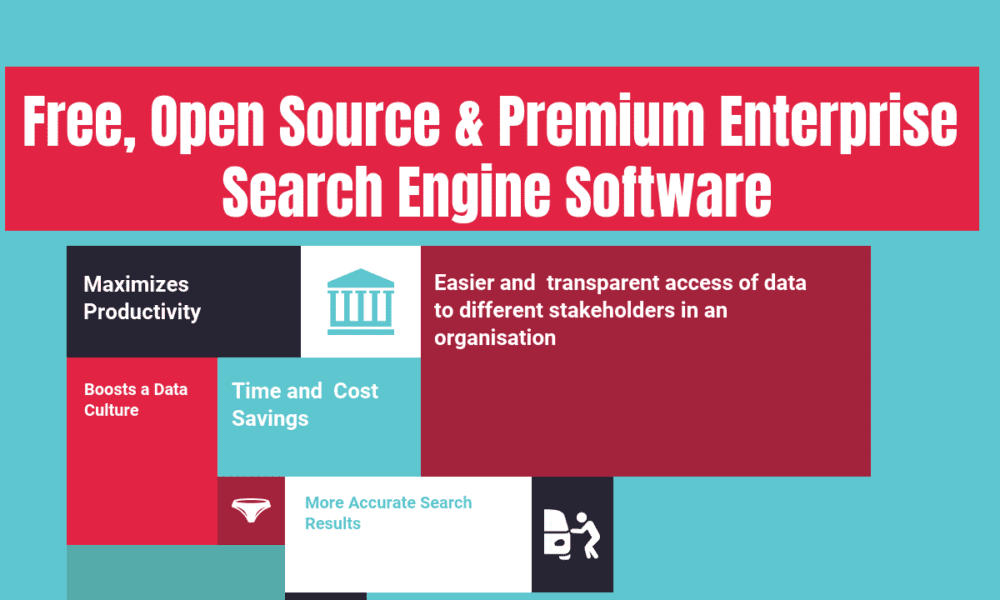 Employees in an organization spend considerable time searching for useful information. This tends to eat into the time they would have spent carrying out some more productive work.
Suppose the time spent in search of info was reduced into a half, wouldn't it transform into increased revenue for the company? This is how it works. Freeing up time helps employees engage in more productive assignments which would, in turn, result in increased production. As a result, the cost of labor goes down as you are able to get real value from your employees.
Enterprise search engine is a tool that is used in the organizations to assist in locating vital information within the shortest time possible.
The tool aims at improving employee's productivity by ensuring they access the right information when needed. Finding vital information will always translate into increased revenue for the company. Quick decision making will always see your business progressing especially in the present cut-throat competition.
What are the Best Enterprise Search Engine Servers Proprietary: Datafari, Algolia, Elasticsearch, Splunk Enterprise, Google Search Appliance, Indica Enterprise Search, Amazon CloudSearch, Crate, Microsoft Azure Search, SRCH2, SearchBlox, Mindbreeze, Coveo, Lookeen, Funnelback, Swiftype, Oracle Secure Enterprise Search, dtSearch, TeraText, Concept Searching, Intergator, Voyager, Dieselpoint, Inbenta, Decisiv, Q-Sensei are some of the best enterprise search servers in alphabetical order.
What are the Top Open Source and Free Enterprise Search Software: Apache Solr, Sphinx Search server, Fess, GigaBlast, Apache Lucene Core, DataparkSearch Engine, Nutch, ApexKB, Searchdaimon, Zettair, Constellio, Xapian, Namazu, ht-//Dig, Lemur, Terrier are some of the Top Open Source and Free Enterprise Search Software.
What are Enterprise Search Engine Software?
Enterprise Search is the search information within an enterprise, searching of content from multiple enterprise-type sources, such as databases and intranets. These search systems index data and documents from a variety of sources including file systems, intranets, document management systems, e-mail, and databases. Enterprise search systems also integrate structured and unstructured data in their collections and also use access controls to enforce a security policy on their users.
Enterprise search is an extensive tool that is used to search for info in an enterprise. The system assists in looking for both structured and unstructured data by using a single query. It helps an organization to retrieve, store, and track information of all kind in an enterprise. The system enables users to query for info from the different storage places. It also ranks the information in a way that it is easy to access the kind of data you are looking for.
Scalability: The system should have auto-scaling functionalities in your search domain. This allows one to work comfortably when there is an increase or a decrease in volumes of your data. The solution should also be able to control scaling especially when there is a need for high capacity in bulk uploads or when your search traffic is experiencing a surge.
Flexible and easily adaptable: The system should easily adapt to your needs in the organization. This enables one to meet all users requirement without delay. The system should also be designed in a way that it has a simple configuration so as to easily adapt with your day to day needs as well as work seamlessly with other systems in the organization.
Simple to use: The program should be easy to use. All you need is to point to a certain data and the system automatically guide on how to configure your domain indexing options. The system should make it easy to either delete or add index fields and conduct other customization functionalities. After configuring your system, you shouldn't be subjected to uploading your data again.
Reliable: Enterprise search should allow you to automatically monitor and recover your search domains. There should be automatic updates of your search on all the available zones. The system should also distribute your search traffic in all zones so as to ensure there is a backup in case of system failure.
Cost-effective: A good system should be cost effective for your business. It should allow one to only pay for the resources that are in use. Consider a system that charges per hourly rate so as to cut cost on the unutilized hours.
Best Enterprise Search Engine Servers
Datafari, Algolia, Elasticsearch, Splunk Enterprise, Google Search Appliance, Indica Enterprise Search, Amazon CloudSearch, Crate, Microsoft Azure Search, SRCH2, SearchBlox, Mindbreeze, Coveo, Lookeen, Funnelback, Swiftype, Oracle Secure Enterprise Search, dtSearch, TeraText, Concept Searching, Intergator, Voyager, Dieselpoint, Inbenta, Decisiv, Q-Sensei
1
Datafari is an Enterprise Search solution, also known as an Insights Engine. It indexes data and documents wherever they are, whatever they are, securely. The aim is to be multisource and multiformat, to index both the metadata AND the contents, and to present the information through an easy-to-understand user interface. Datafari is able through an open source community Edition, and a production ready Enterprise Edition. Its big data capabilities allow it to scale to hundreds of millions of documents. Its analytics capabilities enable search experts to analyse search behaviors and to customise the search experience.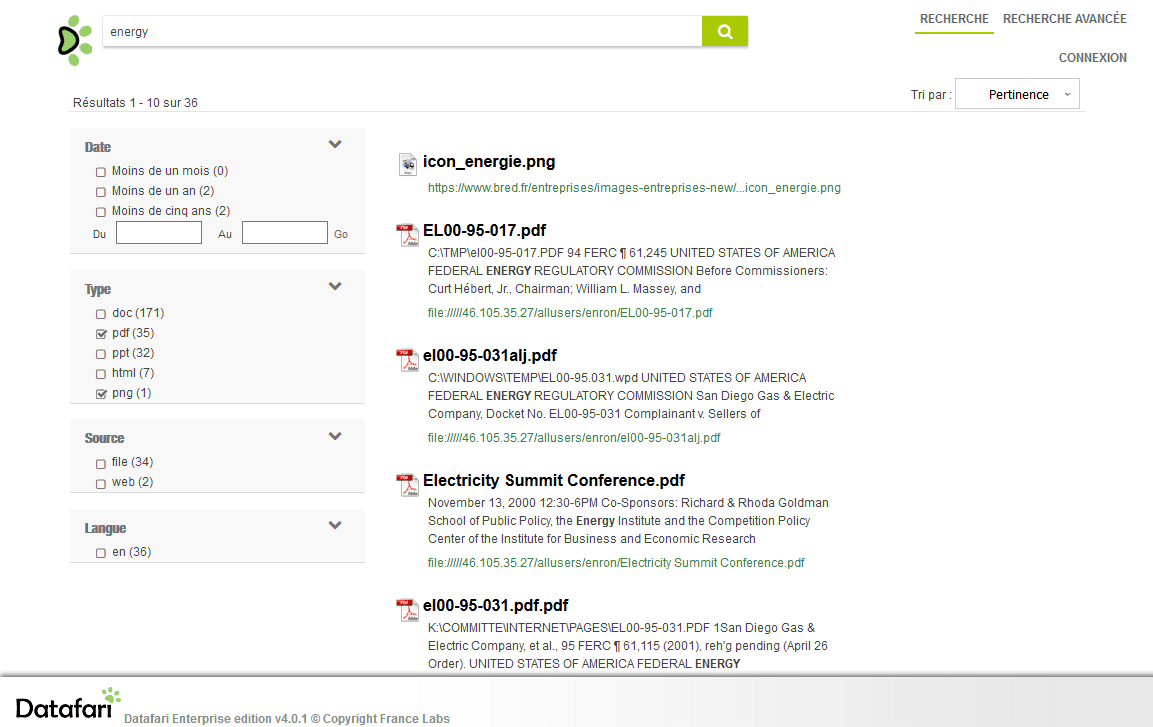 2
Algolia is a hosted full-text, numerical, and defined search engine capable of delivering realtime results from the first tap. Built with developers in mind, Algolia's strong API lets quickly and seamlessly implement realtime search within websites and mobile applications.Algolia, examines all words within full-text fields in order to find the most relevant records. This capability lets Algolia to quickly search and return records from large volumes of data. Algolia search is based on a tie-breaking based ranking algorithm , which allows to blend business metrics to the relevance calculation. Algolia's typo tolerance algorithms ( in case of misspelled words) will…

3
Elasticsearch is a distributed, open source search and analytics engine, designed for horizontal scalability, reliability, and easy management. It combines the speed of search with the power of analytics via a sophisticated, developer-friendly query language covering structured, unstructured, and time-series data. Elasticsearch lets users search and quickly analyze data in real time, with just a few clicks. Distributed, scalable, and highly available, it offers users real-time search and analytics capabilities, alongside sophisticated RESTful API. Data moves fast, and it can be time-consuming to view it piece by piece and digit by digit. With the help of Elasticsearch, view the data…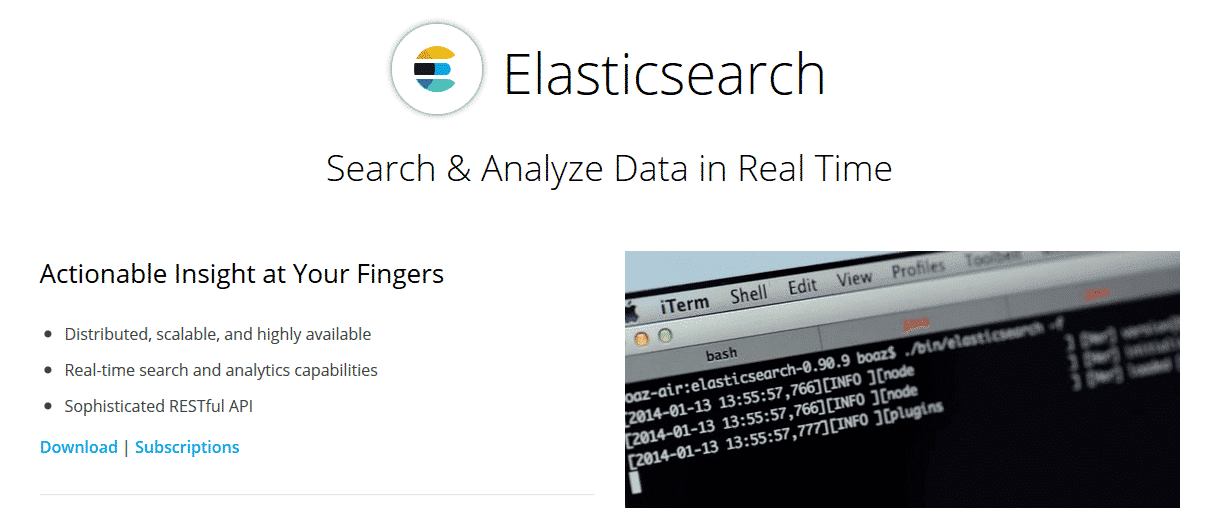 4
Splunk Enterprise helps you gain valuable Operational Intelligence from your machine generated data. And with a full range of powerful search, visualization and pre-packaged content for use-cases, any user can quickly discover and share insights. Just point your raw data at Splunk Enterprise and start analyzing your world. Splunk User Behavior Analytics is an out-of-the-box solution that helps organizations find known, unknown, and hidden threats using data science, machine learning, behavior baseline, peer group analytics and advanced correlation. It presents results with risk ratings and supporting evidence so that an analyst and a hunter can quickly respond and take actions.…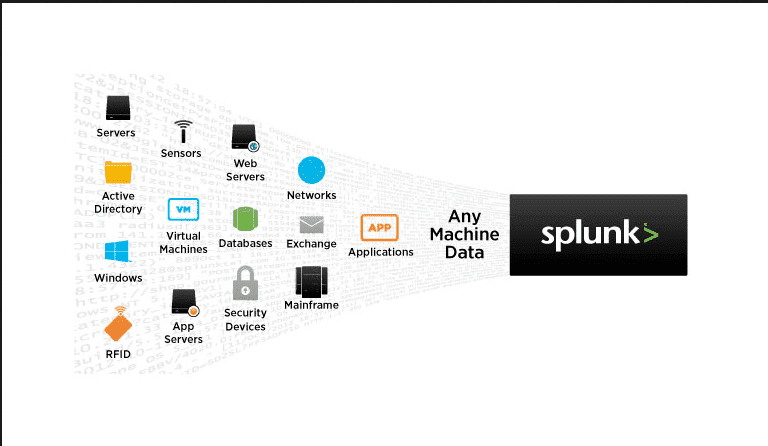 5
Google behavior Search Appliance (GSA) combines the search knowledge of Google with features that meet today's business requirements.GSA sorts searched results by author, price, date or any other attribute. Users can quickly skim through a large amount of results to find what they need. If users don't know the exact spelling or want to search for similar terms at once, they can type a few letters and a wildcard character (? or *). GSA fills in the blanks. GSA automatically suggests the most common spellings for words. It automatically expands queries to include synonyms, showing results that are more relevant.GSA…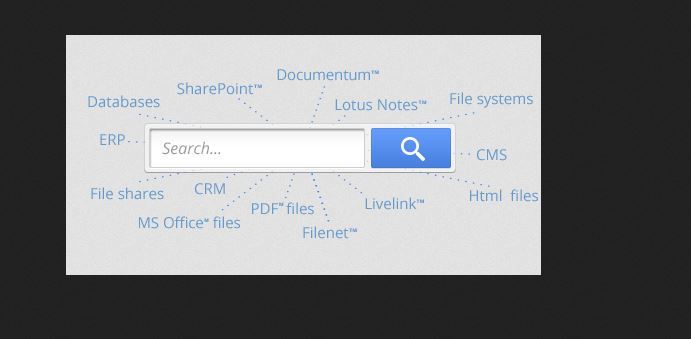 6
Indica Search is the product that makes order and structure within the large amounts of data and information whithin users organization. This might consist of users website, all their internal data, e-mails and databases; data and files are easily found and accessible once more.By incorporating the specific data structure and combining it with all of the company's data, Indica provides modules based on new technologies that enable users to find all corporate data and information. Indica indexes corporate data and enriches it with company specific structure and database information, add file archives, email, CRM, ERP, to the source. Also automatically…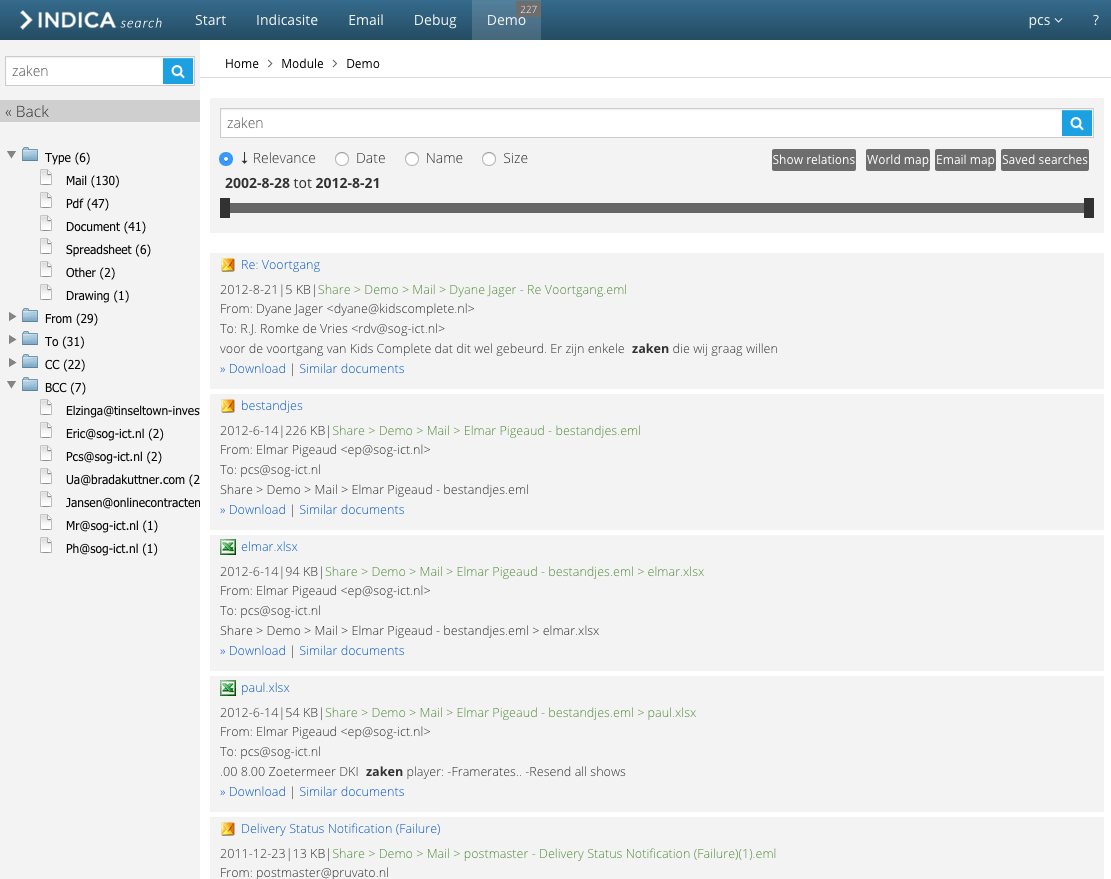 7
Amazon CloudSearch is a managed service in the AWS Cloud that makes it simple to set up, manage, and scale a search solution for website or application.Amazon CloudSearch supports 34 languages and popular search features such as highlighting, autocomplete, and geospatial search. With Amazon CloudSearch, users can quickly add rich search capabilities their's website or application. With a few clicks in the AWS Management Console, they can create a search domain and upload the data that they want to make searchable, and Amazon CloudSearch will automatically provision the required resources and deploy search index. Users can easily change their search…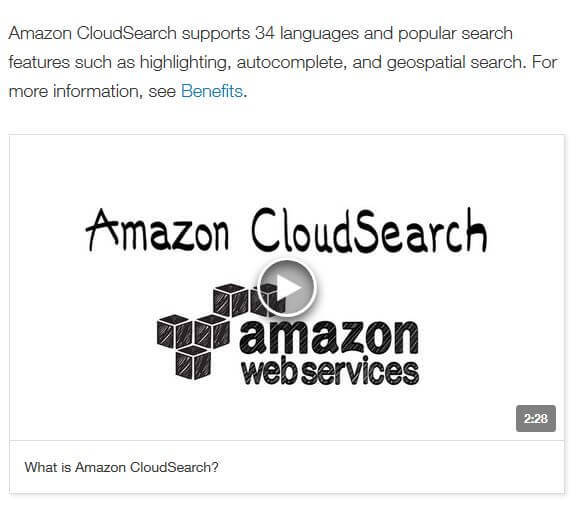 8
Crate is an open source, highly scalable distributed SQL database. Crate offers the scalability and performance of a modern No-SQL database with the strenght of Standard SQL. Crate's distributed SQL query engine lets using the same syntax that already exists in applications or integrations, and have queries seamlessly executed across the crate bunch, incorporating any aggregations, if needed. Enterprises and startups have deployed Crate clusters to power real time analytics, real time dashboards (network traffic, security events), IoT-backends (sensor data, telemetry data), ad-tech (web traffic), telecom apps (call logs, CDRs) and user-facing Web and Mobile apps.Crate is designed to support…

9
Azure Search is a search-as-a-service solution that lets developers to incorporate a sophisticated search experience into web and mobile applications any worry about the complexities of full-text search and without having to deploy, maintain or manage any infrastructure.Powerful queries offers logical operators, phrase search operators, suffix operators, precedence operators. Azure Search also supports custom lexical analyzers to allow application to handle complex search queries using phonetic complementing and regular expressions. Language support is included for 56 different languages. Azure Search can analyze text in application's search box to intelligently deal with language-specific linguistics some of which are verb tenses, gender,…

10
SRCH2 is a search engine specifically made for fast instant search or search as you type. It also supports on-the-fly error correction (fuzzy search). Made from scratch in C++, it delivers high performance and rich features. SRCH2 utilizes many algorithmic and design innovations to take "Google Instant" experiences to your applications. The engine runs servers as well as mobile devices.SRCH2 is particularly optimized to support instant search for enterprises, even without query log. Compared to existing answers, SRCH2 not only provides a higher speed for queries with prefix conditions, but also allows customizable ranking for those queries. SRCH2 uses in-memory…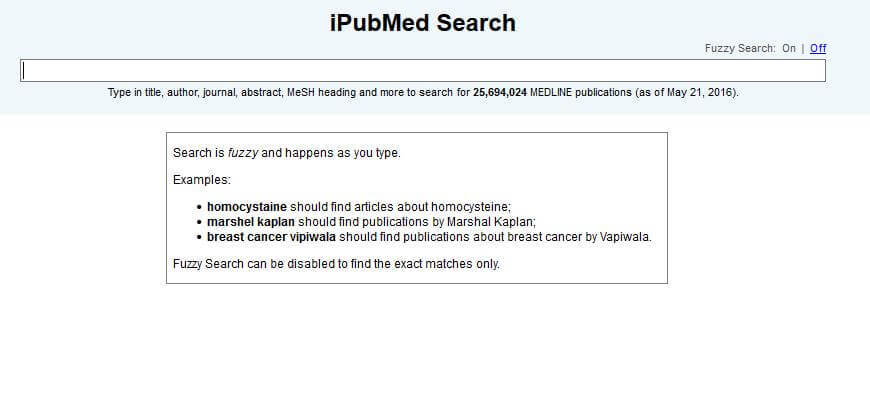 11
SearchBlox is a simple, flexible and affordable Enterprise Search, Sentiment Analysis and Text Analytics solution. Users can create a collection to crawl their website, add a search box to the website and customize the search results pages to match the user's brand. Integrate multiple websites with a single search box and provide federated search to find the right information. Setting up a collection also allows users to search their product catalog available within a database or a CSV/Excel file. Filter on brand names, size, color, pricing and availability, or custom fields. SearchBlox provides the simplest API to integrate with the…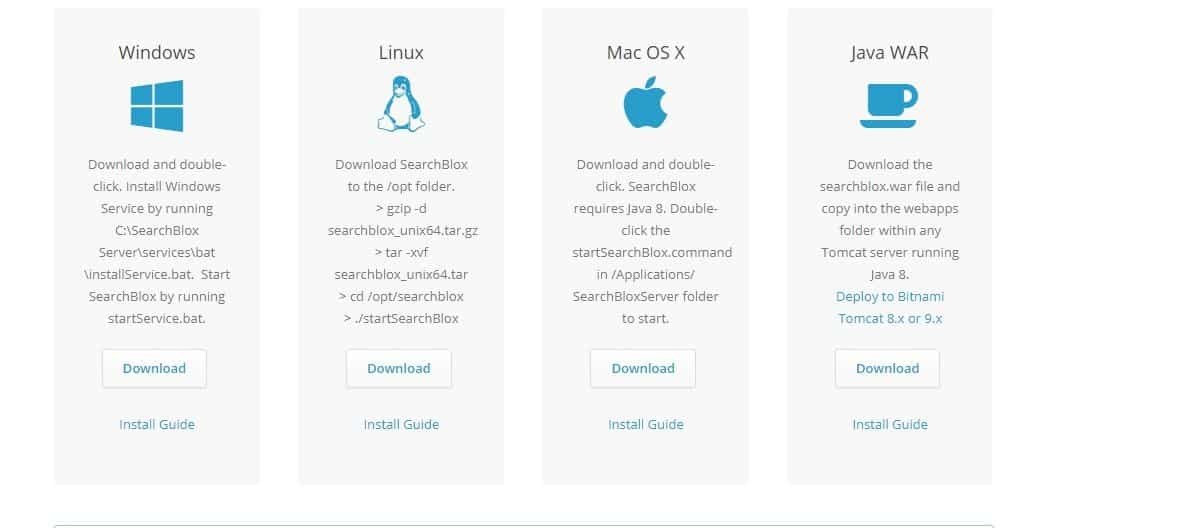 12
Mindbreeze InSpire is an information gathering and enabling solution tool that helps companies in their decision-making process by providing all of their employees and departments with all the information they need in order to fulfill their activities. It searches inside relevant repositories and analyzes information; it creates correlations and groups the information gathered and enables the data to be easily accessed in daily used applications. Companies have lots of information they are unaware of and cannot utilize, as it is inaccessible or impossible to compile and make sense of. In a world where information understanding and utilization are the keys…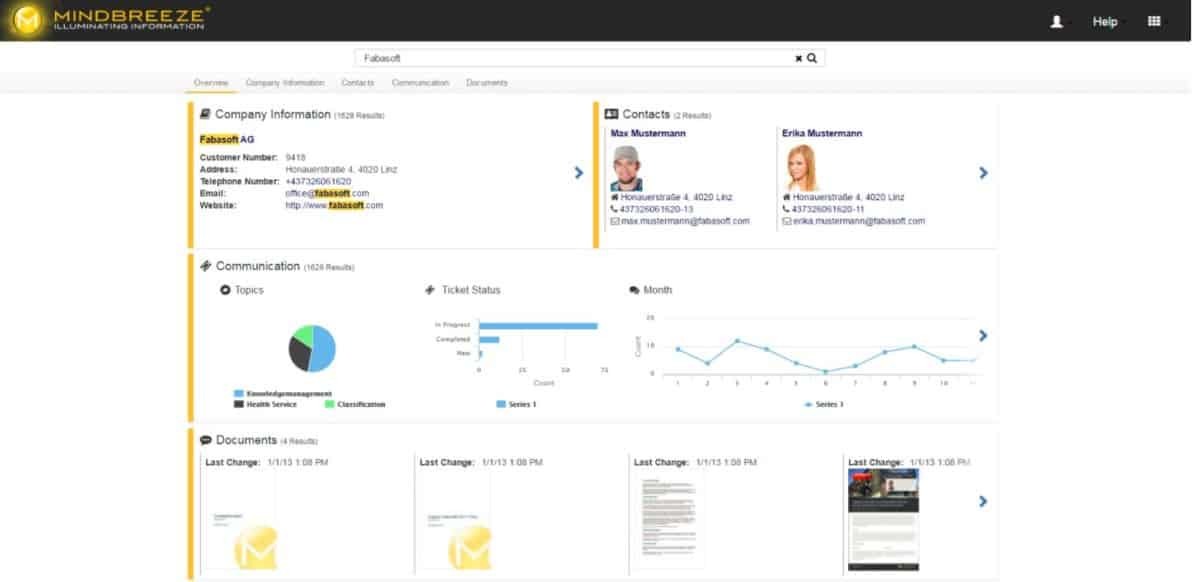 13
Coveo is dedicated to helping organizations upskill for growth by ensuring that every employee, support agent, customer, and website visitor can easily find more relevant information and people—enhancing their skills for the task at hand. Coveo's intelligent search technology adds the value of rich content and insights to CRM, customer service applications, intranets and websites. Coveo securely connects with users' legacy and cloud systems, and provides unified search, dynamic 360-degree views of information, and contextual, proactive recommendations of relevant content and experts using powerful analytics. Coveo has forged strong partnerships with leading technology vendors and system integrators around the world.…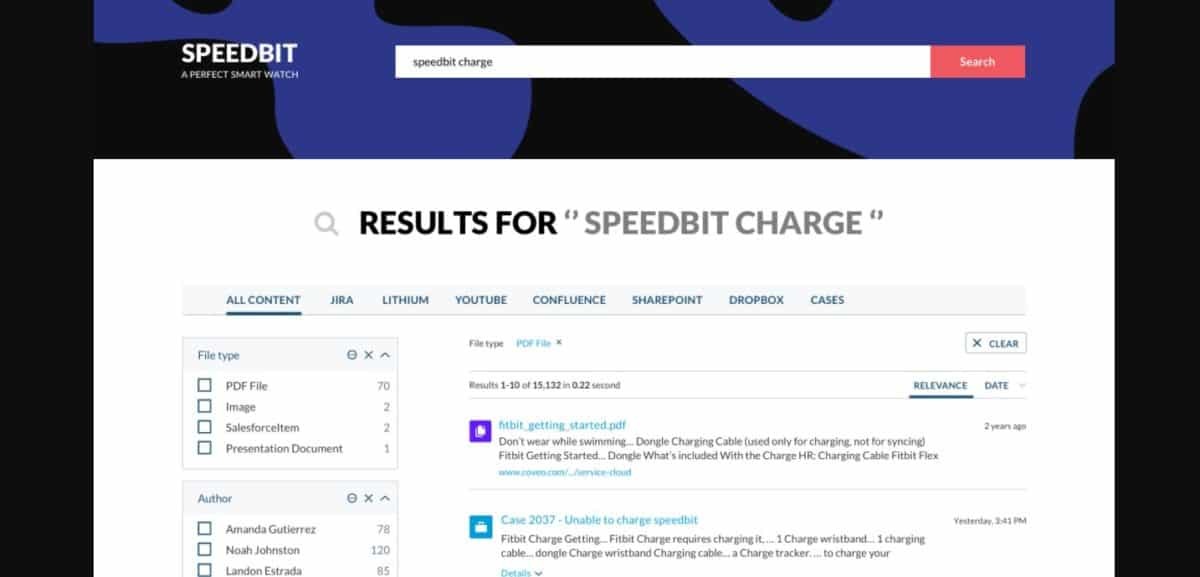 14
Lookeen is an efficient and effective desk top search engine tool designed for email or full-text search. It finds all the information searched for in public folders, Microsoft outlook, PST archives, exchange servers, and on virtual and desktop virtual environments. Lokeen finds every searched item including documents, emails, or photos regardless of where they are saved in the shortest time. The user-friendly software is integrated into Microsoft outlook and easily opened by double pressing the CTRL key in windows making it an integral part of everyday work. The program runs on windows7, windows 8, windows 10, and is compatible with…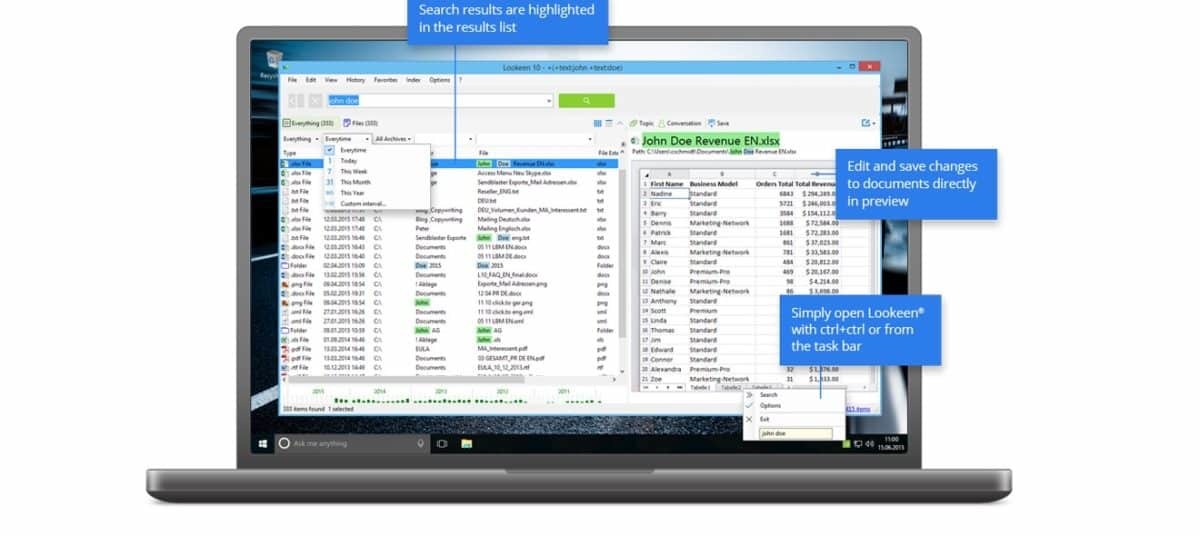 15
Funnelback is a search platform that provides companies with insight and auditing capabilities, and information searching tools. Its engine allows employees to obtain real-time meaningful information that will allow companies to identify opportunities by analyzing the content that is needed at any given point of time. Its auditing capabilities allow for compliance and accessibility of data and can be utilized to engage and retain customers. All visible information of the company is accurate and correct with the use of its Content Auditor feature. It also provides with SEO optimization features for website strategies and searches. Funnelback enables companies to customize…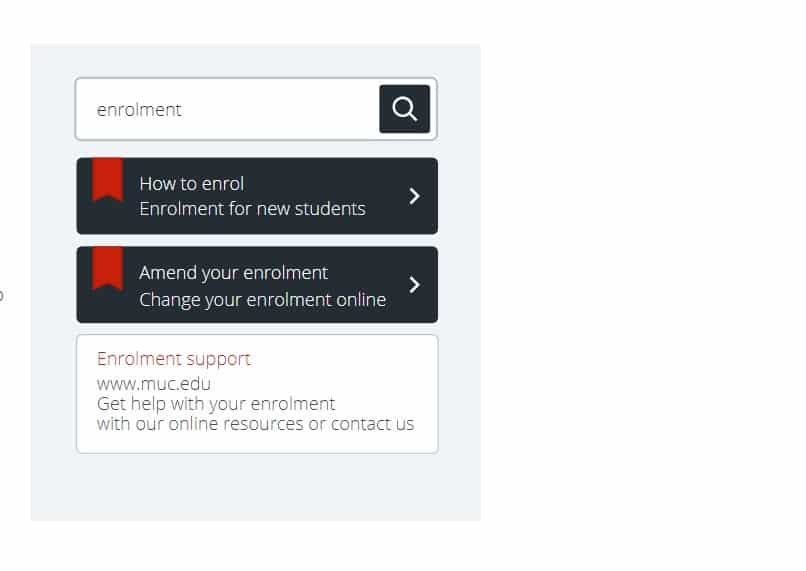 16
Swiftype is a cloud-based search platform that provides integrated search solutions for organizations, websites and applications and lets them control of their search experience. Swiftype has an advanced search algorithm that delivers relevant results for even the most complicated queries. Its algorithm features spelling correction, Bigram matching, stemming, synonyms and phrase matching. Swiftype has an autocomplete function that enables users to get the right content without writing the whole query. Swiftype takes a faceted search approach enabling users to refine results based on date, price, author, or content type. Swiftype search contains result-ranking interface that allows you to easily customize…
17
Oracle Secure Enterprise Search 11g, a standalone product from Oracle, enables a secure, high quality, easy-to-use search across all enterprise information assets. As of early 2014, Oracle has decided to cease standalone sales of Secure Enterprise Search (SES) full use- and connector licenses. SES will continue as an Oracle-internal technology to power search over internal content in WebCenter, Oracle Siebel, PeopleSoft, and Fusion Applications and will be available via restricted use license with these products. Customers who have a full use license will continue to be supported for the lifetime of their SES release. As part of SES becoming a…
Oracle Secure Enterprise Search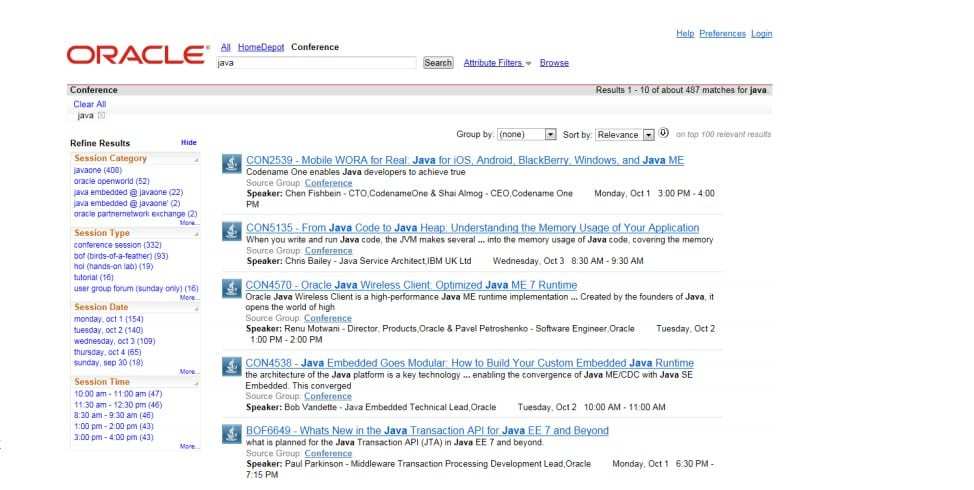 18
dtSearch products instant searching across terabytes of text in a wide range of online and offline data types. Search time (including concurrent search time) is typically less than a second. dtSearch products can instantly search terabytes of text because dtSearch builds a search index that stores each unique word and its location in the data. dtSearch can update users' indexes by adding only new or updated items, removing deleted items, and compressing the index, without affecting searching. dtSearch's document filters support popular file types, emails with multilevel attachments, databases, web data. dtSearch products can index terabytes of data spanning multiple…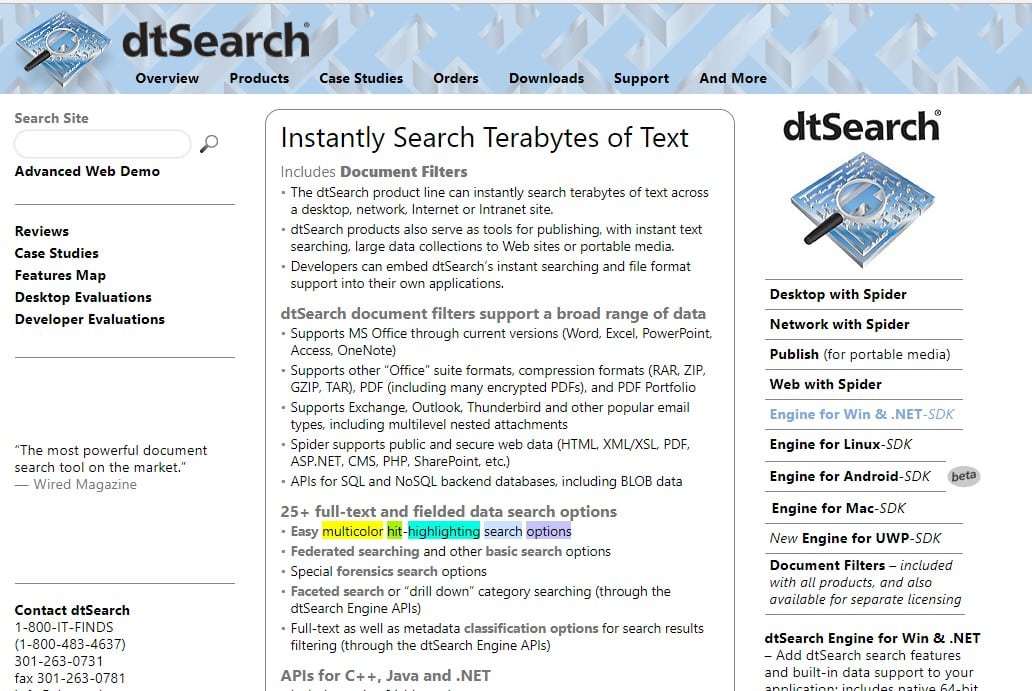 19
TeraText provides a platform for managing textual documents, files, and Emails. TeraText is a solution provider for companies, institutions or businesses that have large collections of complex data. TeraText ensures organizational reports, submissions, Emails, contracts, policy documents are stored in structured repositories. Companies hold a robust amount of data in terms of Emails and attachments but do not have systems to handle such. In fact, approximately 80% of communication in companies and government today are done through emails. TeraText's Searchable Archive for Files and Email (SAFE) is an email management platform designed to permanently store emails and attached files in…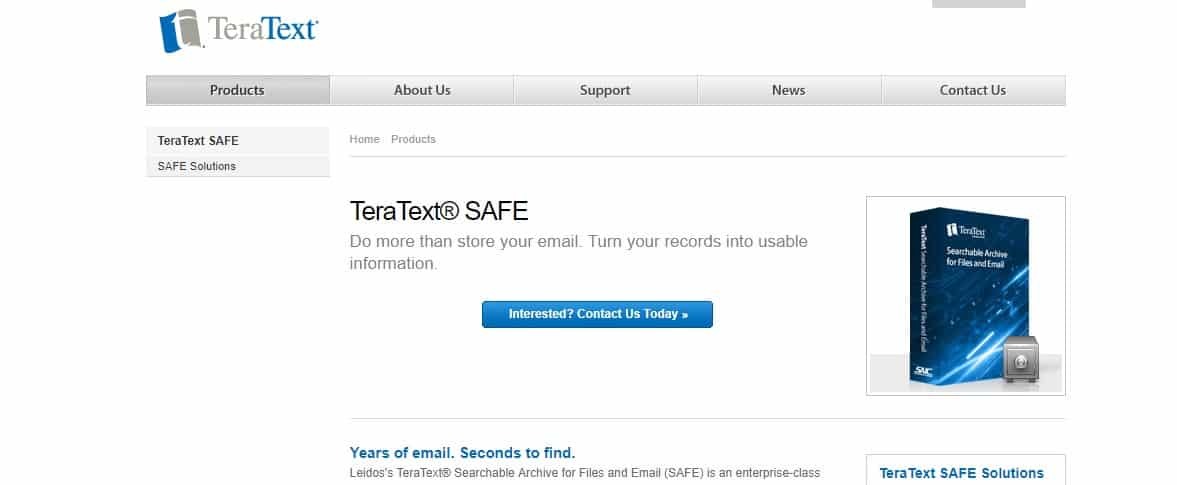 20
Concept Searching solutions are being used across a wide range of industries, by organizations deploying its products to proactively manage content and improve their business processes. Concept Searching holds a Microsoft Gold Application Development competency and is a partner in the elite Business Critical SharePoint Partner program. Concept Searching's award winning conceptClassifier for SharePoint is available in all versions of SharePoint. conceptSearch is incorporated into Concept Searching's Smart Content Framework for information governance, which was developed as a toolset that provides the enterprise framework to mitigate risk, automate processes, manage information, protect privacy, and address compliance issues. The framework is…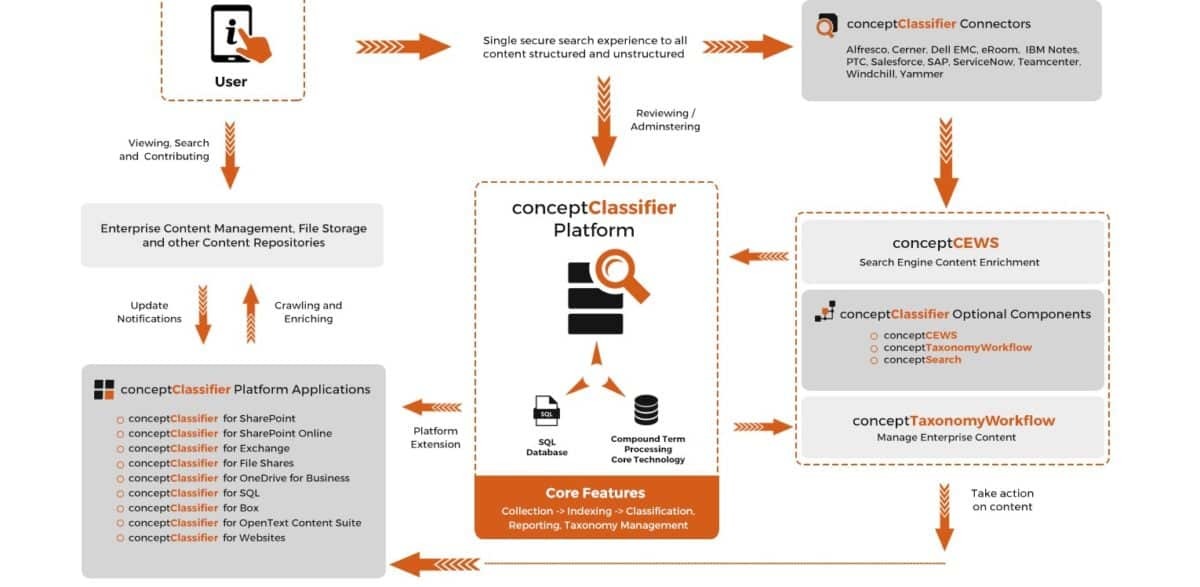 21
Intergator is a searching tool that provides for friendly social content results finding for employees and customers to be able to make use of information that is stored in different documents, sites, emails, and files of companies. It provides with the possibility to utilize the company's existing knowledge and information to accelerate business cycles and enhance decision-making processes. It has a new Content Management module that is capable of making information findable, and easily accessed by employees, combining portals with collaborative functions and document management systems. It also facilitates Enterprise Search by means of collaboration in social intranets and indexing…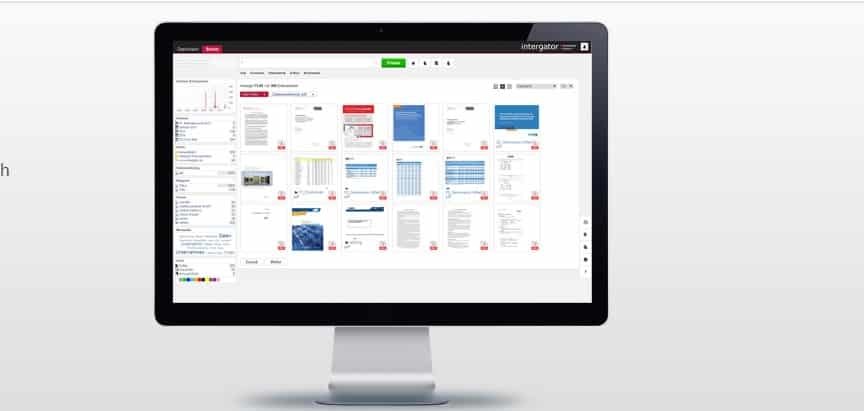 22
Voyager is the search engine in a box. Voyager finds and uses complex data, no matter where it is. Voyager services global governments and businesses, public utilities, universities, oil and gas companies, and many more enterprises around the world. Discover, extract and index content stored in Amazon S3 using Voyager. Use content stored in S3 as input to execute data processing tasks with Voyager. Deploying Voyager on cloud servers comes standard with both Voyager licenses and is supported for Amazon Web Services and Microsoft Azure. Natural Language Processing (NLP) is the science of teaching computers to understand human interaction. In…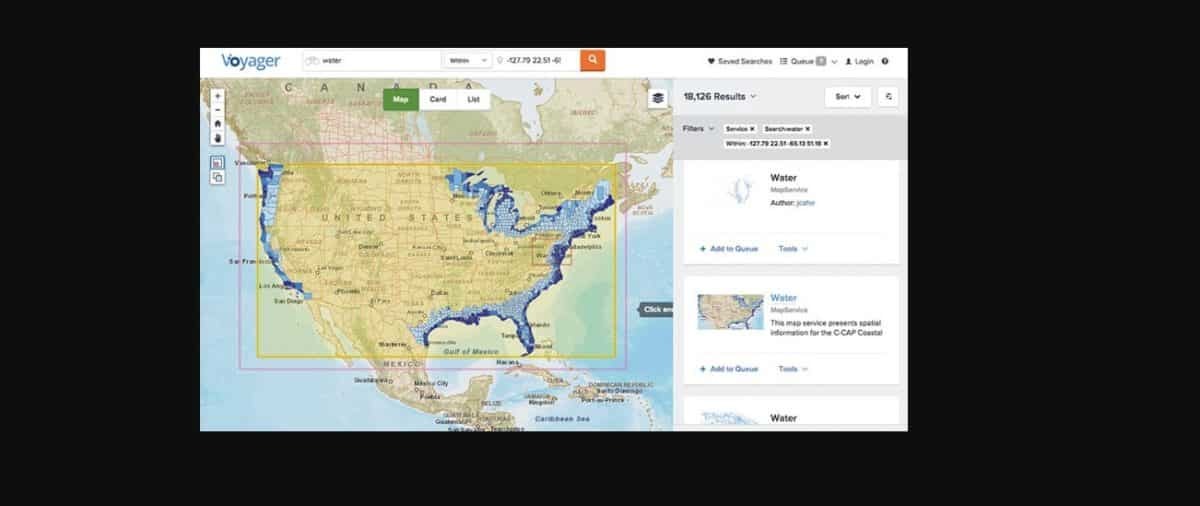 23
Dieselpoint Search is search and navigation software for enterprise data including document collections, databases, and XML. Dieselpoint has developed industry-leading advances in search technology, combining advanced full-text and linguistic techniques with high-performance data navigation to yield intuitive user interfaces not possible with other approaches. Typical applications include large-scale product catalogs, website search, document repositories, intranet search, and OEM software. Dieselpoint interfaces provide users with the ability to browse and navigate data sets using data attributes. The system extracts these attributes (sometimes called faceted metadata) from document metadata, columns in SQL databases, XML tags, or any other structured data source. The…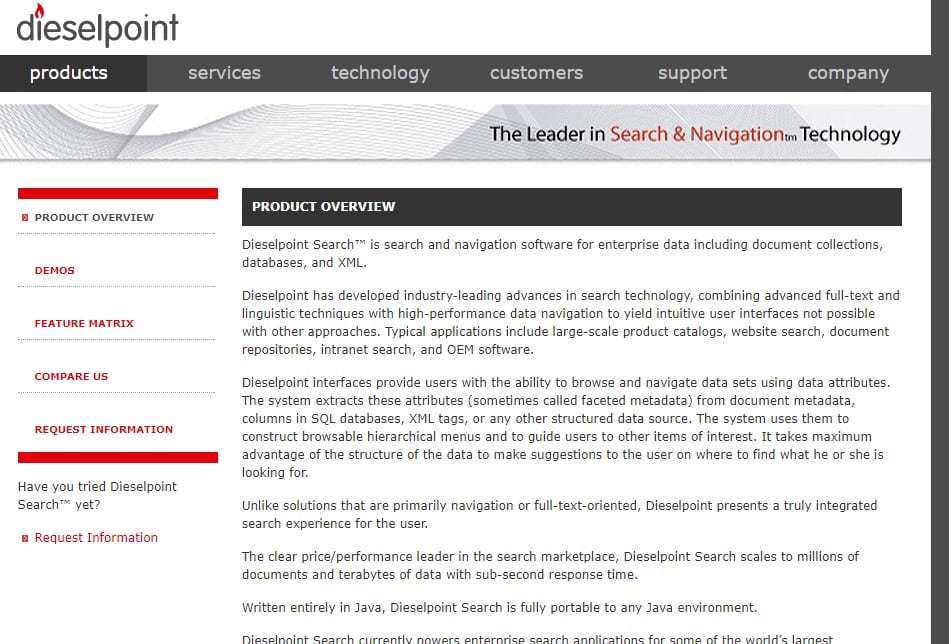 24
Inbenta is an AI conversational and searching platform that interacts with the company's customers thus deflecting most of the customer questions in real time and providing a 24/7 support system. Inbenta users ChatBots to provide customer support agents that evolve and auto learn with every interaction; they understand customer emotions and feelings through language meaning, and are able to communicate in multiple languages. Inbenta also provides searching technology that is able to understand what the customers have meant to type and are looking for, in order to provide personalized and accurate responses and results in their browsing through the company's…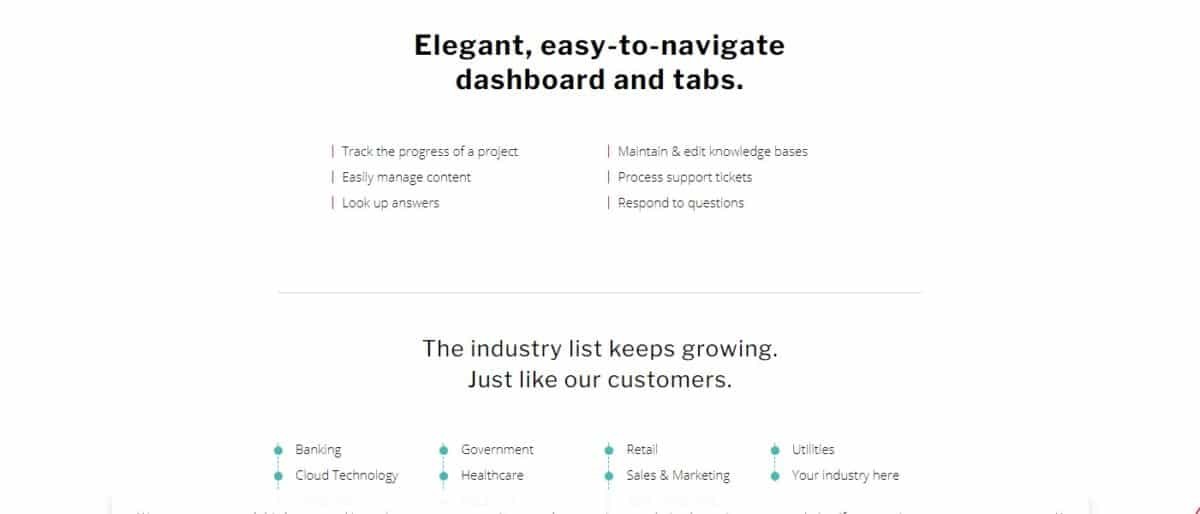 25
Recommind Decisiv is a unified concept search platform. Recommind Decisiv offers the following benefits; better results, fast search, and streamlined search. Recommind Decisiv utilizes a conceptualized search that identifies word associations in an entire database, meaning you can find the right documents without use of keywords. This enables it to return accurate search results. Its highly scalable architecture ensures it searches across billions of data in seconds. Recommind Decisiv uses visualizations like simplified charts to organize complicated search results. The charts can highlight a specific timeline and queries are represented according to prevalence. Recommind Decisiv utilizes phase analysis to deliver…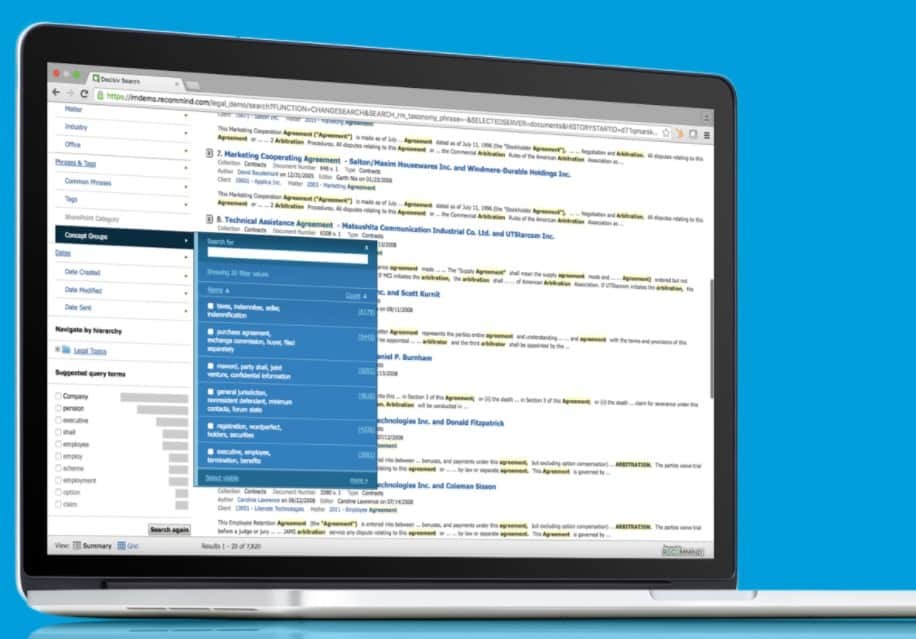 26
Q-Sensei is a real-time data analysis platform with easy-to-use search and admin interfaces. Q-Sensei offers its services on two platforms; Q-Sensei Docs' and Q-Sensei Fuse. Q-Sensei Docs' has easy-to-use admin and search User Interfaces. It boasts the best autocomplete feature that enables in-depth analysis of your documents' full texts and metadata as you type. It works on full texts and facets, and supports Boolean operators like AND, OR, NOT and truncation (*). It shows your choices as you type and shows frequencies of search results. It has a customizable search dashboard that be altered to suit the user's preferences. Q-Sensei…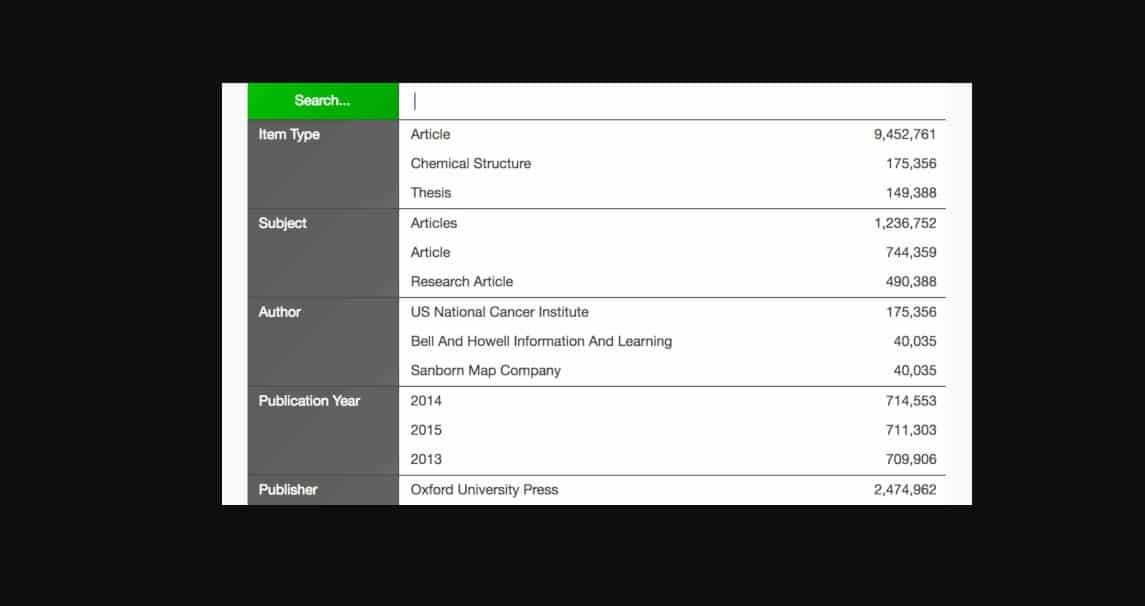 Top Open Source and Free Enterprise Search Software
Apache Solr, Sphinx Search server, Fess, GigaBlast, Apache Lucene Core, DataparkSearch Engine, Nutch, ApexKB, Searchdaimon, Zettair, Constellio, Xapian, Namazu, ht-//Dig, Lemur, Terrier
1
Solr is a popular, blazingly fast, open source enterprise search platform. Solr offer highly reliable, scalable, error free, distributed indexing, replication and load-balanced querying, automated failover and recovery, centralized configuration and further genuinely creative features. Many of the world's largest internet sites have their searches powered up and navigated through the tools and techniques of Solr. Its advanced full-text search capabilities can be guessed from the fact that Solr enables powerful matching capabilities including phrases, wildcards, joins, grouping and much more across any data type. Optimized for massive volume traffic, Solr is proven at extremely large scales world-wide. Standarized on…

2
Sphinx is an open source full text search server, made from the ground up with performance, relevance (aka quality of search), and integration simplicity in mind. It's written in C++ and works on Linux (RedHat, Ubuntu, etc), Windows, MacOS, Solaris, FreeBSD, and some other systems.Sphinx lets you either batch index and search data stored in an SQL database, NoSQL storage, or just files quickly and easily — or index and search data on the fly, working with Sphinx very much like with a database server. A variety of text processing features enable fine-tuning Sphinx for your particular application requirements, and…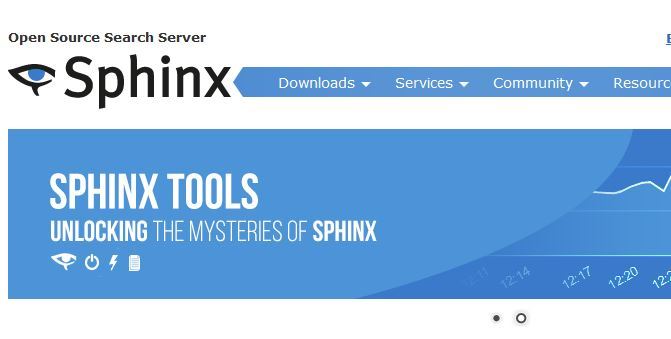 3
Fess is very powerful and easily deployable Enterprise Search Server. Users can install and run Fess quickly on any platforms, which have Java runtime environment. Fess is provided under Apache license. Fess is Elasticsearch-based search server, but knowledge/experience about Elasticsearch is NOT needed because of All-in-One Enterprise Search Server. Fess provides Administration GUI to configure the system on the users' browser. Fess also contains a crawler, which can crawl documents on Web/File System/DB and support many file formats, such as MS Office, pdf and zip. Fess can run on any operating system with Java runtime environment. Fess provides the Search…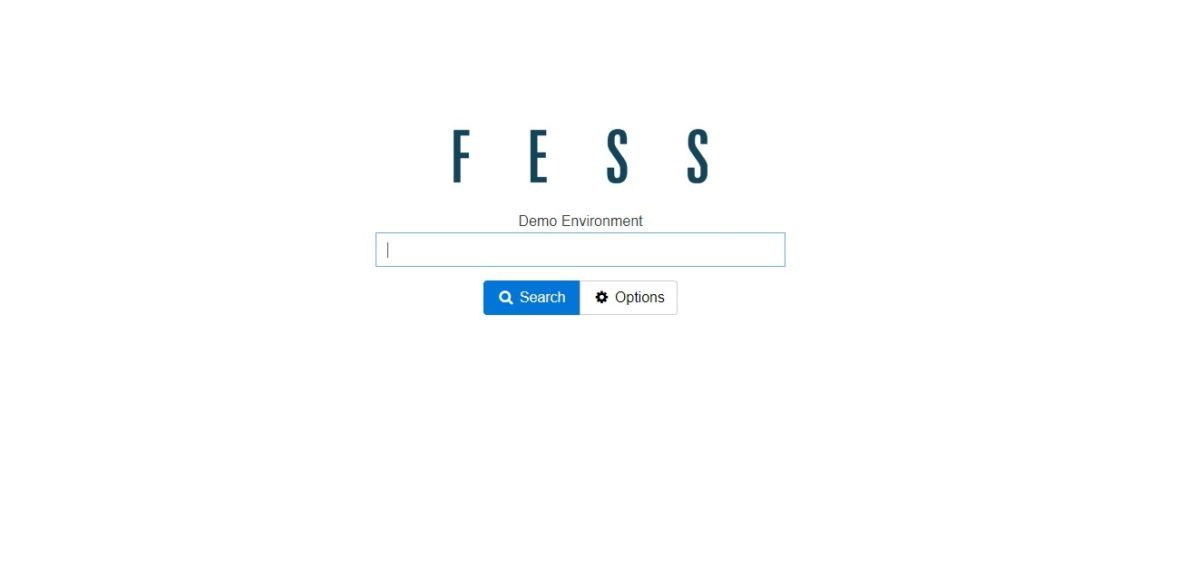 4
Gigablast provides large-scale, high-performance, real-time information retrieval technology and services for partner sites. Gigablast offers a variety of features including topic generation and the ability to index multiple document formats. This search delivery mechanism gives a partner "turn key" search capability and the capacity to instantly offer search at maximum scalability with minimum cost. Clients range from NASDAQ 100 listed corporations to boutique companies. Gigablast is one of a handful of search engines in the United States that maintains its own searchable index of over a billion pages. Gigablast can store 100,000 web pages (each around 25k in size) per…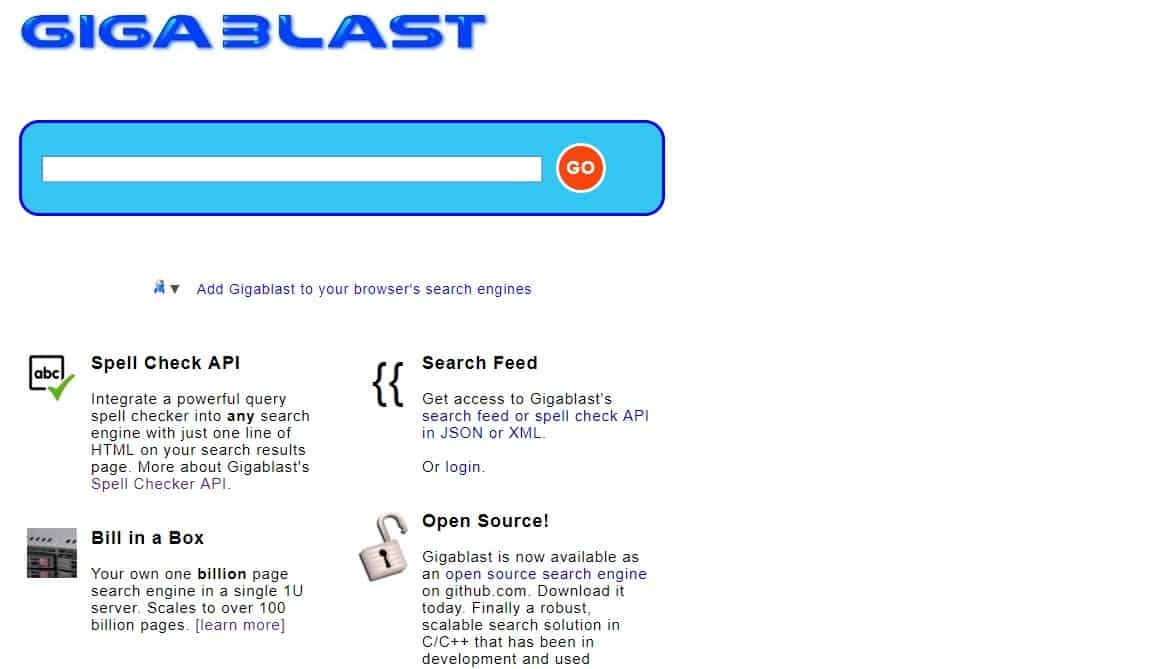 5
Apache Lucene is a high-performance, full-featured text search engine library written entirely in Java. Apache Lucene is a technology suitable for nearly any application that requires full-text search, especially cross-platform. Apache Lucene is an open source project available for free download. Jenkins is providing continuous integration capabilities to the Apache Lucene project. It is responsible for running nightly builds, tests, javadocs, and code coverage reports. Both binary and source releases for the latest version of Lucene are available from the Apache Mirrors. Archives for all past versions of Lucene are available at the Apache archives. The lucene-VERSION.zip or .tar.gz (where…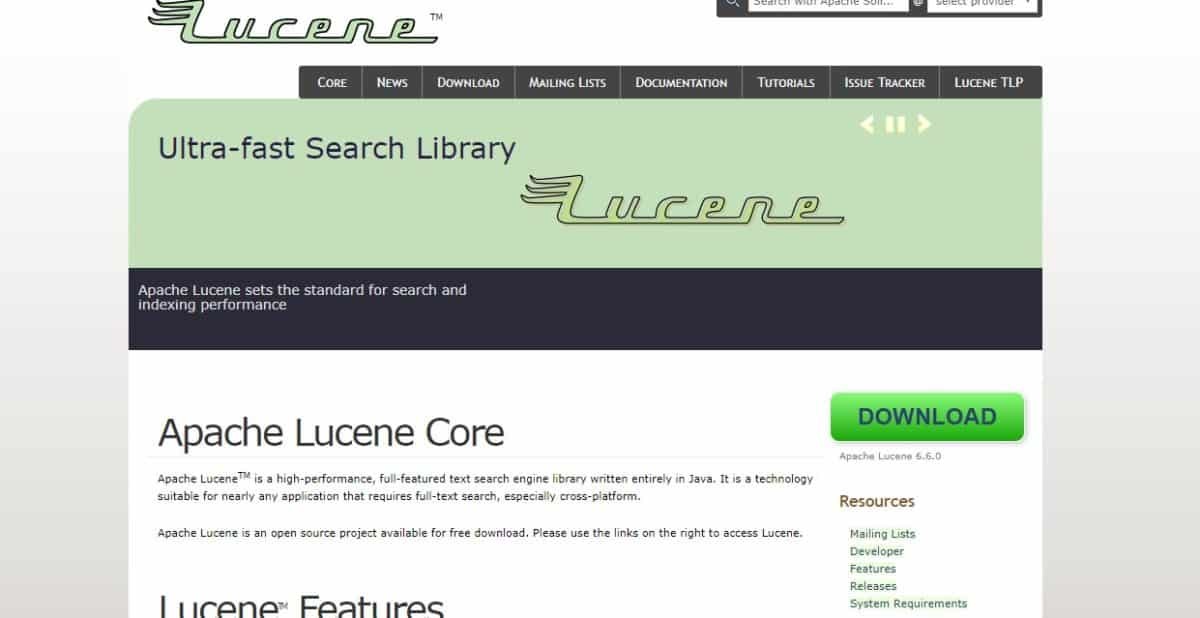 6
DataparkSearch Engine is a full-featured open sources web-based search engine released under the GNU General Public License and designed to organize search within a website, group of websites, intranet or local system. Users can use DataparkSearch group at the Google Groups (groups.google.com/group/dataparksearch/) to seek an advice on DataparkSearch. Users can also share their experience using DataparkSearch in this group. DataparkSearch is a full-featured web search engine. DataparkSearch consists of two parts. The first part is an indexing mechanism (the indexer). The indexer walks over hypertext references and stores found words and new references into the database. The second part is…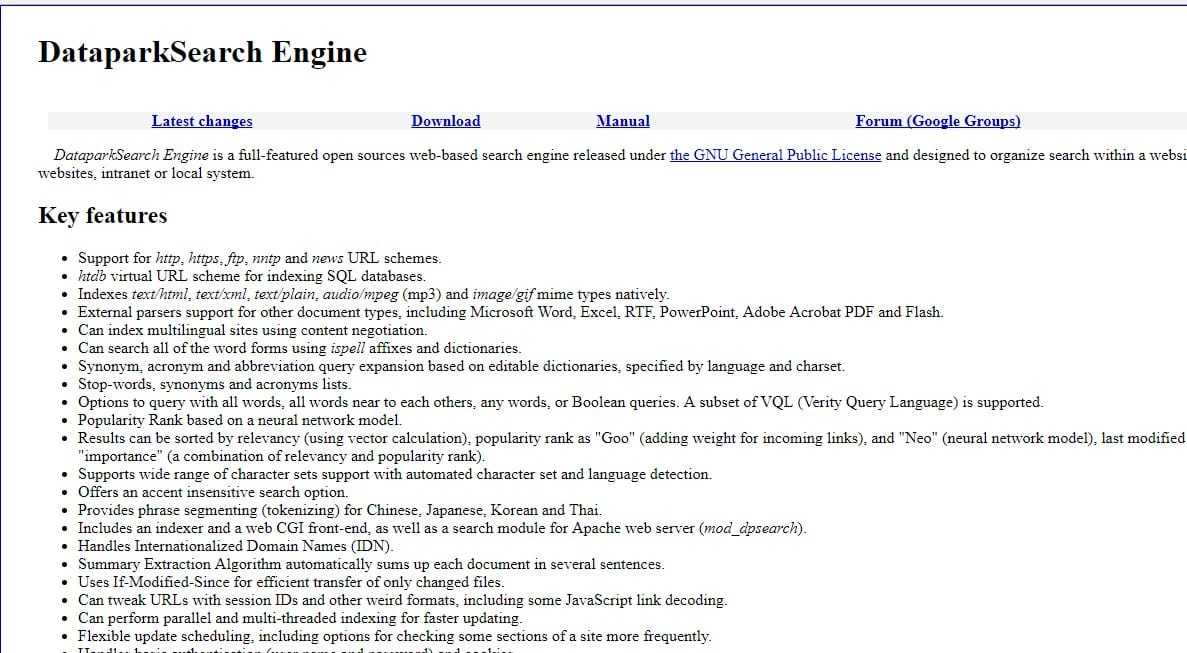 7
Apache Nutch is a highly extensible and scalable open source web crawler software project. Being pluggable and modular of course has its benefits, Nutch provides extensible interfaces such as Parse, Index and ScoringFilter's for custom implementations e.g. Apache Tika for parsing. Nutch can run on a single machine, but gains a lot of its strength from running in a Hadoop cluster. Nutch is a project of the Apache Software Foundation and is part of the larger Apache community of developers and users. Nutch 1.0 requires Java 6 and up. nutch-default.xml is the out of the box configuration for Nutch, and…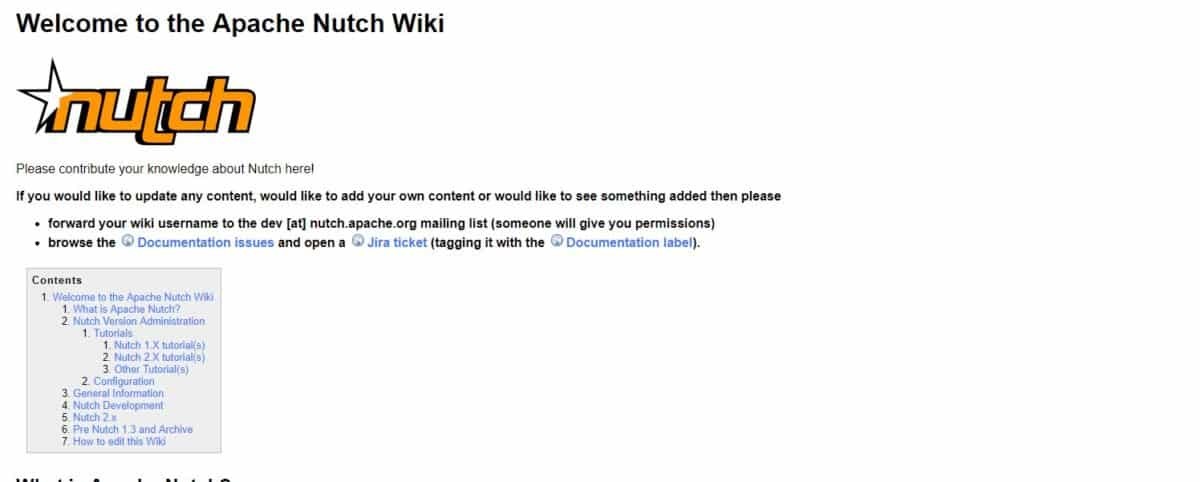 8
ApexKB is a collaborative search engine that is powered by social bookmarking. It uses peer and social-networking principles to tag and link distributed content, media, or data to make valuable information more easily discoverable. ApexKB empowers users to compile and share collaborative bookmarks by crowdsourcing their knowledge, experience and insights using knowledge tags. Users tag, link, and rate structured data and unstructured data sources, including relational databases, flat file databases, medical imaging, content management systems, and any network file system. It is an interactive, user-submitted recommendation engine which uses peer and social-networking principles to reference any information located in distributed…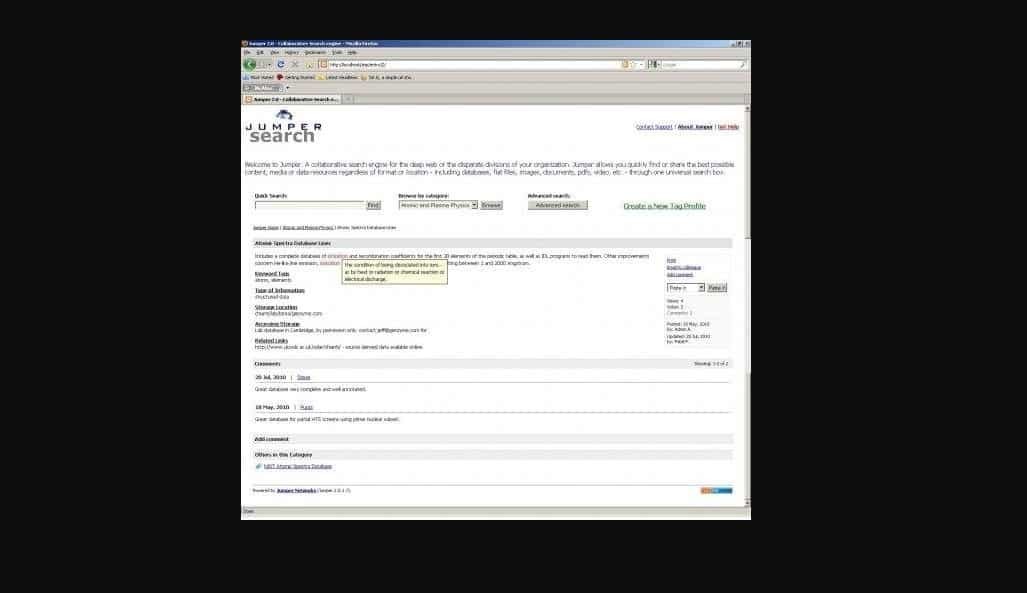 9
Searchdaimon is a leading provider of enterprise search solutions that aims to transforming the way small and medium size businesses retrieves knowledge and information. The Searchdaimon Enterprise Search (ES) virtual appliance contains a stripped down Linux operating system and its software fully configured, ready to run, without the need for doing any software installation. The ES software is open source and available for free under the GPL V2 license. Searchdaimon also offer a paid version that comes with full support and other professional services related to enterprise search. Searching is the most important aspect of Searchdaimon ES. Getting started is…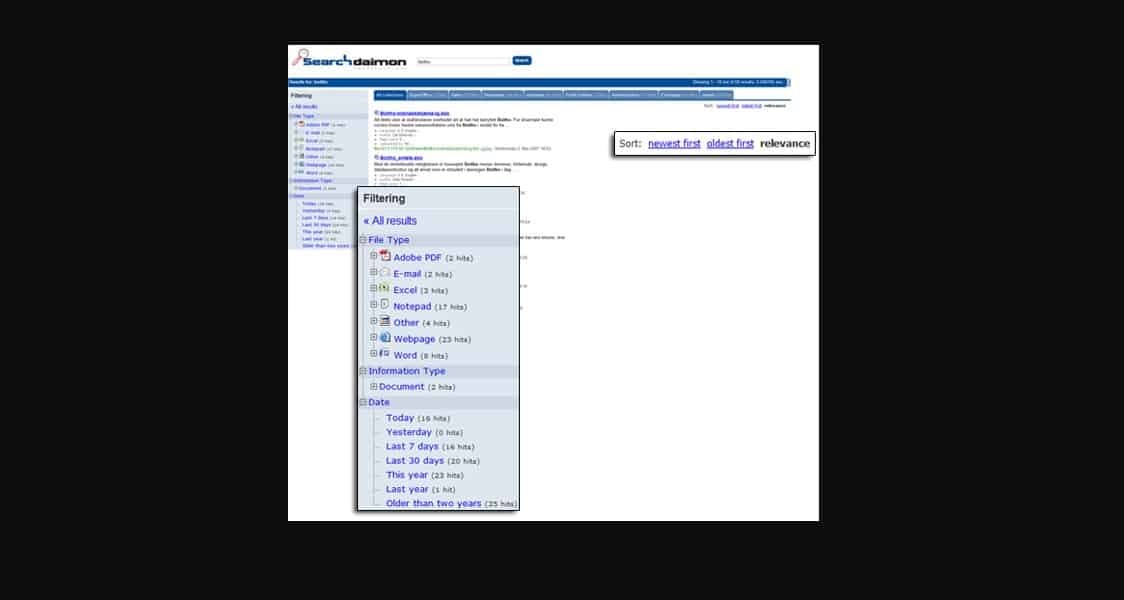 10
Zettair is a compact and fast text search engine designed and written by the Search Engine Group at RMIT University. It was once known as Lucy. Zettair allows users to index and search HTML (or TREC) collections. It has been designed for simplicity as well as speed and flexibility, and its primary feature is the ability to handle large amounts of text. It has a single executable file, which performs both indexing and searching. When an index doesn't exist, Zettair will create one for the users based on the parameters the users provide, and when users do have an index,…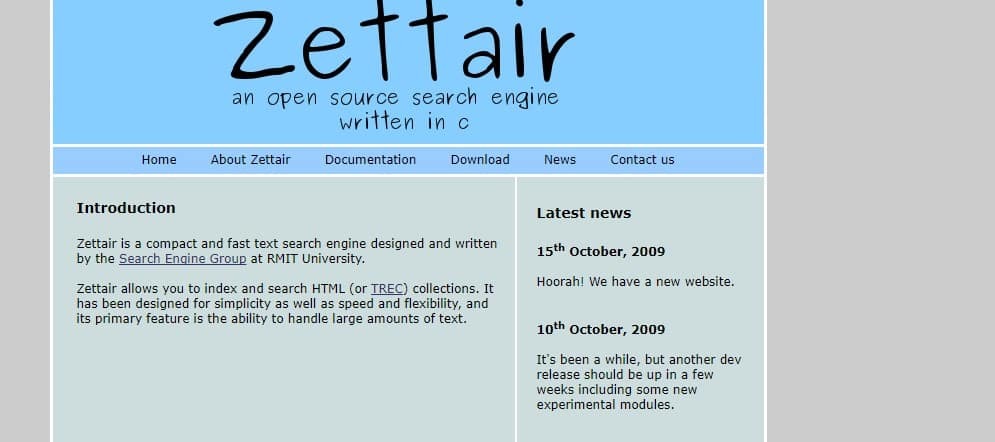 11
Constellio EIM is an Open Source solution of Enterprise Information Management. With Constellio's Open Source Enterprise Search, users can find pertinent information in all their existing business applications. In a single interface, Constellio loads to index all of the users' enterprise's information sources, whether the data is structured or unstructured. Using the power of Constellio's enterprise search, improve efficiency and augment the performance of users' employees. The unified enterprise record management (RM) module is an archives module with robots that allow for automatization of the lifecycle management of users' data. Thus, the robots repatriate content from all the users' systems…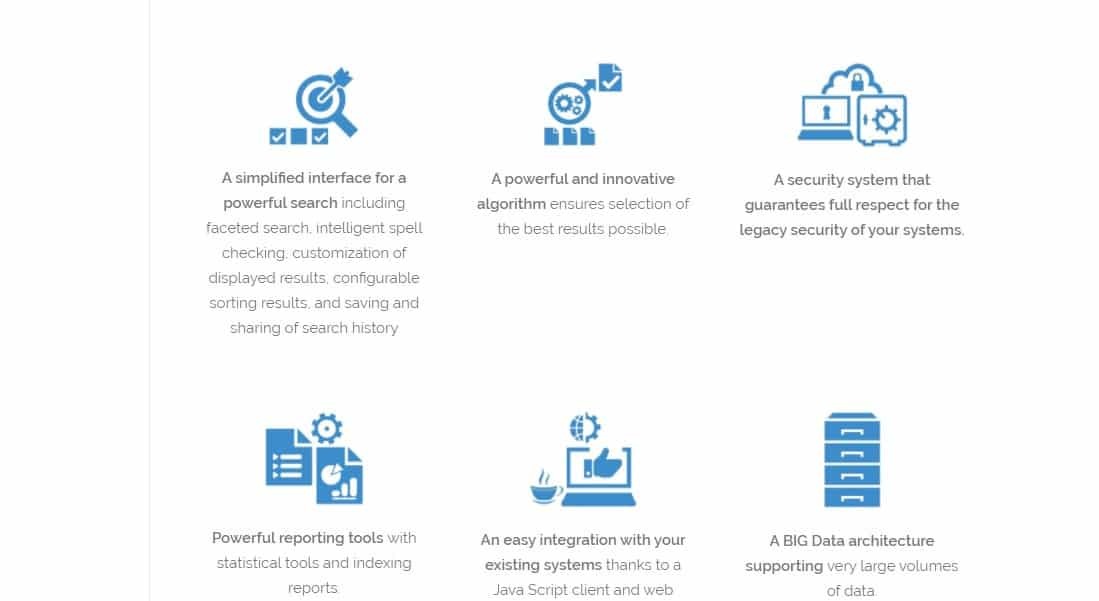 12
Xapian is an Open Source Search Engine Library, released under the GPL v2+. It's written in C++, with bindings to allow use from Perl, Python, PHP, Java, Tcl, C#, Ruby, Lua, Erlang, Node.js and R. Xapian is a highly adaptable toolkit which allows developers to easily add advanced indexing and search facilities to their own applications. It supports the Probabilistic Information Retrieval model and also supports a rich set of boolean query operators. If users are after a packaged search engine for their website, users should take a look at Omega: an application built upon Xapian. Unlike most other website…

13
Namazu is a full-text search engine intended for easy use. Not only does it work as a small or medium scale Web search engine, but also as a personal search system for email or other files. Namazu is free software; users can redistribute it and/or modify it under the terms of the GNU General Public License as published by the Free Software Foundation; either version 2, or any later version. Namazu is distributed in the hope that it will be useful, but WITHOUT ANY WARRANTY; without even the implied warranty of MERCHANTABILITY or FITNESS FOR A PARTICULAR PURPOSE. See the…

14
The ht://Dig system is a complete world wide web indexing and searching system for a domain or intranet. This system is not meant to replace the need for powerful internet-wide search systems like Lycos, Infoseek, Google and AltaVista. Instead it is meant to cover the search needs for a single company, campus, or even a particular sub section of a web site. As opposed to some WAIS-based or web-server based search engines, ht://Dig can easily span several web servers. The type of these different web servers doesn't matter as long as they understand common protocols like HTTP. ht://Dig was developed…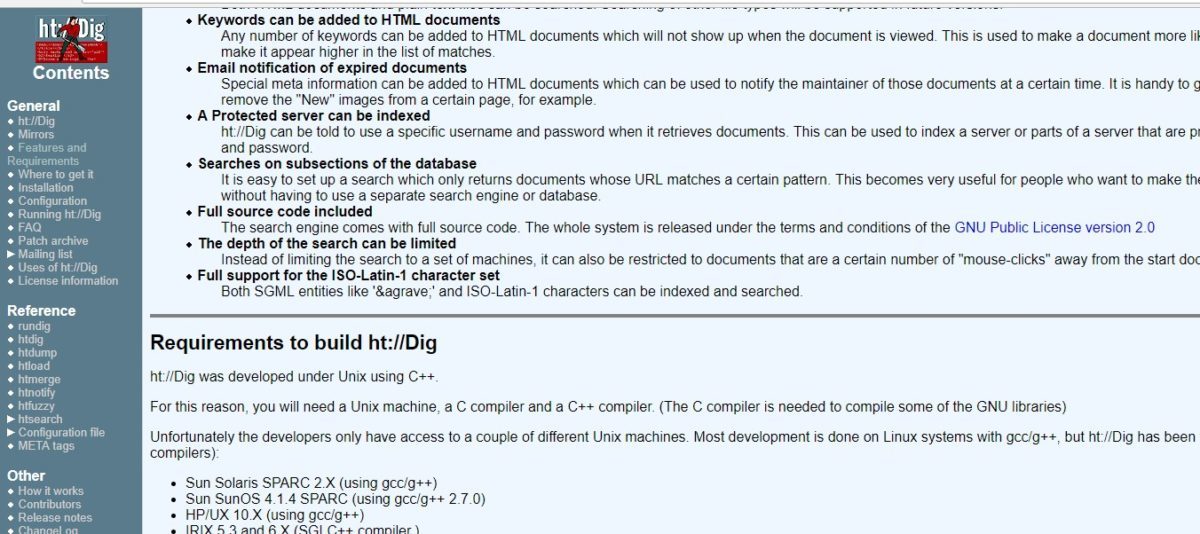 15
The Lemur Project develops search engines, browser toolbars, text analysis tools, and data resources that support research and development of information retrieval and text mining software, including the Indri search engine and ClueWeb09 dataset. The Lemur Toolkit is designed to facilitate research in language modeling and information retrieval (IR), where IR is broadly interpreted to include such technologies as ad hoc and distributed retrieval with structured queries, cross-language IR, summarization, filtering, and categorization. The system's underlying architecture was built to support the technologies above. We provide many useful sample applications, but have designed the toolkit to allow the users to…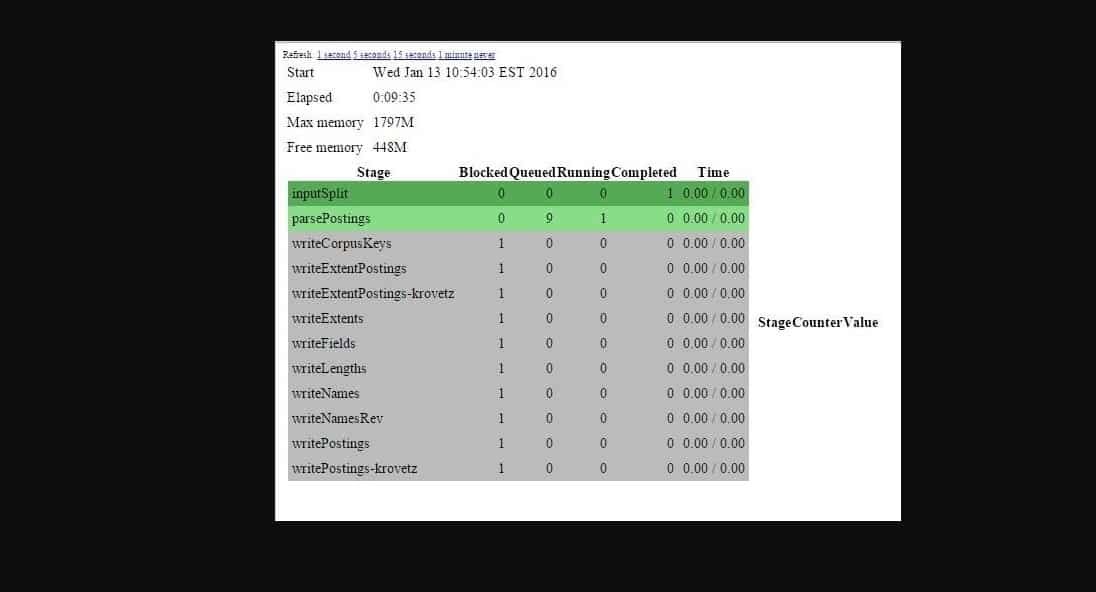 16
Terrier is a highly flexible, efficient, and effective open source search engine, readily deployable on large-scale collections of documents. Terrier implements state-of-the-art indexing and retrieval functionalities, and provides an ideal platform for the rapid development and evaluation of large-scale retrieval applications. Terrier is open source, and is a comprehensive, flexible and transparent platform for research and experimentation in text retrieval. Research can easily be carried out on standard TREC and CLEF test collections. Terrier is written in Java, and is developed at the School of Computing Science, University of Glasgow. Terrier can index large corpora of documents, and provides multiple…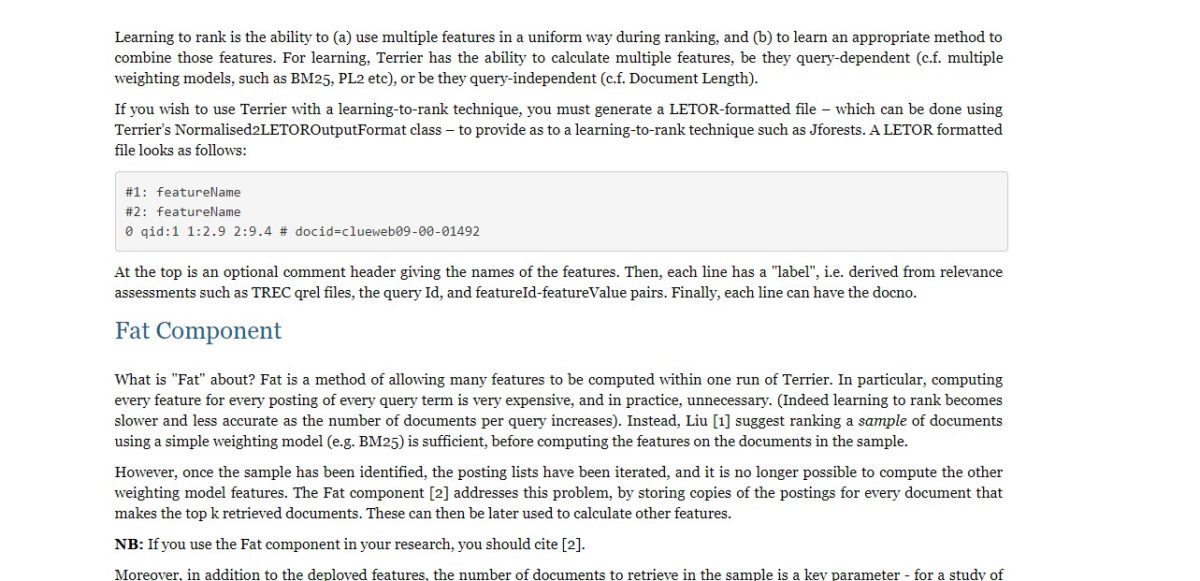 What are Enterprise Search Engine Software?
Enterprise Search is the search information within an enterprise, searching of content from multiple enterprise-type sources, such as databases and intranets. These search systems index data and documents from a variety of sources including file systems, intranets, document management systems, e-mail, and databases. Enterprise search systems also integrate structured and unstructured data in their collections and also use access controls to enforce a security policy on their users.
What are the Top Open Source and Free Enterprise Search Software?
Apache Solr, Sphinx Search server, Fess, GigaBlast, Apache Lucene Core, DataparkSearch Engine, Nutch, ApexKB, Searchdaimon, Zettair, Constellio, Xapian, Namazu, ht-//Dig, Lemur, Terrier are some of the Top Open Source and Free Enterprise Search Software.
What are the Best Enterprise Search Engine Servers Proprietary?
Datafari, Algolia, Elasticsearch, Splunk Enterprise, Google Search Appliance, Indica Enterprise Search, Amazon CloudSearch, Crate, Microsoft Azure Search, SRCH2, SearchBlox, Mindbreeze, Coveo, Lookeen, Funnelback, Swiftype, Oracle Secure Enterprise Search, dtSearch, TeraText, Concept Searching, Intergator, Voyager, Dieselpoint, Inbenta, Decisiv, Q-Sensei are some of the best enterprise search servers.