Review
Constellio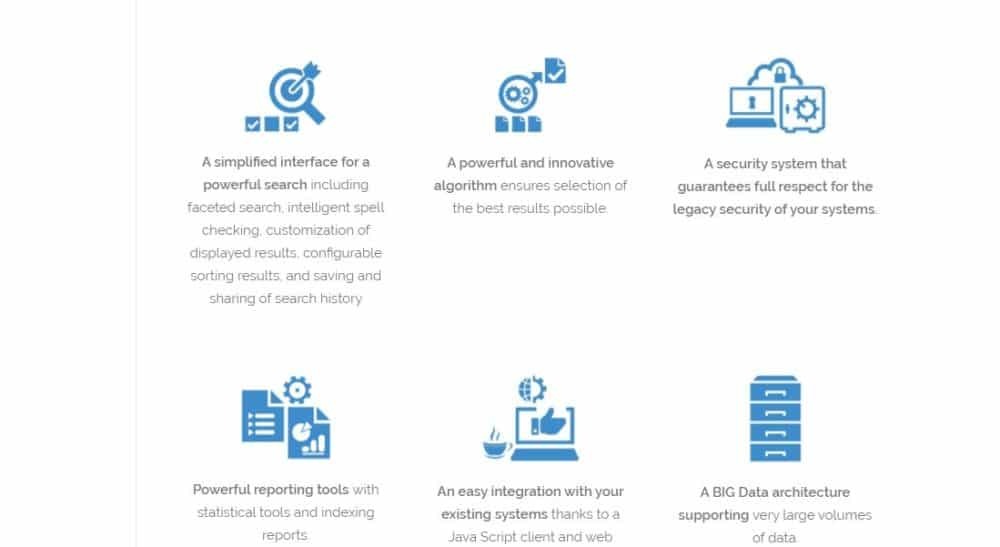 Overview
Based on Apache Hadoop, the document vault allows you to manage very large volumes of data. It integrates artificial intelligence that detects duplicates, automatically manages versions and classifies documents.
Search Engine Server Free
• Enterprise Search
• Document Management
• Unified enterprise record management
Small (<50 employees), Medium (50 to 1000 Enterprise (>1001 employees)
What is best?
• Enterprise Search
• Document Management
• Unified enterprise record management
Constellio EIM is an Open Source solution of Enterprise Information Management. With Constellio's Open Source Enterprise Search, users can find pertinent information in all their existing business applications. In a single interface, Constellio loads to index all of the users' enterprise's information sources, whether the data is structured or unstructured. Using the power of Constellio's enterprise search, improve efficiency and augment the performance of users' employees.
The unified enterprise record management (RM) module is an archives module with robots that allow for automatization of the lifecycle management of users' data. Thus, the robots repatriate content from all the users' systems to archive them in their Constellio document vault. The robot technology combined with Constellio's enterprise search connectors, monitoring is carried out on all the users' systems. This monitoring helps to identify documents and files before they are processed in accordance with predetermined artificial intelligence criteria. Thus, the lifecycle of the users' documents and files, whether for preservation or destruction, is applied. When the amount of digital folders to manage is exponential, it becomes impossible for teams specializing in document management to ensure the application of the lifecycle for all of the users' series of documents across all their systems. The use of robots frees the users' human resources from these tasks. The Record Management lifecycle management module ensures the traceability, integrity, security and continuity of all the users' information. Additionally, it identifies, classifies, archives and preserves the users' documents in accordance with existing laws. Users can start their new enterprise record management system and access content from their old systems via the navigation of Constellio enterprise search engine module.