Review
WaveMaker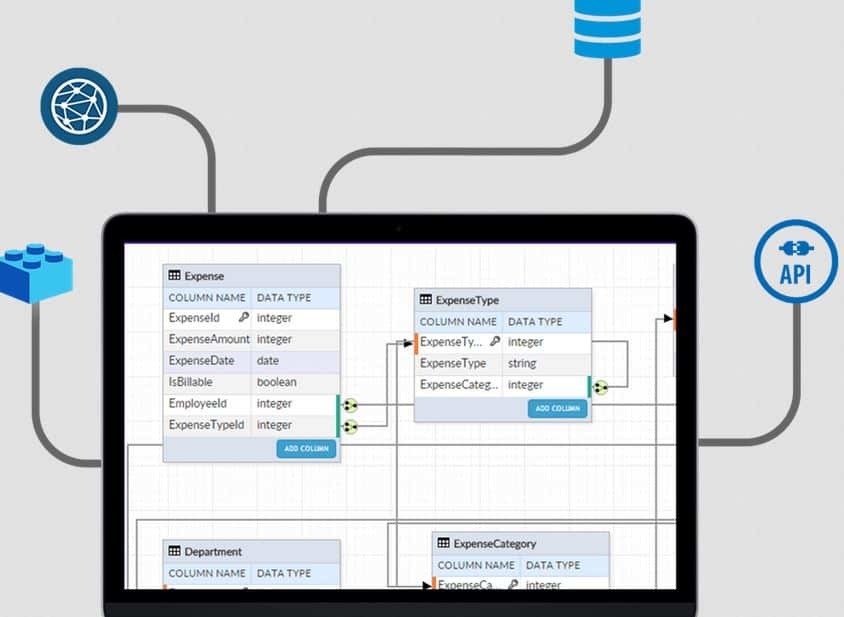 Overview
WaveMaker is a rapid application development and delivery platform that helps create enterprise grade web and mobile apps. WaveMaker is offered as an on-premise software (WaveMaker Enterprise) and as a SaaS platform (WaveMaker Online).
Low-Code Development Platform
Rapid app development using WYSIWYG drag and drop—plus the ability to edit generated code
Auto-responsive apps for web, tablet, and smartphone interfaces
Enterprise-standard technologies: Java, Hibernate, Spring, AngularJS, JQuery
Easy API integration and reusable API "Prefab" modules
Team collaboration capabilities including version control, shared projects, and activity feeds
Accessibility: An easy-to-use GUI portal and Docker-provided APIs and CLI
Manageability: Including software stack packaging, container provisioning, stack and app upgrading, replication, fault tolerance and more—all from the GUI console
Optimization: Autoscaling and elasticity, automatic hibernation and restarting of idle apps in milliseconds
Flexibility: Private deployment of aPaaS on-premises or dedicated cloud; ability to test and run apps behind the firewall
$99
PAID MONTHLY
OR $1089 ANNUALLY
Small (<50 employees), Medium (50 to 1000 Enterprise (>1001 employees)
WaveMaker is a private aPaaS (application platform-as-a-service) software designed for the purpose of building and running custom apps. It provides Rapid API App Development & Deployment to quickly build enterprise-grade multi-device apps, along with leverages Docker containerization for an app-optimized infrastructure. Using this software, developers and business users get to work with standard enterprise-grade technologies for immediately creating apps. These apps can be easily extended or customized. They can also consume APIs, visualize data for insights and automatically support multi-device responsive interfaces. Something called the WaveMaker Enterprise enables organizations to deploy applications on public or private cloud infrastructure. Furthermore, WaveMaker Enterprise enables IT platforms to optimize and improve management of its app infrastructure by providing a graphic user interface (GUI) console alongside capabilities that influence the power of Docker containerization. Features for app deployment automation, app lifecycle management, release management, deployment workflow and access rights are all included in the software. WaveMaker Enterprise is built around WaveMaker Studio, a WYSIWYG speedy development tool that allows computer-literate business users to construct an application using a drag-and-drop method. For the web, WaveMaker supports rapid application development (RAD). It is similar to what products like PowerBuilder and Lotus Notes provided for client server computing. The different versions of Wavemaker, as of June 2016, are not free and its change log is publicly available. Using WaveMaker Studio, developers can produce an application once and then auto-adjust it for a particular target platform, whether a PC, mobile phone, or tablet. Applications created using the WaveMaker Studio follow a model–view–controller architecture. WaveMaker Studio is available as open source code.