Review
Oracle HCM Cloud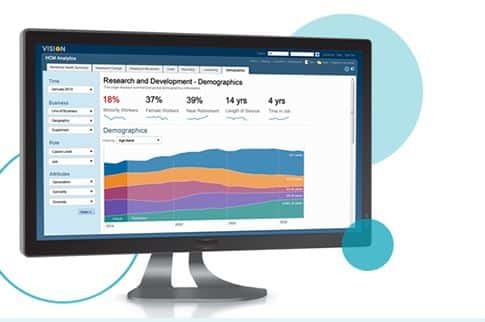 Overview
Oracles HCM Cloud system allows the user to manage employment for organizations large and small, it easily access information and analyze workers' skills, using workforce directory it allows you to get complete view of your organization and a place to connect with people
Core HR Software, HR Cloud Software, HR Service Delivery Software, HRMS Software, Talent Management Software, Workforce Management Software
•Global Human Resources Cloud
•Talent Management Cloud
•Workforce Rewards Cloud
•Global Human Resources Cloud
•Work Life Solutions Cloud
•HCM Analytics
•Workforce Management Cloud
Small (<50 employees), Medium (50 to 1000 Enterprise (>1001 employees)
What is best?
•Global Human Resources Cloud
•Talent Management Cloud
•Workforce Rewards Cloud
•Global Human Resources Cloud
•Work Life Solutions Cloud
•HCM Analytics
•Workforce Management Cloud
What are the benefits?
•Manage workforce trends and gain the necessary insight through powerful reporting, dashboards, and analytics
•Attract and retain top talent with a suite of innovative solutions that helps employees be more productive at work
•Control labor costs, efficiently manage projects, and improve operational excellence with Oracle Workforce Management
HCM cloud differentiates the business with a talent centric and consumer based strategy that leverages technology to provide a collaborative, insightful, engaging and mobile HR, employee and executive experience. Oracle HCM Cloud enables modern human resources to find and retain the best talent and increase global agility.
Oracles HCM Cloud system allows the user to manage employment for organizations large and small, it easily access information and analyze workers' skills, using workforce directory it allows you to get complete view of your organization and a place to connect with people.
Oracle's Cloud lets the user support and maintains local operations for more than 200 countries and territories it also lets you interactively connect and engage the business's workforce. Here are some other things this amazing system can do- Analyze social influence within the users workforce, promote a healthier work-life balance, manage fun competitions that help drive business goals, track, monitor, and increase accuracy of time reporting , implement absence and leave policies globally or locally.
Align skills and experience levels that leverage the users global resource pool, yet optimize staffing utilization and strategies Talent Management Cloud fully integrates the acquisition process of sourcing, recruiting, and onboarding—enabling organizations to align talent management strategies with hiring trends such as social and multi-generational hiring needs.
Development and mapping of existing talent in efforts to increase bench strength can determine future leadership. Talent management cloud capabilities correlate key techniques and metrics that determine the success and progression of top talent for the purpose of retention and succession planning. Goal achievement through formal and informal feedback is critical to employee engagement.
A fully integrated talent management cloud strategy, enriched with data, creates a platform to recognize and reward existing talent over time. Blended learning to ensure utmost productivity boosts organizational health and development. Talent Management Cloud can be tailored to create a unique and enjoyable learning platform.
You may like to read: Top Core Human Resource Management Software (Core HR) and How to Select the Best Human Resource Software for Your Business