Review
Oracle Procurement Cloud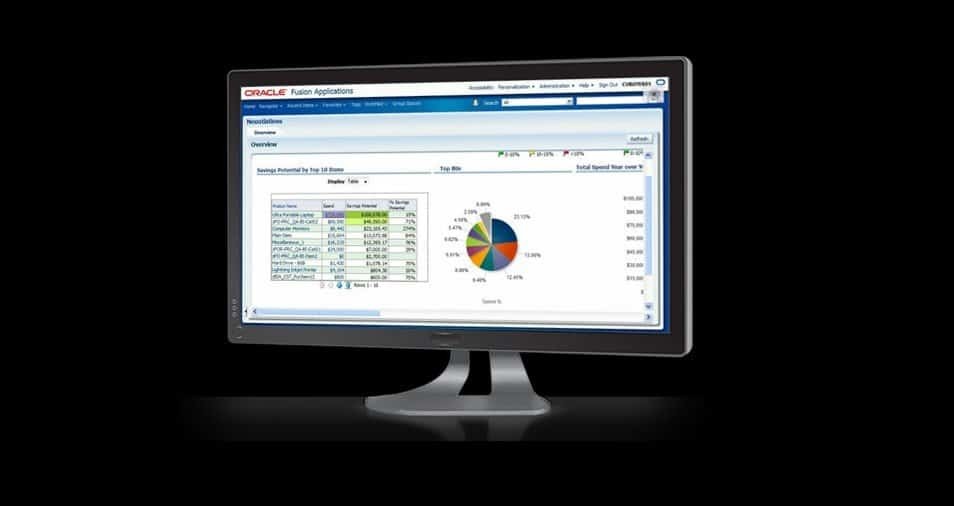 Overview
Use Procurement Cloud to streamline your source-to-pay process through automation and social collaboration, while controlling costs and achieving higher margins.
Contract Lifecycle Management Software
SaaS (Software as a Service)
PaaS (Platform as a Service)
IaaS (Infrastructure as a Service)
25 different languages
Pre-approves clause library
Sourcing
Contract templates
Guided contract creation
Contract audit library
Supplier management
Sourcing (Sourcing, Supplier Management, Transactional Business Intelligence for Procurement): $650 per user per month
Procurement Contracts: (Procurement Contracts, Supplier Management, Transactional Business Intelligence for Procurement): $405 per user per month
Small (<50 employees), Medium (50 to 1000 Enterprise (>1001 employees)
Oracle Procurement Cloud is the industry's broadest and most integrated public cloud. It is a complete source to settle solution that includes supplier qualification management, sourcing, procurement contracts, purchasing, self-service procurement, and supplier portal. It offers best-in-class services across software as a service (SaaS), platform as a service (PaaS), and infrastructure as a service (IaaS), and even lets the user put Oracle Cloud in their own data center.
Oracle Cloud helps organizations drive innovation and business transformation by increasing business agility, lowering costs, and reducing IT complexity. It supports 25 different languages and can operate multiple companies with diverse charts of accounts and currencies. One of its main features is sourcing.
The Oracle Procurement Cloud allows users to collaborate, and to improve requirements gathering, document sharing and negotiation effectiveness with its sourcing teams. Also, it streamlines the user's negotiation activities with intuitive tools and modern user experience, and lets them analyze and gain insight into spend opportunities and maximize negotiates savings.
Regarding the contracting process, Oracle Procurement Cloud standardizes it by enforcing business policies using pre-approved clause libraries, contract templates, and guided contract creation. It improves the contracts visibility by leveraging a secure and searchable contract repository, automate renewals, and capture amendments and addendums with a complete contract audit history. Moreover, it ensures compliance by identifying deviations from standards, highlighting contract risks, enforcing document approvals, and capturing electronic signatures.
Another process is the payment of procures. Oracle Procurement Cloud streamlines processes by automating requisition through invoice matching and payment, and shifting the user's organizational focus towards more strategic activities; simplifies shopping by helping the user's employees to quickly find the goods as services they need with a familiar consumer buying experience; and enforce negotiated pricing by ensuring the user's negotiated pricing and terms are automatically leveraged to realize maximum savings.
Another essential feature is the possibility of supplier management. It lets users qualify and assess suppliers to support supplier programs, compliance and negotiation award decisions. Also, it improves information accuracy, as it capture timely updates to supplier information and proactively respond when changes might affect supplier qualification capabilities or risk. Moreover, it enables supplier collaboration by giving suppliers the insight they need, allowing them to share documents and commentary and letting them transact electronically with minimal training.
You may like to read: Top Contract Lifecycle Management Software, Top Free Contract Management Software and How to Select the Best Contract Lifecycle Management Software for Your Business