Super Retail Group Selects Manhattan Associates to Drive Omni-Channel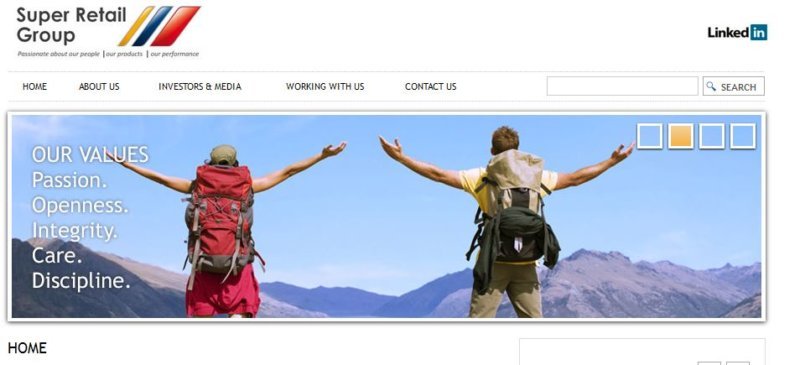 Super Retail Group Selects Manhattan Associates to Drive Omni-Channel : Super Retail Group, one of Australasia's leading retail organizations, has selected Manhattan Associates' Distributed Order Management (DOM) solution to optimize its omni-channel retail operations across its complex, multi-brand retail network. Super Retail Group's adoption of DOM extends a long-standing partnership with Manhattan, having previously completed successful deployments of Manhattan's Warehouse Management Solution at sites in both Australia and New Zealand.DOM provides multi-channel retailers with the tools to manage, monitor and optimize cross-channel order management, from the time of order entry through to allocation, shipping and settlement. Regardless of the channel the order originates from, the system automates the fulfillment source selection process by simultaneously factoring in inventory, transportation cost, labor and service level to ensure the order is fulfilled to meet the customer's requirements while at the same time maximizing profit for the business.
The selection of Manhattan's DOM solution forms part of a strategic supply chain re-engineering program which will also involve all brands under the Super Retail Group umbrella being supported by a single distribution center (DC). Previously, each business unit operated via a dedicated DC, meaning stock would be bought, stored, managed and transported separately and there was little integration across the Group's operations.
With Manhattan's DOM solution, Super Retail Group will not only be able to simplify the way orders are managed, it will be able to provide better service across its entire retail portfolio, which includes Amart Sports, BCF Boating Camping Fishing, Ray's Outdoors, Rebel, Supercheap Auto and Workout World.Gary Carroll, general manager, group supply chain at Super Retail Group, said, "By leveraging a common distribution infrastructure and having network-wide visibility of inventory, DOM will also enable the company to reduce transportation and inventory costs. Manhattan Associates has been a strategic business partner of Super Retail Group for a number of years. Our decision to extend our investment was based on the flexibility and scalability of the product offering along with the ongoing strategic support provided by Manhattan's solution experts."
Carroll continued, "As part of this latest deployment, we leveraged Manhattan's Integration Framework to help seamlessly integrate DOM with other group applications including our ERP system. Unique to Manhattan and a cornerstone of its Supply Chain Process Platform (SCPP), Manhattan's Integration Framework was an important differentiator of the Manhattan DOM Solution."
Raghav Sibal, managing director, Australia and New Zealand at Manhattan Associates, said, "Manhattan continues to innovate and deliver solutions that empower omni-channel retailers to create seamless customer experiences. Having already delivered successful implementations of our DOM solution for many other omni-channel retailers around the world, we look forward to helping Super Retail Group further expand its omni-channel strategy across the region."
As one of Australasia's Top 10 retail organizations, Super Retail Group is listed in the Australian Securities Exchange's Top 200 companies and is home to many of the nation's favourite brands. With more than 650 stores and annualised turnover in excess of $2 billion, its operations span Australia, New Zealand and China. In addition to its retail network, the Group's commercial entities, Avanti Fitness, Auto Trade Direct and Super Retail Commercial offer advantages for businesses throughout Australia, New Zealand and Asia Pacific to leverage the Group's sourcing and supply chain capabilities and purchase products across multiple specialized categories available within our retail brands.
Manhattan Associates makes commerce-ready supply chains that bring all points of commerce together so you're ready to sell and ready to execute. Across the store, through your network or from your fulfillment center, we design, build and deliver market-leading solutions that support both top-line growth and bottom-line profitability. By converging front-end sales with back-end supply chain execution, our software, platform technology and unmatched experience help our customers get commerce ready—and ready to reap the rewards of the omni-channel marketplace.