Sisense Business Intelligence Virtually Everywhere, IoT Initiative to Take BI from 2D screens to Real Life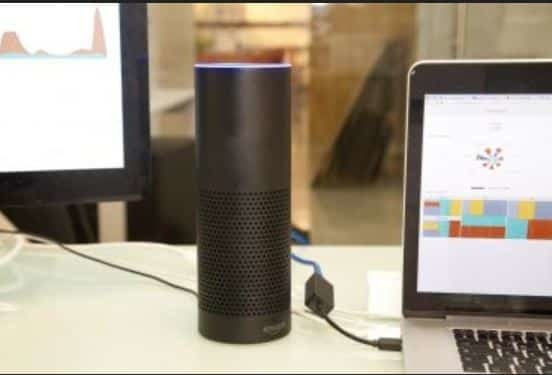 Sisense, announced significant advancements to its platform to simplify the consumption of BI insights using IoT devices and Artificial Intelligence (AI) that create innately human sensory perceptions. Sisense Business Intelligence Virtually Everywhere launched as a beta program with its first two devices — a Sisense-enabled Amazon Echo and a Sisense-enabled IoT lightbulb. These innovations take BI beyond the 2D screen and enable a more intuitive and emotional connection to data insights using all senses, resulting in increased engagement and adoption. Early customers, including Act-On Software, Skullcandy and CTSI-Global, are already seeing positive tangible impact from the new capabilities with the Sisense BI Virtually Everywhere program.
"Business Intelligence is a natural home for IoT innovation as companies work to capture more machine-generated data and transform it into actionable insight," said Michael Lock, VP and Principal Analyst at Aberdeen. "Increasing accessibility to intuitive analytical capabilities will serve companies well as they look to empower more users and derive more immediate value from their data."
"Sisense's mission is to simplify business analytics for complex data. We are pushing this concept across the entire BI value chain and embedding analytics in the physical world," said Amir Orad, CEO of Sisense. "Sisense is uniquely positioned to open a new path in accessing data insights with our In-ChipTM Technology. These innovations are creating a more intuitive, personal connection to data, removing traditional limitations posed by 2D screens, by giving business users the ability to have simple conversations about their data, and visual insights into business performance and KPIs. This simplicity is essential to translating machine insight into human action."
Sisense's integration with Amazon's Echo brings BI beyond the screen and into employees' natural environments, using the power and simplicity of natural language. This is the first opportunity for AI to humanize data consumption, allowing business users to move beyond the confining two dimensions of screens and interact more naturally with their data by asking questions and hearing results in real time. The ease of conversation drives increased engagement with data and opens access to BI insights.
"After using the Sisense-enabled Echo for a few weeks, it has quickly become an exciting way to access BI insights," says James Levine of Act-On Software, a marketing platform company. "We can engage the Echo in a simple conversation to keep a pulse on our business. When you break down the barriers to access and make the experience personal, engagement becomes much more frequent and BI insights much more tangible."
The Sisense-enabled IoT lightbulb creates another new way to consume business insights. The ambient light is a subtle but ever-present representation of how business users are progressing toward a specific business metric. The emotional response triggered by the Sisense-enabled IoT lightbulb, as it changes color in response to changing business conditions and KPIs, has shown to increase user engagement, motivation and drive behavior.
Sisense simplifies business analytics for complex data. Powered by its unique In-Chip and Single Stack technologies Sisense delivers unmatched performance, agility and value, eliminating much of the costly data preparation traditionally needed with business analytics tools and providing a single, complete tool to analyze and visualize large, disparate data sets without IT resources.