Pyramid Analytics governed data discovery and business intelligence platform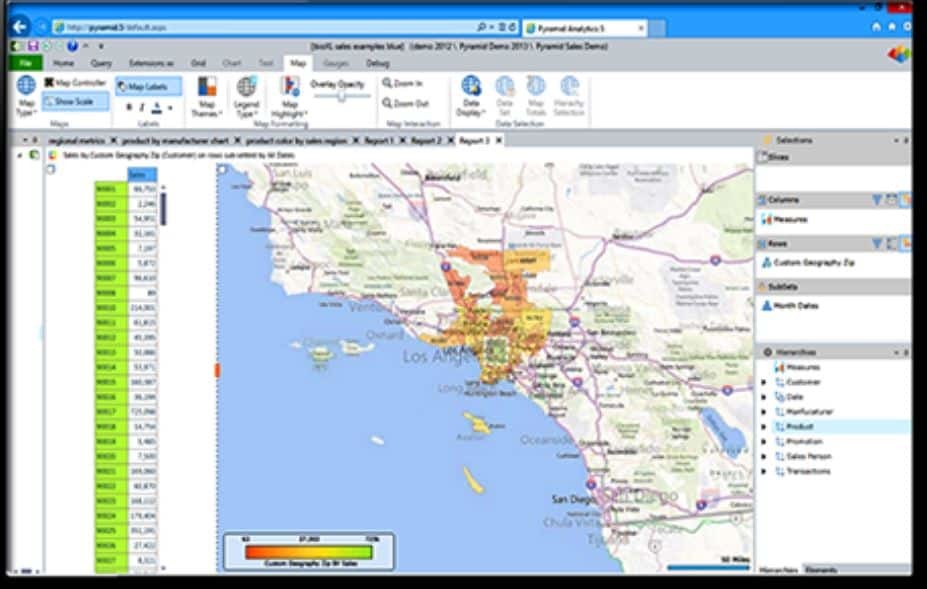 Pyramid Analytics platform provides a robust governed data discovery platform that is compelling for all users. Its Cloud based BI Platform architecture enables self-service data analysis and visualization for end-users, allowing them to quickly share insights throughout the enterprise, while preserving data governance and security scaling and performance. Pyramid Analytics, signed a strategic collaboration with Microsoft consisting of development collaboration and technology integration.
"Organizations are getting hooked to self-served data discovery, but want to expand the benefits beyond departmental or individual usage," said Omri Kohl, co-founder and CEO of Pyramid Analytics. "Our clients come to us to scale BI adoption and share analytics content across the enterprise. Our work with Microsoft will give Power BI Desktop users the ability to publish files to an on-premises or private cloud server for broad collaboration on BI content."
""Pyramid Analytics brings technology that complements Microsoft SQL Server Analysis Services and uses all of the features of the Microsoft BI stack," said Amir Netz, Technical Fellow, Microsoft. "Pyramid Analytics has a proven record of partnering with Microsoft to deliver analytics solutions to meet the needs of our joint customers."
The output of this new collaboration is a range of new features in the Power BI Desktop at expected General Availability on July 24. Among those features will be an option to publish a Power BI Desktop file to Pyramid Analytics Server. This feature will enable an ease of integration between the Power BI Desktop and the Pyramid Analytics Server.
Pyramid Analytics offers a turnkey enterprise analytics solution that makes it easy to self-serve and share trusted BI content. Its governed approach not only ensures data integrity and privacy, but also drives meaningful, contextual, and collaborative analytics – reconciling IT and business goals. This allows organizations to expand and scale BI adoption via governed sharing of analytics content, reports, data models, business logic, and more across the enterprise – from business executives, to CIOs, from data analysts to BI developers, and from IT pros to general end users. The platform is available to all user types in the organization on any device, including full functionality on mobile.