Conservation International Uses Logi Analytics to Combat Forest Fires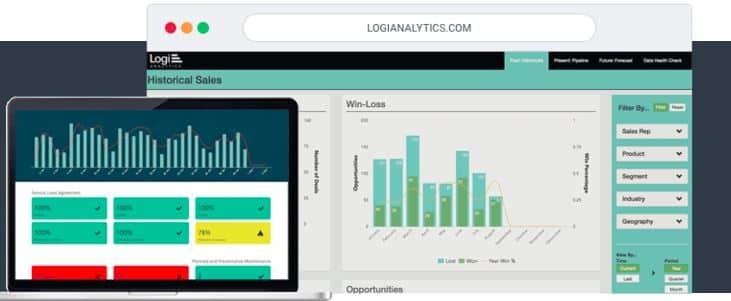 Logi Analytics, the leader in self-service analytics, announced that Conservation International (CI) has selected the Logi Info analytics platform to help track, monitor and analyze forest fires within its Firecast application. Firecast is an innovative early warning system that packages intelligence from NASA satellites in near real-time and delivers it to the people responsible for making the day-to-day conservation decisions, preventing the destructive effects of fires and deforestation. By leveraging Logi Info, local governments and municipalities in countries like Bolivia, Peru, Colombia, Madagascar and Indonesia now have the ability to better visualize their data and provide valuable information to decision-makers to enforce land management policies and prevent the spread of fires.
"Many of the local communities, governments, and conservation organizations we work with have limited resources. We are constantly looking for new ways to leverage NASA's geospatial data to help them more quickly recognize threats to forests and communities, and improve critical decision-making," said Karyn Tabor, director of early warning systems in the Betty and Gordon Moore Center for Science and Oceans at Conservation International.
Tabor added, "In our conversations with government institutions in Bolivia, we recognized that each institution was creating their own manual reports with the data to share broadly across their teams. By integrating Logi Analytics within Firecast, end users can now quickly analyze and understand their own local monitoring system data, and quickly distribute those reports so immediate action can be taken."
With Logi Analytics, Firecast users can now drill down into visualizations to gain deeper insights into the spatial and temporal distribution of fire incidences. The fire information is continually updated so users can make immediate decisions to reallocate resources to address fires or fine land owners for violating policies. Logi Analytics also automates the report update process, which was previously a manual process completed daily by the Authority of Forest and Lands (ABT) in Bolivia's National Forest Department.
"The technicians in Bolivia are quite excited to see Logi Analytics in action. The ease of dragging and dropping graphs and figures into a standard dashboard or report will be a huge time saver for them," said Juan Carlos Ledezma, ecosystems services coordinator, Conservation International Bolivia. "As we continue our work with ABT in Bolivia, I also see an opportunity to expand our use of Logi Analytics, including the development of customized reporting applications, and external dashboards to share information with the general public."
While fires have a direct threat on human life, they can also threaten the biodiversity and health of forests, as well as the provision of critical ecosystem services like water availability, water quality and pollination. The burning and clearing of tropical forests is currently responsible for 11% of global greenhouse gas emissions. Empowering people with timely and accurate information on fires and deforestation is vital to help halt tropical deforestation and allow forests to regrow, which can provide 30% or more of the carbon storage and sequestration needed to limit warming from climate change to safe levels.
"We are excited to partner with Conservation International on such an important application. Today, data is really the universal language that can help everyone make smarter decisions. Logi is helping Conservation International put data into context so local governments can better track ecosystem disturbances such as fires, fire risk conditions, deforestation, and protected area encroachment. Analytics are not only helping create a smarter world, but a more sustainable one as well," said Brian Brinkmann, vice president, product, at Logi Analytics.