JD Edwards EnterpriseOne Moblie Aps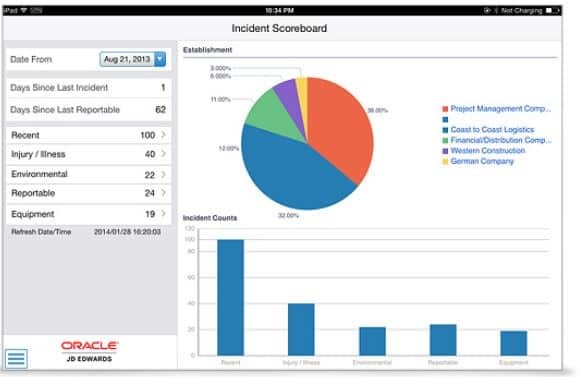 JD Edwards EnterpriseOne Moblie Aps : JD Edwards EnterpriseOne provides an array of mobile solutions. JD Edwards EnterpriseOne Mobile Enterprise Applications and JD EdwardsEnterpriseOne Mobile Smartphone Applications accelerate business execution on the user's device of choice. The new innovations will help organizations empower the mobile workforce, maximize operational efficiencies, reduce corporate costs, and increase profits.
Eight new mobile applications extend JD Edwards EnterpriseOne to smartphones and tablets, enabling users to accelerate business execution and help their organizations find new ways to create operational efficiencies. The new applications allow users to review the general ledger, invoice, receipt, and voucher transactions within a batch and approve the batch to be posted—from their mobile devices. Mobile users can also review the associated transactions within the batch prior to approval.
The new JD Edwards EnterpriseOne mobile enterprise applications are now available on Apple's App Store and Google Play.