HR2day Deploys Birst Embedded Analytics Across Human Resources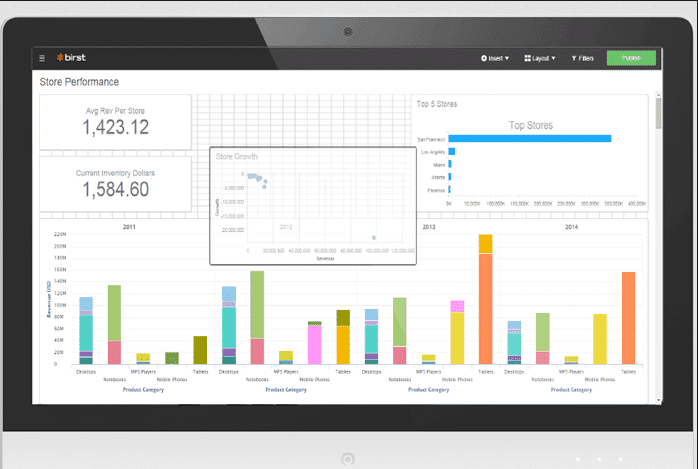 Birst, announced that HR2day, has chosen Birst for its new embedded analytics service. HR2day has more than 150 customers across the Netherlands, including brands such as Amnesty International, CB, DoubleTree by Hilton CS and TBI, and will offer Birst to provide self-service analytics to them as part of its Manager Interaction Center.
HR2day decided to embed Birst as it wanted to deliver new analytics, dashboards and reporting services to its customers across an audience of HR professionals and the wider end-user base, including business managers and executives. After investigating customer requests and market developments, HR2day perceived that a critical strategic move could be made around bringing better insight to HR2day users.
"While our competitors could offer data, we wanted to provide insight," said Andy Verstelle, Founder at HR2day. "We see analytics as a competitive advantage for our company. Managers are becoming increasingly involved in HR processes. They need improved insight, so offering more self-service and intuitive analytics was necessary for all our potential users. Using Birst, we can add dashboards and rich data visualization for our customers as part of our next release in September 2016. While other companies can offer static reports or basic analysis, Birst's best-in-class capabilities will help us to empower managers with insight and drive adoption of eHRM."
Brad Peters, Chief Product Officer at Birst, said, "As companies look to boost productivity and efficiency, business processes are getting more interconnected and reliant on data. For HR, using data to improve decision-making can help speed up processes and improve support for people across the business, while managers can get the insight in formats that help make choices faster. HR2day's new self-service BI offering will help HR professionals and business managers make better decisions through the use of analytics."
According to HR2day, the ability to provide self-service analytics was a key reason for choosing Birst over other BI tools or internal development activity. In addition, the company said the speed of deployment was another decisive factor for implementing analytics based on Cloud BI, as it has an aggressive roll-out schedule.